City Commission, during its May 25 meeting, voted to increase the number of parking spaces servicing the Winter Park Library & Events Center with the buildout of a neighboring grass lot.
The unpaved area, referred to as the Croquet Lot, currently can accommodate 26 cars and is located between a 32-space overflow lot and Lake Island Hall. A diagram, included in the meeting agenda packet, illustrates a paved buildout containing 56 designated spaces.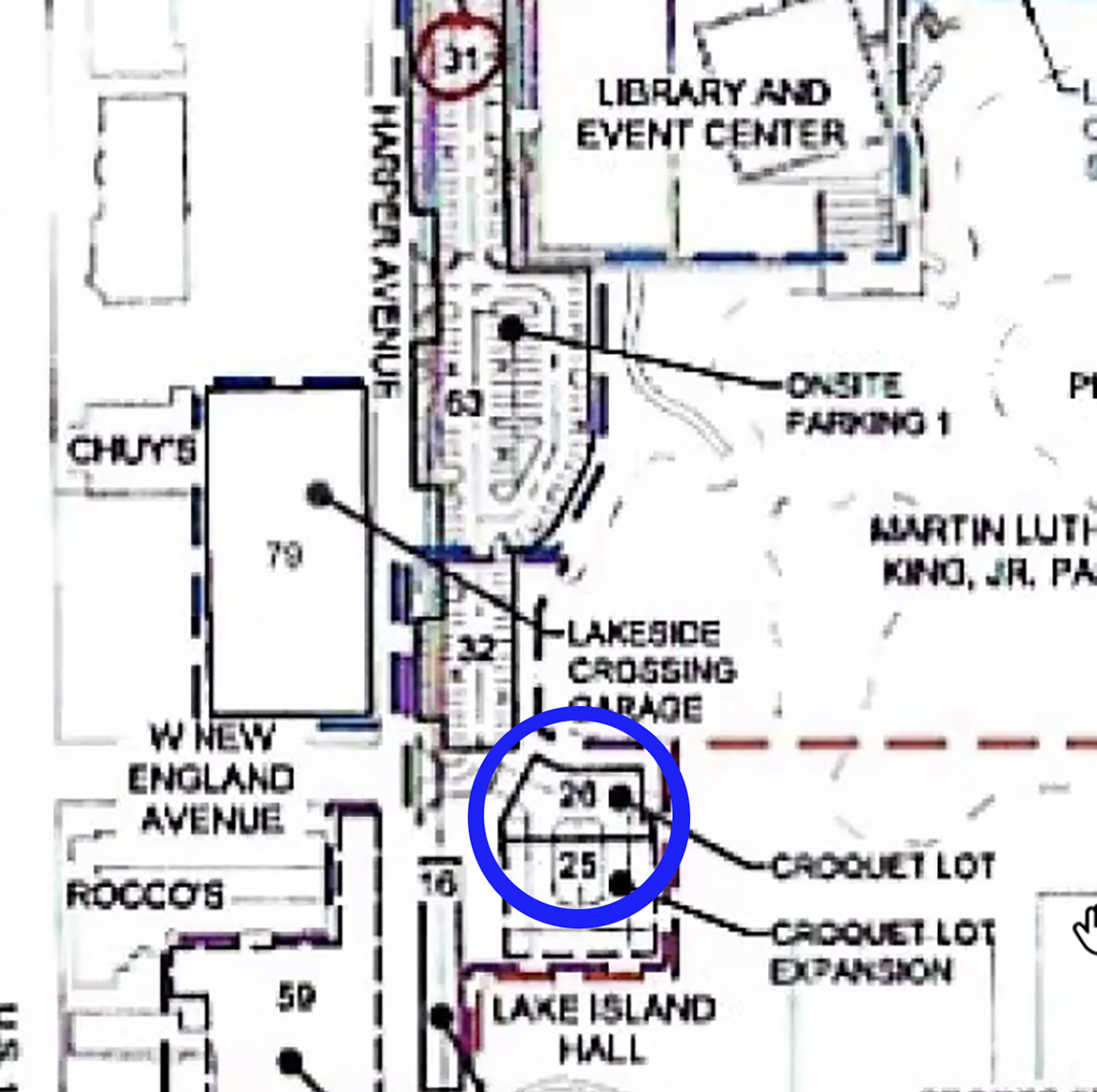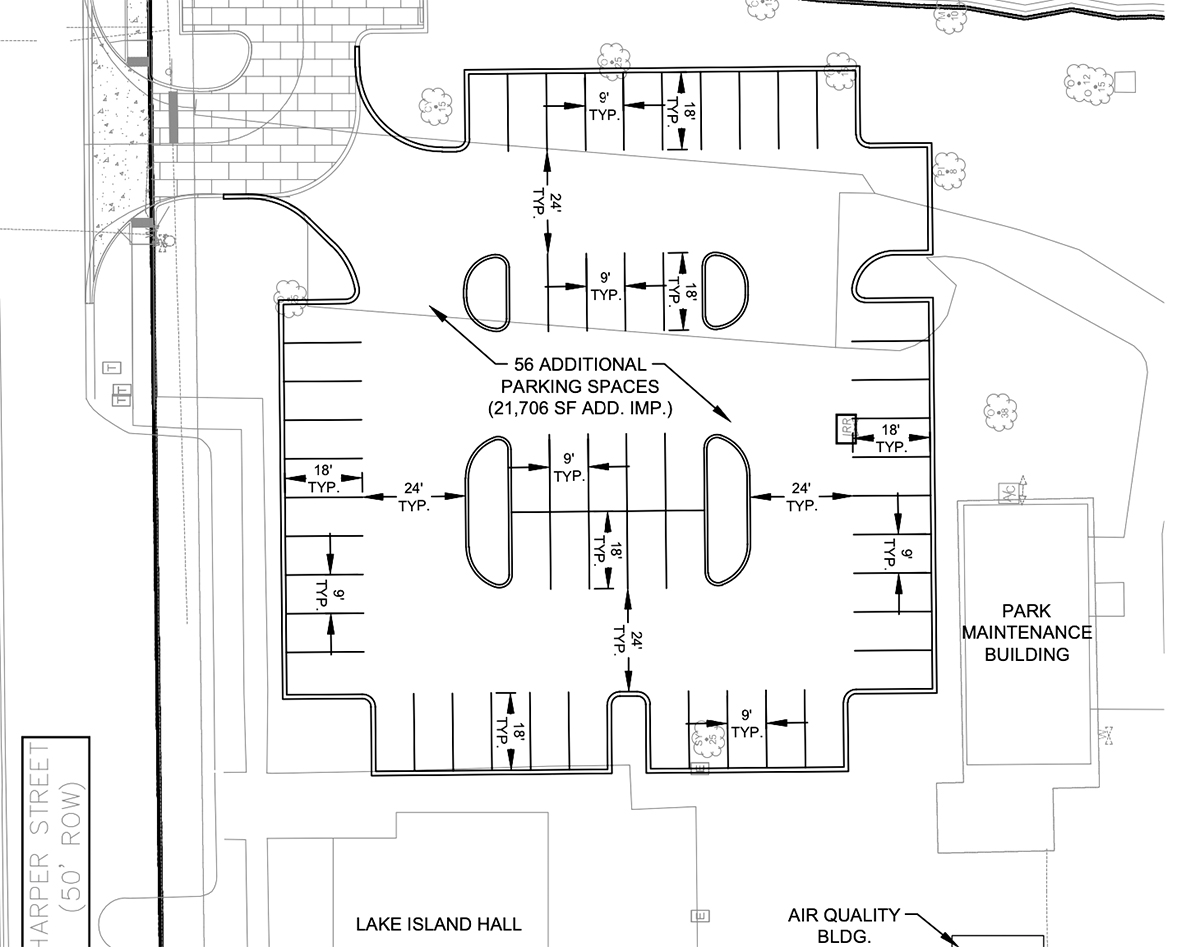 The plan resulted from a larger discussion, which began during the April 27 commission meeting, over a lack of available library parking during large events at the neighboring events center. A temporary relief measure, designating a total of 31 parking spaces for library patrons, was approved at the May 11 meeting.
Additional parking solutions discussed at the May 25 meeting included a parking garage on library property, suggested by Commissioner Sheila DeCiccio, and a shuttle service to-and-from area parking lots, suggested by Commissioner Todd Weaver.
The idea of a garage on library property met with concern from Commissioner Kris Cruzada and Mayor Phil Anderson.
"If you build another garage, you're going to have a corridor of parking garages and not a good view of this magnificent building," said Cruzada, referring to the Lakeside Crossing garage across Harper Avenue, and the view of the events center architecture.
"That architecture is there in a prominent spot," Anderson said. "I think that is something we need to preserve, or we have to question why we made the investment in the architecture."
Assistant library director Melissa Schneider was on hand to reinforce the need for more parking spaces.
"This is going to be our first summer coming out of COVID, it's our busiest time of year," she said. "We hear from our patrons that (the Lakeside Crossing garage) is not practical. Harper Avenue has no crosswalk to the library. We've got seniors, we've got moms with strollers. They want to be able to park on campus."
City Manager Randy Knight noted that the cost of the Croquet Lot buildout could be brought down with the use of grass block pavers. Commissioner DeCiccio requested a lighted walkway to the library be part of the buildout.
Commission approved the plan with the caveat that previously approved parking along Comstock Avenue, meant to service the neighboring sports fields, would be completed first.
City staff were instructed to investigate the possibilities of a parking shuttle, a Harper Avenue crosswalk, and the need for additional library parking during peak event times.