Creativity and commerce will converge in downtown Winter Park this weekend with the 63rd Winter Park Sidewalk Art Festival, March 18-20. Known as one of the nation's oldest and most prestigious outdoor art festivals, it also attracts an estimated 250,000+ attendees, which makes it a boon for the Park Avenue shopping district.
Sidewalk sales and restaurant specials beckon patrons making their way to and from the outdoor art gallery. But one business has taken a cue from the aesthetic occasion and employed its own artistic flair to complement the event and attract potential buyers.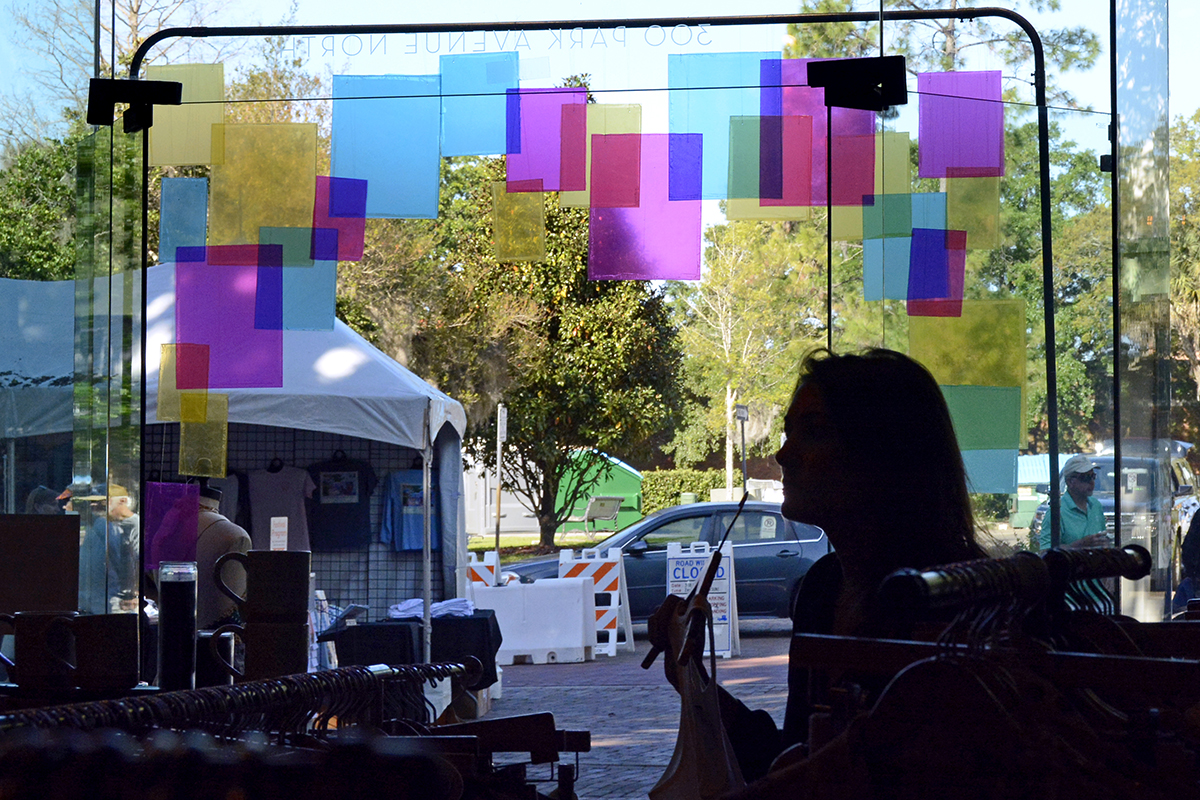 Fort Myers-based Forema Boutique opened its 300 N. Park Ave. location seven years ago and made a tradition of celebrating the local art events with an eye-catching archway.
"They definitely bring attention and potential customers," said Forema Boutique owner Sarah Katsandris of the displays that are created for Winter Park's Spring and Autumn art festivals. "They're some of our busiest times of the year."
In addition to enticing shoppers, the archway works with in-store displays to create a continuous visual theme throughout the shopping experience. "We try to incorporate the colors and collections of the fashion season," said Katsandris. "In fall we use more muted colors, then bright and bold for spring." She also credits Forema Boutique event coordinator Jennifer McDonald for designing the seasonal spectacle.
"Everything is handmade to a certain extent," said McDonald of the archway which consists of a 10-foot metal frame, and can incorporate as many as 75 hanging ornaments. "I handle a lot of it myself, but my team will help me out. One year we made paper flowers and that required a lot of cutting, so several people pitched in."
McDonald takes inspiration from several sources, but her latest creation came from a playdate. "I was playing with my friend's son, and he has these Magna-Tiles," she said. "We were holding them up to the sun and they were creating a stained-glass effect."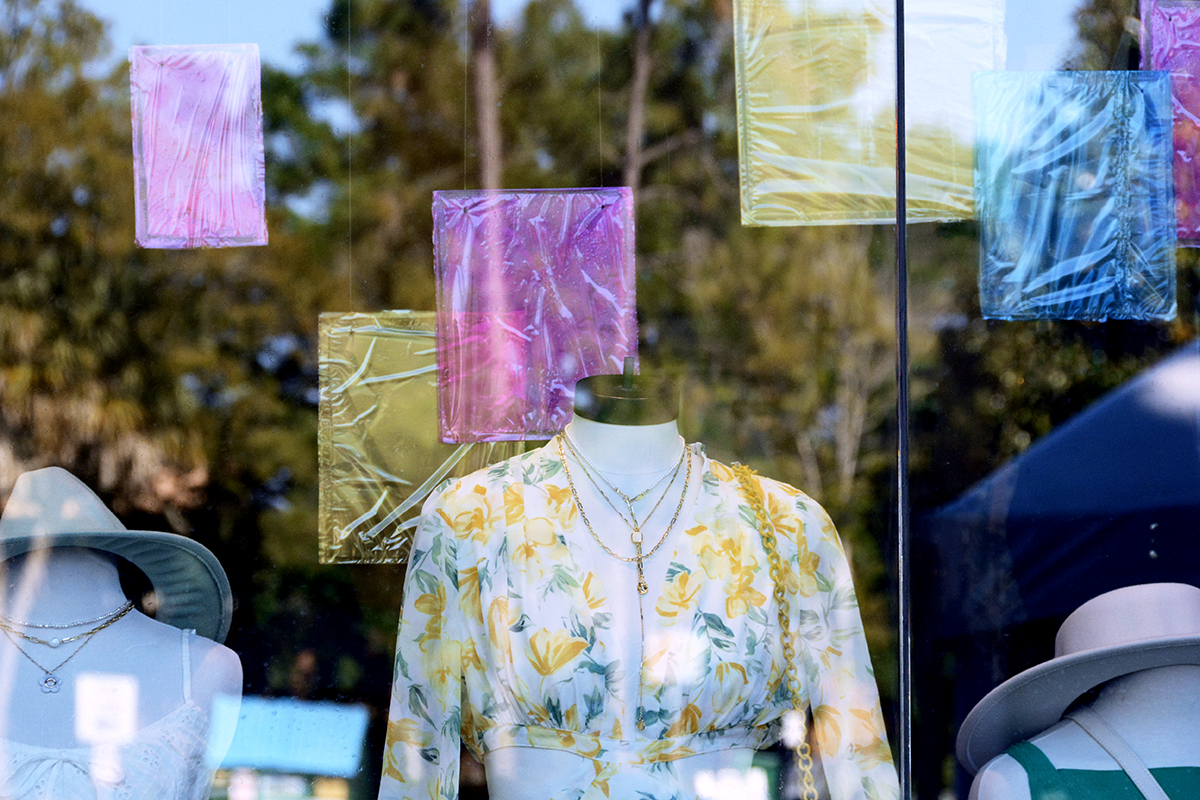 The archway celebrating the spring art festival will feature plexiglass shapes wrapped in colored plastic that McDonald created during the week prior to the festival. "It takes two days to assemble at the store," she said. Work begins at closing time with completion expected by the afternoon of March 17.
"It's honestly something we just love to do," Katsandris said. "It brightens up the store and the festival has such a great vibe to it, we want to participate as much as we can."