The grassy fields of Central Park are alive with color and crowds on the first day of the 63rd Winter Park Sidewalk Art Festival. As 212 fine artists from around the world arrange their offerings, two local exhibitors are continuing a family tradition.
Winter Park residents John and James Whipple grew up in Des Plaines, Illinois, watching their mother, Marty, create art. She taught music, and crafted decorative ornaments that she sold in her own store. She pursued photography after the family moved to Florida, converting a spare bathroom into a darkroom. She also entered the art show circuit, traveling with the family to show her work in festivals.
Both brothers were encouraged to pursue their creativity but followed different paths. John graduated from the University of Central Florida in 1984 with a degree in graphic design. He worked for the art departments at Universal Studios, Nickelodeon, and Walt Disney World before focusing on his own art as a full-time job, and traveled the art show circuit for several years with many appearances at the Winter Park festivals.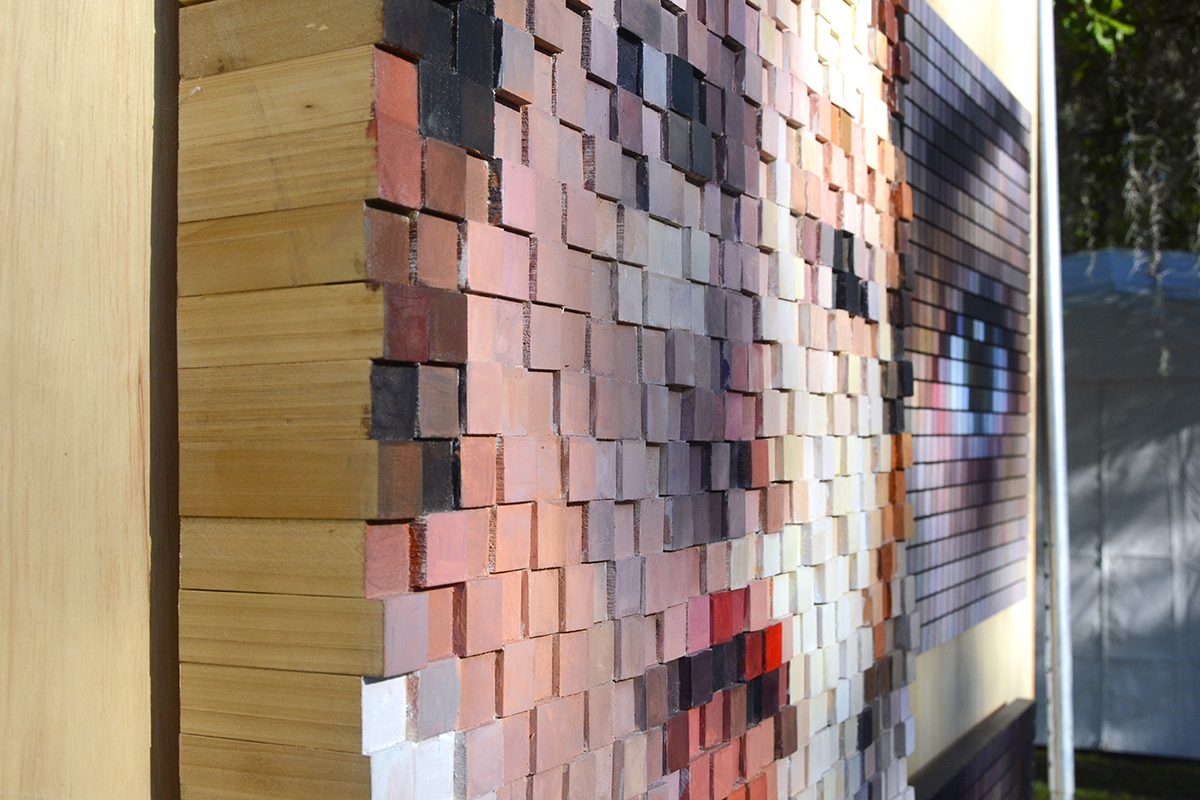 James graduated from New York's Culinary Institute of America in 1990 and worked as a personal caterer for 14 years before pursuing fine art. He was easily able to apply his culinary expertise to his new discipline.
"You need to have a certain level of consistency in your body of work so that it all makes sense and builds an audience," he said. "And your work ethic must be high because you can only take out of something what you put into it."
This is James' fourth time exhibiting at the Winter Park Sidewalk Art Festival.
The Whipple's approach to making art also has progressed in different ways. John's mixed media creations incorporate a variety of found objects and textural qualities while James assembles paint swatches into vibrant paper collages.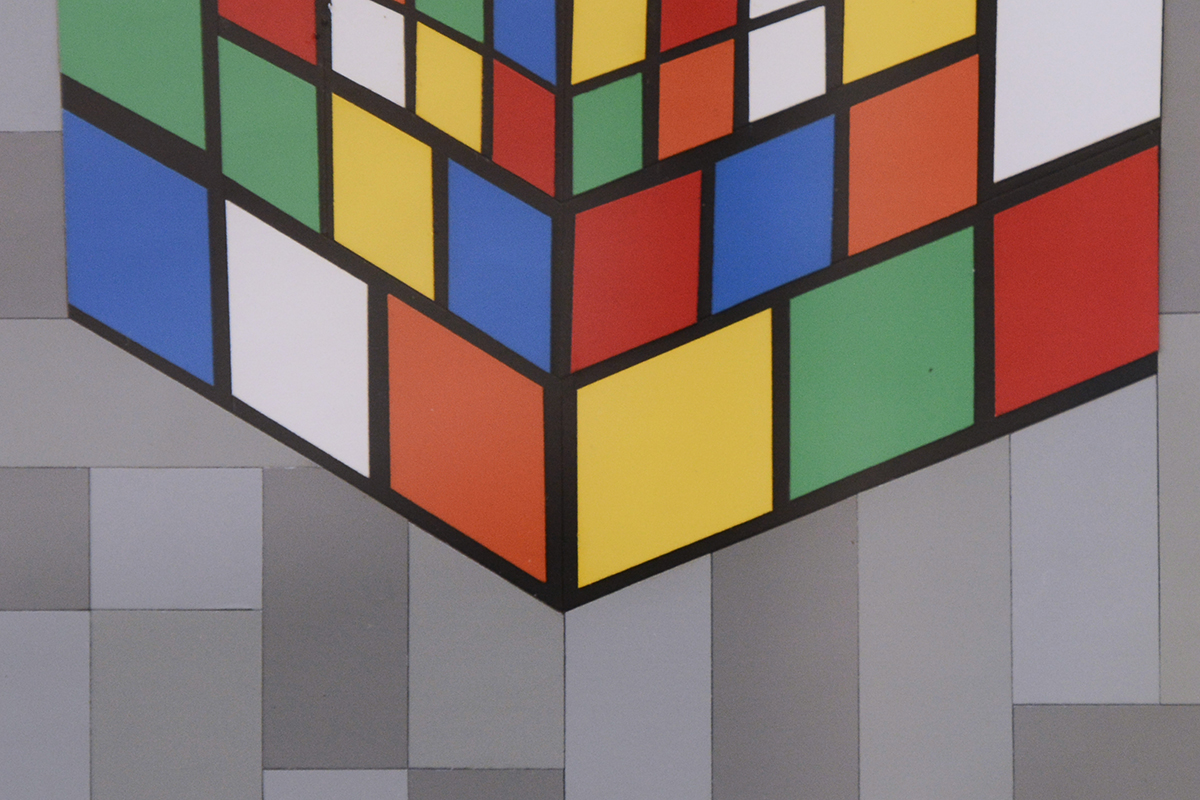 "My brother is very methodical and precise," John said. "I prefer to be looser and messier."
Here, they discuss their opposing styles and reveal a few similarities:
What drew you to your current medium and style?
James: I was working in jewelry at the end of 2017. I started experimenting with different materials and one of my ideas was to create small paper collages using paint swatches. After completing some prototypes, I set them into 2 x 3 inch mats just to see what they looked like, and the rest is history.
John: I want my art to be always transforming and growing. The joy is watching it morph and change. One of the reasons I love to work in multiple disciplines is so they can inform each other, which can create something new. 
When did you discover you could make money as a fine artist?
James: I started off creating work for galleries, but at 50% commission. I wanted to branch off into the festivals for another revenue stream.
John: I did my first art show in my early 20s and thought it might be a way to make a living. I got sidetracked going back to college and trying my hand at art directing and later realized that I needed to do a few shows a year to prioritize my own work. It also opened my eyes to the business of selling my art.
What challenges/benefits are there to being in a creative family?
James: Just like most things, the more you are immersed, the better it is for you. The only challenge in a talented, well-known family is to maintain or raise the bar that has been created.
John: My mom started doing shows before I ever did. It took a lot to figure it all out, from early credit card readers to creating makeshift tent displays. We traveled the country, ate great food, and laughed a lot. It was a good time for our family.
What inspires you?
James: I'm inspired by color, shapes, and design. I'm also inspired to be able to create artwork for people which they, in turn, find inspiration in.
John: I think one of the most beautiful things about making art is the potential for almost anything to be transformed. To look at the world in this duality opens your eyes. Inspiration is the mind's ability to see the world differently.
What advice do you have for up-and-coming artists?
James: Don't be afraid to fail. We grow from our mistakes, so they need to be embraced for us to succeed. Also, remember you're creating a connection with someone you most likely have never met.
John: Understand that learning comes in small doses. You must be willing to keep at it and build on ideas and techniques. There are a lot of ways to make a living creating art, you just have to keep trying different things until you find what works for you.
Is there any artistic rivalry between you and your brother?
James: I don't believe there's ever been a rivalry between us, but we are both competitive in our own way. We both want to win awards and have our art recognized, but we both want to see each other succeed because it's good for the brand we've built.
John: I'm not sure you could do the art show circuit without some kind of competitive spirit. We all have a lot of time, money and emotions invested in our work. My brother and I are competitive, but if I don't win a prize, I hope he does.
If you know someone who contributes to the Winter Park community and has an interesting story, please let us know at news@the32789.com.