Park Avenue will, once again, be the bright center of the fine art universe with the 63rd Winter Park Sidewalk Art Festival, happening March 18-20.
A total of 212 artists, chosen from approximately 900 national and international applications, have been selected for this year's roster. And a variety of mediums including ceramics, digital art, drawing, painting, photography, jewelry, and mixed media ensure something for every patron to enjoy.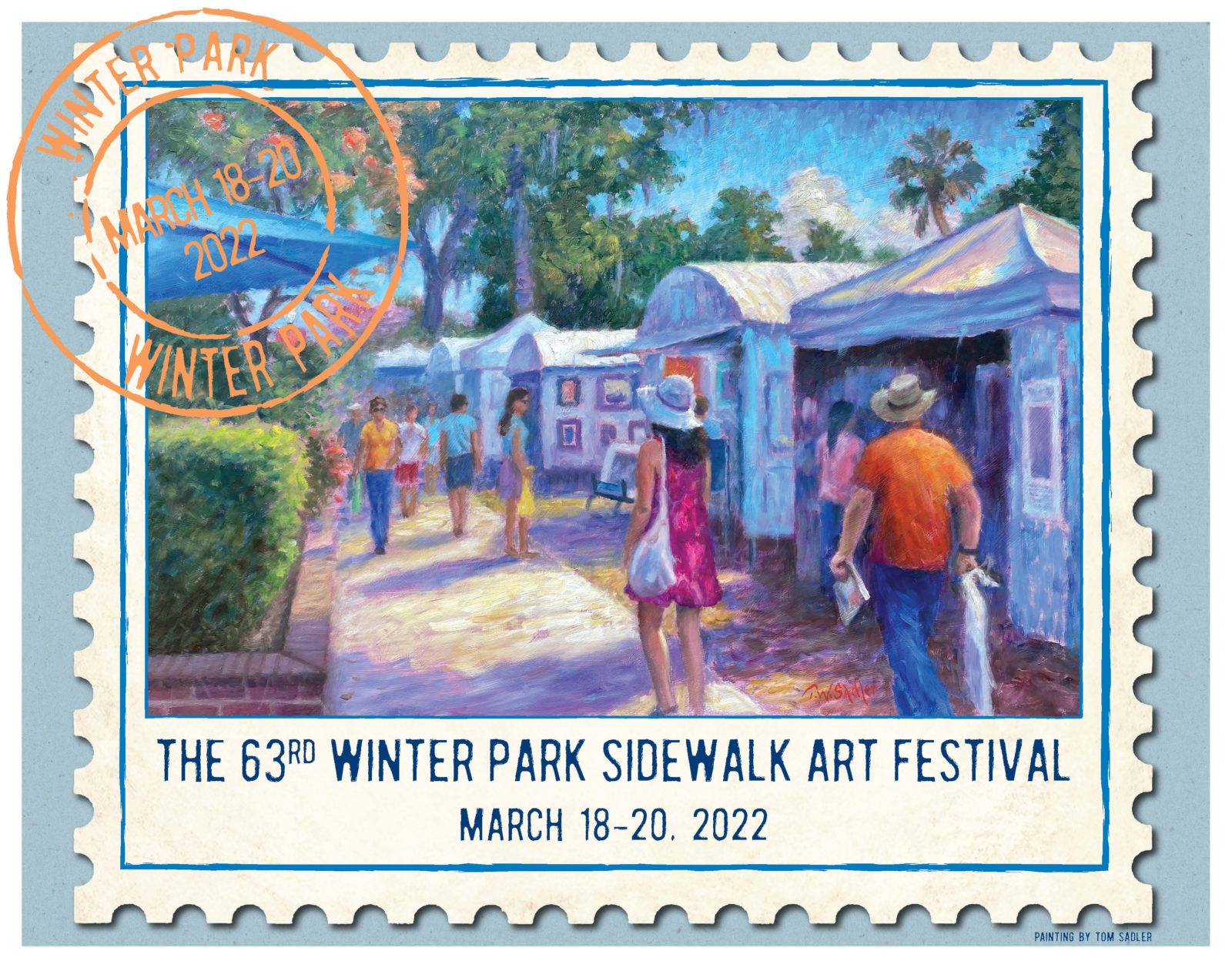 Aside from the art, a wide variety of food vendors, along with concerts and interactive, kid-friendly art activities are a yearly draw. According to festival staff, attendance usually exceeds 250,000 for the three-day event.
A new twist to this year's festival will be the re-scheduling of the traditional Friday night concert. The free show is set for the Saturday prior to the festival, March 12, from 3:30 p.m. to 9:30 p.m. The lineup will include The Will Patrick Band, and Eric Darius & Friends.
"It's a unique way for us to kick off the festival a week before the event," said 2022 Winter Park Sidewalk Art Festival (WPSAF) co-chair Wayne Osley. "Actually, it makes the festival a full week long, and gives everyone attending the concert lots more room to spread out in the park before the tents are set up."
Just like the art that fills each exhibitor booth, the festival is the result of time, talent, and creative solutions.
"The biggest challenge we face is the unknown," said 2022 WPSAF co-chair Terry Forrester. "For example, bad weather and the COVID-19 pandemic. Fortunately, our volunteer board members do an amazing job working together as a team and can solve problems quickly and effectively when they arise." 
"It's a year-long process. The 40-person volunteer committee just keeps on working," said WPSAF public relations manager and historian Alice Moulton. "An elaborate timeline guides the process: selecting the next judges, sending out call to artist notices, screening artist applications through a jury process, balancing the show and notifying the accepted artists. These are just a few of the steps in planning the next year's festival."
The event has come a long way since its inaugural year, but growth can't always be measured by quantity when patrons expect the bar to be raised with each event.
"The festival has refined itself from a high point of 600 participating artists in 1966 to 215 juried invited artists in 2022," said Moulton. "The goal is to attract the highest quality fine artists to each show."
Festival hours are 9 a.m.-6 p.m. on March 18-19, and 9 a.m.-5 p.m. on March 20. For more information, visit WPSAF.org