On Saturday, December 11, the City of Winter Park is set to host a grand opening event to introduce locals to the new, long anticipated Winter Park Library & Events Center. The City is inviting the community to the facility for an official ribbon-cutting ceremony at 9 a.m., and to a Community Open House from 10 a.m. to 3 p.m. this Saturday at 1050 and 1052 W. Morse Blvd.
The official ribbon-cutting ceremony will feature remarks from city officials, library leadership, partners, and Sir David Adjaye, the architect behind the project. According to the City, the official first guests in the new library will include participants in the ceremonial book transfer from the old library, leading the public into the new facility.
"We are grateful to this team that included world-renowned architect Sir David Adjaye, Adjaye Associates, and HuntonBrady Architects; construction managers Brasfield & Gorrie General Contractors; all under the oversight of the city's owner's representative/project manager Pizutti Companies," City Manager Randy Knight said. "We have been honored to work alongside these professionals as we built this magnificent facility for the community to come together as they continue to learn, celebrate, gather and grow."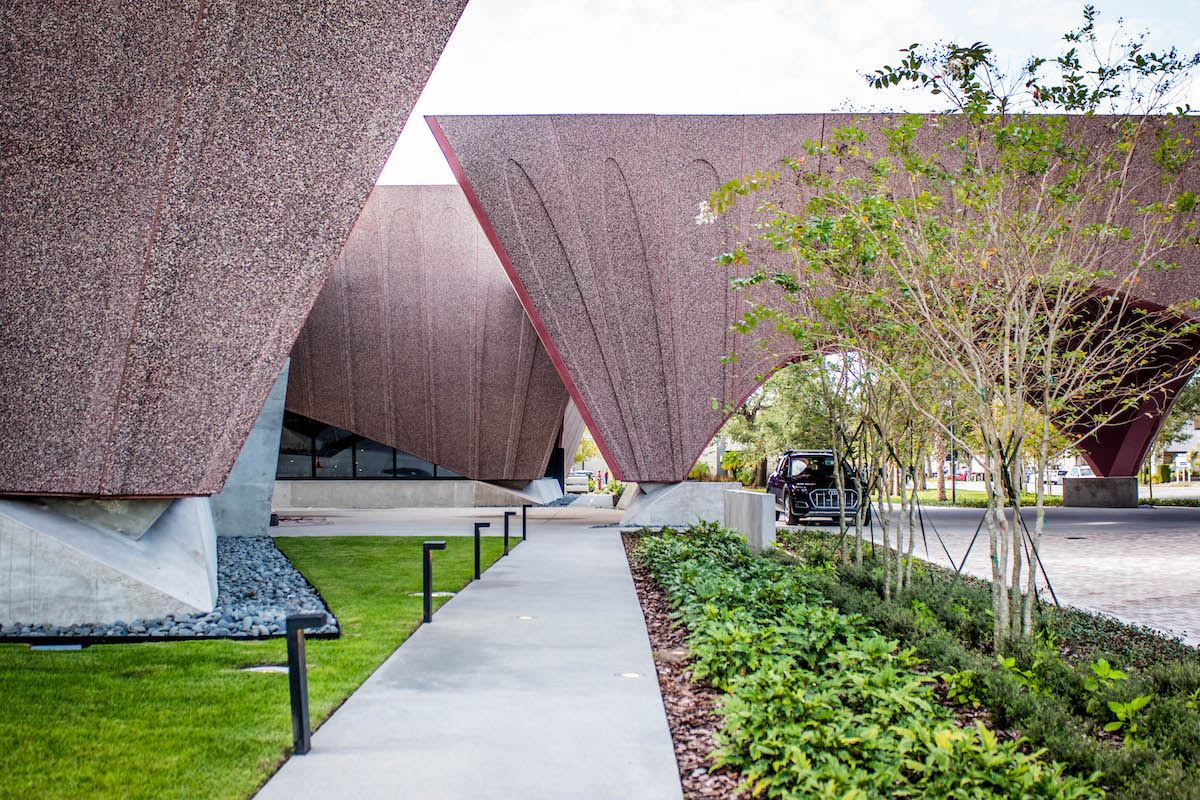 Only a few months after the event center's reservations office opened to the public, two events were scheduled to occur in spring 2022, including a wedding and a high school reunion. According to its recent Instagram post, the Winter Park Fashion Show will also host this year's annual event at the library for the first time ever.
"A project like this comes along once in a generation, and we're so grateful to the visionary library and city leadership that made this dream a reality," Library Executive Director Sabrina Bernat said. "The doors have opened to a world of opportunity for our residents. The new library connects people to knowledge and resources in a way that wasn't possible before."
Following the ceremony, the Community Open House will include live musical performances, outdoor games, character appearances, storytelling, and a scavenger hunt. According to the City, the first day of regular library operations will resume Monday, December 13 at 9 a.m.
For more information or to make reservations at the Winter Park Events Center, visit the website.