Coming soon to Winter Park, AVA MediterrAegean announced plans this week to open its new restaurant concept at 290 South Park Ave. in early 2022. The new restaurant will serve upscale Mediterranean cuisine and craft cocktails under the culinary leadership of Executive Chef Hung Huynh and acclaimed chefs Daniel Garner and Erick Melendez.
In April, AVA MediterrAegean confirmed plans to move into the 11,000-square-foot Park Avenue corner space. Owned and operated by MILA Restaurant Group, the managing entity of Miami-based MediterrAsian restaurant MILA, AVA MediterrAegean will be the first to acquire the space formerly occupied by Luma on Park since its closing in September 2020.
Chef Hung Huynh, also known as the "Top Chef," was the season three winner of Bravo TV's Emmy-winning cooking competition show and previously served as executive chef at CATCH NYC. According to Greg Galy, founder of the MILA Group, Chef Hung will lead the "powerhouse culinary team."
"As executive chef at AVA MediterrAegean, Chef Hung's international palate and background will allow him to create an innovative menu while staying true to the Cycladic traditions," Galy said. "He has traveled the world, cultivating his knowledge of different types of cuisine and will apply his innovative techniques and own signature twist at AVA MediterrAegean."
Nobu Malibu Senior Sous Chef Daniel Garner, formerly served as head chef at Zuma, a restaurant known for its twist on the traditional Japanese Izakaya-style of informal eating and drinking, in New York and Miami. According to AVA, Garner will serve as MILA Restaurant Group's corporate head chef, overseeing the executive culinary team at each restaurant to ensure consistency.
"Our idea behind AVA MediterrAegean was to create a unique destination in Winter Park, offering a multi-sensory dining experience, where culinary excellence merges with an unparalleled transporting ambiance," Galy said. "Bringing an acclaimed team of chefs was non-negotiable to create this elevated journey and tap into a new culinary horizon for this market."
Chef Erick Melendez also comes from Zuma, and has worked in Zuma's Miami, New York, London, and Rome locations. According to the MILA Restaurant Group, Chef Melendez will work as research & development corporate chef to introduce guests to "unique flavor combinations" and "modern techniques."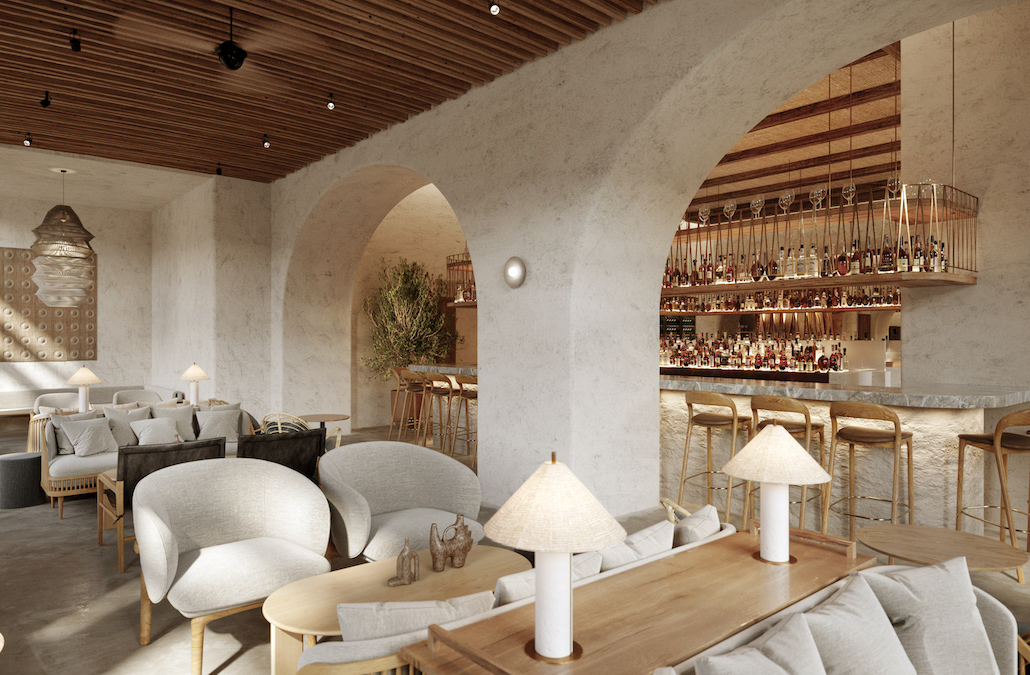 Olya Volkova, founder and creative director at OV & Co., is the interior designer behind the new Park Avenue corner restaurant. According to MILA Restaurant Group Co-Founder Marine Galy, Volkova also designed AVA's sister concept, MILA, a project that shortlisted her for a 2021 Restaurant & Design Award.
The members-only Lounge is a secluded venue accessible through a secret entrance and will feature a DJ, custom VIP service, a mixology bar, premium bottle service, and two private dining rooms.
For more information, visit AVA MediterrAegean on Instagram.