There aren't many places in Central Florida where you can find more contemporary art than Park Avenue Contemporary Art on Park Avenue, which opened in May 2021.
Located at 348 S. Park Ave., the 1,300-square-foot gallery is owned and run by long-time Winter Park resident and collector of contemporary art Denise Autorino, who started the concept after being inspired by her travels around the country and abroad. "I have an insatiable appetite for art," she said in an interview with the32789.
Before opening Park Avenue Contemporary Art, Autorino opened a smaller gallery called PASSPORT Fine Art at the Park Plaza Hotel in March of 2020, just before businesses started to shut down due to COVID-19. "We had to deal with shutting down, re-opening, and art festival cancellations," she said. After re-opening in May of 2020, PASSPORT Fine Art at the Park Plaza Hotel remained operational until June of this year, just after Autorino opened Park Avenue Contemporary Art.
Patrons who visit Autorino's gallery will discover work from more than 25 local artists, such as a giant Rubik's Cube, a seven-foot Freddie Mercury portrait made of recycled computer keyboards, and life-size goddesses.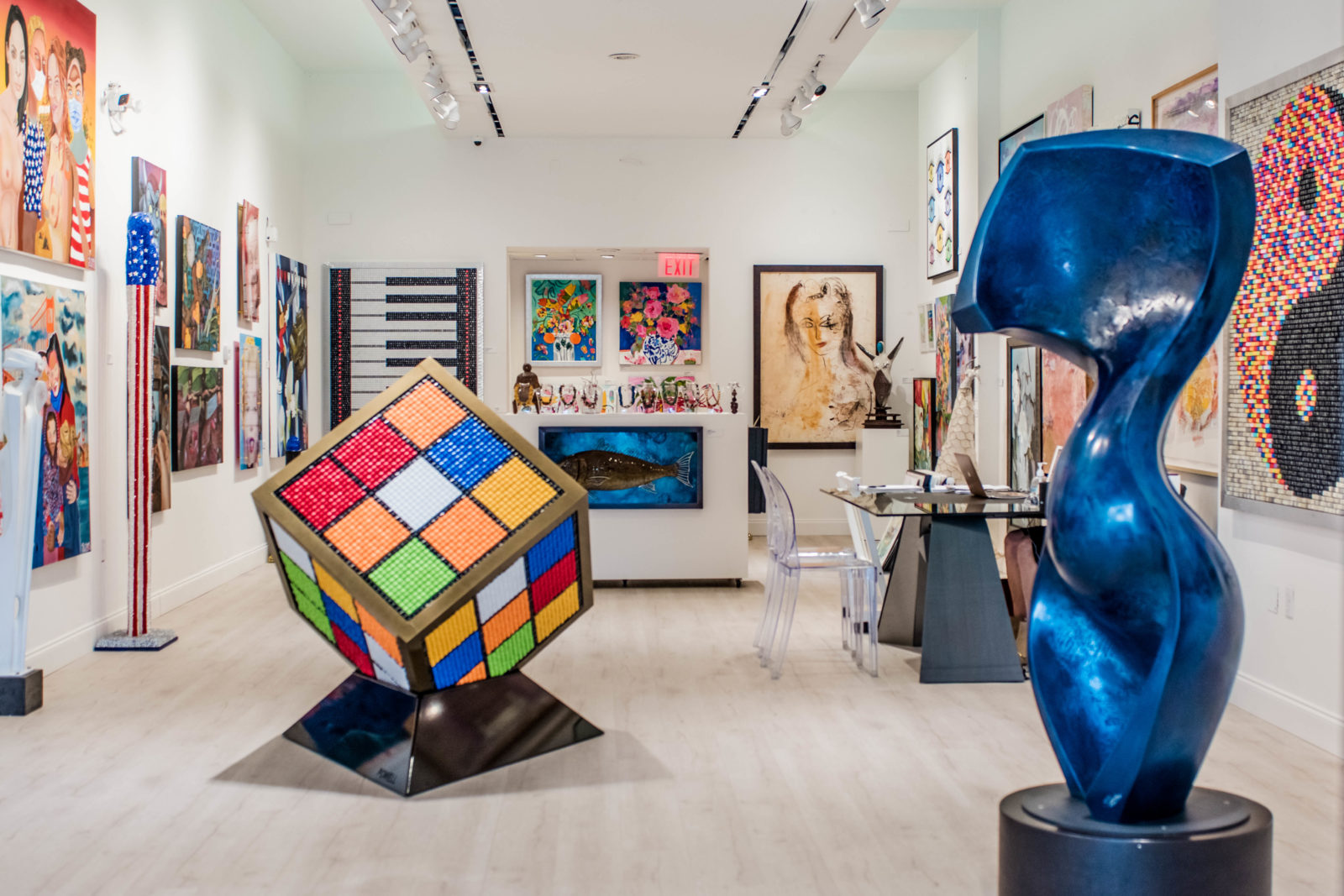 Currently, the gallery is showcasing a curated group of artists known for plein air paintings (paintings done outdoors) such as Tom Sadler, Stacy Barter, Sally Evans and Orit Reuben. This showcase, titled "ICONIC WINTER PARK," consists of paintings of landmarks in and around Winter Park, the nature and beauty of Winter Park, and storefronts on Park Avenue, among other things.
According to Autorino, contemporary art is "the art of today." She is drawn to pop icons, bright colors, and the meaning behind the art. "I'm intrigued with artists statements and expressions such as depicting a reality by orchestrating juxtapositions between the mundane and the eerie to create conflict and tension," Autorino said.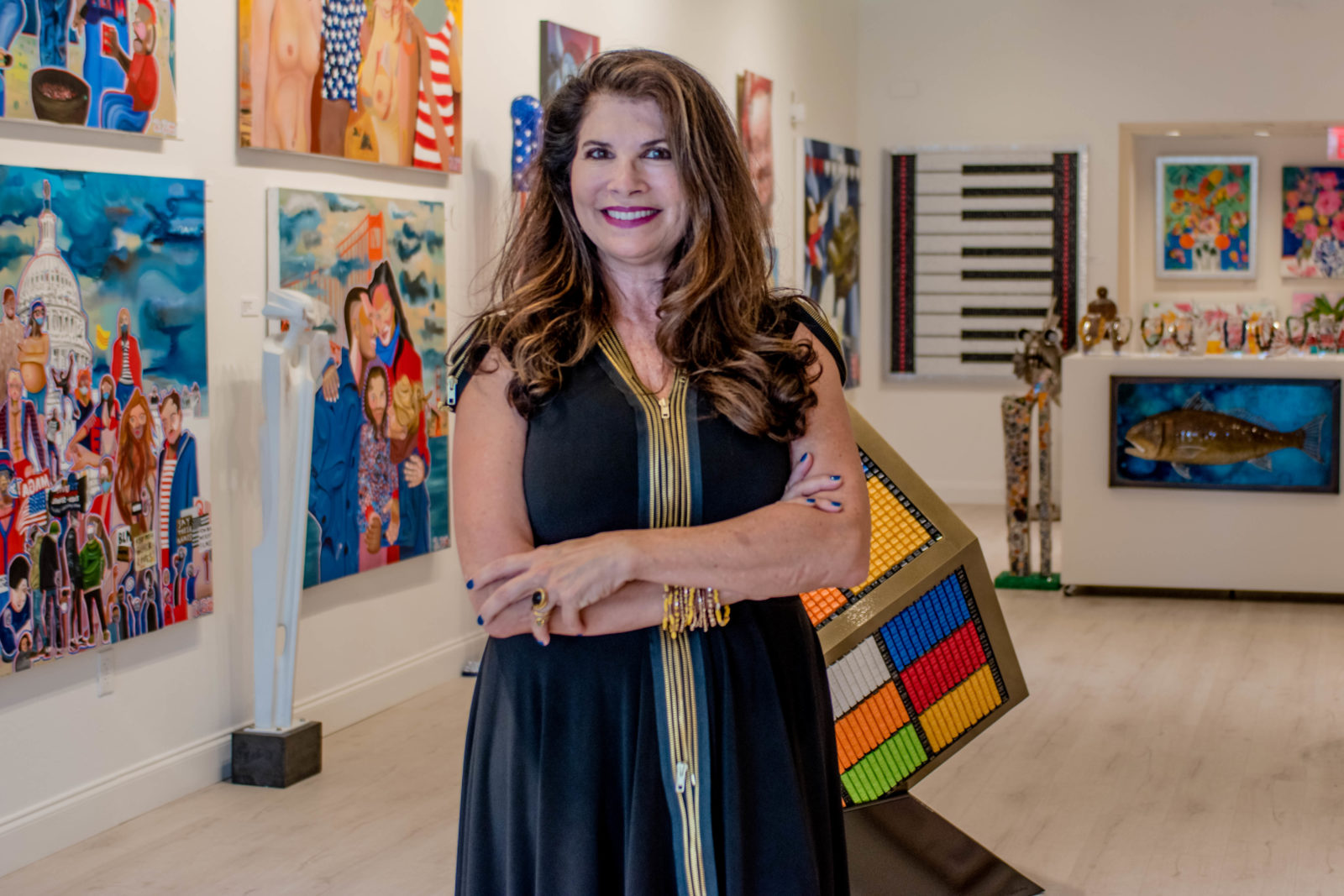 In addition to showcasing local artists, Autorino is intent on introducing Winter Park locals to artists and works with which they may not be familiar. "I'm working with local artists, but I'd also like to bring in some Miami artists," Autorino said. In the future, she also wants to curate "new and exciting shows with artists that perhaps have not been seen before [in Winter Park]."
While showcasing art is her passion, Autorino is looking forward to using the gallery as a venue for events as well. The gallery is set to host an event for AVA MediterrAegean, a new restaurant coming soon to Winter Park, and Autorino plans to host even more events in the future. "I'd like to do small weddings [and] bridal lunches; I want to use it as a creative venue option," Autorino said. "Next door I have blu on the avenue which could do the catering… I want to partner with my neighbors on the avenue and host events with them."
In addition to running Park Avenue Contemporary Art, Autorino has also been publishing PASSPORT WINTER PARK, a luxury guide to Winter Park that features small businesses and boutique shopping.