Now that June has arrived and LGBTQ+ Pride Month is in full force, months worth of work by the Winter Park PRIDE Project is finally coming to fruition. The organization aims to have 1,000 rainbow flags flying at homes and businesses throughout Winter Park to promote inclusivity and reflect a welcoming community.
According to Thor Falk, founder of the Winter Park PRIDE project, the initiative aims to reflect life, healing, sunlight, nature, harmony, and spirit throughout the community. These six words also represent the stripes on the gay pride flag. "When I started this, I didn't know whether we could make it happen in Winter Park," Falk said. "It is everything I expected it to be! That has been made clear by the amazing response from local businesses, people, and city leadership, past and present."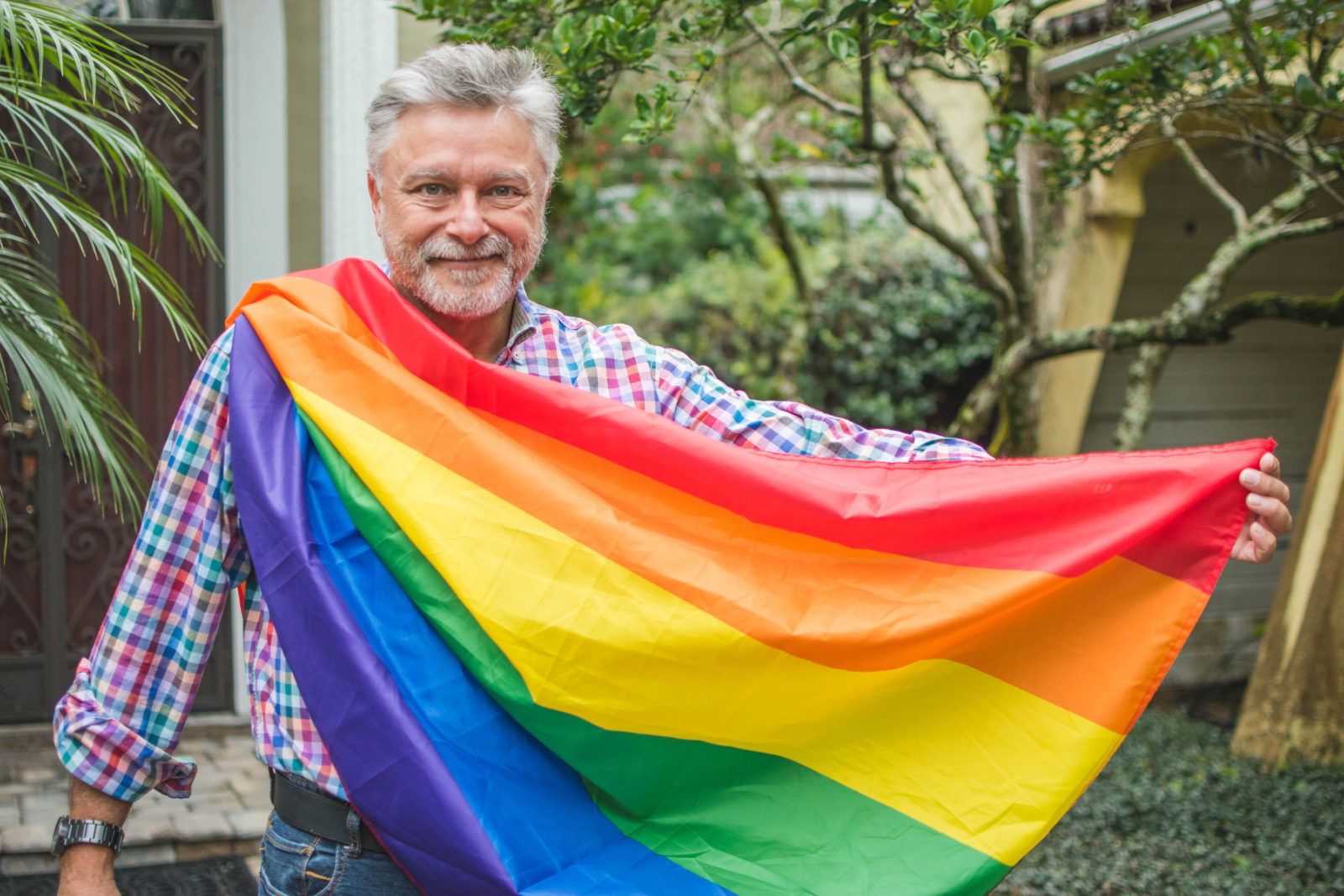 "We had a wonderful response at the Winter Park Farmers' Market," Falk said. "There was a constant flow of people registering and taking flags right there. We also met the best people who were allies to the LGBTQ+ community."
the32789 first interviewed Falk when the project was first getting off the ground in February. Since then, the group has secured agreements with the City and sponsorships to hang banners along Park, Fairbanks, New England, and Orange Avenues. They are currently seeking additional sponsors for part of Orange and Pennsylvania Avenues as well. At last count, organizers and volunteers had filled more than 600 orders for flags. Still, they will continue promoting the initiative on social media platforms this month to reach their goal of hanging 1,000 pride flags in Winter Park.
The Winter Park PRIDE Project offers four different flags in exchange for a donation to the cause, which works to increase LGBTQ+ visibility in Winter Park, Florida. Funds raised from these flag sales will go to organizations that provide community programs and activities for LGBTQ+ youth. Flag offerings vary in both donation cost and the quantity available for interested locals and are listed here:
A specially designed Winter Park pride flag with a rainbow peacock in the center
The progress flag with additional stripes and triangle shapes to represent non-binary and transgender communities
The Philadelphia flag with the addition of black and brown stripes to include minority communities
The traditional pride flag with six rainbow stripes.
The group will also host a Pride Pet Photo Contest on social media with a grand prize valued at $500 sponsored by Ranger's Pet Outpost and Retreat.
"The best thing that's happened is the wonderful response and great feedback we're getting to this effort," Falk said. "People are saying things like, 'we saw your flags on Park Avenue or in my neighborhood, and we wanted to be a part of it.'"
Falk has also received donations and requests for flags from people in other local communities. Other individuals across Central Florida have reached out asking how they can organize their own 1,000 flags initiatives.
Falk originally got the idea for the project from his niece in Massachusetts, who told him about the Hingham Pride Project. Shortly after, he contacted the organizers for advice and assistance in bringing the movement to Florida. Falk said the first year has "held a lot of challenges," but he is confident the group will reach its goal of 1,000 pride flags flying in Winter Park during June.
Locals interested in the project can register, donate, and pick up a flag at the following locations:
Learn more about the Winter Park PRIDE Project or connect through Instagram.