A city full of rainbows—that was the mission of one Winter Park man when he founded the Winter Park PRIDE Project. Thor Falk, founder and president, plans to distribute 1,000 rainbow flags through his new non-profit for display at Winter Park homes and businesses during LGBT Pride Month in June. He hopes it will become a symbol of support and acceptance for the entire community.
"The Pride flag and movement were born out of LGBTQ people needing to stand up and say, 'I'm proud," Falk said. "The PRIDE Project is an opportunity for the rest of the Winter Park community to say, 'We're proud of you, and we stand with you.'"
Between now and June, you can visit the project's website to register to receive a free flag, on the promise it will be displayed throughout the month of June. You can also donate the cost of the flag, sponsor the event, or volunteer to help with flag distribution in May.
Falk based the Winter Park PRIDE Project on a similar effort in the Boston suburb of Hingham. He learned about the 1,000 flags initiative there from his niece and contacted the organizers. After several meetings, Falk decided the grassroots, community-based outreach might work in Florida too.
Falk moved to Winter Park in 1978 to attend Rollins College and says he's seen lots of change over the decades—but one thing really motivated him.
"How wonderful would it have been, to have some sort of public display of support when I was young," he said. "Sometimes you can believe something in your heart, but without action, who's gonna know?"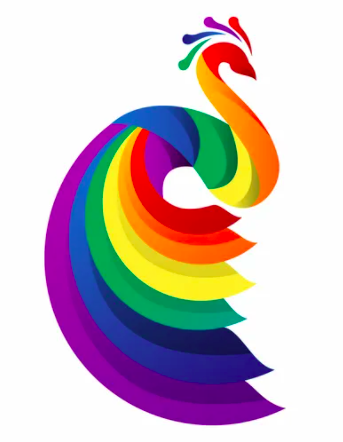 In addition to the traditional rainbow Pride flags, the project will offer rainbow peacock window clings for businesses to display.
"The visual support is a big part of this," Falk said. "It demonstrates that we're all in this together, and we stand with each other."
Falk is currently setting up the project's advisory board and actively seeking sponsors. According to the website, the stated mission is to increase LGBTQ+ visibility in Winter Park Florida and raise funds for organizations that provide community programs and activities for LGBTQ+ youth. 
Visit the site to learn more about the project, its goals, and next steps for Winter Park.