A Mediterranean-style estate burrowed between Lake Mizell, Lake Virginia, and the canal connecting the two is now the most expensive home currently on the market in Winter Park. Located at 1000 Genius Drive, the 13,855-square-foot mansion sits on roughly two acres of land and is listed for $12.495 million by John Pinel and Mick Night of Premier Sotheby's International Realty.
Listed on May 24, the estate formally housed Rollins College's Martin Hall Music Conservatory during the mid-twentieth century but underwent a massive renovation upon its $4.15 million sale in 2017, a deal also made by the Night-Pinel team. According to Pinel, the renovation project was completed in October 2018, adding around 6,000 square feet under air and an estimated 10,000 square feet under roof. "When we sold the house in 2017, it was still pretty original — not 1925 original — but it had not been updated at all since its previous renovation from a buyer in the 70s," Pinel said. He shared that the home still had the analog clock in the kitchen at the time.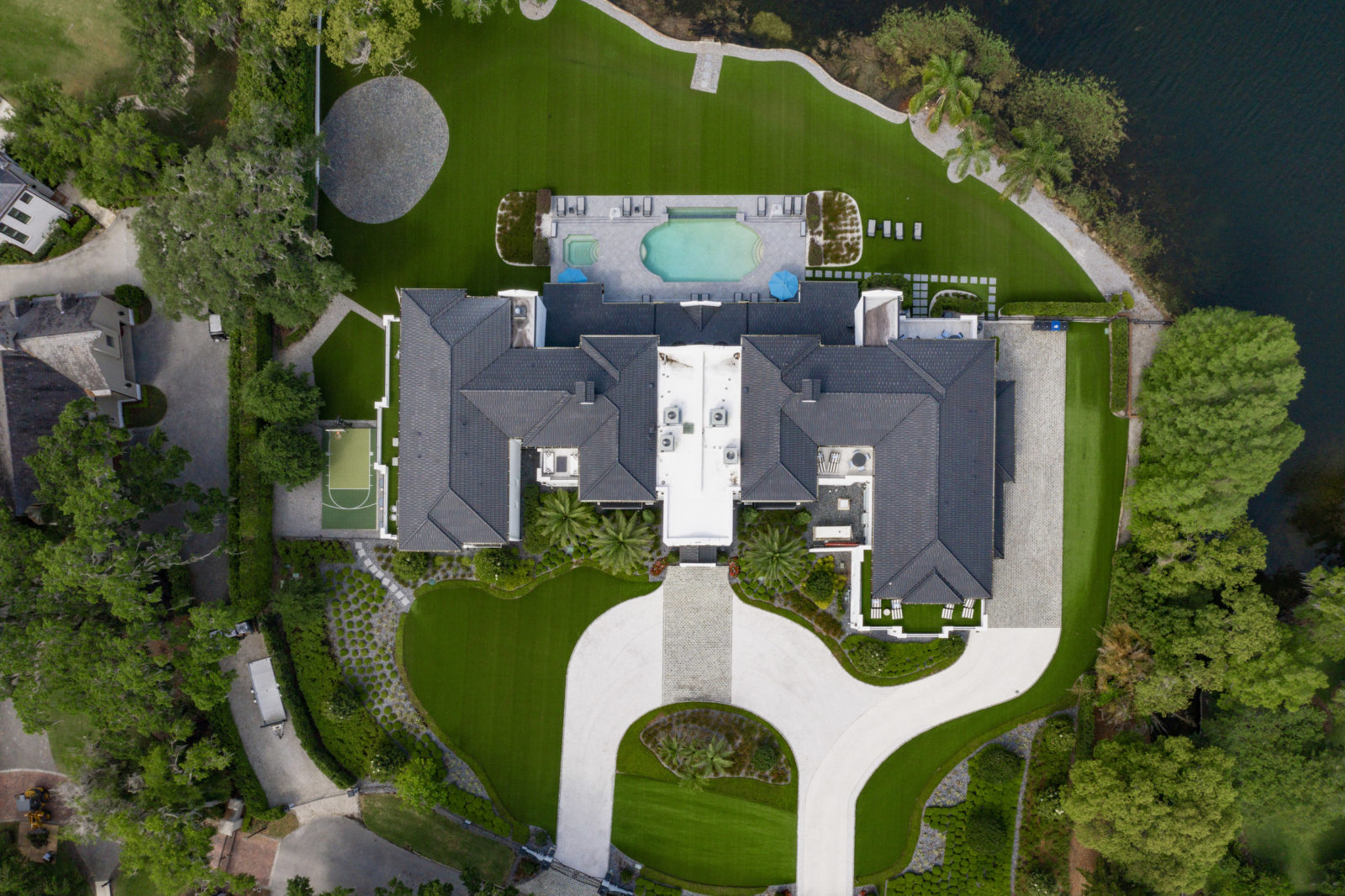 During its renovation in 2018, the property transformed from its near-original design into a modern, luxury home. The Winter Park estate now includes 10 bedrooms, 10.5 bathrooms, a sport court, and a glass wine room. "The renovations took close to two years, and there's really nothing they didn't do," Pinel said. "They moved the pool, the property now has a gate, which opens to all synthetic turf behind the gates — the only real grass is on the property outside the gates. They also built an 18-car garage, and not many people know that it happens to be air-conditioned."
In addition to the recent renovations, the location of the home goes unmatched by others in the Winter Park area. According to Pinel, it's one of four properties that wedge between two lakes, and is one of, if not the only property in Winter Park that has triple water frontage. "It's a special property and it's a premier address," Pinel said. "It's unique because there are only four properties on that stretch that owns [land] on both lakes. It's definitely the most significant property on the market today."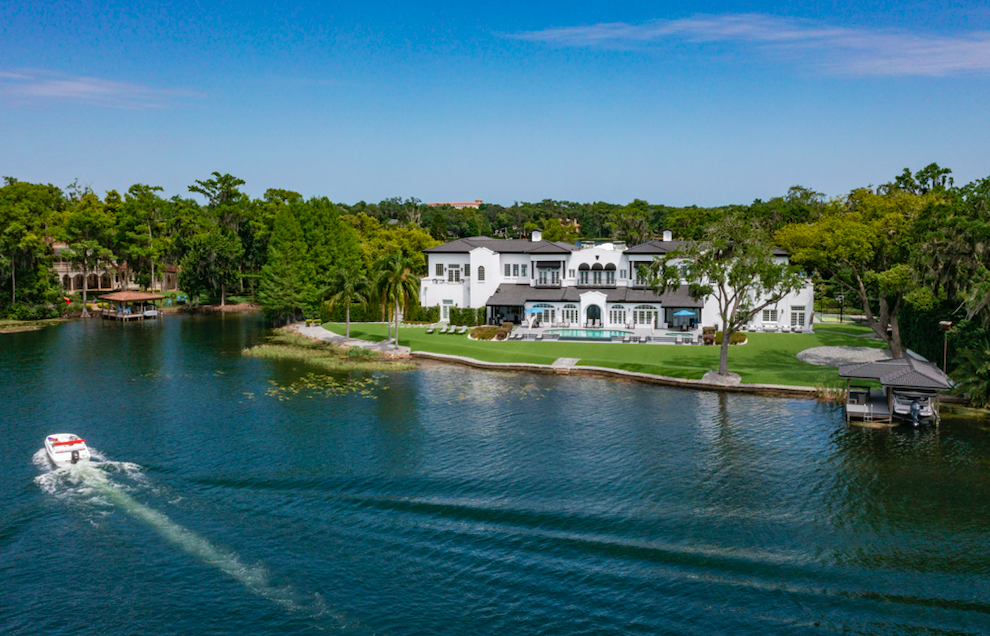 Built in 1925, the 96-year-old home has been on the market for less than two weeks and interested buyers are already reaching out to tour the space according to Pinel. "Sotheby's is an international brand with international marketing," Pinel said. "Mick and I specialize in finding the right buyers for the right homes. We have been involved in the 10 highest chain of lake residential sales in Winter Park, each sold for around $5 million or more, over the last five years."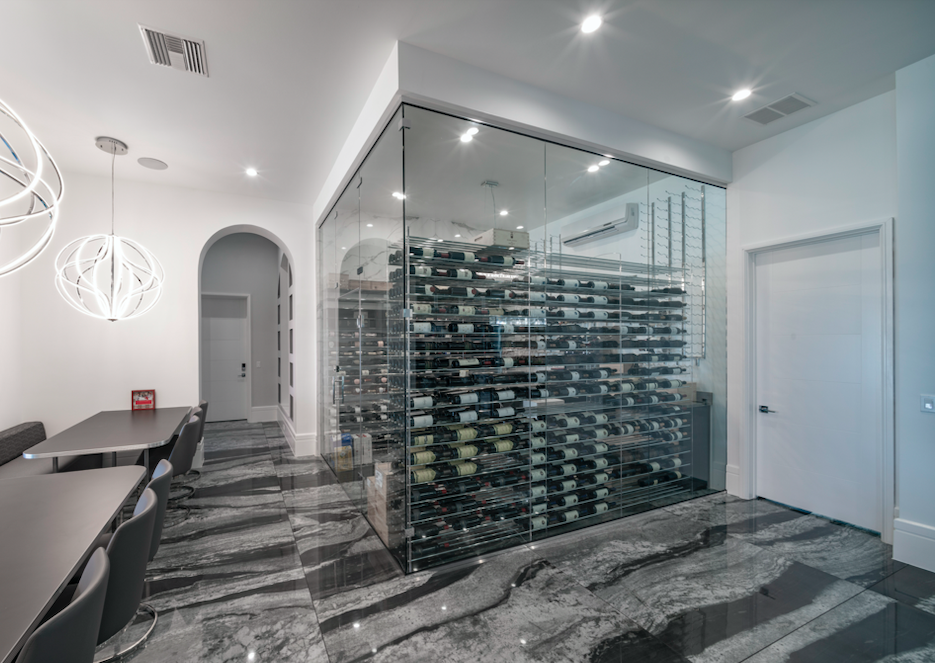 Real estate in Winter Park has been booming this year, and the market is favoring sellers. Some houses that have gone up for sale have gone pending within a day and the audience for the Winter Park area has continued to grow according to Pinel. "Winter Park is typically the market for people sizing up or down, it's not like Miami where there are mostly foreign buyers," Pinel said. "We've been seeing much more of that lately because people are realizing that working from anywhere means living from anywhere—so they're moving to Winter Park."
"We're seeing more money come into Central Florida from out of the area than we've ever seen in the market today, especially in Winter Park" Pinel said. "My prediction is that we're going to see some record sales this year."
For more information about the property, visit the website.