In late September, Florida Governor Ron DeSantis lifted all COVID-19 restrictions on restaurants statewide, allowing all restaurants and bars to return to 100% capacity seating. Despite the ability to return to full capacity, many Winter Park restaurants have taken a more conservative approach.
Brian Certo, owner of fast-casual sandwich and wrap shop, Eden's Fresh Co., sees his business model as largely unaffected by the lifted restrictions "People don't come to Edens to enjoy the view of the lake like they would at Hillstone or the view of Park Avenue like they would at Prato," he said. "We aren't going to change anything we do. We're going to keep the same precautions in place."
While Certo sympathizes with restaurant concepts that rely heavily on filling their dining rooms to turn a profit, he is not convinced that the increased capacity will solve the problem. "It feels a little bit like giving morphine to someone dying on a battlefield," he said. "It may make someone feel better temporarily, but, in my opinion, it's doing nothing but prolonging this terrible limbo that all of us find ourselves in."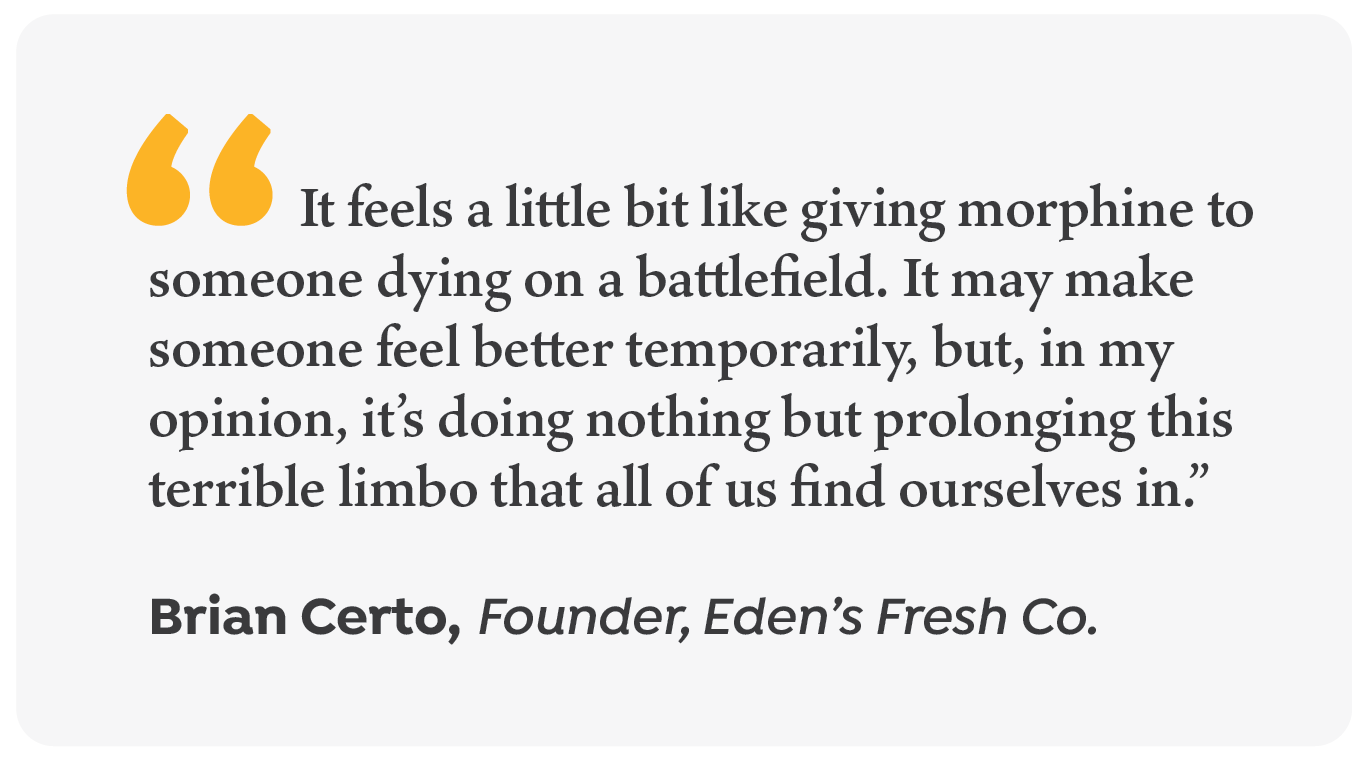 Certo added, "I hope that in the long run this doesn't negatively affect things and put us back in a position where we have to evaluate… drastically reduced capacities like we saw in April."
Tim Noelke, operating partner for upscale Park Avenue eatery Prato Winter Park, said that his restaurant has taken a conservative approach to rolling back restrictions ever since they began to ease. "Every time the governor has opened up the next phase, we have delayed what we've done just to get a sense of what's going on in the community with the virus," Noelke said.
Noelke is continuing to keep the safety of his staff and his guests a top priority.
With less tables and chairs in its dining room, Prato is still only operating at 75 percent of its normal capacity. According to Noelke, the restaurant has removed tables and chairs from its dining room and placed them in storage. "Your capacity dictates your seating," Noelke said. "As things progress, we will slowly integrate tables back [in]."
Even though the restaurant has not completely returned to 100 percent seating capacity, Noelke is seeing an uptick in business. "Our waitlists are getting a little bit longer, we are starting to see our sales go up for in-house dining, so I guess customer confidence is starting to get a little bit better."
Noelke said that in response to the shutdowns, Prato has started promoting its to-go program, which has led the restaurant to make modifications to its menu to offer more to-go-friendly meals and remove menu items that don't travel well. Prato is also a part of Winter Park's Curbside To-Go Initiative, which marks curbside pickup locations for local restaurants.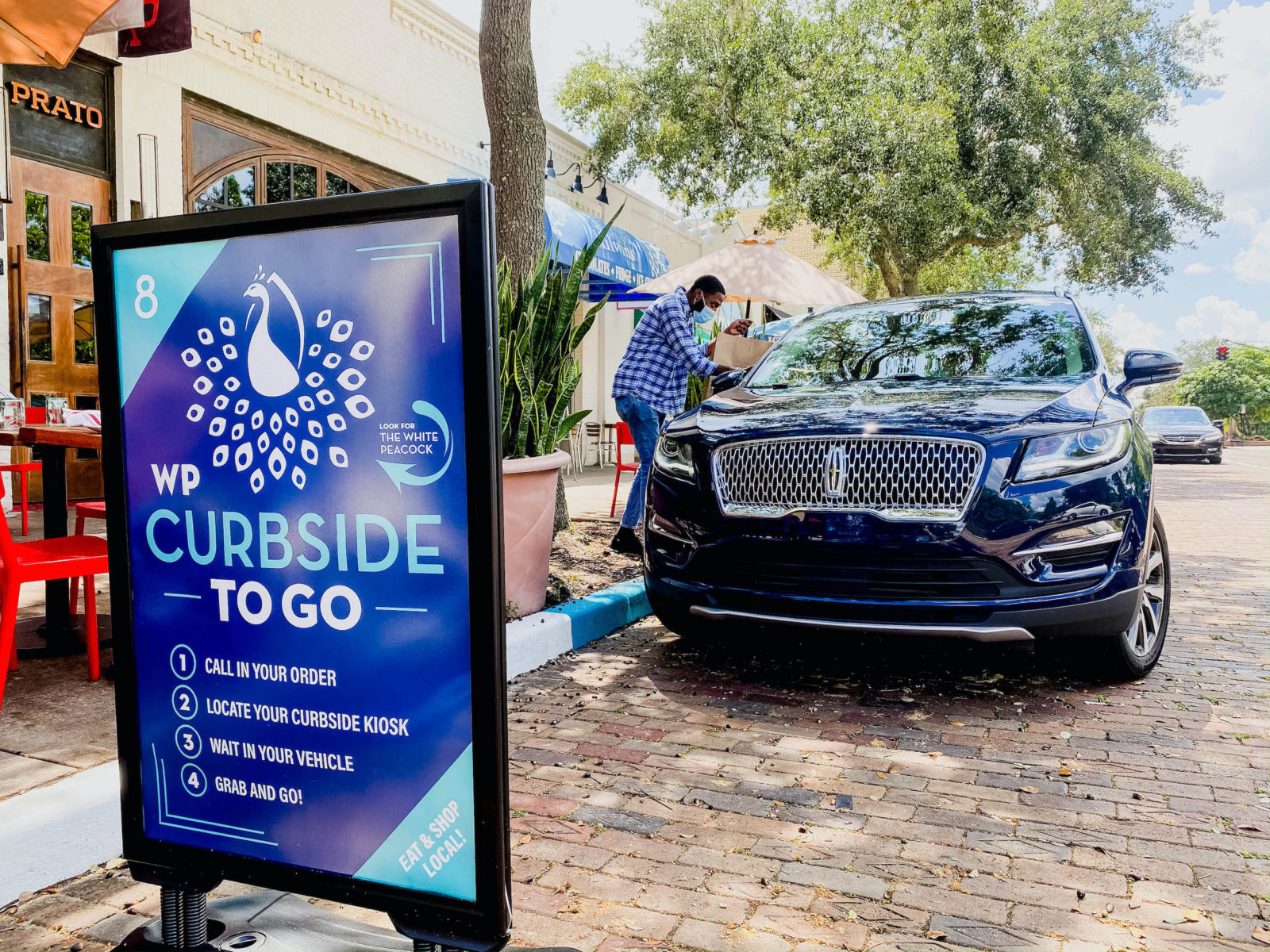 Another Park Avenue establishment, George's Cafe, has taken advantage of the increased capacity, opening up seating to 100 percent in October. The restaurant can accommodate about 40 guests in its outdoor seating, in addition to 40 inside when at 100 percent capacity so even before the lifted restrictions, it could accommodate more guests than restaurants with limited outdoor space.
Even with the lifted capacity, George's Cafe Founder George Paul, recognized that his restaurant caters to a slightly older demographic, that is generally more concerned about safety due to being at higher risk to COVID-19 symptoms. Because of this, Paul's staff has been extremely strict when it comes to safety within the restaurant, with mandatory mask and glove-wearing policies for all employees, and masks being requried for anyone entering the building.
These precautions are not without a cost, though. "The expense of masks and gloves is something people don't even think about," Paul said. "There are so many extra [expenses]. Takeout containers are a tremendous expense… [and] you can't pass that along to the community… so you have to absorb the cost."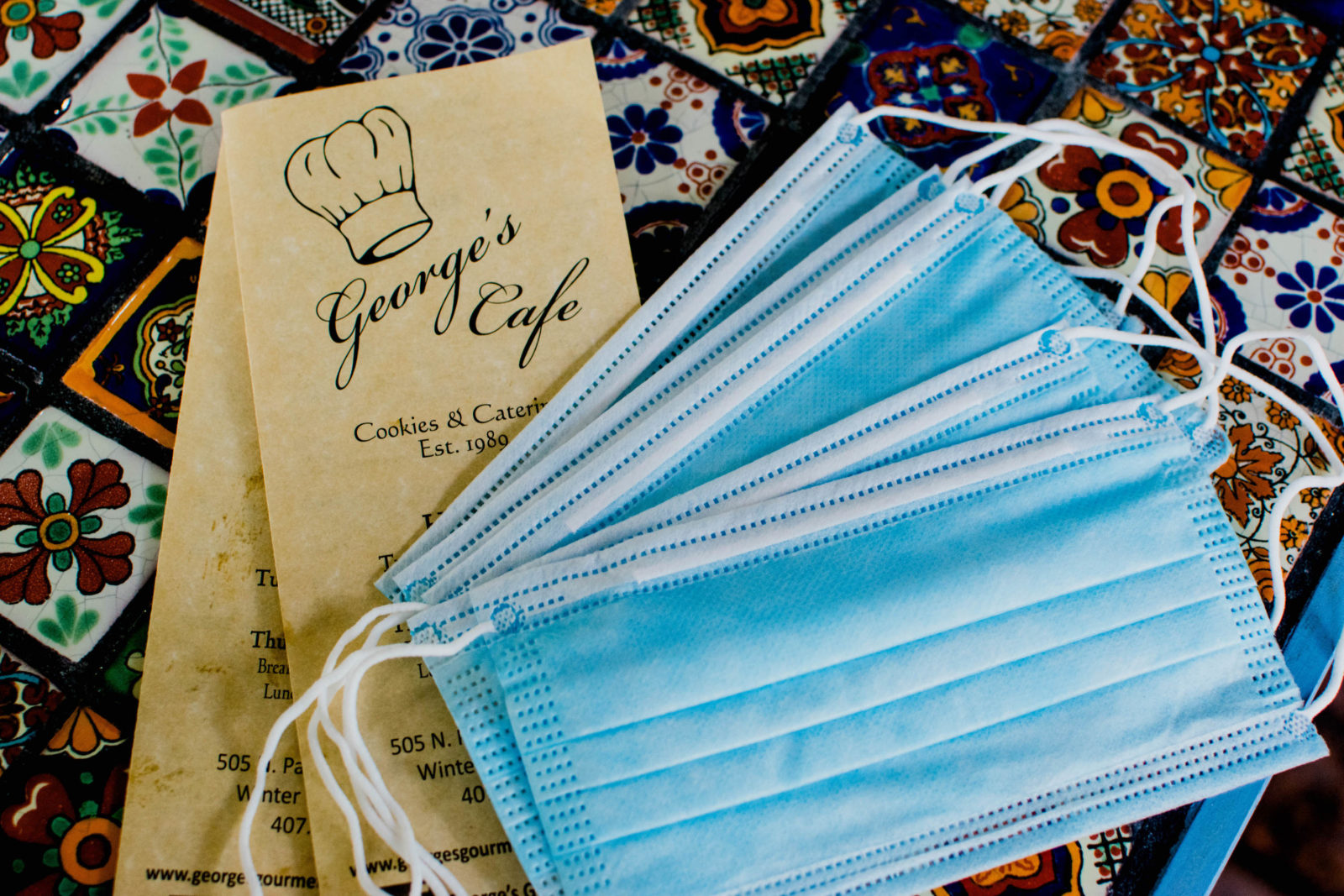 Voted one of the top three caterers in Central Florida, George's Cafe relied on catering for 60 percent of its business prior to COVID-19, but with cancellations of large gatherings, the restaurant has taken an enormous hit.With catering only now starting to slowly pick back up, Paul is turning to other means to try and keep his restaurant in business. For example, George's Cafe opened for breakfast four days a week in October and will be doing takeout orders with fullycooked turkeys for Thanksgiving and opening for large private parties in the evenings.
While Paul is concerned about the future, he is continuing to do everything he can to keep his restaurant open and successful. "The only thing we can do is just keep persevering," Paul said.