Chris Cortez and his wife, Melody, have spent seven years helping musicians share their craft at Winter Park's Blue Bamboo Center for the Arts. The devotion to his nonprofit is rooted in a career that spans more than 30 years of performing and producing the music he loves.
As an Orlando-based jazz musician, Cortez became the founding member of the band Big Bamboo in 1984. The group earned a sizeable following through regular gigs at downtown venues like Daisy's Basement and Rosie O'Grady's Good Time Emporium, and with the support of local jazz radio station WLOQ.
"We became local celebrities by bringing a modern jazz alternative to what typically came out of these venues," said Cortez.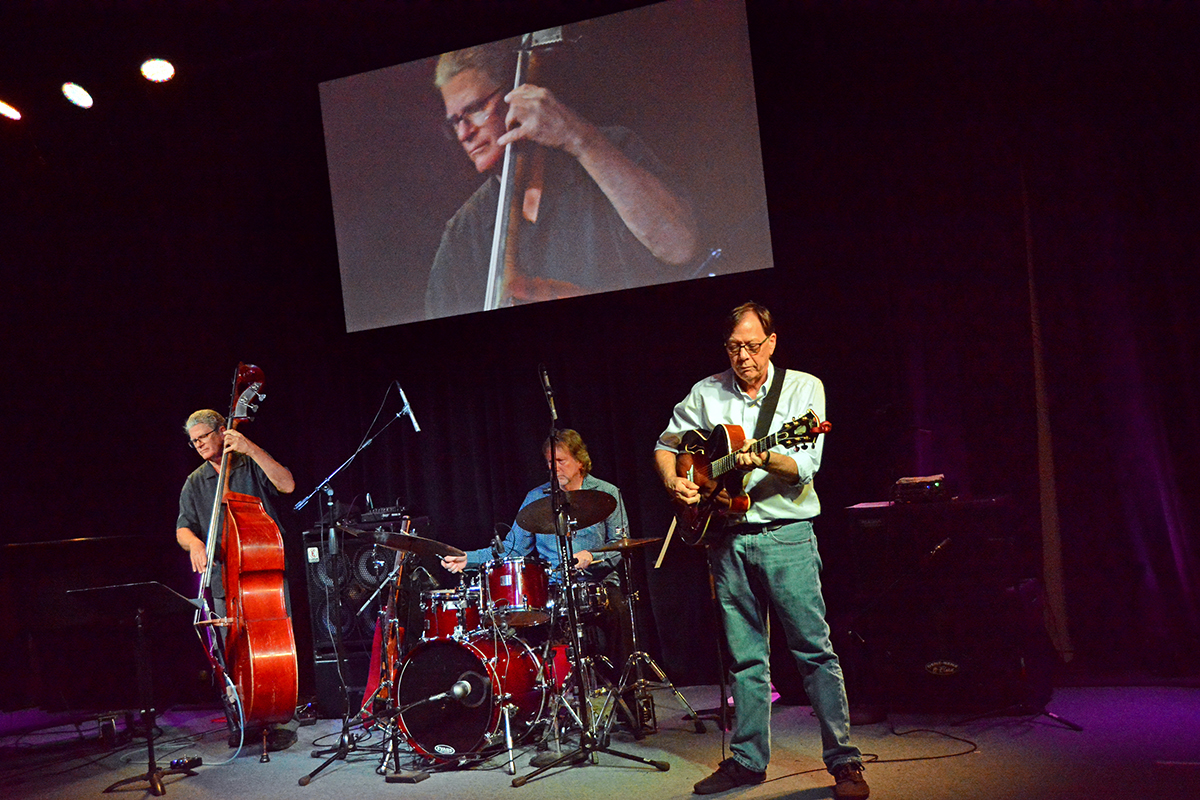 When Daisy's Basement closed, bandmate Mark Piszczek wrote the tribute song "Blue Bamboo" in its honor. "It was a blues tune, obviously," Cortez recalls. The somber tune stuck with him, inspiring the name of his own record label – with the songwriter's blessing – in 1986.
Cortez would spend the next 27 years living in Charlotte, New Orleans and Houston, meeting and marrying Melody along the way. Through the Blue Bamboo label, he helped to create a national outreach campaign for artists that proved particularly effective in the Houston area and culminated in a Downbeat Magazine article titled "Unified in Houston."
"It was about how the record label was doing outreach in the local jazz community while also bringing them into a business model that allowed them to create their art," Cortez said of the article.
The Blue Bamboo label grew to produce more than 30 national albums for artists across various genres. In the meantime, Melody Cortez had been building her own career in human resources and administration. "We thought, well, what do we want our next act to be," recalls Chris. They decided to return to Central Florida in 2014 to pursue an idea for a venue that would allow guests to watch artists make videos and record albums.
The search began for a venue that offered good acoustics and an intimate space. It eventually led Cortez into Winter Park side streets where he ultimately found a 7500-square-foot warehouse on 1905 Kentucky Ave. The space was larger and more expensive than he expected, but ample parking and an understanding landlord made it feel like the perfect fit.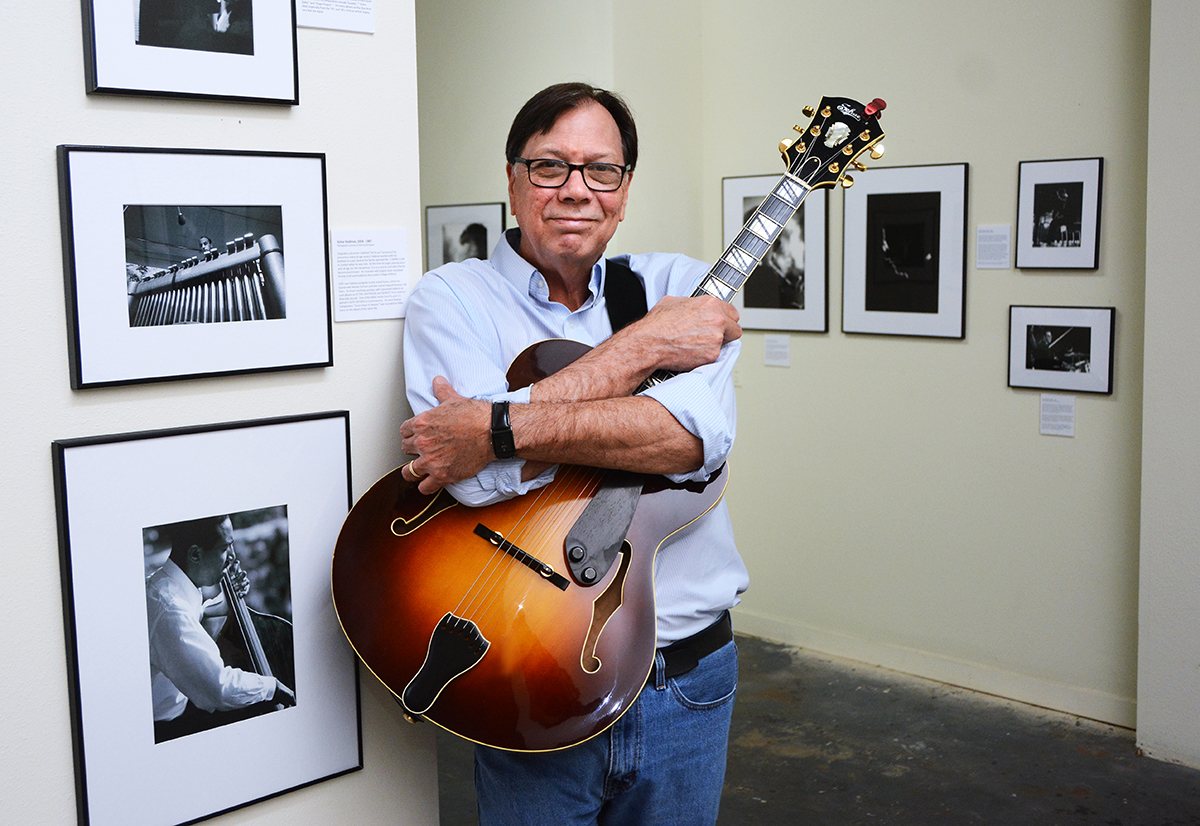 After signing a 10-year lease and going "deep into debt" converting the space into what it is today, Blue Bamboo had a performance space. "Right from the beginning, we thought this wouldn't just be a jazz club," said Cortez. His intent was to create a home for blues, folk, rock, flamenco, and bossa nova artists as well. "There's lots of musical diversity here, and jazz just happens to be on the menu."
In its seven years of operation, Blue Bamboo Center for the Arts has become a staple in the local arts community and amassed a mailing list of more than 6,500 subscribers. A six-camera livestream feeds the Blue Bamboo YouTube channel, offering hundreds of hours of free material and is approaching 500,000 views. "Music and art are for everyone, so we give it away whenever we can," said Cortez.
The efforts are in service to the center's nonprofit mission: to provide affordable access to the arts, provide an income to artists, and serve the community through the arts. Cortez has also embraced other nonprofits like Second Harvest Food Bank, offering venue discounts or waiving fees for supporters.
The community has helped Blue Bamboo overcome countless obstacles from purchasing instruments to simply keeping the doors open. The latest of these challenges, and perhaps the biggest yet, is one that many Winter Park businesses have likely encountered. According to Cortez, developers have purchased the building and nearby lot used for after-hours parking. He expects rent to go "way up" and ticket prices will need to be adjusted to compensate. But Chris, Melody, and the Blue Bamboo board of directors harbor no resentment toward the new owners, and are planning to, as Chris puts it, "meet growth with growth" by elevating ticketed experiences.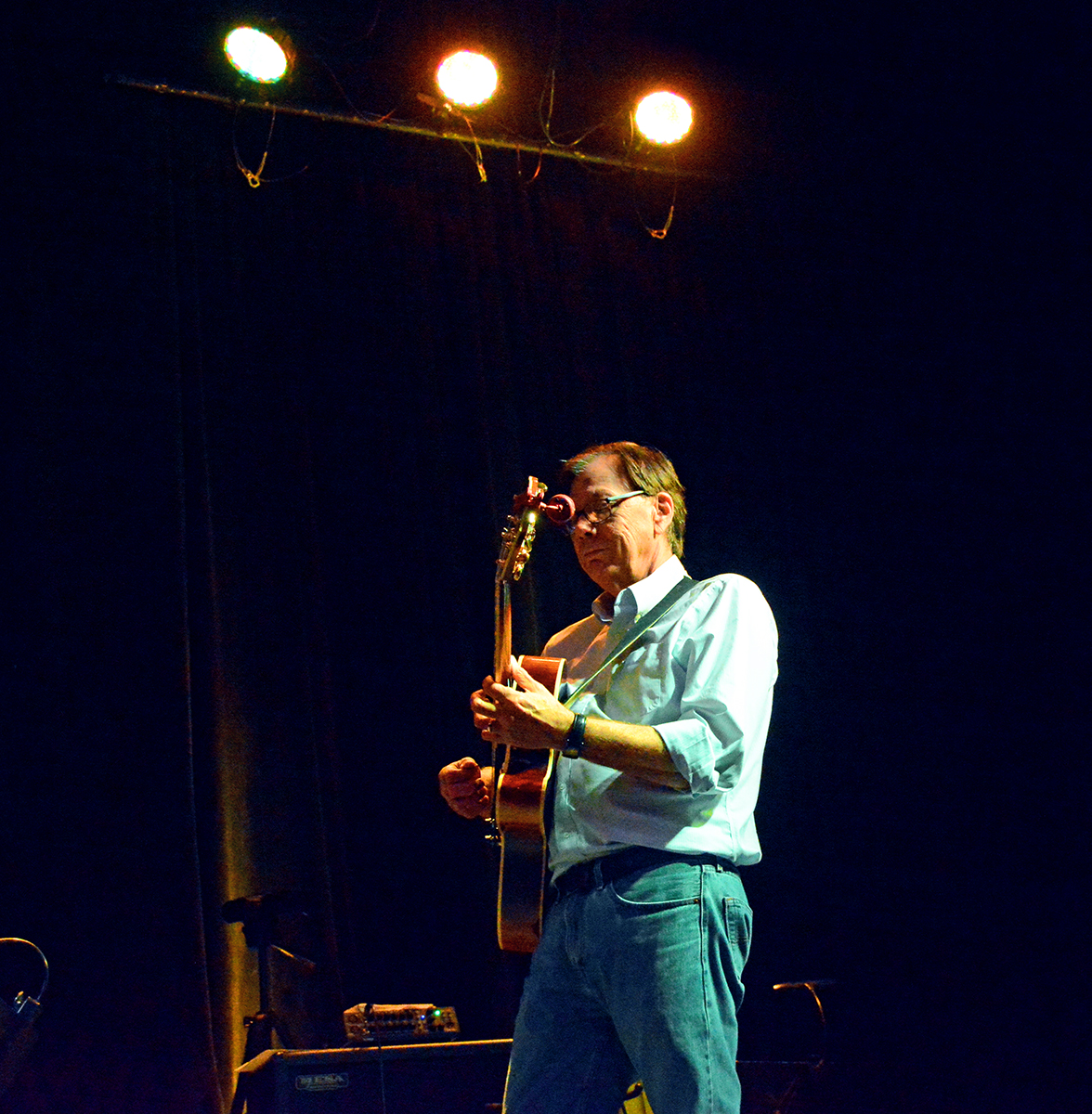 In October, Blue Bamboo began weekly artist residencies to boost the production value and give visitors more opportunities to catch in-demand performers while providing artists with more exposure. "We want to invest in these acts so they can make a better living and get in front of a larger audience," said Cortez.
He recently addressed the situation in an email to supporters, but says it's not as bad as it seems.
"It's a big hurdle that we have to overcome," reads an excerpt from the email "and it's going to become more expensive to do the thing that we love to do, but we're going to keep doing it. And if we can't do it here, we'll do it somewhere else."
Support from community leaders and the so-called "Friends of the Boo" has been both overwhelming and affirming for Cortez and company. After a storied career, he is proud to have found his life's calling in recording, producing, and sharing music out of his Winter Park space.
"This is what I want to do for the rest of my life. If you can figure out something that you love that also helps other people – my God, what a way to make a living."
The full calendar events at the Blue Bamboo Center for the Arts can be found at bluebambooartcenter.com/calendar. Releases from the Blue Bamboo label are available at bluebamboomusic.net.