Winter Park City Commission, during its Oct. 25 meeting, heard a request from Metro Winter Park, LLC for conditional use approval of a townhome project located between Swoope and Webster avenues near Winter Park Village. The project, dubbed Winter Park Commons, consists of 53 rental units and drew several concerns from residents and commissioners during a discussion that lasted more than 2.5 hours.
The project is proposed for a 4.5-acre site made up of five parcels formerly owned by Patmos Chapel Seventh Day Adventist Church. The Planning and Zoning Board previously recommended conditional use approval with the following revisions:
The individual parcels need to be combined as one with necessary utility easements.
Multi-family units fronting Capen Avenue must be redesigned as single-family structures using at least four previously approved architectural styles to provide continuity with neighboring homes.
Three live oak trees at the property must be preserved with the city's forestry staff overseeing pruning.
New landscaping must include cypress trees and perimeter hedging.
The developer also complied with requests to design additional stormwater retention in consideration of ongoing flood hazards in the area.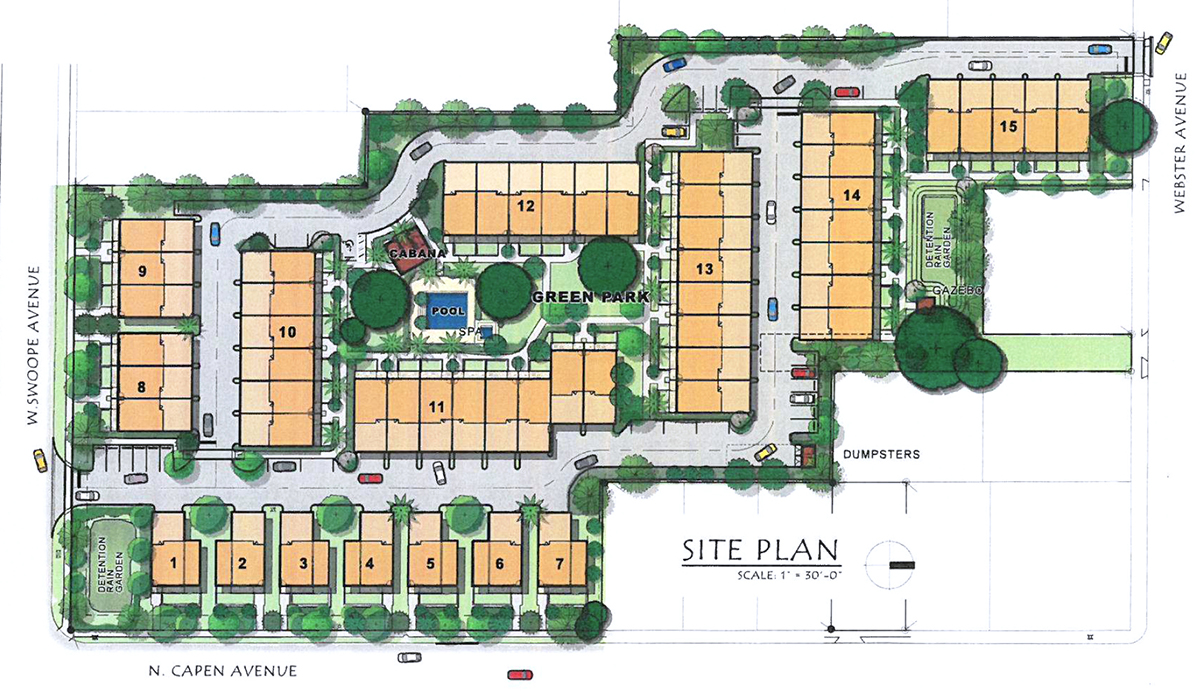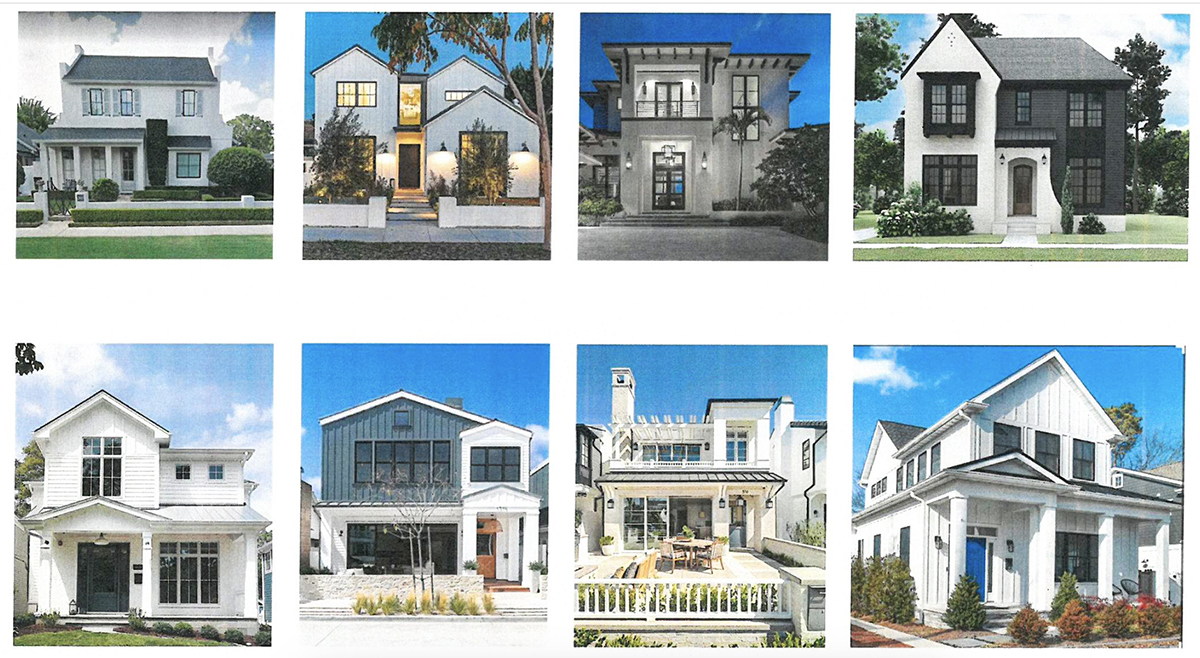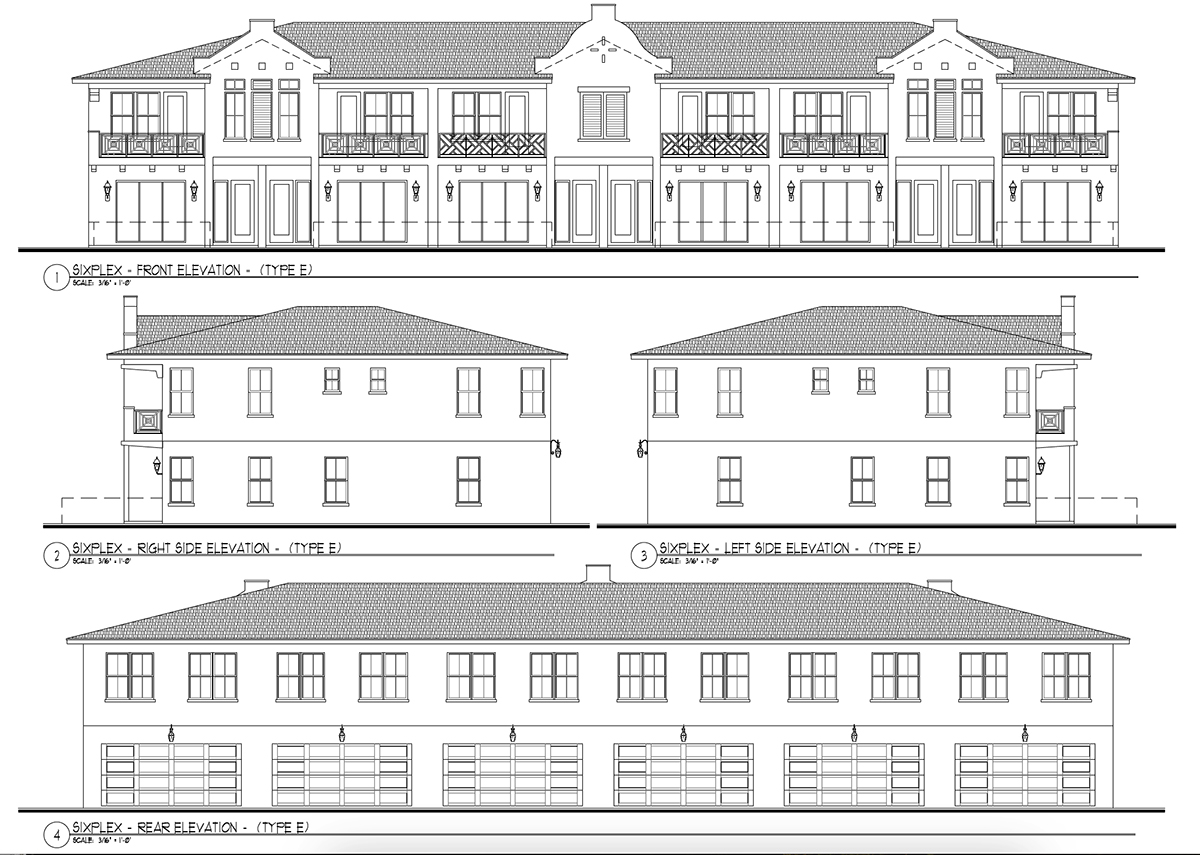 Despite the changes, the project is not without controversy. Issues including increased traffic and street parking, potential flooding, and the addition of rental units in the single-family neighborhood were raised by 11 residents who spoke during the public comments segment. Canton Avenue resident Mary Daniels took issue with commission's acceptance of the multi-family rental project based on its proximity to an apartment building. "What happens when a developer buys three or four homes on the west side of Swoope Avenue where single family homes are?" she asked. "Then you have justification compatible to this (project) – when does it stop?"
Attorney Becky Wilson, speaking on behalf of the developer, attempted to address neighborhood concerns by pointing out that the proposed 53 units are below the 75 allowable at the site by the R3 zoning. She also noted that stormwater and traffic issues existed in the area before the project proposal, but are being taken into consideration by the developer. "We can't fix the city's problems," she said. "But we're doing what we can, which is more than what any other developer has ever been asked to do."
Commissioners Todd Weaver and Marty Sullivan also cited potential traffic and street parking issues stemming from the narrow width of the Swoope Avenue right of way. And Mayor Phil Anderson requested clarification on the proposed stormwater retention measures.
Project engineer Jeff Swisher of Kimberly-Horn and Associates explained the planned addition of underground storage vaults capable of retaining 3 inches of stormwater – 1 inch over the current code requirements – and allowing 20% less runoff than current on-site retention ponds. "We are actually benefitting the site by adding stormwater vaults to provide that extra storage," he said.
Wilson added that the developer is willing to work with the city on widening the right of way. She also cited a total of 29 visitor parking spaces that are included in the project's 153 total spaces.
Commission unanimously agreed to table conditional approval pending discussions on widening the right of way, and consideration of possibly reconfiguring multi-family units based on proximity to single-family lots.
The next commission meeting is scheduled for November 8.