Barnie's Coffee & Tea Co. is celebrating 43 years of serving the Winter Park community and beyond with an after-hours weekend schedule and menu at its Park Avenue Café.
Beginning October 27 and running each weekend through the fall and winter months, the 118 S. Park Ave. location will serve up a special menu during special hours on Fridays and Saturdays, from 4-8 p.m. Offerings will include a charcuterie board, asparagus salad, spinach dip, and caprese salad. A selection of desserts, wines and craft beer will accompany the after-hours fare.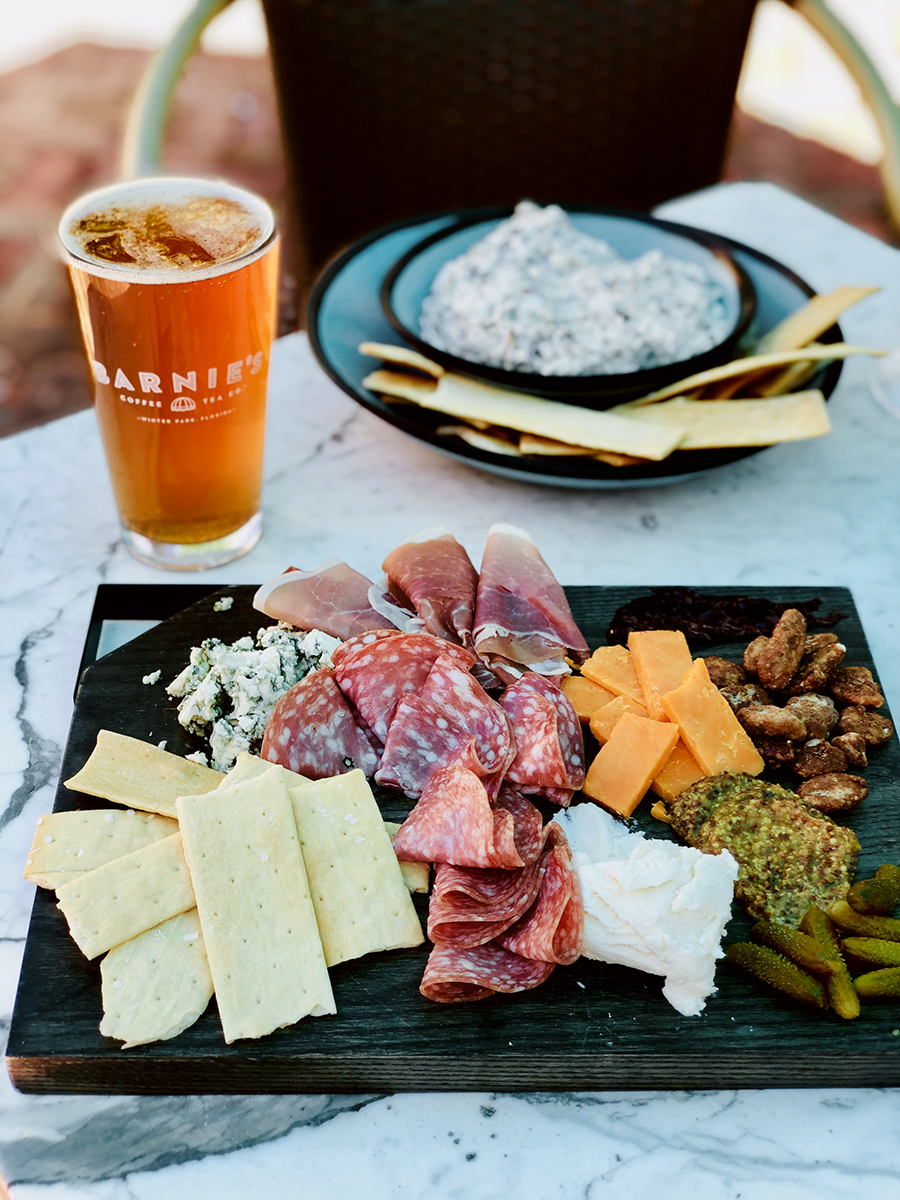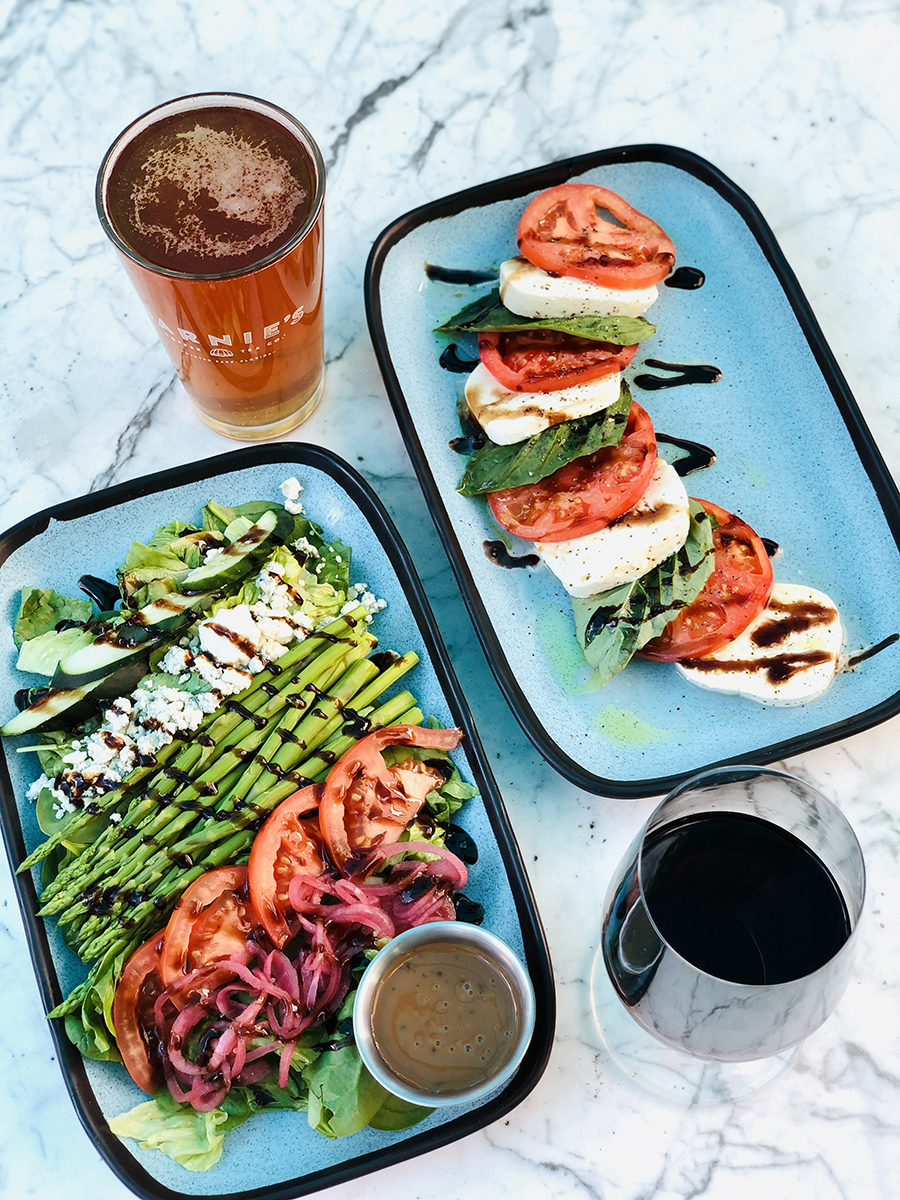 The extended schedule will allow customers more time enjoy the café courtyard seating during cooler months while offering an evening dining option on the avenue. The additional hours and menu options will last until warmer weather sets in, and a schedule of specials and events through the end of the year is as follows:
October 27-28: Grand opening special – free drink with any food purchase
November 3-4: Featured items: Caprese Salad, 15% off bagged coffee and single-serve cups
November 10-11: Santa's White Christmas Affogato Sundae debut, veterans receive free cup of coffee
November 17-18: Live music by Ben Lewis and Maloree Grace
November 24-25: Free Black Coffee Friday (1 free drip coffee per customer), 25% off bagged coffee and single-serve cups
December 1-2: Live music by Ben Lewis and Maloree Grace
December 8-9: Featured menu item: Charcuterie Board
December 15-16: Featured menu item: Asparagus Salad
December 22-23: Santa's White Christmas Day specials, featured menu item: Santa's White Christmas Affogato Sundae, 1 free cup of hot SWC per customer
December 29-30: Free cup of Barnie's Cafe Blend with pastry purchase
The Winter Park-based coffee brand was founded on October 26, 1980, and is best known for its line of coffee flavors, available at Publix and on Amazon, on the Barnie's website, and at the company's licensed café locations. Barnie's recently welcomed new cafés at Orlando International Airport, Terminal C, and in the John C. Hitt Library at the University of Central Florida main campus.
The additions to Barnie's Winter Park eatery follow the May appointment of Ron Pecora as company CEO. Founder of Park North Strategies, LLC and former Chief Marketing Officer for Waste Pro, USA, Pecora accepted the position at the request of longtime friend, local entrepreneur, and Barnie's principal owner, Jim Pugh.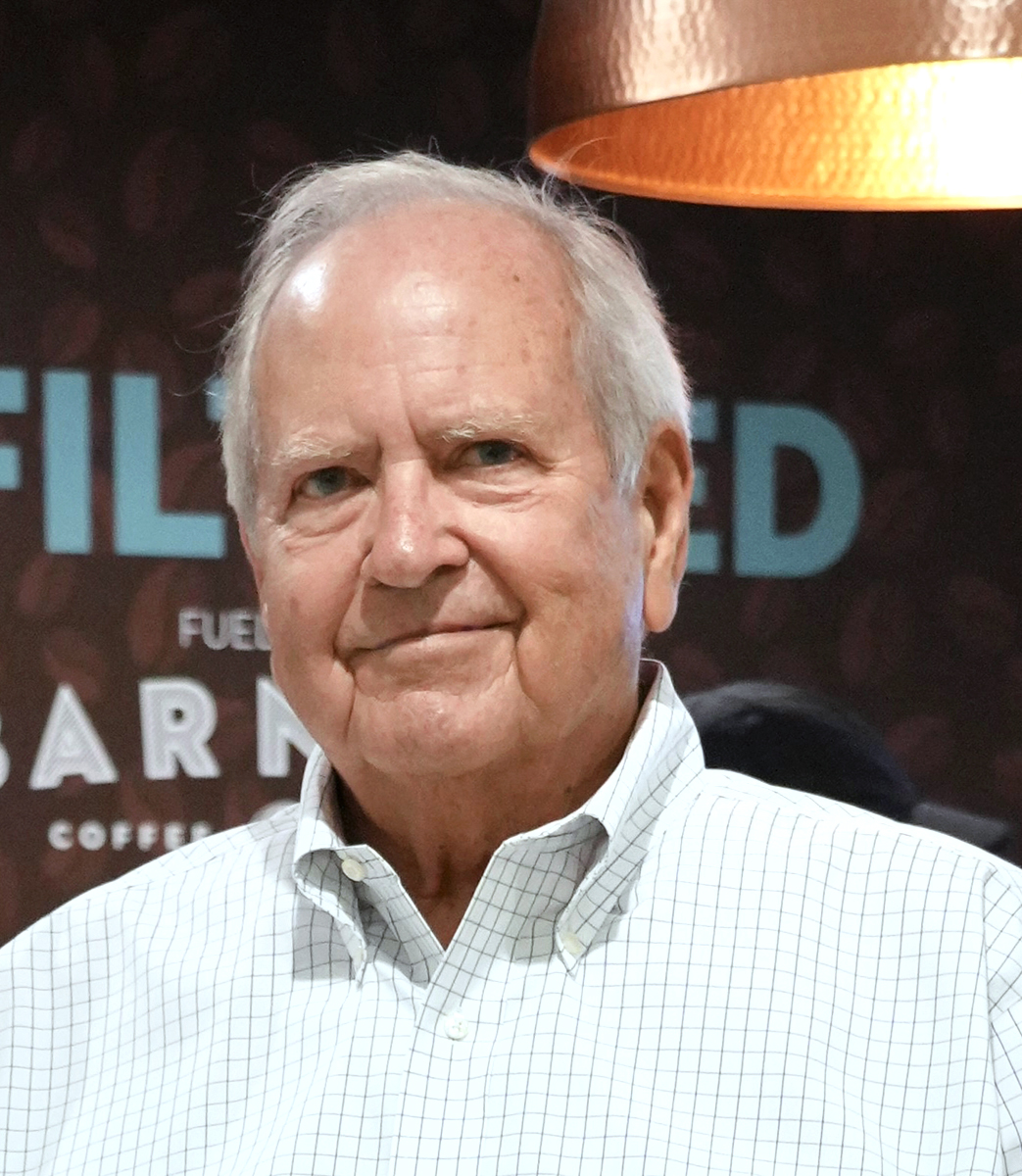 "I had just retired (from Waste Pro) and Jim asked me to do an analysis of Barnie's for him," Pecora told the32789. He concluded that, despite the quality of the product and "thousands of very loyal customers," there was a need for improvements that included filling leadership gaps and hiring a CEO. "He said he had someone in mind and if you know Jim Pugh, he is – in a very low-key way – very persuasive. So, here I am."
Here, Pecora discusses the decisions behind the after-hours additions, and how a 43-year-old company can keep longtime customers happy while appealing to a new generation.
What inspired the extended hours and special menu? Extending the weekend hours was inspired by customer interest, particularly in the courtyard space during the cooler fall/winter months. We tried to keep everything tapas-style with a curated selection of wine and beer. It is a small bites menu with a European vibe that our beautiful courtyard already offers. Businesswise, this is a more productive use of our property on Park Avenue, and our Barnie's Café team members were all in favor of the additional hours.
What are some new additions that someone who has not recently visited Barnie's Park Avenue Café might find? Earlier this year, we closed for about a month for an extensive renovation to our unique space. This year, we added a brunch menu with items like the Park Avenue Omelet.
Is the door open to add more Barnie's café locations? I like to say we are in the business of selling quality coffee, not franchises. Barnie's created about 125 locations that eventually were sold. Today, we have one Barnie's flagship café on Park Avenue as well as licensed cafés at UCF, Terminal C at the Orlando International Airport, Stetson University, Rollins College, and the Orlando Science Center. But these are licensed Barnie's branded cafés; not operated by us but fueled by our coffee and tea products.
How do you attract a new generation of customers while keeping the longtime clientele happy? Barnie's Café on Park Avenue is only one channel of our entire business, but from time to time we need to create a reminder of why to buy Barnie's and where to find us. The fact that we are a local Central Florida brand has an appeal to the younger demographic. It also helps that we have a very photographable Park Avenue café not far from Rollins College. We also recently opened a new café at the John Hitt Library at the University of Central Florida main campus. It is reasonable to assume that if we appeal to students, they may very well stick with our brand over the years. Co-creativity with our loyal customers is what continues to keep us relevant. By remaining authentic and true to who we are, we hope to have many more years of success.
For more information on Barnie's Coffee & Tea Co., café locations, and online ordering, visit barniescoffee.com.