Most people view dental appointments with more trepidation than anticipation, but Winter Park Smiles owner Dr. Jessica Williams is hoping to remedy anxiety from a decorative angle.
"A dentist office is typically something that people can be very fearful of," said Williams. "I think that by creating a really beautiful calming space, we can make the experience more enjoyable."
Williams graduated from Bishop Moore High School and attended the University of Florida. She received her doctorate from the University of Pittsburgh School of Dental Medicine and worked in private practices in Orlando and Oviedo before acquiring Winter Park Smiles in 2017.
"The previous owner had the practice for almost 40 years," she said. "We've expanded really fast in the last six years and the lease is coming up, so the timing works to expand into a new space."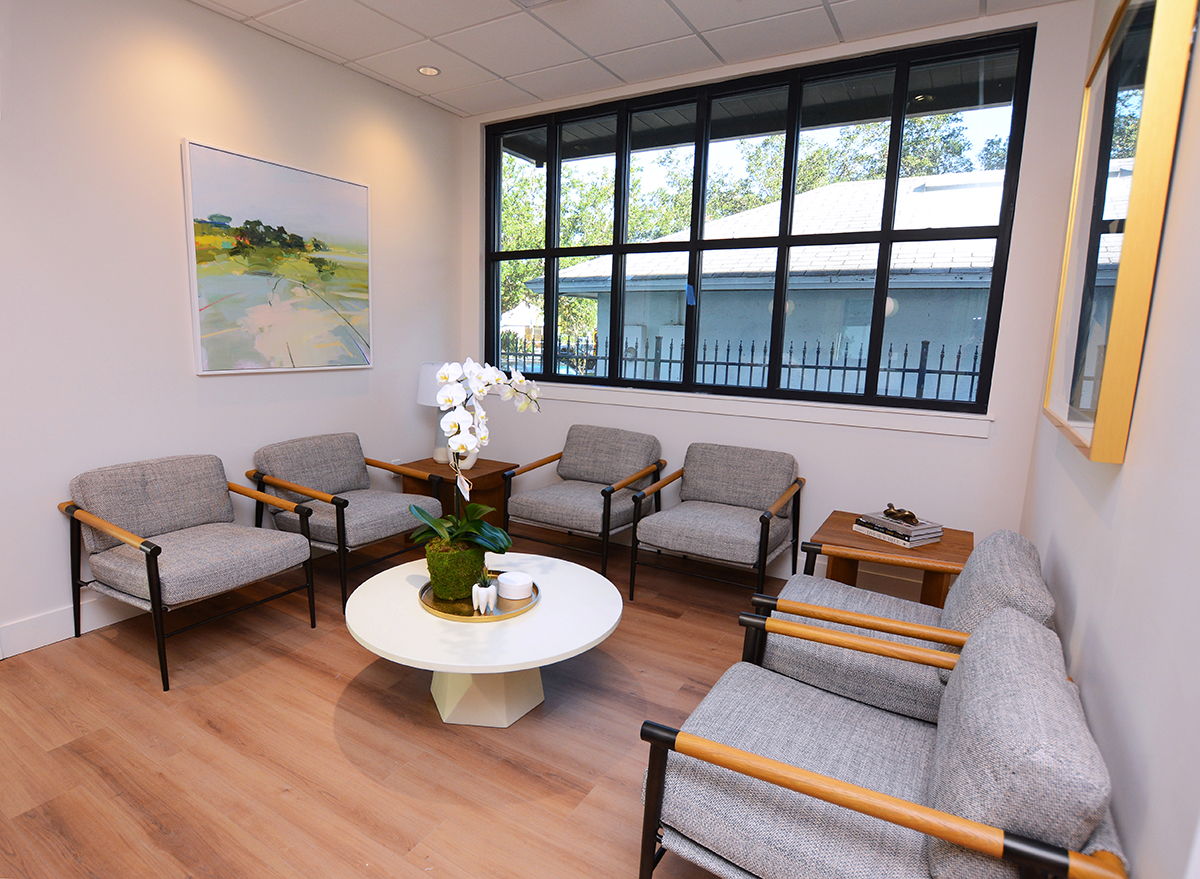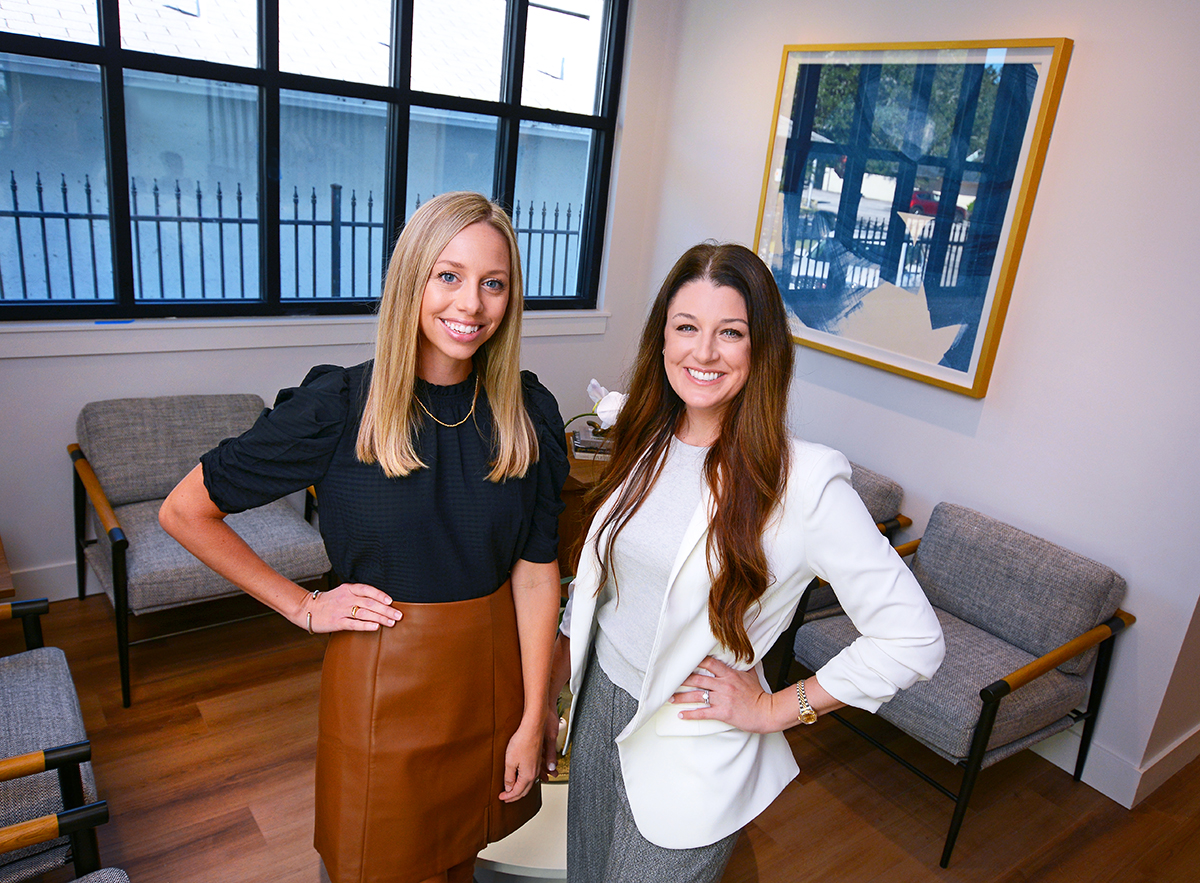 The newly constructed offices, at 2600 Temple Dr., Suite A, include a separate 2,000-square-foot tenant space that is available for lease. Williams collaborated on the Winter Park Smiles environments with help from local interior designer and longtime friend, Kelly Wilhite.
A licensed interior designer with experience in commercial and hospitality concepts, Wilhite's firm specializes in creating residential interiors. Williams wanted to incorporate that style to bring a welcoming and relaxing vibe into the office spaces.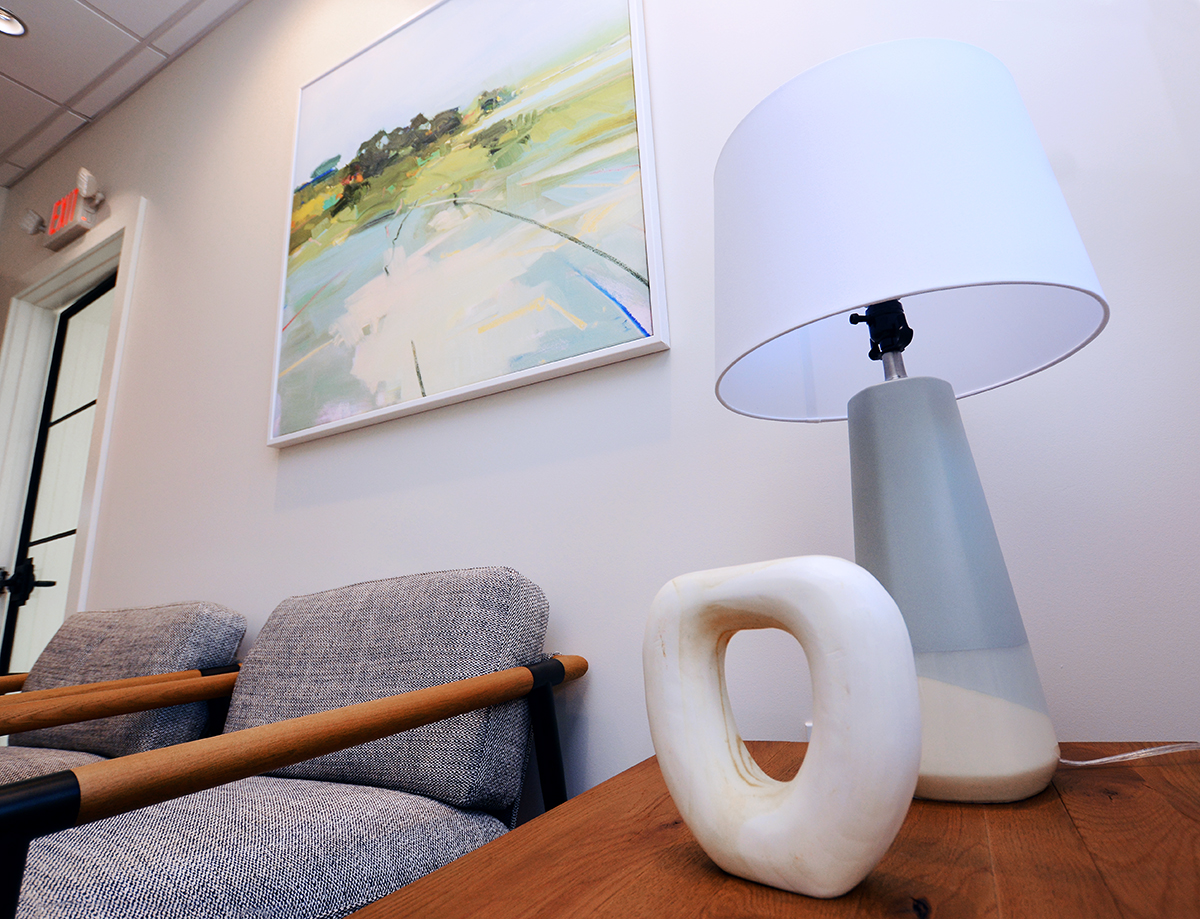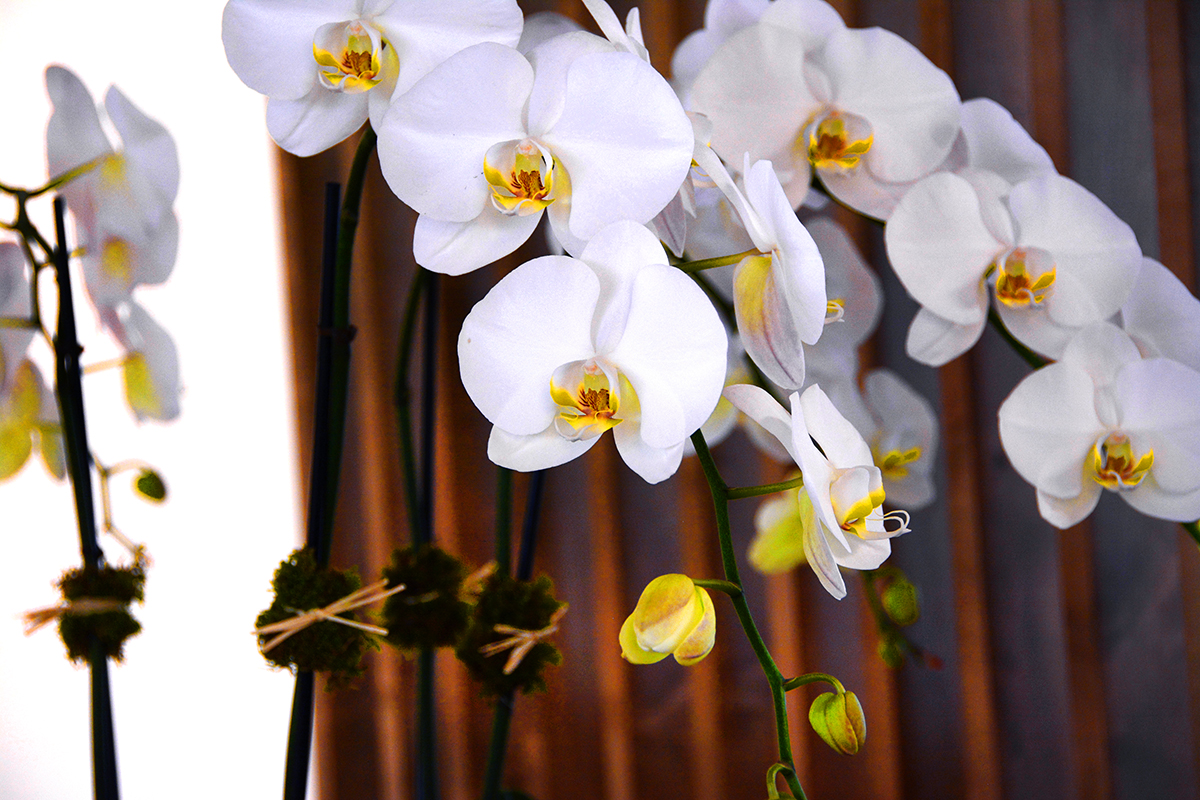 "Of course, we wanted things to be up to code and clean and sterile but with a warm, comforting look," said Wilhite. "The residential side focuses on things that make a space really inviting. That's important, especially in a health care environment, where you really want patients to be comfortable and feel more at home."
Wilhite incorporated clean lines, wood tones and marble surfaces to add a sense of comfortability that juxtaposes the polished, hi-tech look of the dental equipment. Spaces also benefit from an abundance of natural light as the building was constructed with more windows than the previous office. And artistic touches like paintings and chandeliers in the reception area add some creative eye candy.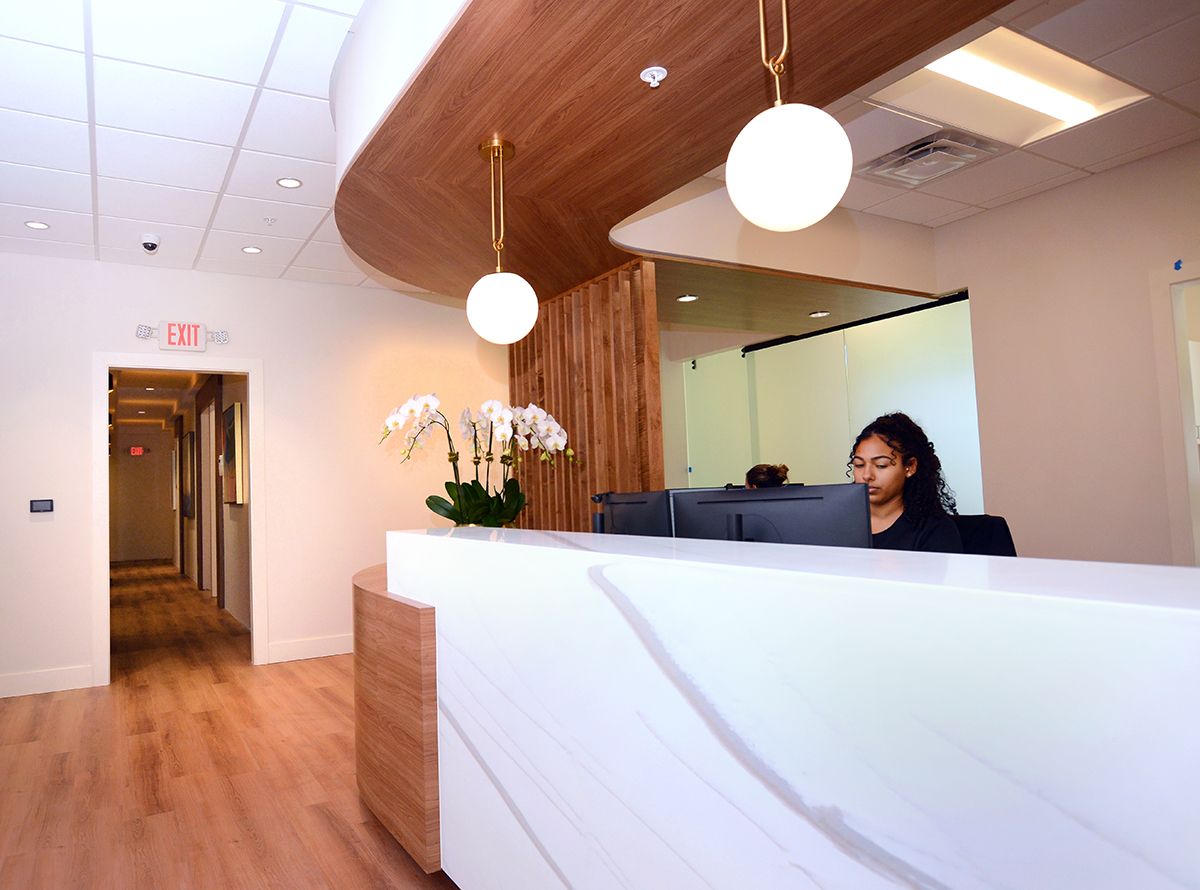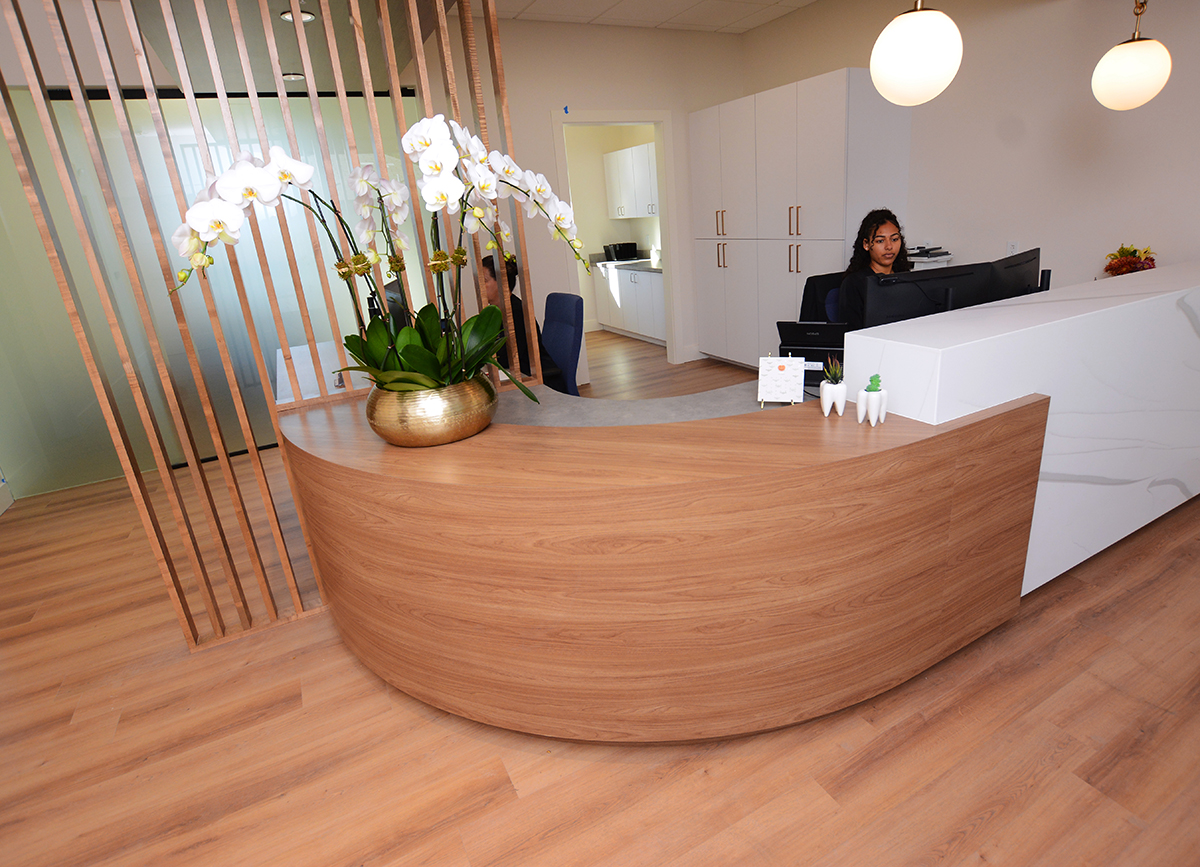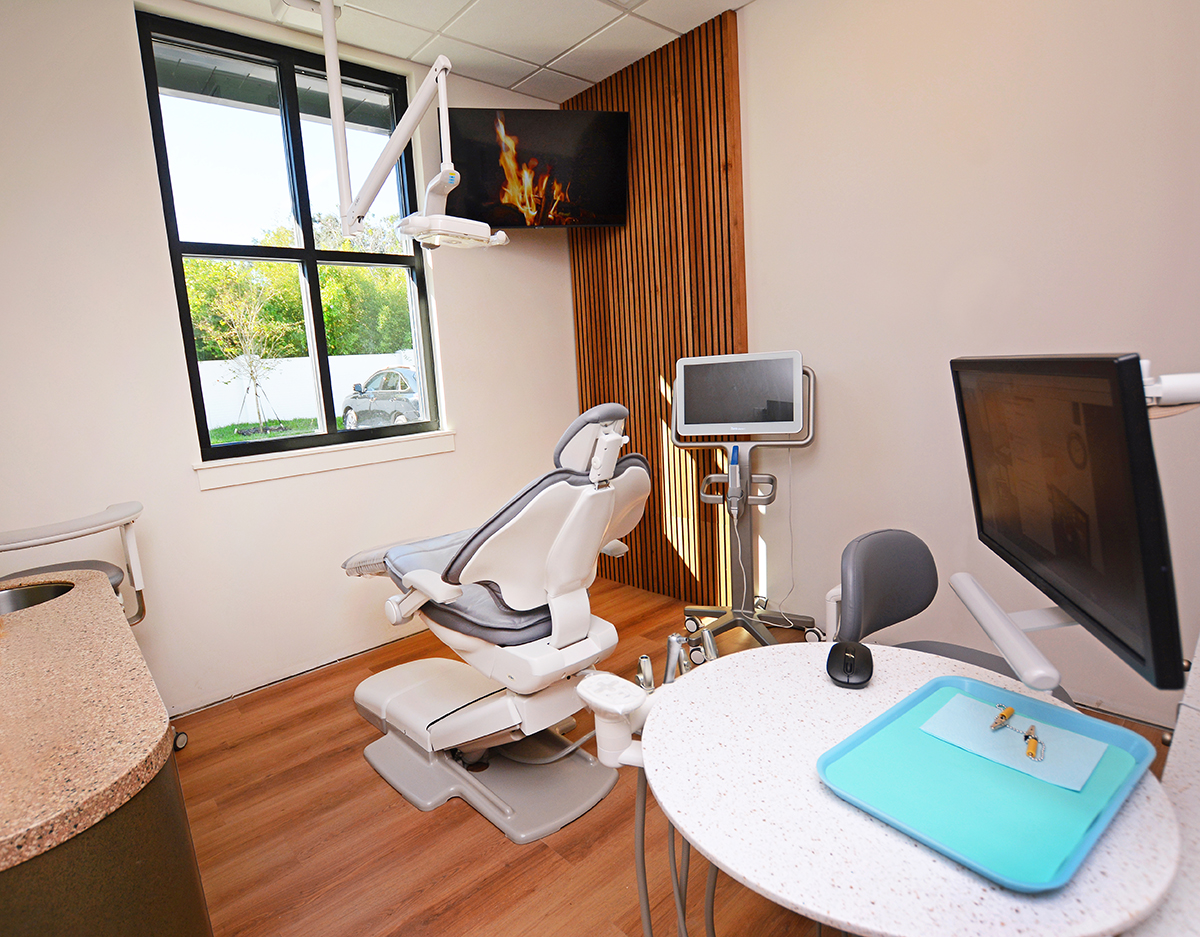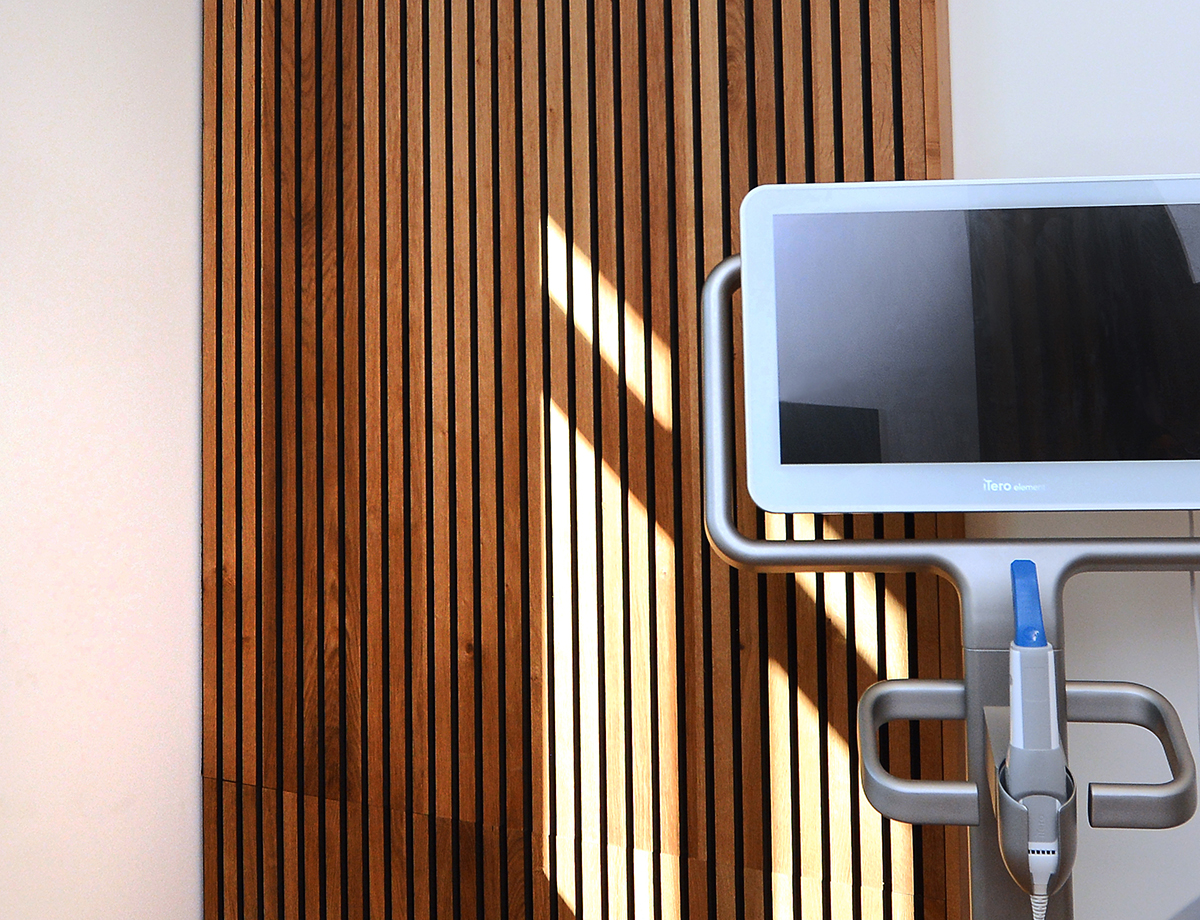 The office has an open floor plan that incorporates functional design elements that also add privacy. Slatted wall panels with acoustical backing separate patient spaces, and luxury vinyl plank flooring provides the look of wood with commercial-grade durability and easy cleaning.
Williams' and Wilhite's opus was unveiled when Winter Park Smiles officially opened on October 10 to several positive reviews. But Williams admits the interiors may feel a little more like home for her than her patients.
"The office is eerily similar to how my house is as far as the color scheme," she said. "But it's really about using that blend of artistry and design, together with the science of dentistry, to change the way people feel about going to the dentist."
Winter Park Smiles is open Monday through Thursday from 7 a.m. to 3 p.m. and Fridays by appointment. For more information, services and appointments, visit winterparksmiles.com.