Edwin Jablonskas and Katherine Urbyte are introducing Park Avenue to a unique café concept with a distinctly European flavor. AJ Chocolate House opened on Aug. 3rd at 552 S. Park Ave. as the first U.S. location for the 21-year-old company.
"We offer a very high level of quality," Jablonskas told the32789. "People can come and enjoy fine wine, Italian coffee and Belgian chocolate in a luxurious lounge; really, nobody has what we have here."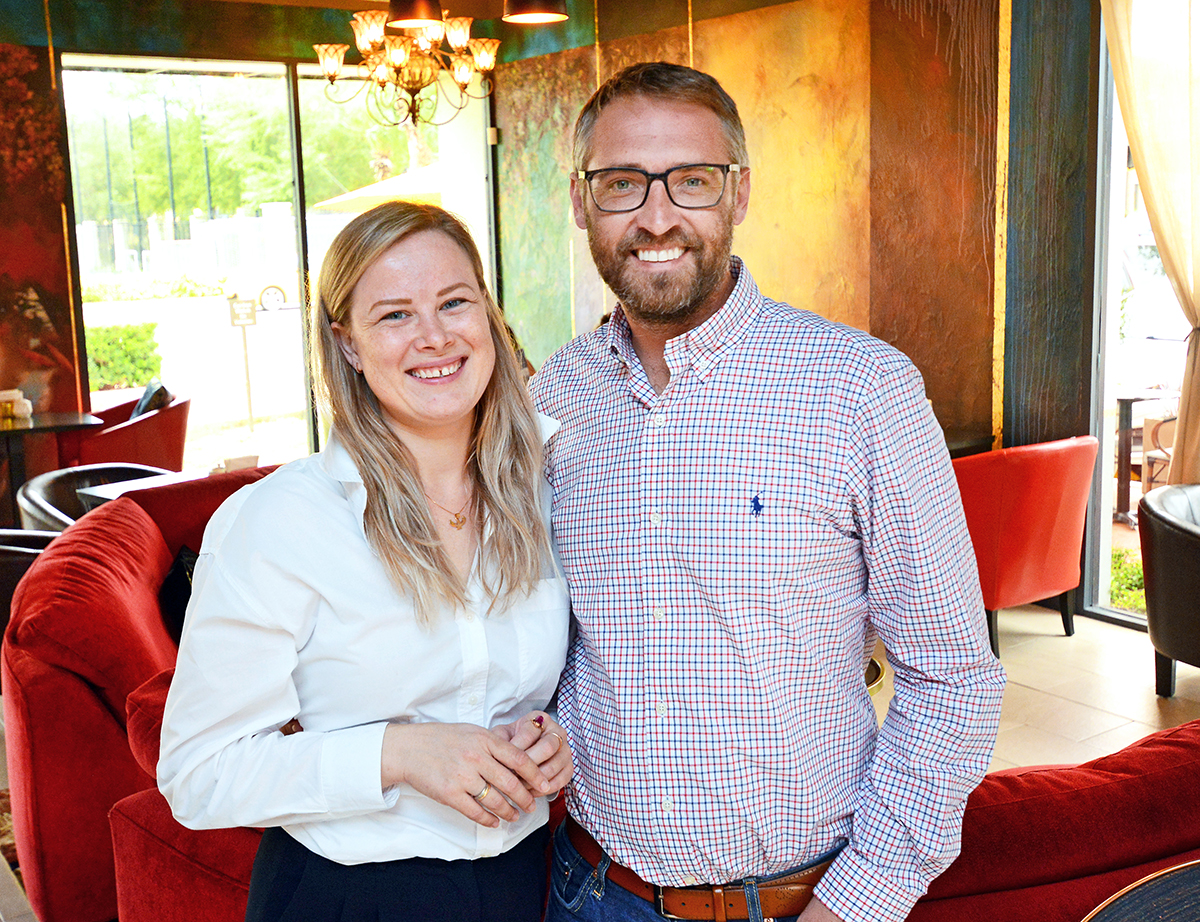 Jablonskas helped his father, Algimantas, open the first AJ Chocolate House in their hometown of Vilnius, Lithuania in 2002. They began crafting their chocolates in the basement of the family home and eventually expanded to Latvia and Norway. The brand currently includes more than 20 European locations but when the time came to expand to the U.S., only one location came to mind.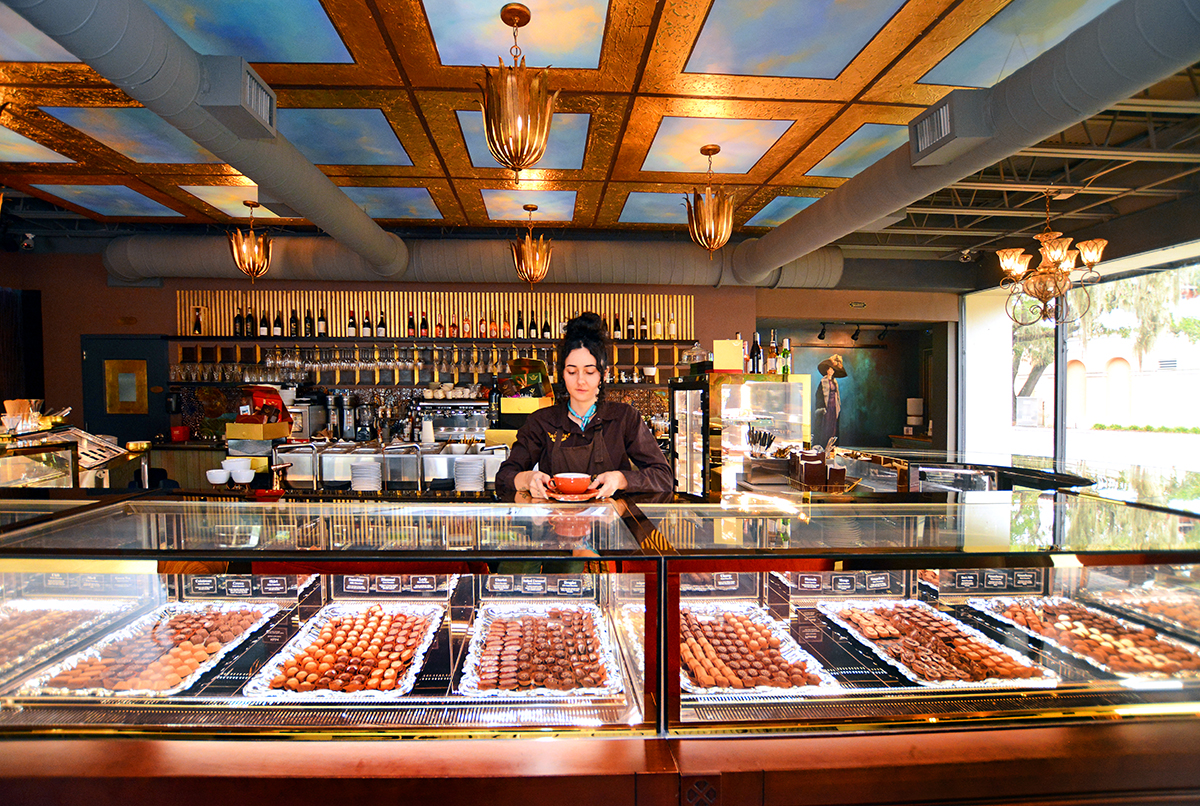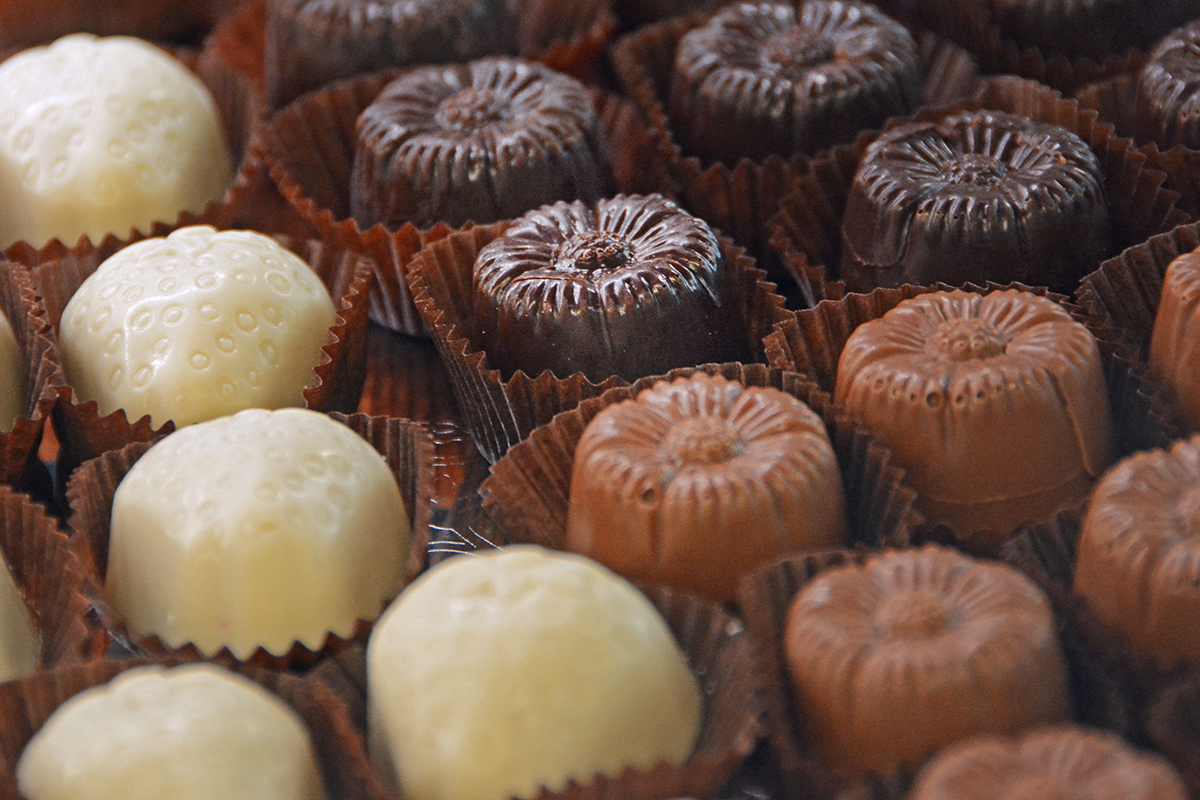 "We wanted to be in Winter Park right away, and we wanted to be on Park Avenue," said Urbyte.
She met Edwin while working at an AJ Chocolate House in Lithuania. They married, moved to Central Florida in 2011, and started a transportation business. But their ties to the family business remained strong as they came to appreciate what Winter Park had to offer.
"There is walkability and a European ambiance," Urbyte said of Park Avenue. "The concept of a chocolate café is fairly common in Europe, and something we wanted to bring here – a place where you sit down and enjoy elegant seating and space to relax."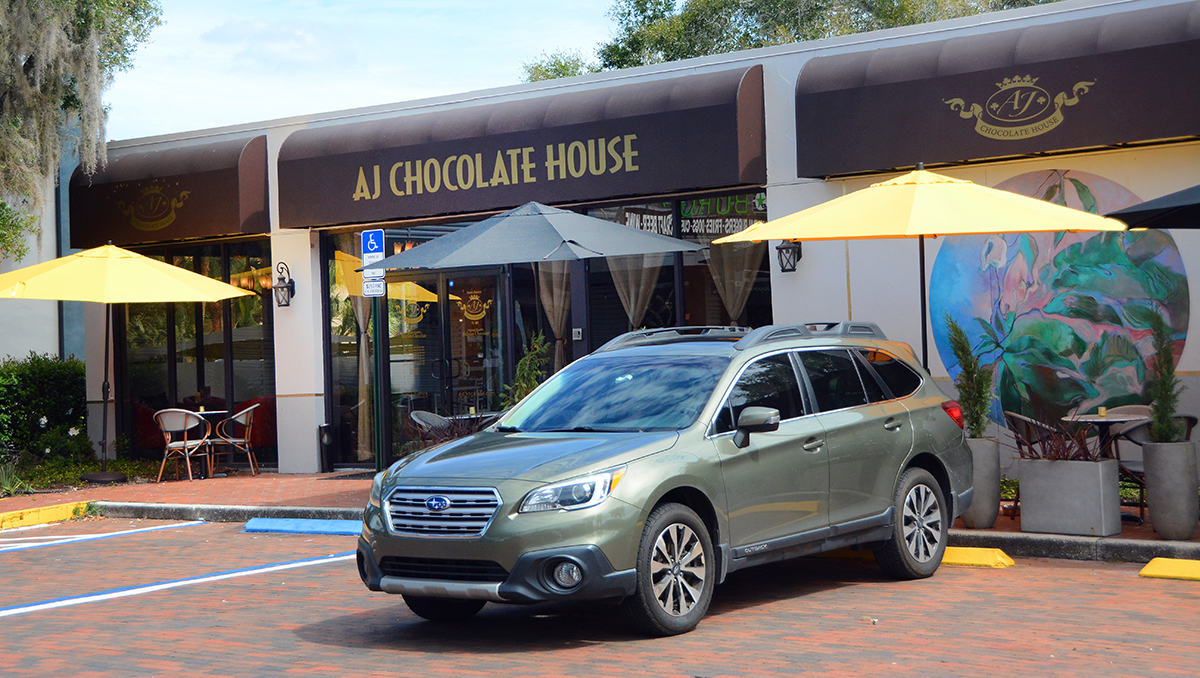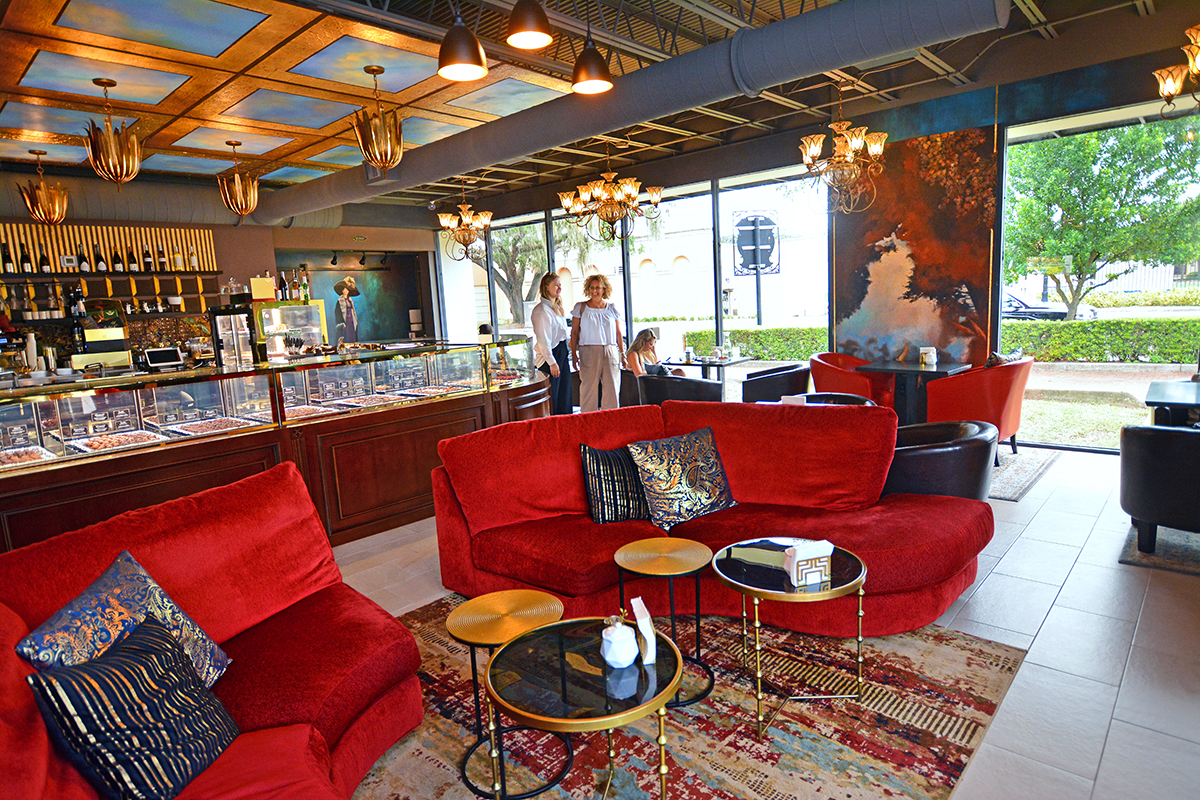 After selling their share of the transportation business, the couple set out to secure a location. "It took about a year from the time we decided to open in the states," said Urbyte. The former Frappestar Coffee shop, by the intersection of East Fairbanks and South Park avenues, was perfect for its proximity to neighborhoods, businesses, and Rollins College.
The interior is inspired by the company's overseas locations and executed by the same artists who created them. Faux finishes, ornate murals and decorative accents help to frame the artistry of more than 150 varieties of Belgian couverture chocolate, imported from the family chocolatier in Lithuania. The menu also features imported cakes and Italian coffee, and house-made chocolate mousse, chocolate fondue, Brussels waffles and small-batch ice cream.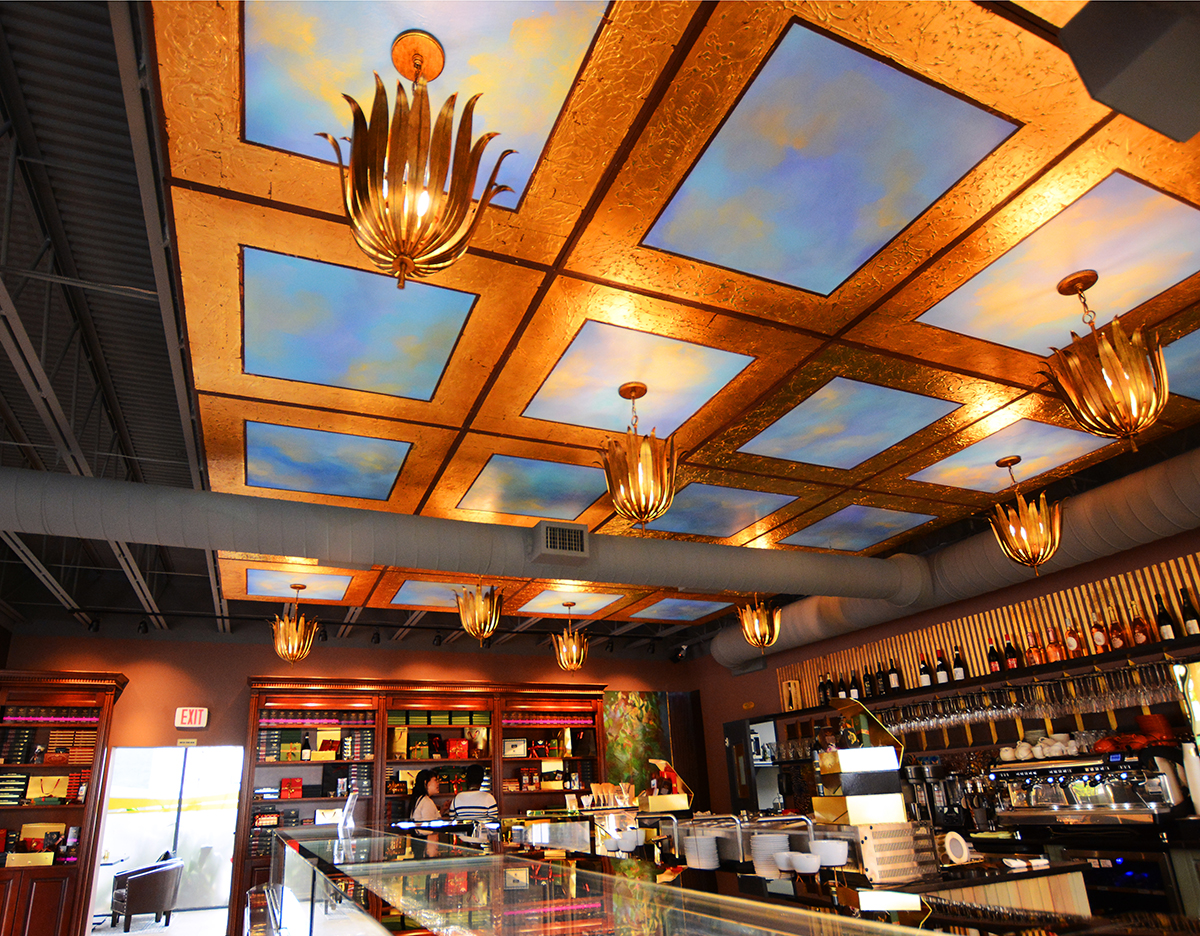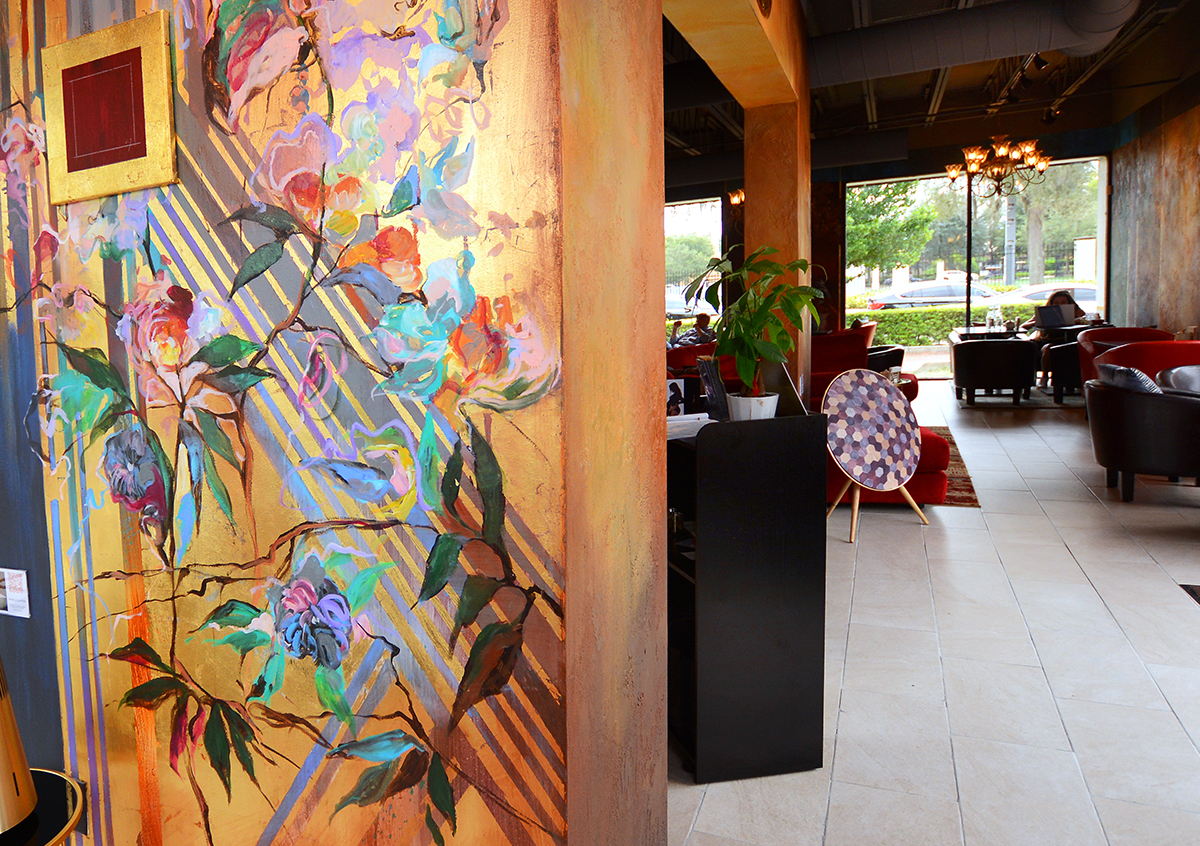 "We didn't really do a grand opening," said Urbyte. "We had a few days of soft opening to concentrate on creating the best guest experience rather than making a party."
But there's still time for parties with monthly chocolate and wine tasting events, and a Great Gatsby-themed event happening on Halloween night. Special hours are also being considered for Christmas Day. "We think that we might want to be open, even with short hours," said Urbyte. "It would be extremely festive; we would have fun with it."
For now, Urbyte and Jablonskas are enjoying their new location, getting to know the neighbors, and introducing everything that AJ Chocolate House has to offer.
"And we've got a location where we have parking," Jablonskas added. "That's more valuable than gold."
AJ Chocolate House is located at 552 S. Park Ave. Hours are 8 a.m.-9 p.m. Sunday-Wednesday, and 8 a.m.-11 p.m. Thursday-Saturday. For online ordering, event schedules and reservations, go to ajchocolate.com or call 407-773-3491.