As an associate professor with Rollins College Department of Biology, Brendaliz Santiago-Narvaez is working to inspire students and foster success in new members of the scientific community. For her, the role and the responsibility are as vital as her research.
Santiago-Narvaez developed a passion for science during her childhood in Puerto Rico. A natural curiosity fueled her interest, but she credits mentors for inspiring her dedication to STEM (science, technology, engineering, mathematics) and sustaining her belief in herself. "I didn't get to learn about any Hispanics in STEM while growing up," she told the32789. "There were hardly any minorities represented in my textbooks."
In 2001, she began her journey as the first college student in her immediate family. Her first mentor was an older cousin who helped her navigate the college experience. "She attended the same college and was in the same major. I relied on her advice to navigate this part of my education, she was a big inspiration to me while I was an undergraduate."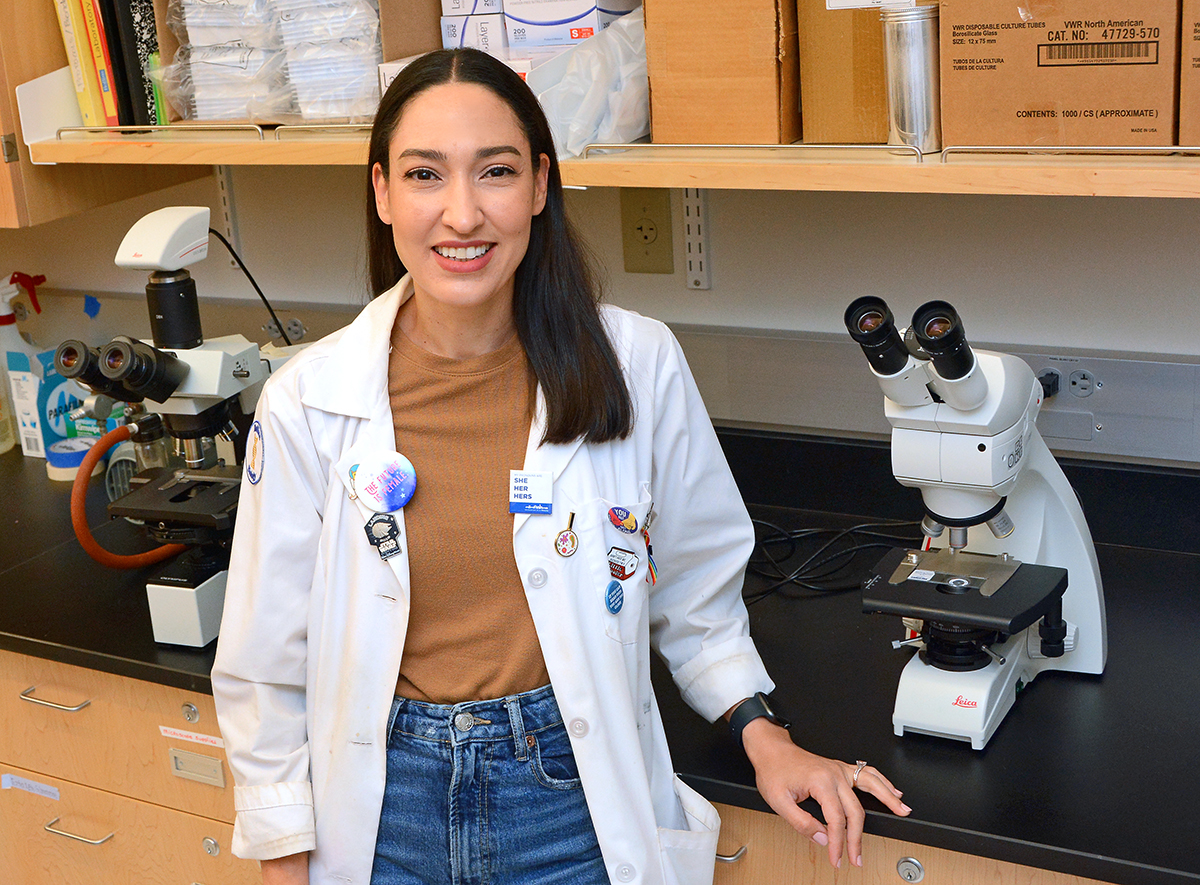 Santiago-Narvaez pursued a biology degree at the University of Puerto Rico where she was inspired by several professors including Sandra Maldonado Ramírez, a professor of mycology who encouraged her to seek research opportunities outside Puerto Rico. Santiago-Narvaez joined the Summer Scholars Program at the University of Rochester School of Medicine and Dentistry where her talent was recognized by the staff. She attended the Post-Baccalaureate Research Education Program at the University of Rochester at the suggestion of the program director. The experience she gained would eventually lead to her doctorate in microbiology.
Upon earning her degree, Santiago-Narvaez continued as a postdoctoral researcher and a student mentor before starting a new chapter as an assistant professor at Rollins in 2017. She currently teaches several courses including general biology and specialized microbiology, and leads a research lab focusing on antimicrobial compounds for applications in dentistry.
Santiago-Narvaez has advocated for more inclusivity in STEM-related education, and contributed an Op-Ed column for the Orlando Sentinel. She is also part of Rollins' Inclusive Excellence in STEM program; a six-year effort to improve the retention of STEM students from historically underrepresented groups by fostering mentorship and collaboration in chemistry, biology, and physics. Her contributions range from upgrading Rollins' STEM social media presence to creating a "STEM Hub" within the Bush Science Center where students can study and receive tutoring in a collaborative environment. "From students to faculty and public outreach, we hope to create a supportive community for our students," she said.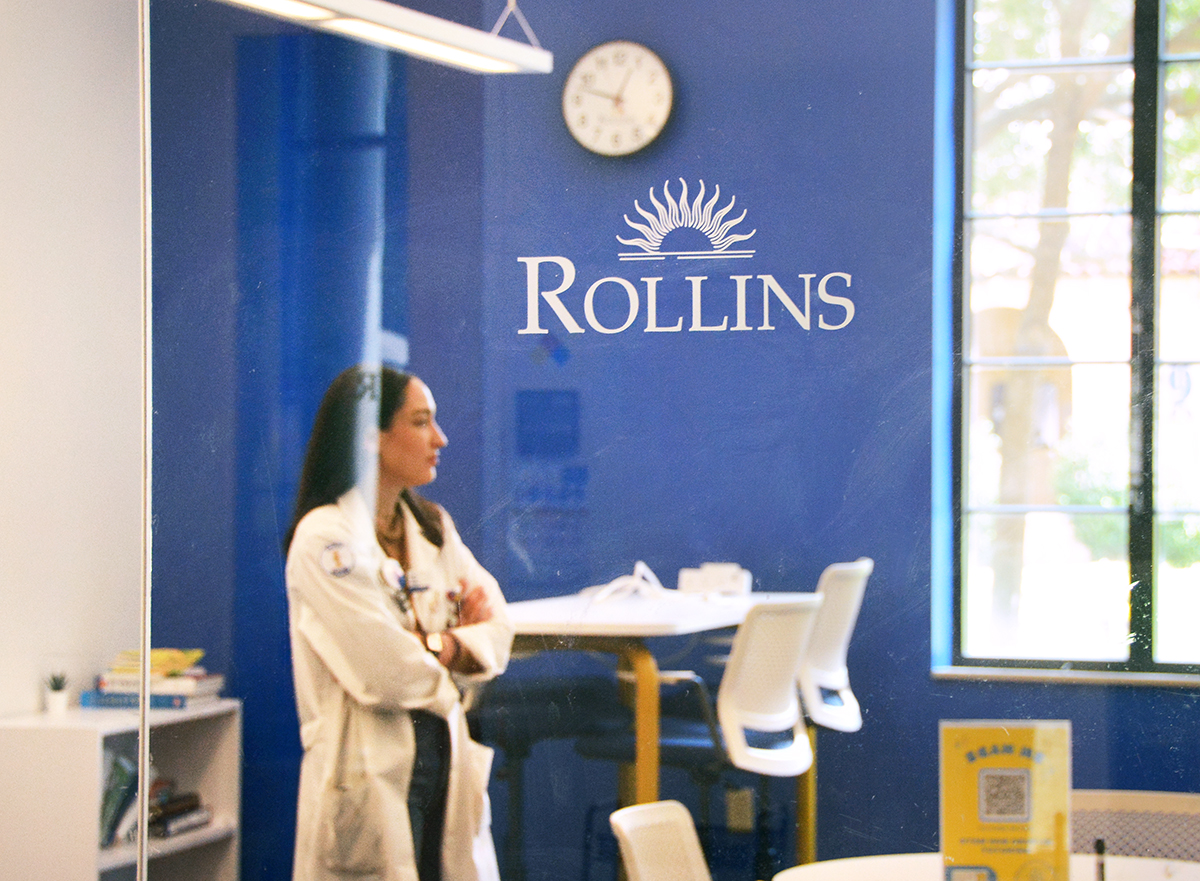 As the achievements and influences of Hispanic Americans are commemorated during National Hispanic Heritage Month, Santiago-Narvaez spoke with the32789 about the mentorship she received, and the assistance she is now providing.
What first sparked your interest in science? I was naturally curious as a child, and my dad would always have random yet interesting facts to share about the natural world. When I was seven, we received a National Geographic magazine that featured extremophilic bacteria. That was the moment I became extremely interested in microorganisms and science in general.
Was the absence of Hispanics in STEM-related fields daunting for you in the beginning? It was. Once I got to college, that changed as I had professors who, like me, were Puerto Rican. I could see myself in their shoes and that representation in the classroom was empowering. It really changed my outlook on what I could do with my career.
How did your mentors inspire you? They inspired me by instilling in me a sense of pride in my work as a Latina in STEM. It was ok to be different regarding my background because the science – which is universal – and my work ethic would speak for itself. They also served as inspirations by simply having professional roles that were predominantly lacking in diversity. Many were women in science, which to me was the greatest example of what I wanted to be. If they could do it, so could I.
Now that you find yourself in the role of a mentor, how do you approach the responsibility? I approach it with honesty, care, and high standards. I know it is a huge responsibility to be a mentor as others were to me. First, I like to be transparent when it comes to my journey. I know it is important for students to know that success has not come without struggles. Second, I create a supportive environment where my students feel safety even in failure. I approach their training with the expectation to continuously improve without discouraging their passion for science.
What is the best advice you have been given? Don't seek perfection, seek excellence. It is impossible to grow and improve without failing. Perfection is not synonymous with having success. Many great scientific discoveries are the result of a "failure." To seek excellence means you have taken your experiences and learned from them, and that you have done your best. That to me is better than being perfect.
What professional achievement are you most proud of? Completing my Ph. D. and now being a tenured faculty member in the Rollins Biology Department. I am a first-generation college graduate and completing a doctoral degree was a long and challenging process. Being tenured was certainly the goal for years. I'm proud of accomplishing this milestone while facing a pandemic and having my first child, all at the same time!
What personal achievement are you most proud of? I'm most proud of my daughter, she has certainly changed my life for the better. I am so privileged to be her mom while also having this amazing career. I hope to inspire in her a sense of curiosity; to always ask questions.
If there was one thing you could change about your journey, what would it be? I wish I would have believed in myself more when I was younger. I come from a very humble background. Not having the resources to do so many things that could have helped me academically made it hard to envision my future. Due to my family's socioeconomic situation, it was hard to see the end of the tunnel, so to speak. Having a stronger sense of belief is something I encourage in my students today.