Home is where the heart is, but the two-story French provincial-style mansion at 2228 Azalea Place proves that home is also where the art is.
Built in 2008 and listed at $5.4 million by Compass Florida LLC, the 5-bed, 5 1/2-bath home offers 5,072 square feet of living space and features cathedral ceilings, a mosaic marble shower in the master bath and an inground pool in the back yard. It also blurs the line between living space and art gallery due in no small part to the owner, philanthropist Cathy Engelman.
"I'm not a trained decorator," she told the32789, "I was actually a biology major."
A retired health care professional and business owner, Engelman is focused on helping the community as a member of several organizations, including Orlando Museum of Art Council of 101, the UCF Foundation, Catholic Diocese of Orlando and Bishop Moore High School. But at home, she focuses on her longtime love of art.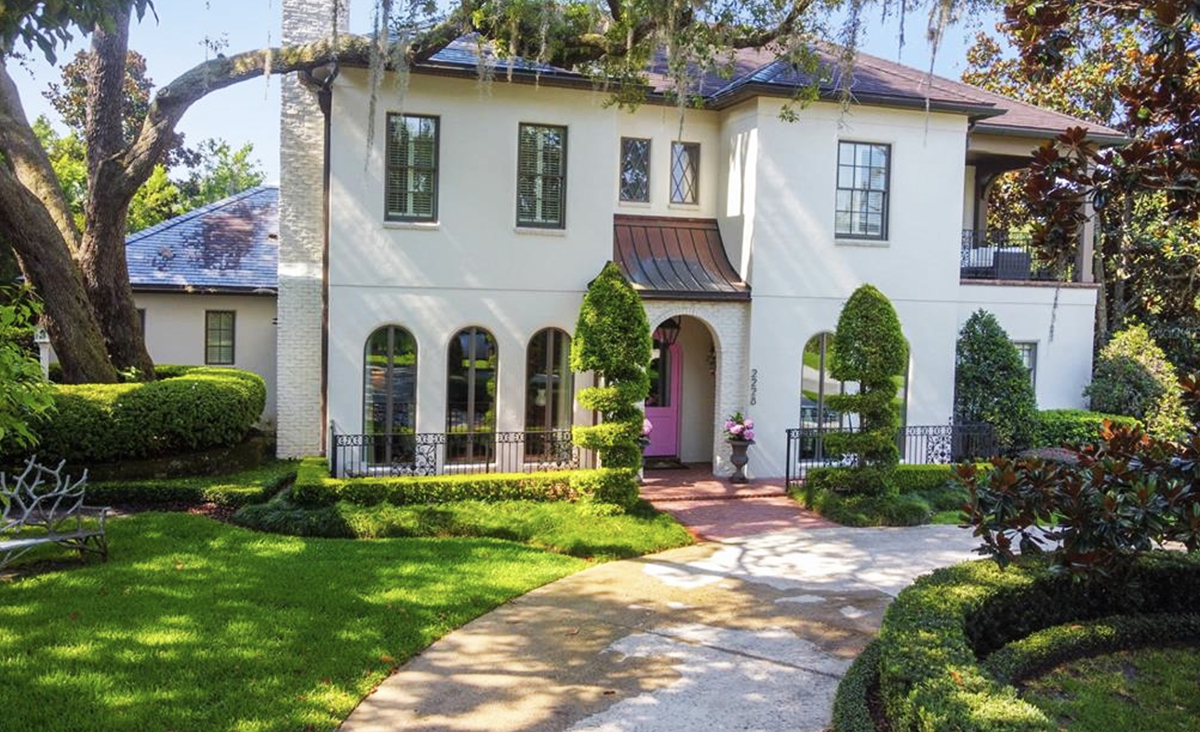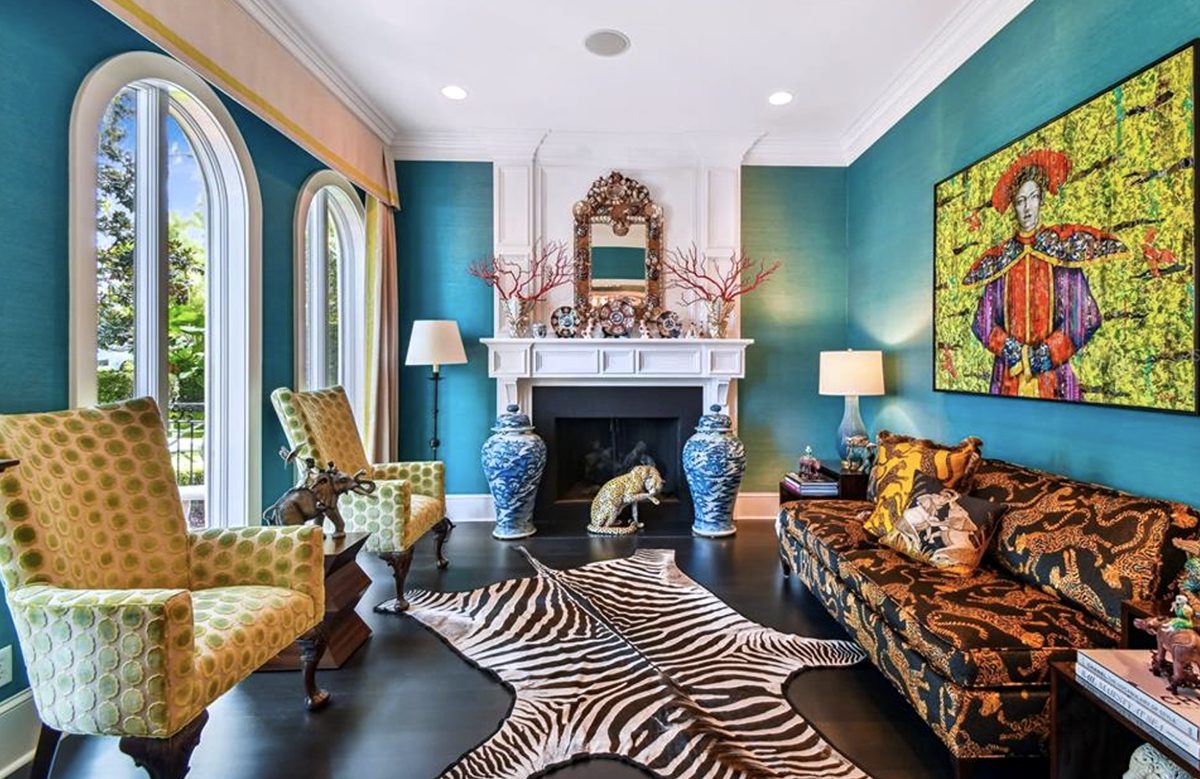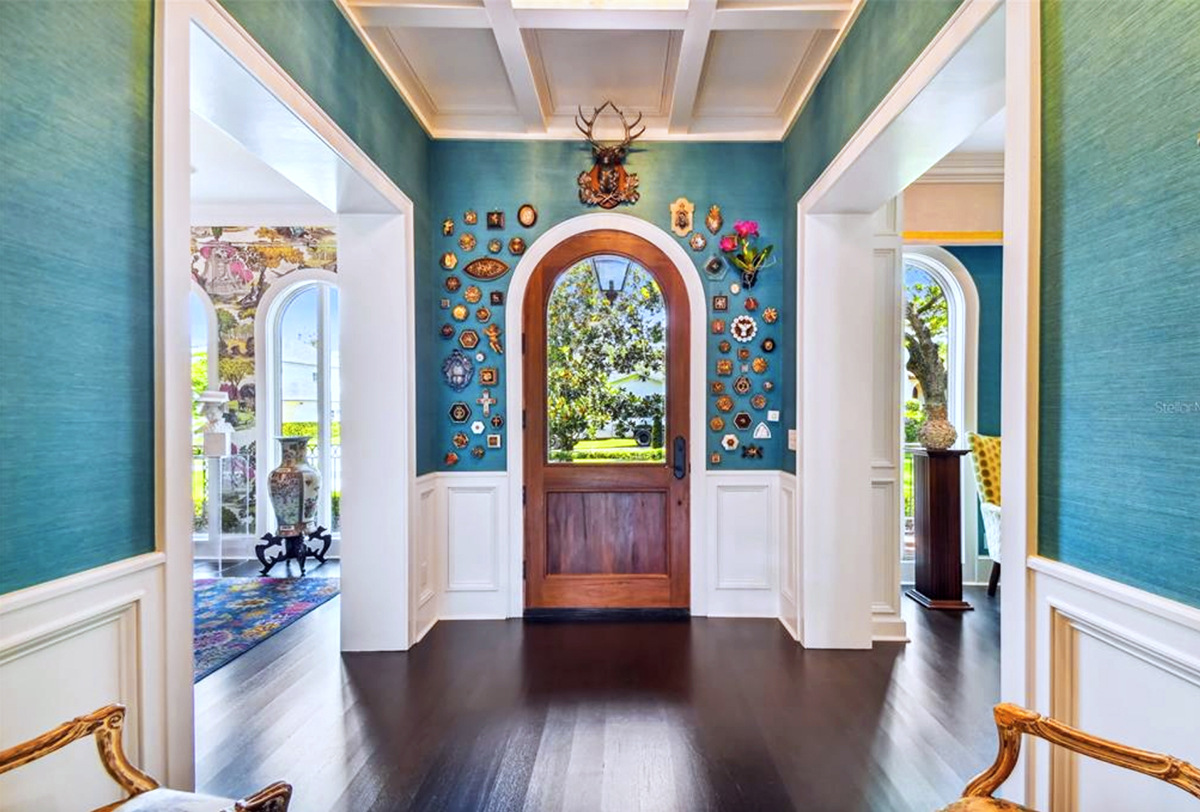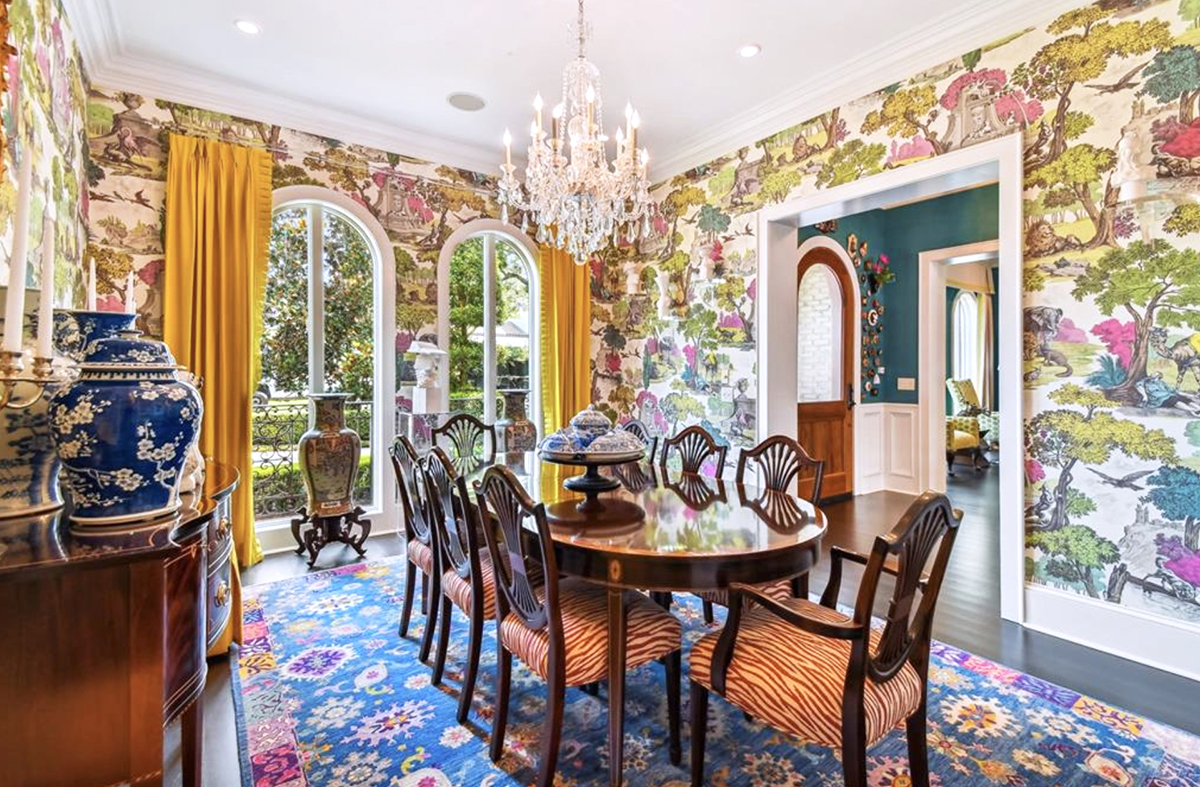 "I've been collecting art for about 25 years," she said. "I have a number of pieces at the home; I chose all the colors for the walls and all the decor."
Spaces are accented by bright colors, hand-painted wallpaper, antique furnishings and more than 20 pieces of Engelman's art collection. The home was also a featured location for Orlando Museum of Art's annual Mystery Home Tour fundraiser in 2022. After 11 years at the address, Engelman says she is building a new home in Winter Park and giving several of the art pieces to family members.
"It's a truly unique home," listing agent Quentin Green told the32789, adding that the Winter Park market remains stable thanks to an abundance of out-of-state interest.
According to the Orlando Regional Realtor Association, a total of 3,620 new listings hit the area market in August, compared to 3,413 in July. The median home price fell from $380,000 in July to $375,000 in August – down slightly from the median price of $377,750 in August of 2022.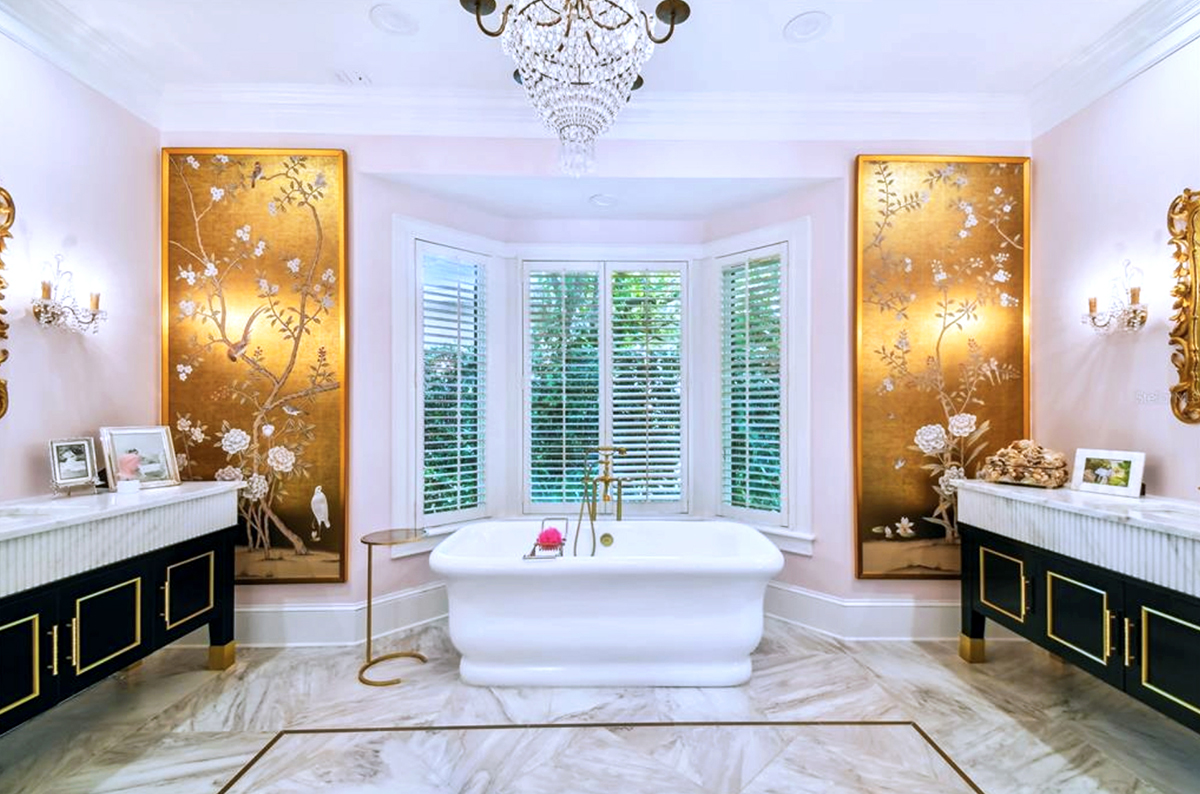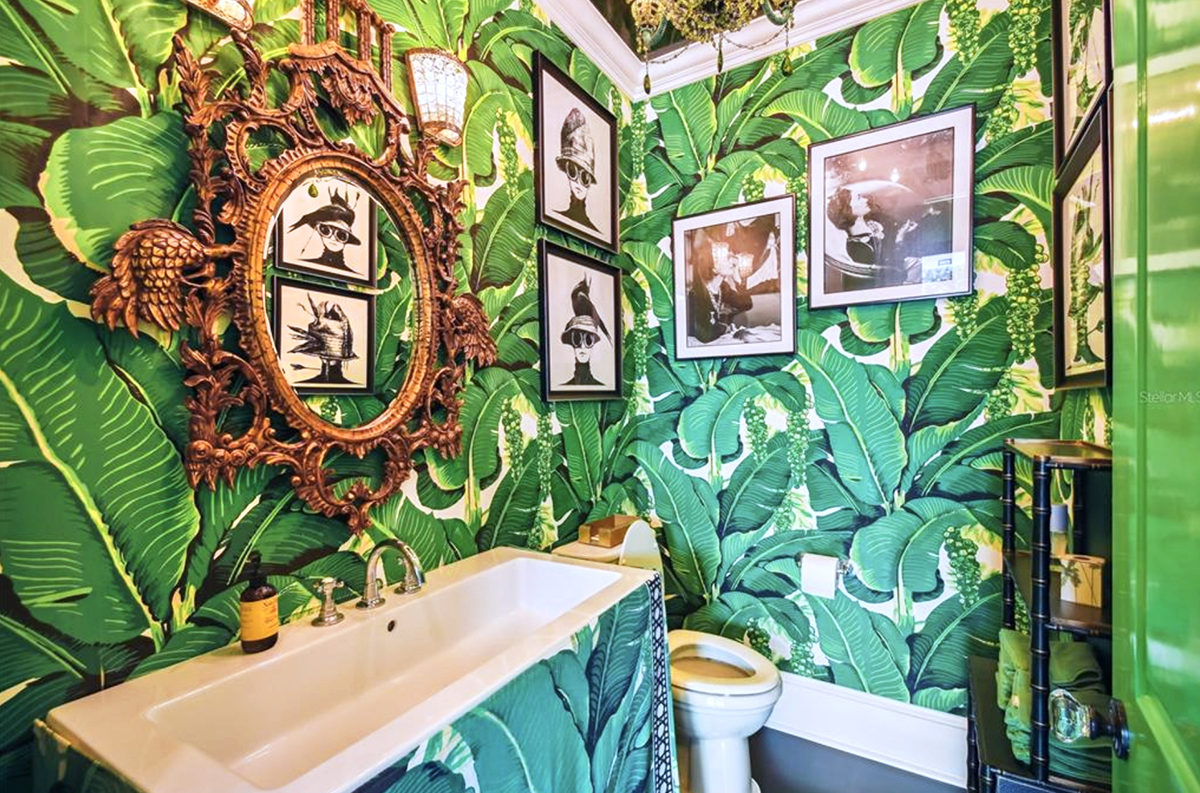 The Winter Park Chamber of Commerce Prosperity Scorecard lists the median single-family home price in the32789 area code at $420 per square foot while the average per square foot in the 32792 is $285. The Orange County average is listed at $234 per square foot. And while large estates are a different story, Green is confident about the future.
"I don't see things slowing down," he said of sales in the Winter Park market. "There are a number of cash buyers coming in and demand continues to improve, considering the amount of time it takes to build a home."
Click here for more information on the listing at 2228 Azalea Place.