Since launching in 2020, Winter Park-based Aleskovsky Architecture + Interiors, at 2250 Lee Rd #90, has developed home designs based more on aesthetics than trends. This sense of intention, paired with a comprehensive approach to design, has given them the reputation of being both artistic and detail-oriented.
"We use all of the technology at our disposal to integrate HVAC, electrical, plumbing, and engineering," said founder Nathan Aleskovsky, "which keeps everyone designing to the same budget." It takes longer to achieve this, and the firm's rates are a bit higher than some competitors, "but we're able to produce a far more comprehensive design and more thorough documentation as opposed to just being faster."
Aleskovsky earned his undergraduate degree from the University of Florida before studying at the School of Architecture at Syracuse University, where he developed an interest in the data-driven, business-oriented aspects of the industry. He endeavored to broaden his education at the university's Martin J. Whitman School of Management and pursued a second master's degree in entrepreneurship.
He found his way back to Florida by way of Youngstown, Ohio, earning his licensure and honing his skillset at a local architecture firm. "Because it was a smaller firm, I wasn't pigeon-holed, and got to be involved with – and in charge of – lots of projects early on."
Aleskovsky then led the expansion of a Palm Beach-based design-build contractor before striking out on his own in the spring of 2020.
It was at this time that Aleskovsky began working with Frank Davi, Jr., who leveraged his decades of advertising and branding experience to consult for the burgeoning firm while spearheading its business development efforts. After years of steady growth, Davi, Jr. joined the team full-time in January of 2023 as its first Director of Business Development.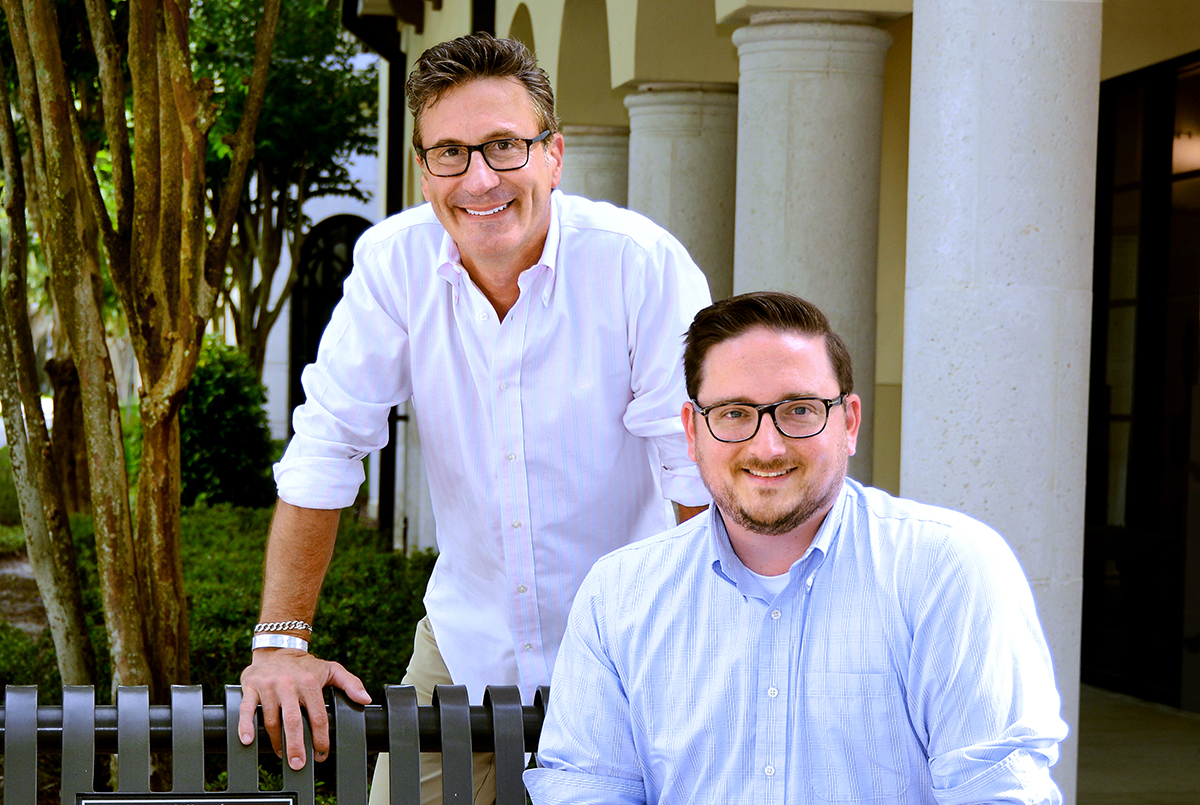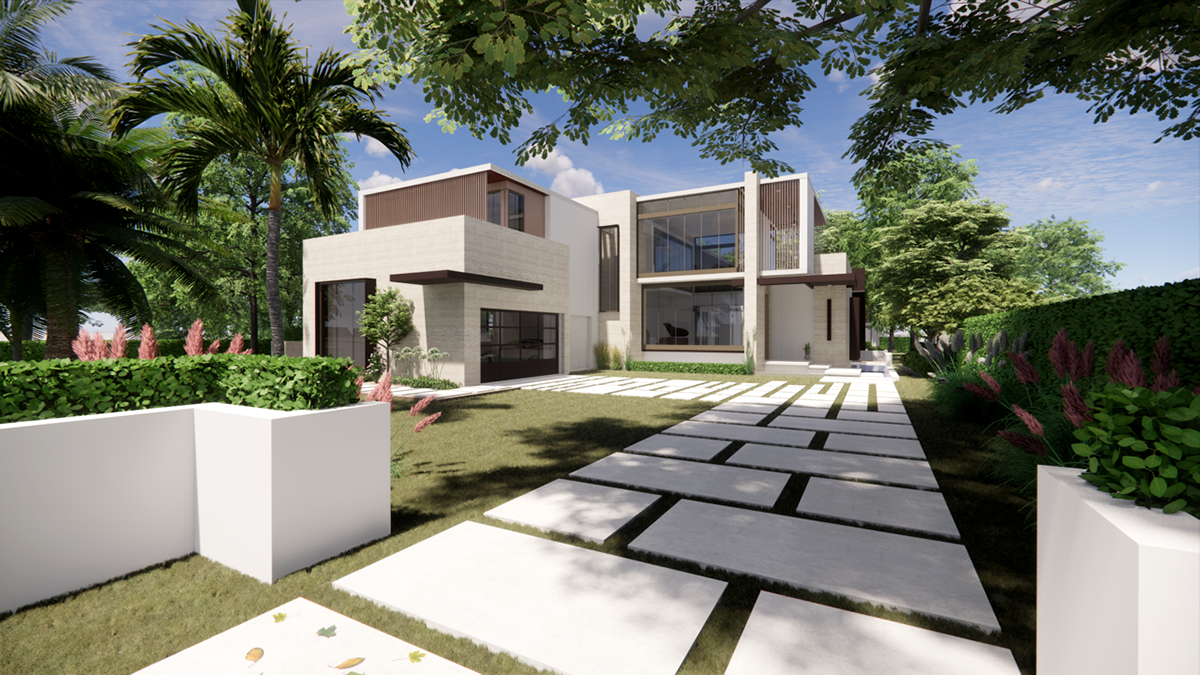 "Our motto is designing with purpose," said Davi, Jr. Of the professional partnership, he says, "We each do things that the other doesn't feel comfortable doing. I'm a little more gregarious – Nathan takes challenges and makes magic out of them."
The firm has also partnered with interior designers Kim Deddens and Ken Felix, in addition to architectural designer Evan Tatasciore, who joined the team to help keep up with increasing demand. "We may be a team of just five people, but if you look at our combined experience we've got well over a century between us," said Davi, Jr.
As the firm grows, Aleskovsky and Davi, Jr. maintain their devotion to Winter Park.
"Sure, we may have projects all over, but staying in Winter Park and remaining part of the community is a huge part of who we are," said Davi, Jr. This community integration has helped the business flourish with little spent on advertising. "All of our growth, 100% year over year, has been word of mouth."
For Aleskovsky, success has come with a range of design requests, and each project adheres to a common principle. "We achieve objective success according to client needs," he said. "For some, objective success is as simple as providing lighthearted fun. For others, it's creating serenity."
Two recent requests represent both ends of this spectrum.
A pair of clients was referred to Aleskovsky with an unconventional request for their dream home: aside from a stairway, they wanted a slide from the second floor down to the first. "We couldn't turn it down," said Davi.
As for serenity, the firm had its work cut out creating a peaceful environment for a Winter Park property that backs up to a busy road. The team painstakingly analyzed potential sound levels at different parts of the property, diagrammatically rearranging rooms to achieve this vision.
"For us, it's not about looking at what's been done and trying to find a new version of that," said Davi, Jr. "It's about letting the aesthetic of the home be formed from its original intent."
"Whatever the expectation may be, we want to beat it," said Aleskovsky. "We might not be the first company you call, but we'll be the last."