Winter Park History Museum is celebrating the personality and style of the local business community with "Retailing Our Story: 100 Years of Winter Park's Bistros, Boutiques and Businesses." The exhibit dovetails with the Winter Park Chamber of Commerce 100th Anniversary celebration and tells the stories of several iconic Park Avenue tenants, including a beloved ice cream shop that will join the show on Aug. 25.
Despite closing in 1989, East India Ice Cream Co. remains a local favorite and conversation starter for many museum guests. "East India is probably the most favorite store of people visiting the museum," Executive Director Christy Grieger told the32789. "They remember so much about it, it's definitely a highlight for them."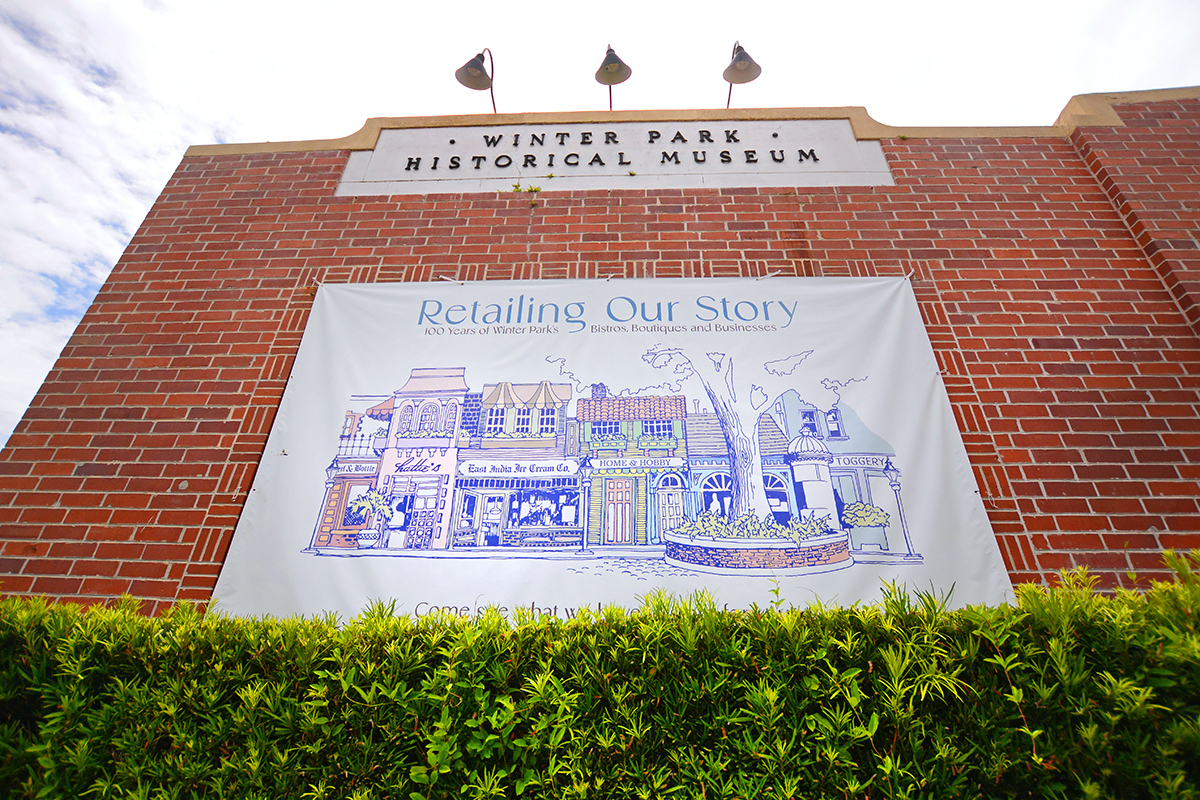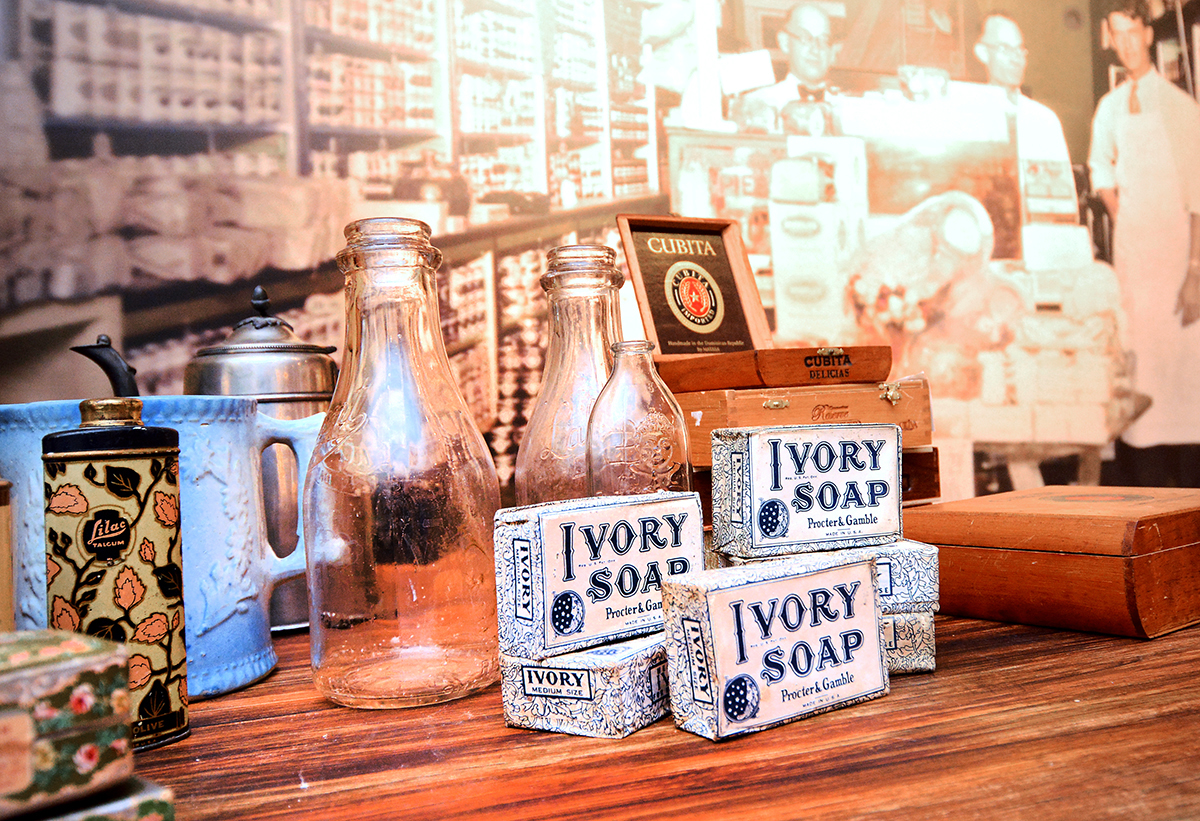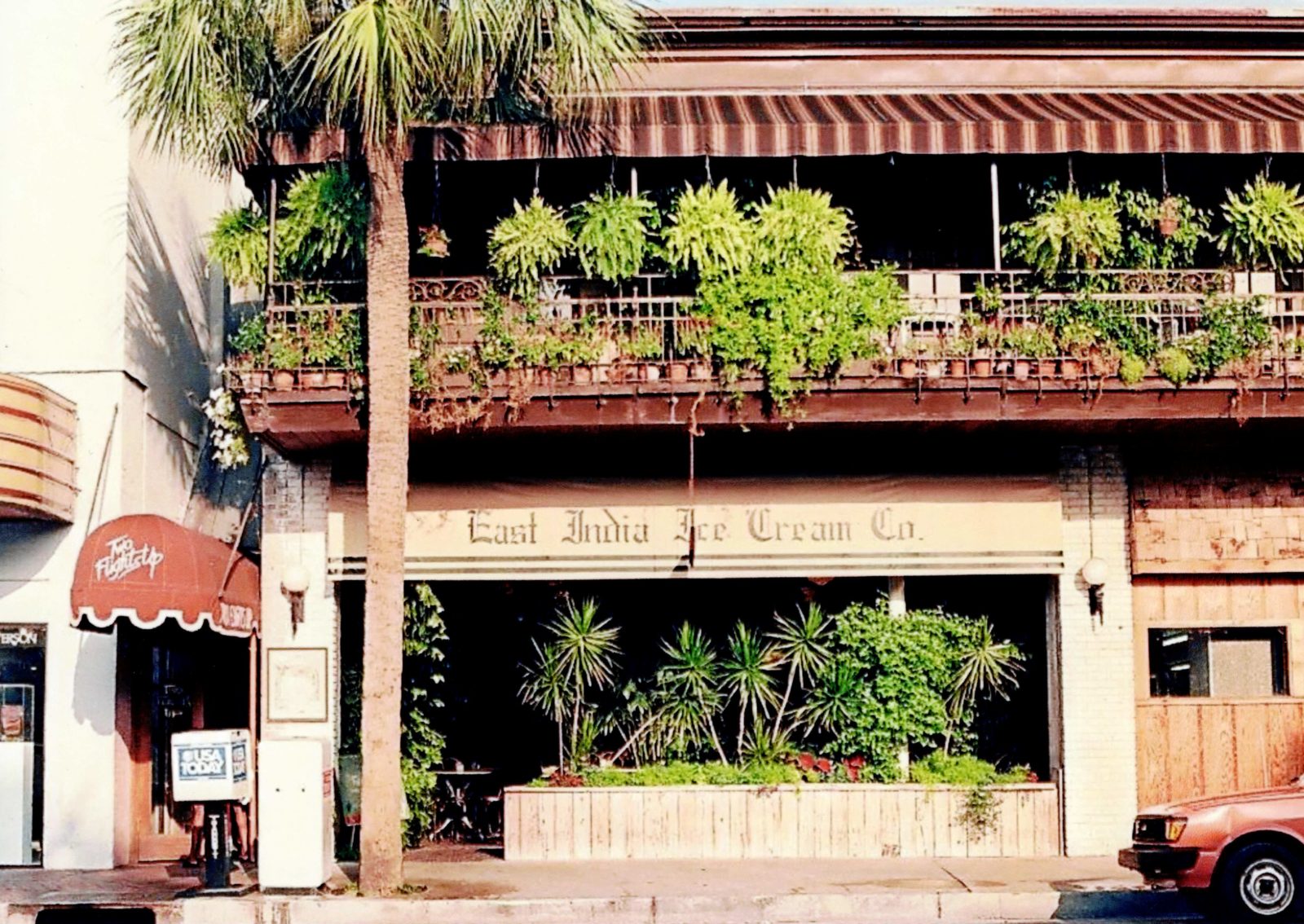 East India will join Brandywine's Deli and Sassafras Sweet Shoppe as the next locations to be featured in "Retailing Our Story," which has showcased three new venues each quarter since opening in January. The exhibits epitomize the museum motto of "Collect. Preserve. Exhibit." as responses to social media posts and word of mouth requests account for most of the artifacts on display.
According to Grieger, East India was among the most challenging locations to represent. "There are hardly any photos – people didn't really bring their cameras inside when they visited," she said. "But we were able to connect with people who had items; a former partner in the business provided a large menu and an interior photo."
Grieger and her staff also located photos of a child's birthday party at Sassafras Sweet Shoppe, and pictures taken during the last day of operations at Brandywine's Deli. "There are artifacts that people have stored away in their attics or closets," said Grieger. "We want them to think of us when they come across them."
Original photos are digitally scanned, and images are "cleaned" with adjustments to contrast and sharpness. Some well-preserved chairs and glasses from the Yum Yum Shoppe are currently on exhibit, and Millers Hardware lives on in a recreation of a display wall.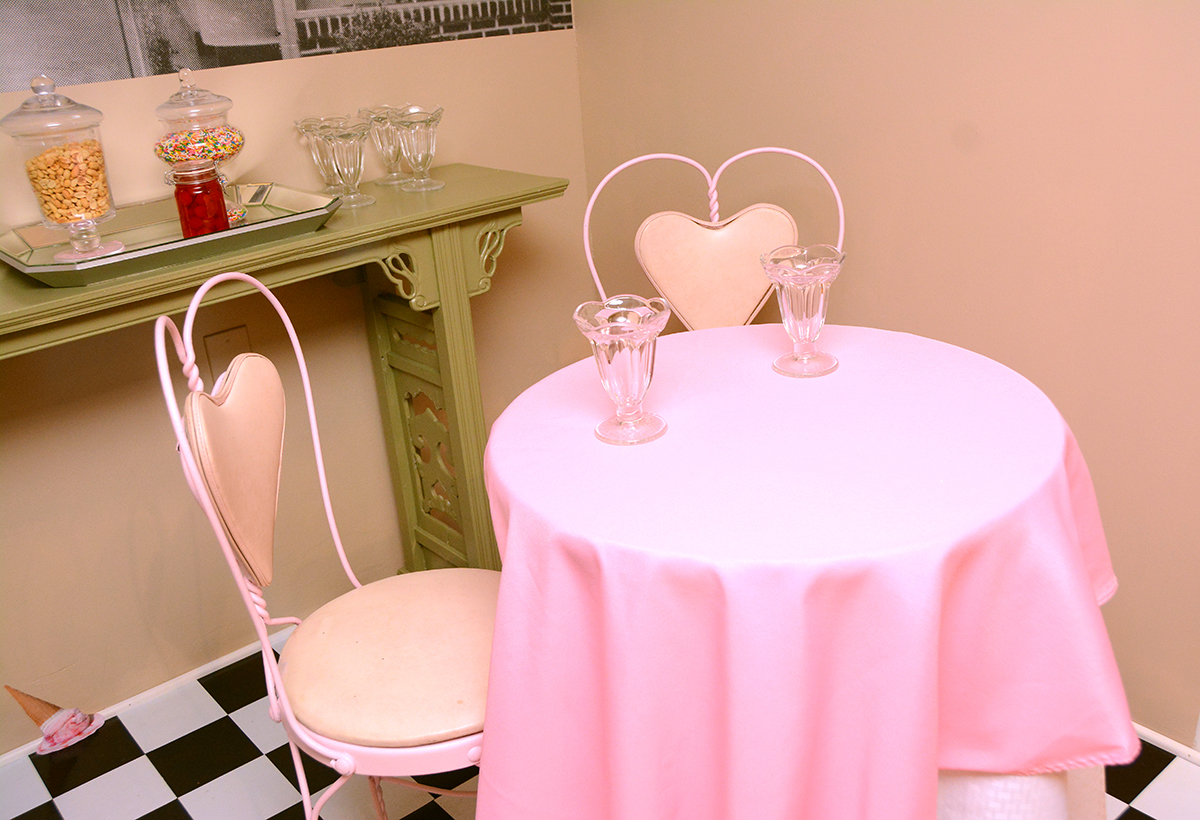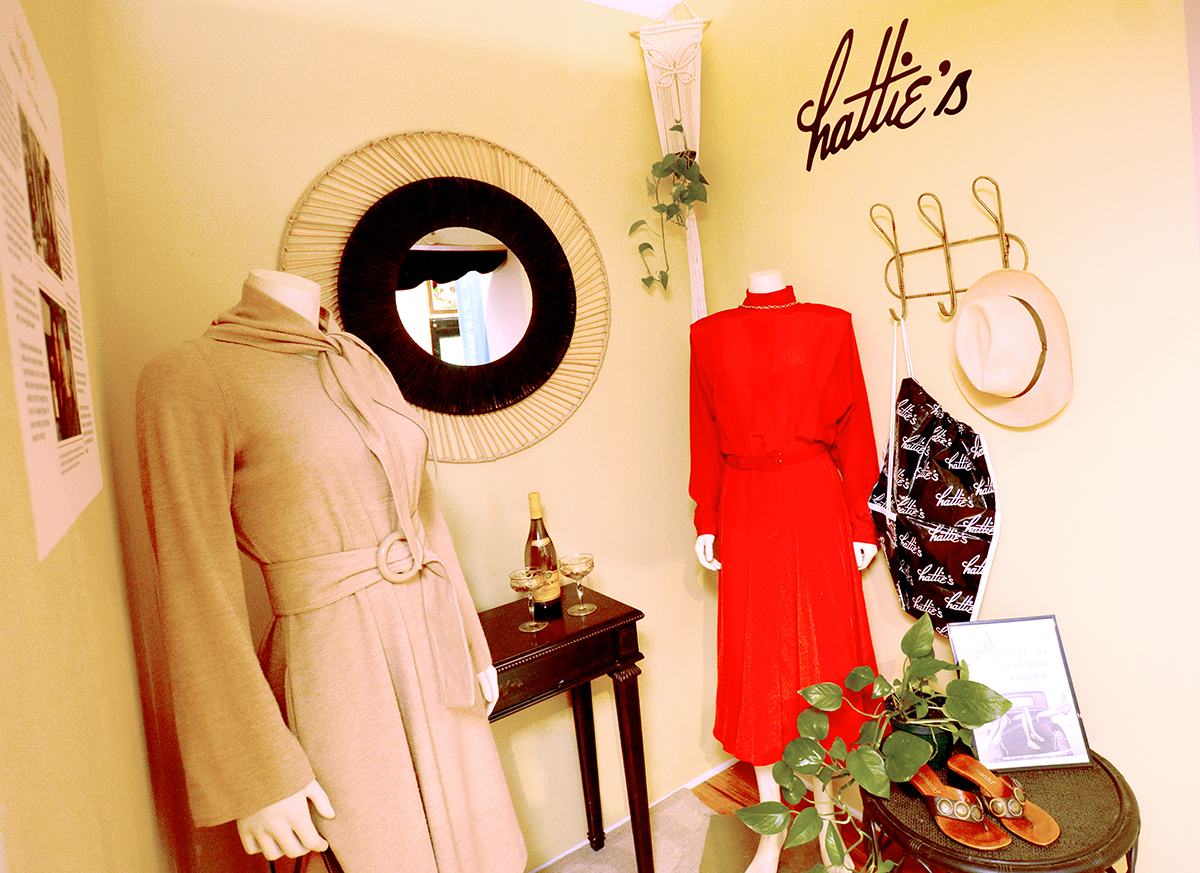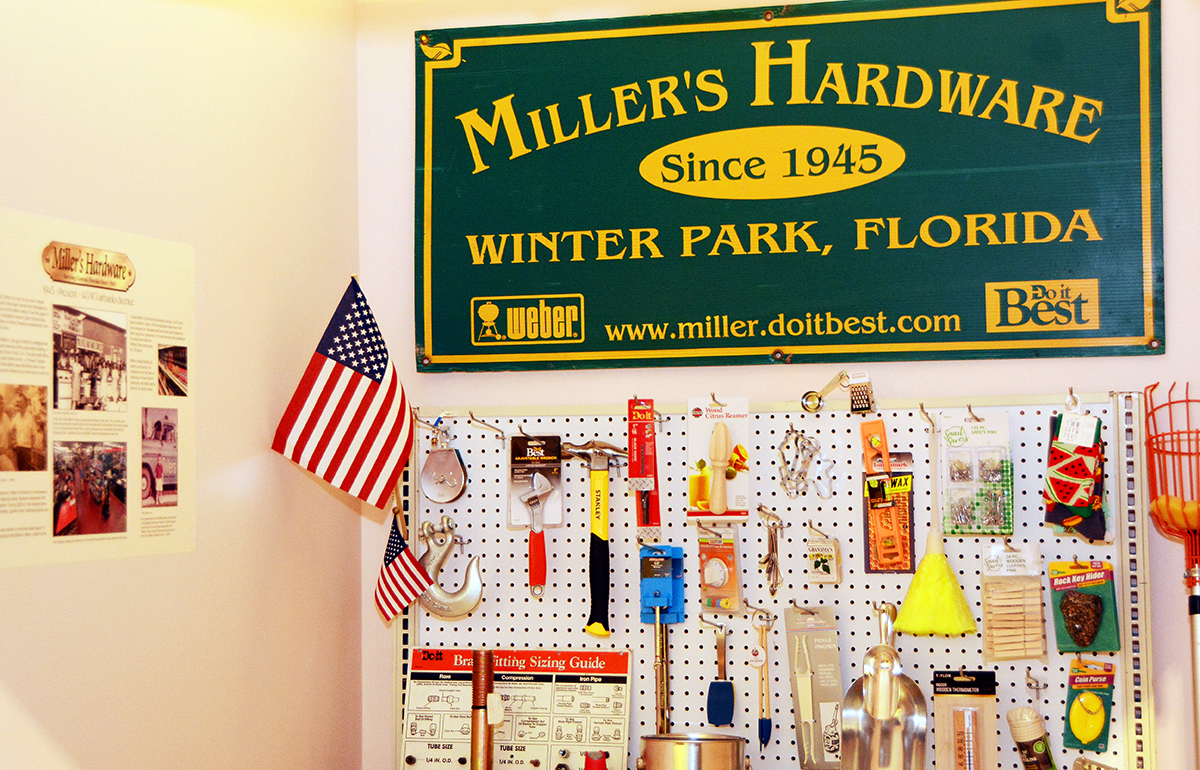 As popular as the regular exhibits are, Grieger and her staff are searching for a new location to accommodate a larger story. "We can only present hyper-focused exhibits in our current space, but not a full story of the founding of Winter Park," she said. "We'd like to have enough space to tell the whole story with a permanent exhibit, and then offer rotating exhibits focused on other stories."
Grieger hopes a new location will be secured by the end of the year, but is also focusing on the next story.
"The retailing exhibit lasts through the end of year, we break it down after Christmas, then a new exhibit opens in February that tells the story of Winter Park through postcards."
The postcards in the museum archives will be augmented by an extensive collection, gifted by a resident. "The postcards date back to the 1930's and the colors are very saturated and brilliant," said Grieger. "It was during The Depression and they were selling the visuals of this beautiful, vibrant life in Florida – that's a big part of the history of local tourism."
The future of the museum will always be rooted in the city's past and in the support of residents willing to share their part of its history. "That's how the museum started and how our collection grows, by reaching out to the community."
The next part of the "Retailing Our Story" exhibit will be officially unveiled at noon on Friday, Aug. 25. Winter Park History Museum archives are open for public research, and museum events include member mixers, a podcast, and a speaker series held at various locations. For more information, visit WPHistory.org.