Eric Johannessen and his employees are dwarfed by the well-organized storage racks of his 900-square-foot warehouse. The only things that compare to the enormity of the collected customer inventory are two, seven-foot-high Christmas balls that will decorate his front lawn.
His businesses, Beacon Bay Project Management and Beacon Bay Construction, have given Johannessen the tools, staff, and experience to handle large-scale installations. Professional skills, combined with a personal affinity for decorating his Georgeann Street home, created the perfect Yuletide storm that led the Winter Park resident to a 2016 appearance on ABC's "The Great Christmas Light Fight."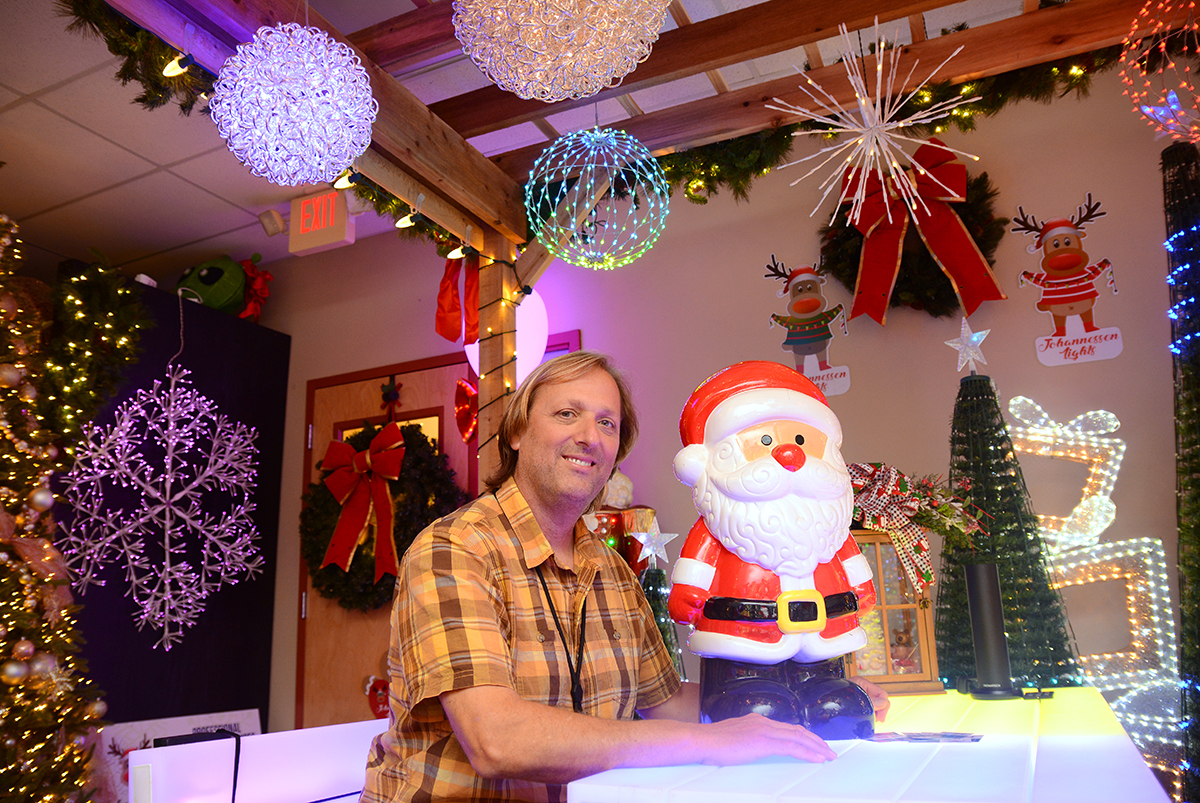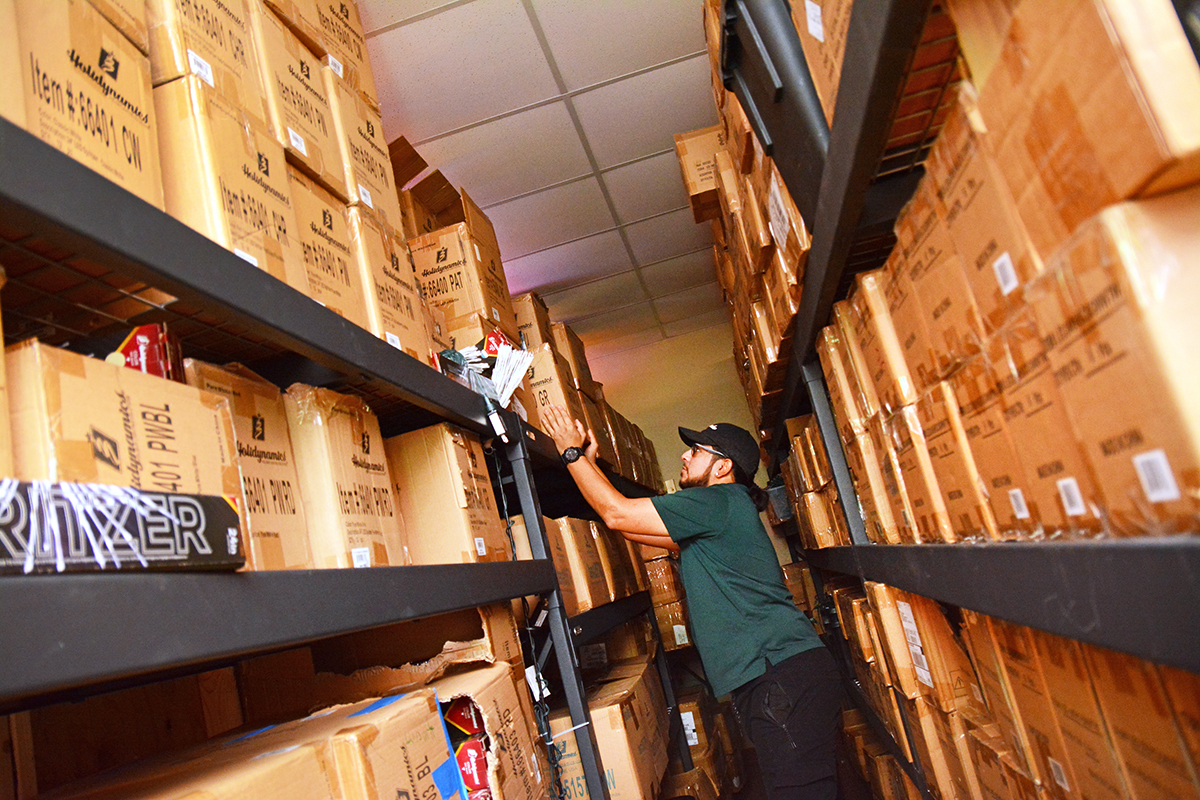 "As soon as (the episode) aired, the crowds started showing up and it just got crazier," Johannessen told the32789. Attendance kept growing each season until 2020, when the lights went out during the pandemic. "It would have been a disaster to have thousands of people come over during COVID, so my wife, Shannon, suggested I donate my services to charity."
An exterior decorating package became part of an auction benefitting the REED Charitable Foundation. The winning bidder received a holiday makeover with some of the lights and accessories that went unused at the Johannessen household that year, but more work was on the way as the home became something of a portfolio piece. "I started getting calls asking if I could do other homes," he said. "We decorated 40 houses on the fly that year, it was completely unplanned."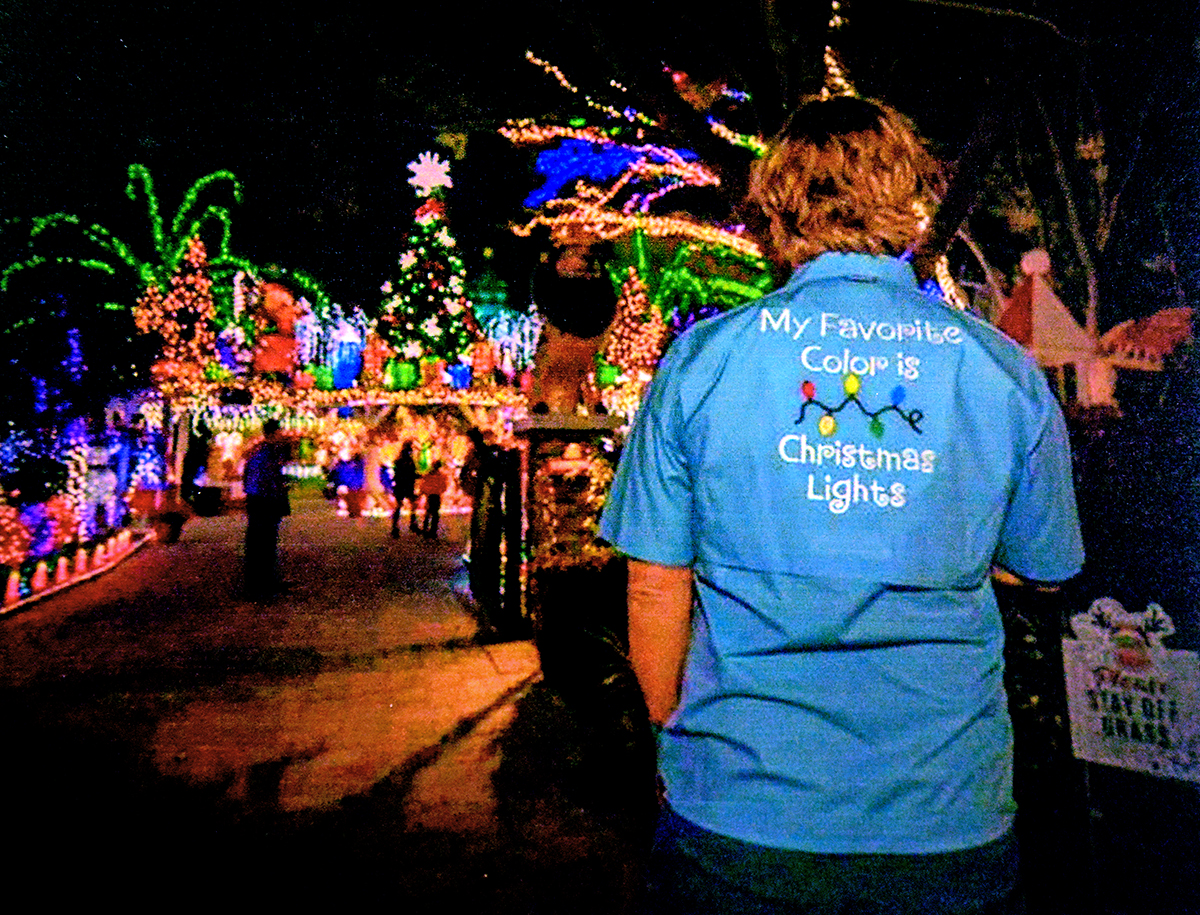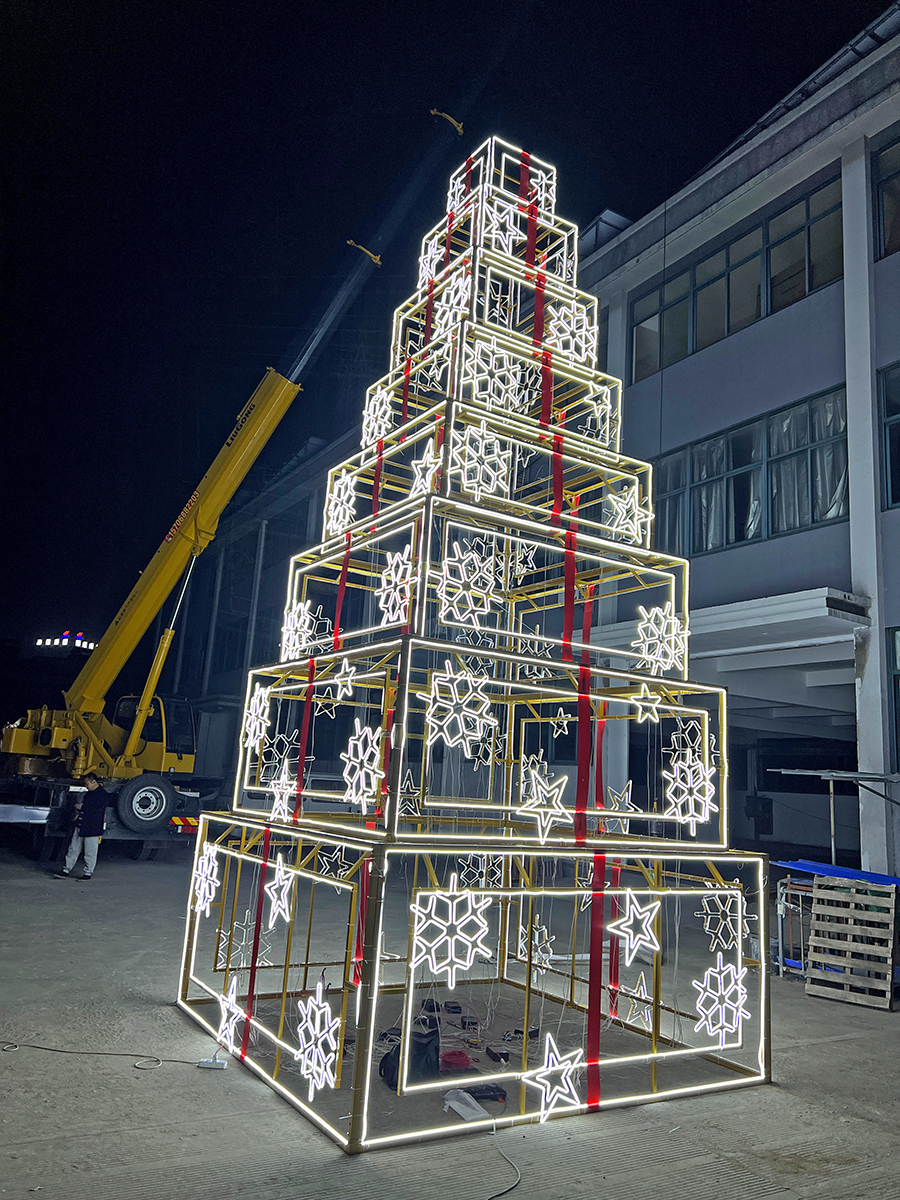 Planning was eventually necessary when customers, too late for decorating the previous year, began placing deposits ahead of the 2021 holiday deadline. As year-over-year totals doubled, it became obvious that the seasonal diversion was a full-time responsibility. "This year we started ordering and planning in March," Johannessen said. "It's become a constant cycle."
Johannessen Lights is now in its third official year of business, and preparing to open its first brick-and-mortar headquarters, sharing space with its sister businesses at 4100 Metric Drive in Winter Park. The décor is a far cry from string lights and inflatable snowmen; lights are commercial grade and waterproof with a three-year warranty, and decoration packages include off-season storage at Johannessen's warehouse. The job also involves occasional family counseling.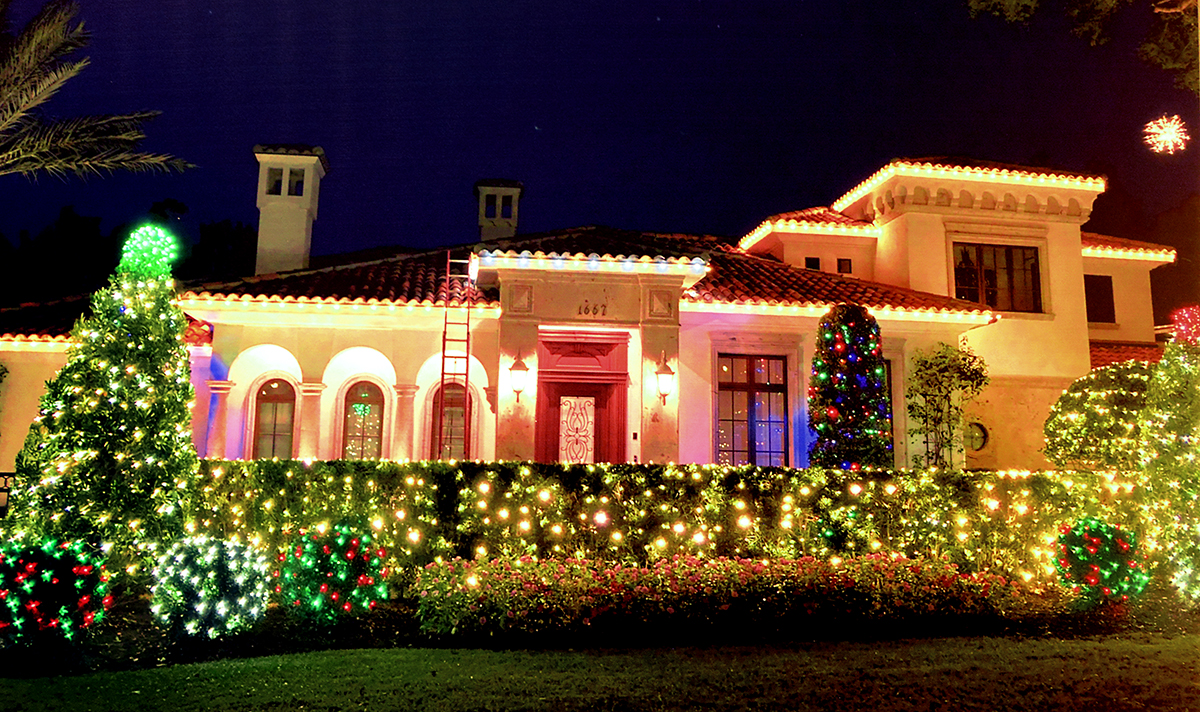 "We often resolve conflicts between family members wanting the traditional warm, white lights and those wanting different colors," he said. The house can receive warm-lit trim with colorful hanging decorations, or red-and-green light accents on the trees. And color-changing lights only require the click of a remote to switch from one tone to the next, allowing the same lighting arrangement to last through several holidays. "You can start with Halloween themes, switch to harvest colors for Thanksgiving, then transition into Christmas," he said. "Nobody wants to turn on Christmas lights before Halloween, but November first is open season."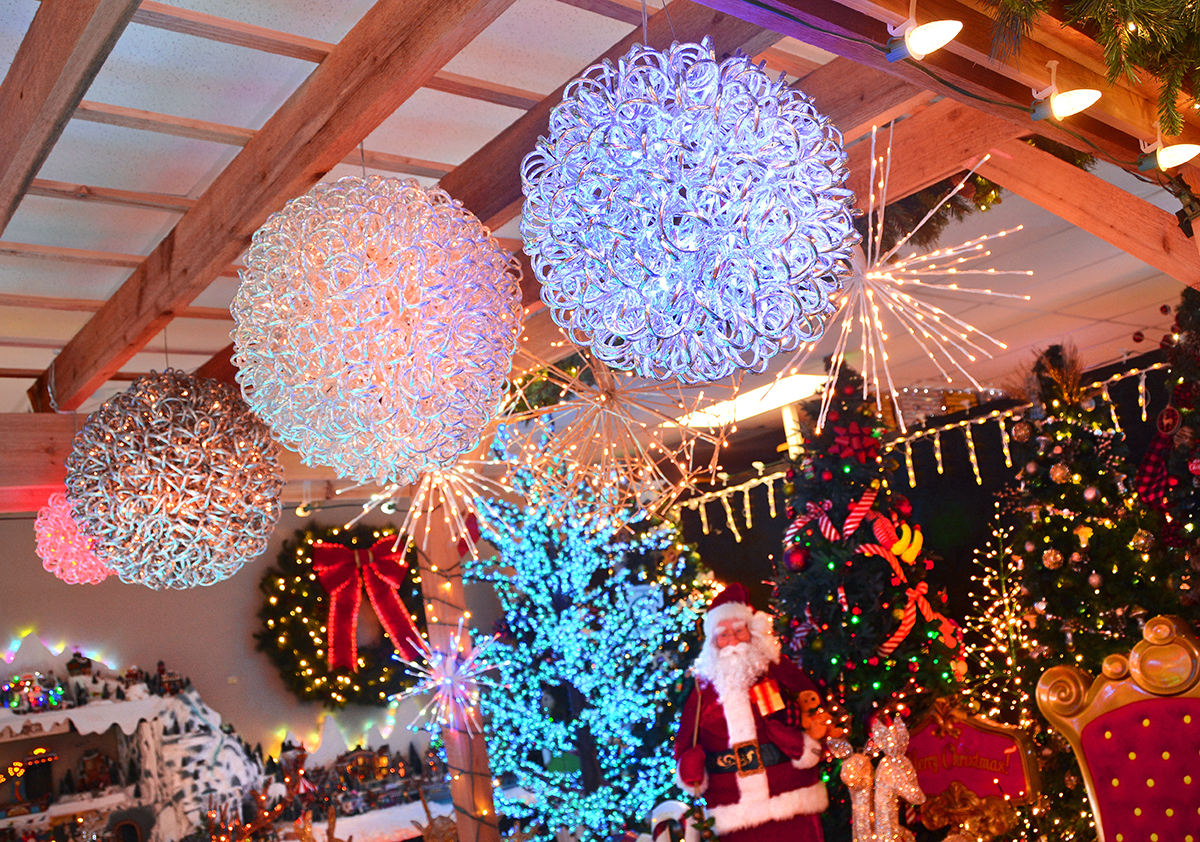 Johannessen Lights is in the midst of its busiest year with 150 homes and businesses scheduled for decoration, but not all are exterior jobs. New interior design packages offer the delivery and arrangement of pre-decorated trees that can be customized to any taste or theme. And the trees can be stored at the buyer's residence, or at the company warehouse. But even with all the customer orders and stored inventory, the Johannessen family home is still receiving its yearly holiday makeover.
His own lights and decorations take up approximately 100 bins in the company warehouse with characters and large-scale ornaments occupying their own storage space. Some pieces are on permanent display in a showroom of pre-decorated trees and lighting arrangements, but the centerpiece is a miniature Christmas village. The quaint homes and festive scenery, collected over the years by the Johannessen family, take up half the room and required two months to arrange.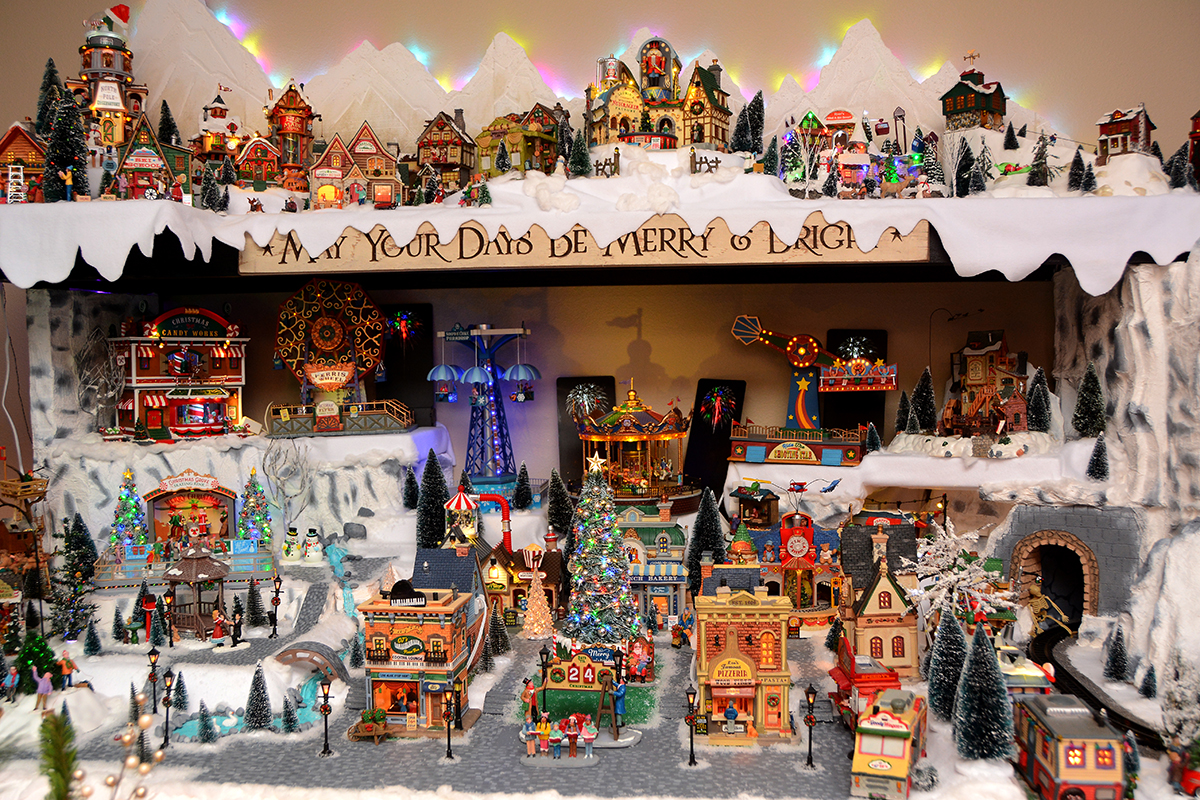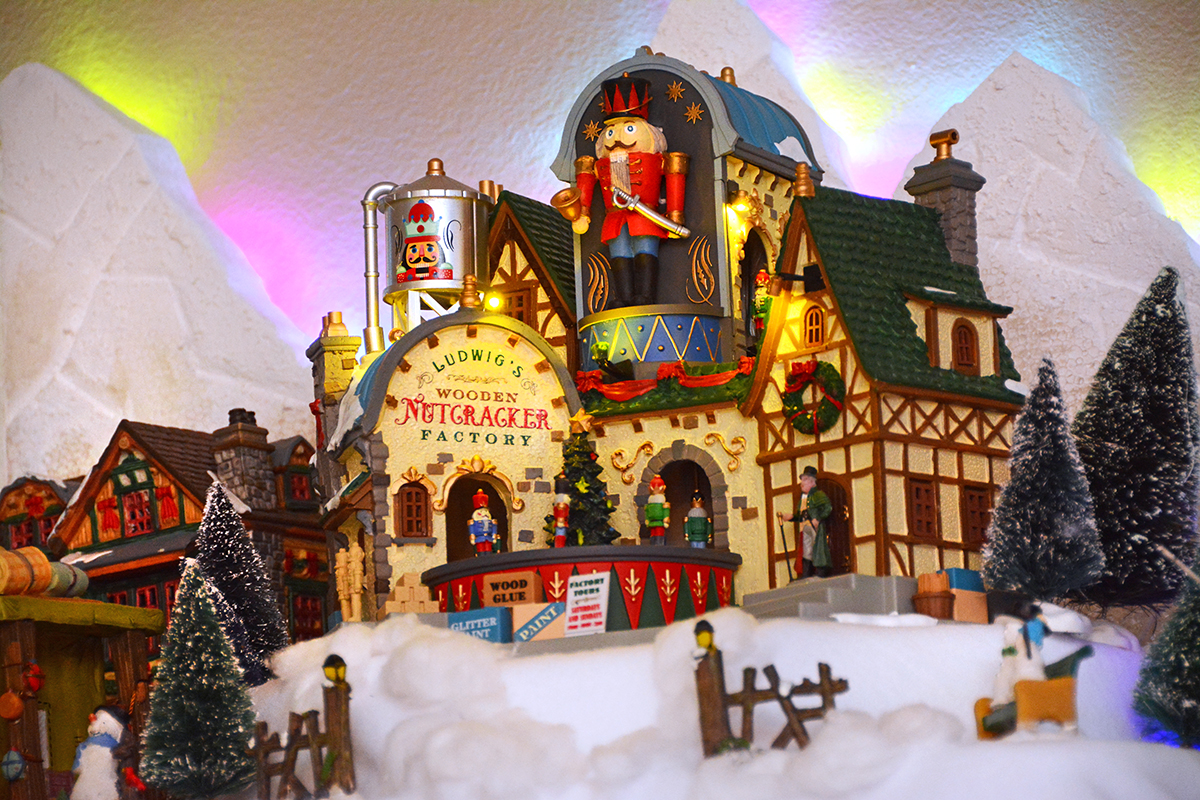 "The showroom is to give people an idea of what we're capable of, but it's also for the employees," said Johannessen. "If you're having a rough day, just come back here and walk around – who can have a bad day when you're in the middle of all this?"
The desire to spread the cheer he and his family receive by sharing their seasonal home project is what fuels the business. And making Christmas last all year, even if it's through ordering and logistics for the next season, is an added perk.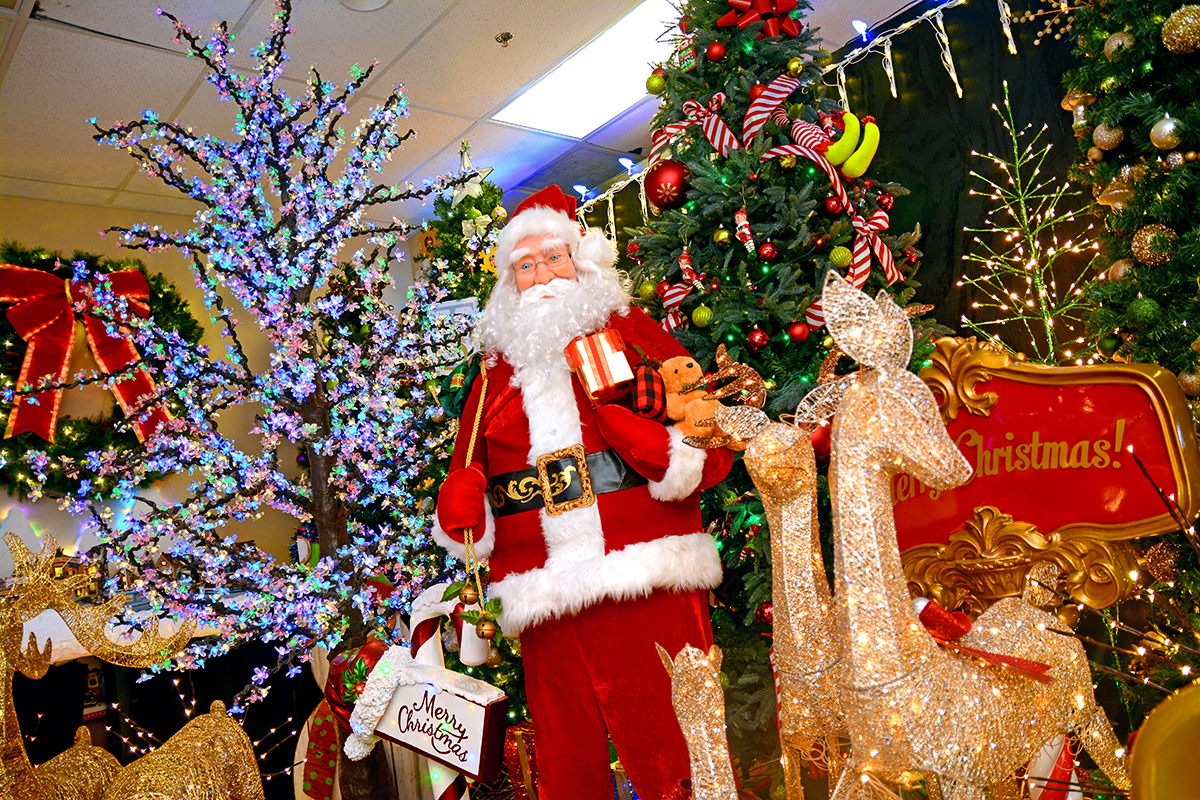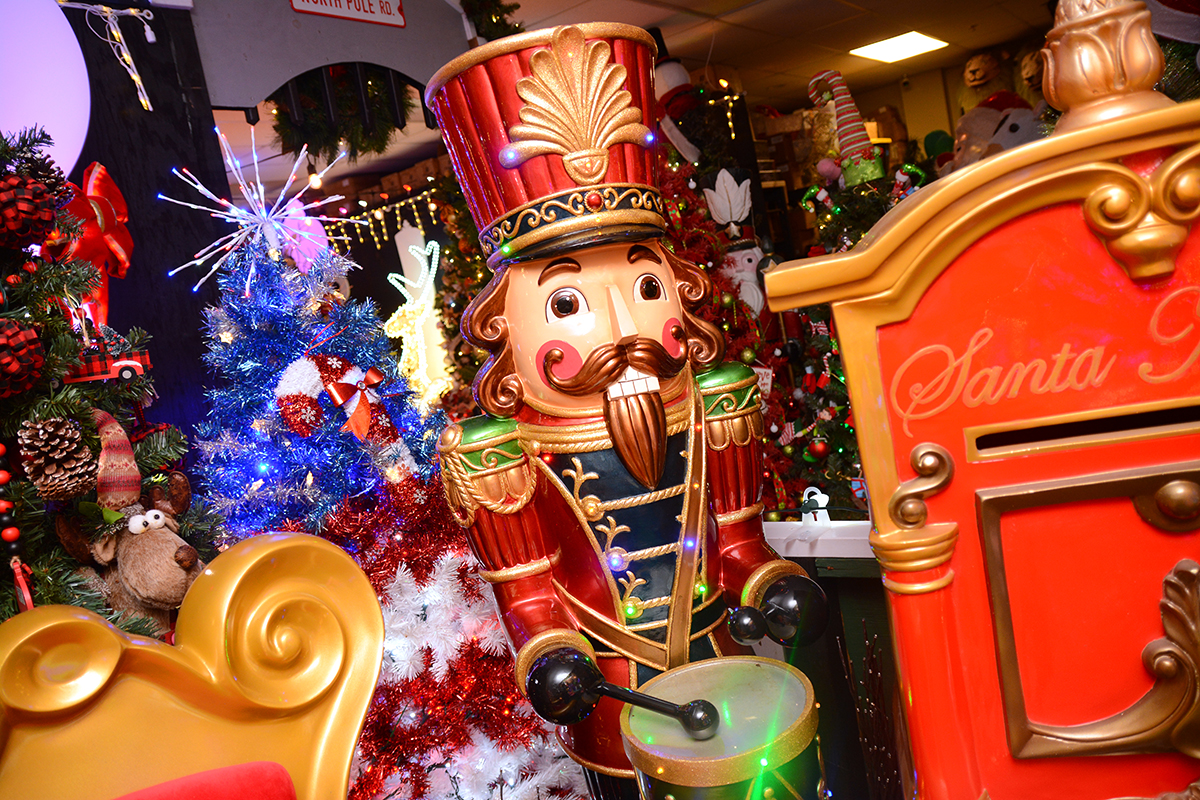 "We're selling experiences, we want your house to look the way you want to celebrate the holidays."
The Johannessen Lights showroom, normally open by appointment only, will be open to the public on Sunday, Aug. 13, from 11 a.m.-2 p.m. at 4100 Metric Drive, suite 700. The family-friendly event will include outdoor decorations, refreshments, and activities. For more information on the open house, lighting packages, and pricing, visit orlandoholidaylights.com