Almut Belote Jewelry has operated out of Thornton Park for more than five years, bringing a fresh take on custom jewelry and precious metal art to the Orlando area. In March, Belote expanded into a Winter Park location, at 216 N. Park Ave., in the Shops on Park retail area.
Born in Graz, Austria, Belote's early creative influences leaned more toward music than visual art. "Growing up, I wasn't allowed to watch television unless there was an opera on," she said. "When there was, we would camp out in front of the TV because it was so special."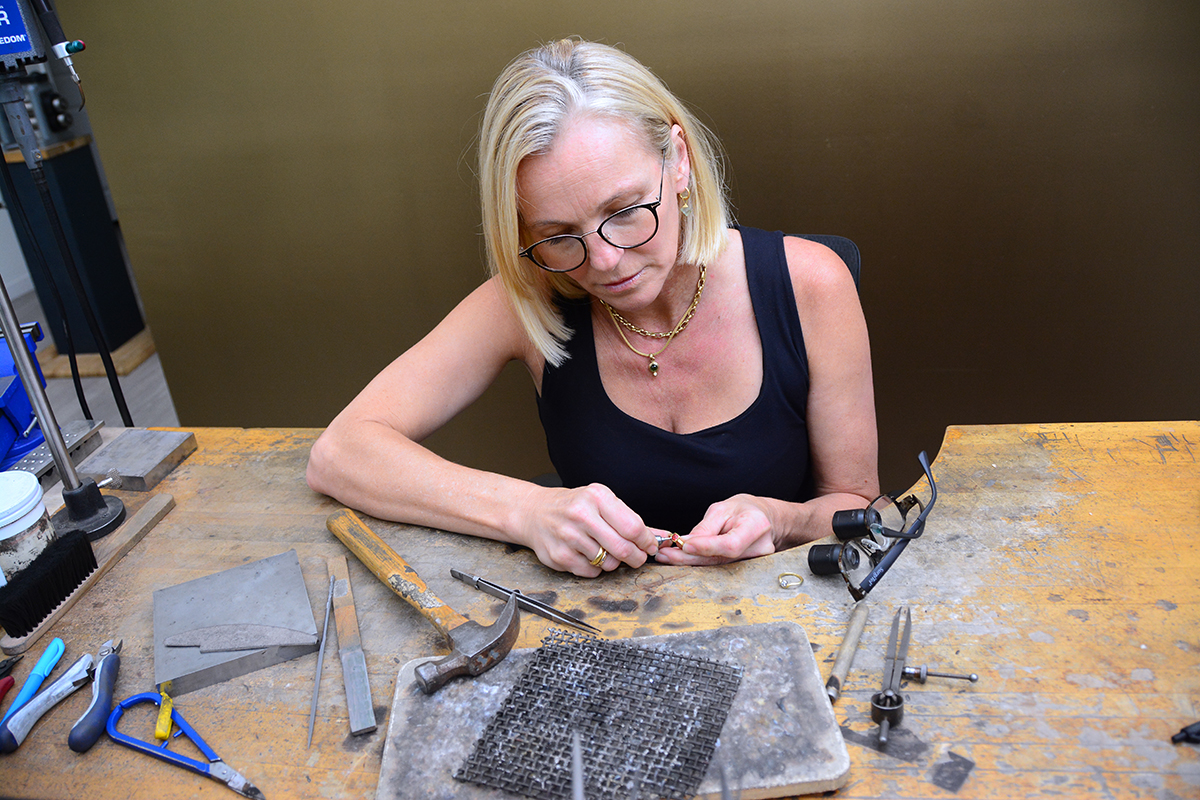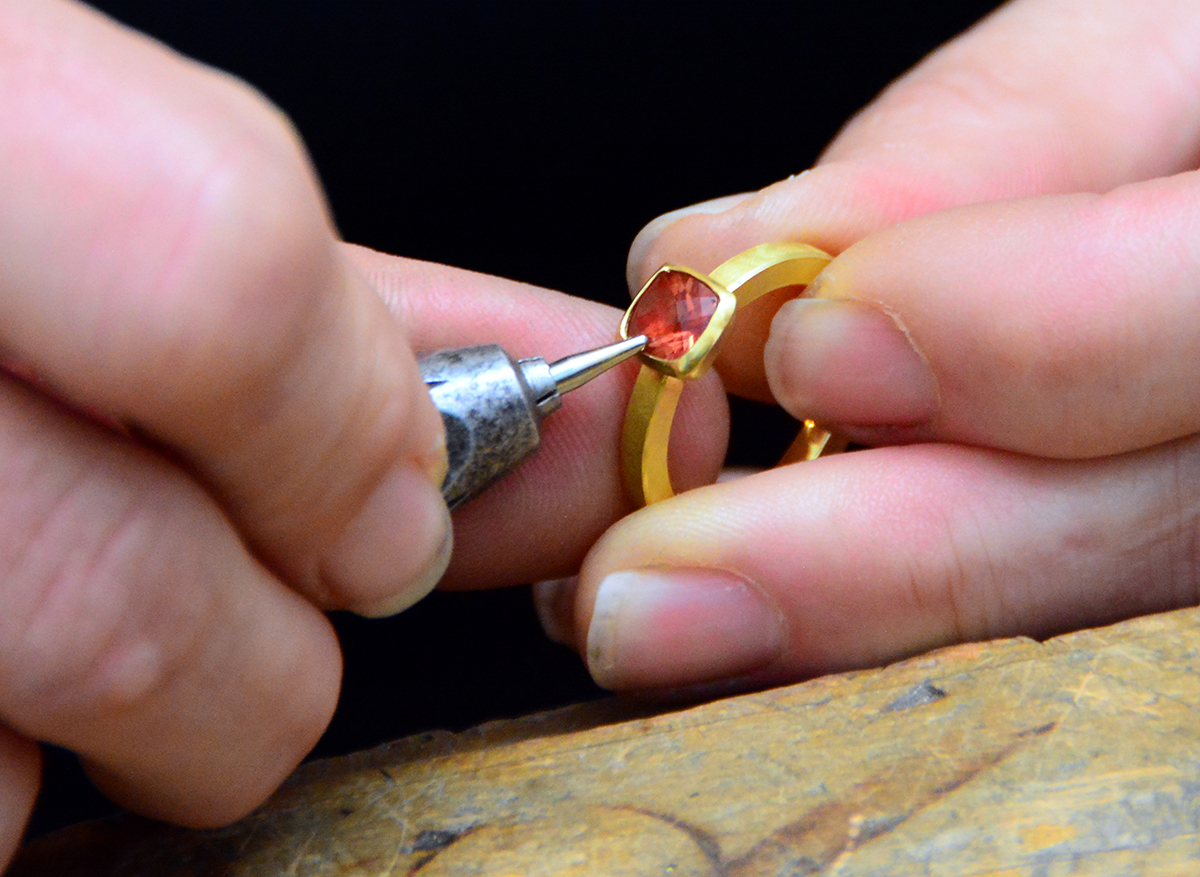 The enduring aspect of opera stuck with her and is part of what drew her to work in metal. "The music and the performances [of opera] are things that truly last, and I wanted to be part of something like that – to create something that will be around long after me."
After completing high school – a feat Belote admits was "a struggle," as she was more inclined toward art and athletics than academics – she planned to study art history. "I wanted to fit in with my friends who were going to college," Belote recalls, but her mother urged her to embrace her passion by shadowing a goldsmith. "Moms know best," she said, "and my first day, I was like, 'Oh, my goodness, this is so much fun!'"
Finding a master goldsmith under whom to apprentice wasn't easy, chiefly due to Belote's gender. "Several masters turned me down because they thought I'd just get married, pregnant, and then their investment is down the drain."
When she finally did find a master willing to train her, the agreement was simple: "You'll train for two-and-a-half years, and during that time you won't make a penny." To make ends meet, Belote took a night job waiting tables and lived with her parents, all while spending her days sharpening her skills and discovering her passion.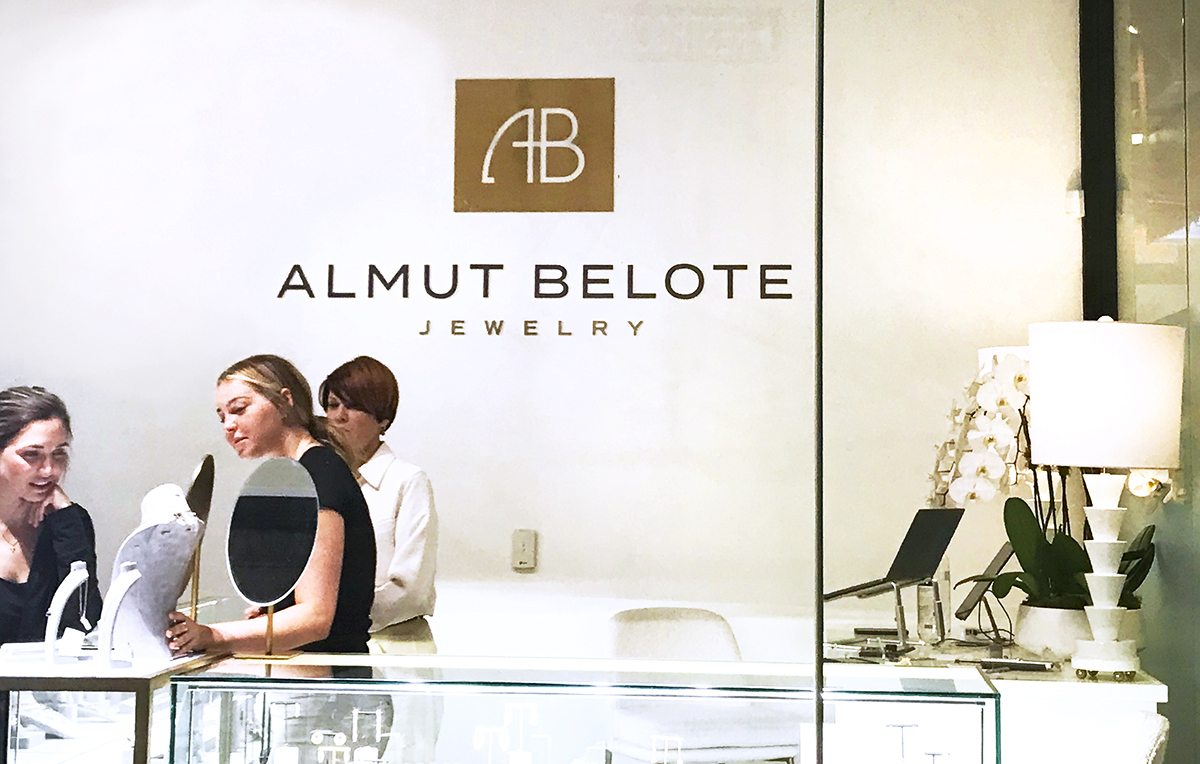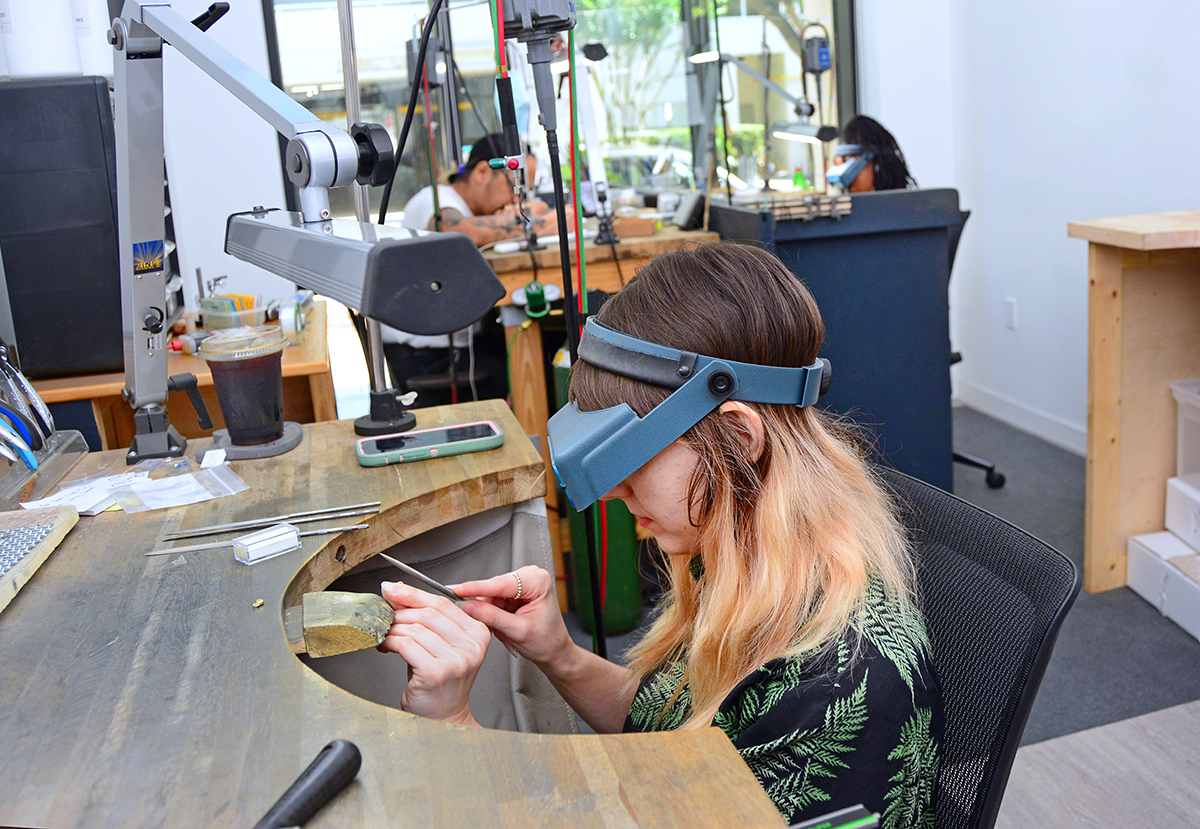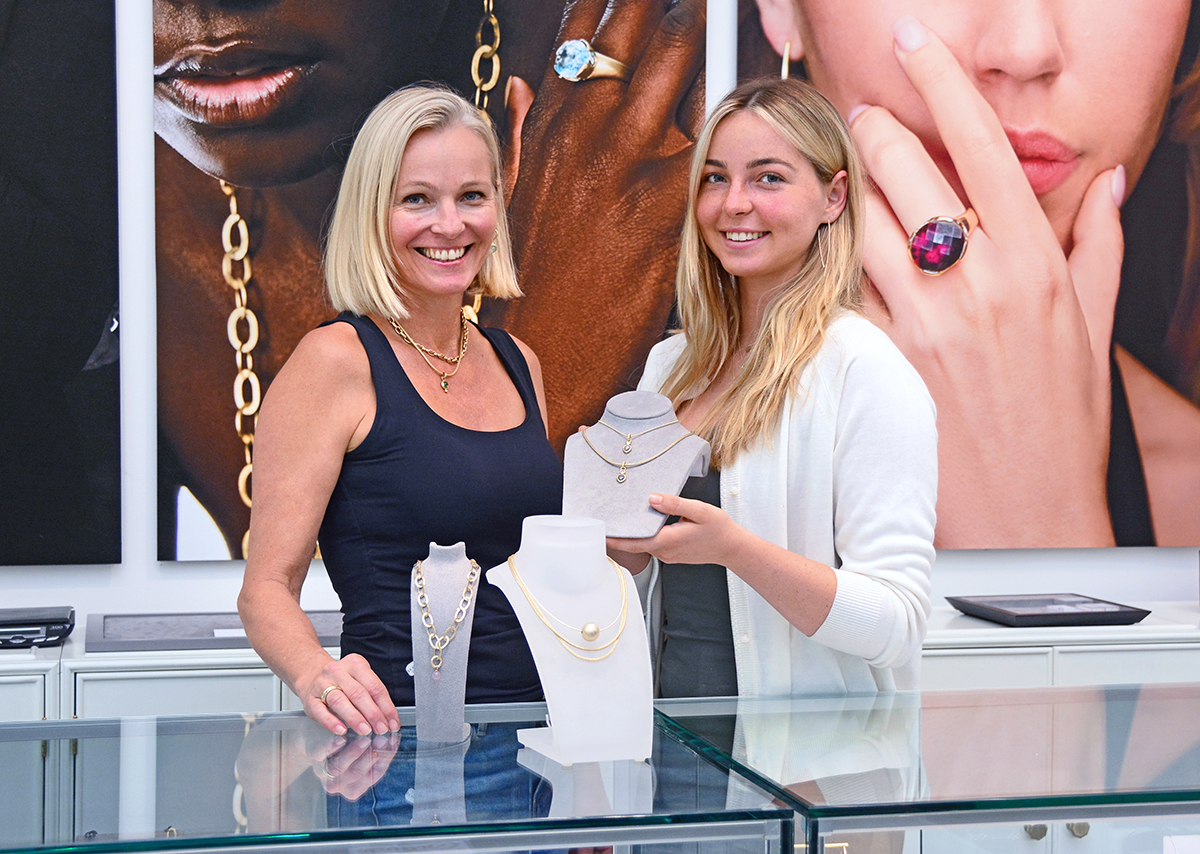 After her apprenticeship, Belote took to globetrotting in hopes of "combining her trade with her travels." She eventually landed in the U.S. Virgin Islands, attaining a special visa through an Austrian pen store in St. Thomas. Shortly after, she met her husband – an Orlando native – and the two started a family before relocating to The City Beautiful.
After settling in her new home, Belote continued to work with a business partner from St. Thomas, but was desperate to forge her own legacy without any creative restrictions. "It took me a while to get to a place where I felt like I can do this,'" she recalls "because I just had my savings to go on and that was daunting."
With the support of a dedicated Orlando client base, amassed during her time in St. Thomas, she opened her Thornton Park studio in a space at Camden Lake Eola. Belote enlisted the help of goldsmith Geramy Layug, who she trained before launching her line and who has been with her for more than seven years.
As her Thornton Park business grew, Belote brought in additional apprentices in 2021. Her daughter, Anna, came aboard as a shop assistant and began learning from Belote's longtime friend and social media manager, Cheryl Van Hook.
With output increasing and her team of goldsmiths expanding, Belote recognized the need for another retail outlet. The opportunity came in January, when Belote's friend Cathy Williams of Coldwell Banker Realty in Winter Park advised her of an available storefront. The chance to expand into one of Central Florida's most well-known shopping districts was too good to ignore.
"I have to pinch myself," said Belote. "I discovered this passion when I was 19, and now I have a store on Park Avenue."
She continues to work out of the original location during the week, and Thornton Park regulars will visit her at the Winter Park location on weekends. The new storefront is the realization of a lifelong dream, and Belote has hopes of moving into a larger Park Avenue space. But for now, she is enjoying the success that her life's work has brought her in two high-profile districts.
"Winter Park, Orlando, it all feels like it's part of a bigger city. And I love getting to be in both worlds."