West Fairbanks Avenue is trading tacos for pizza as the founder of Tin & Taco is changing the company's Winter Park address into the latest location of his Detroit-style pizzeria, SoDough Square.
The company website and social media channels have been hyping the new venue while targeting a June opening. A Friday, June 2, Instagram post stated that the team had baked its first pizza and that there "may or may not be new menu items" at the new location.
SoDough Square currently has one location, at 419 E Michigan St. in Orlando, which opened in 2022. The second will take over a revamped version of the former Tin & Taco storefront at 223 W. Fairbanks Ave.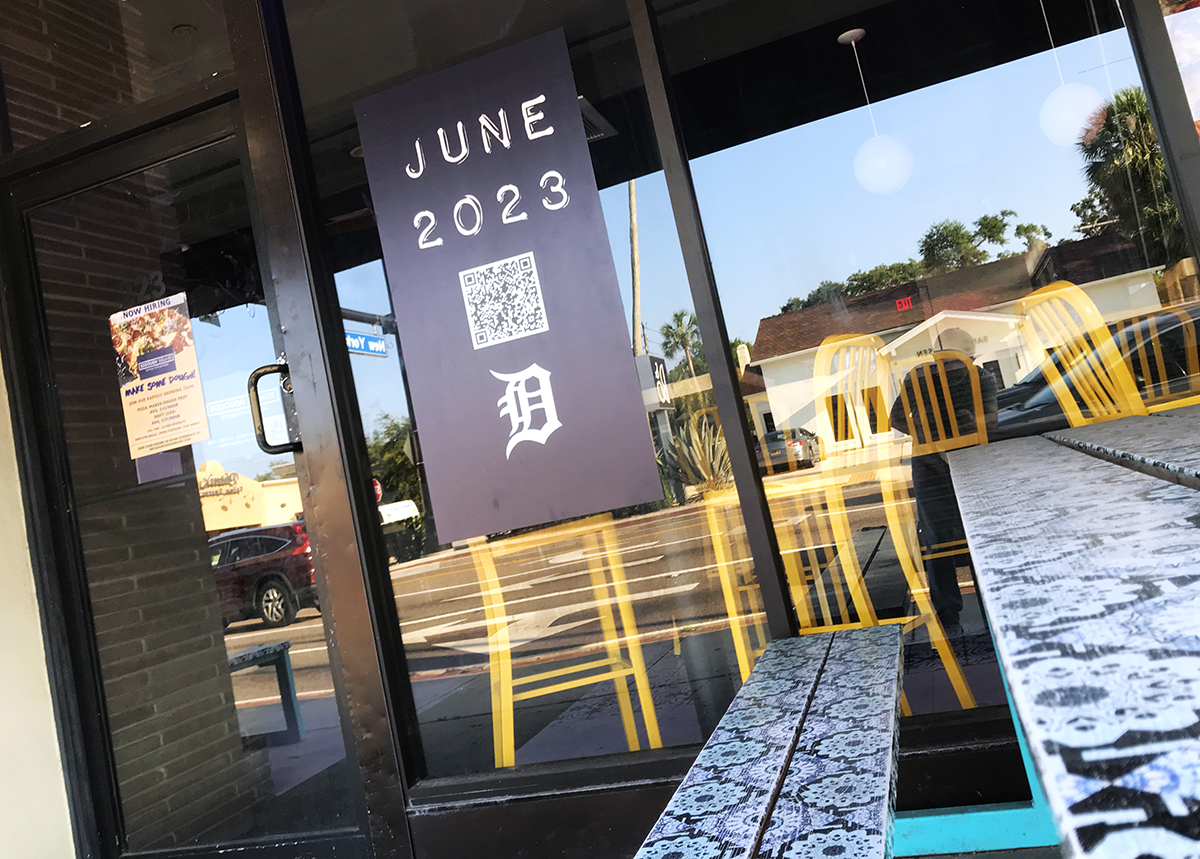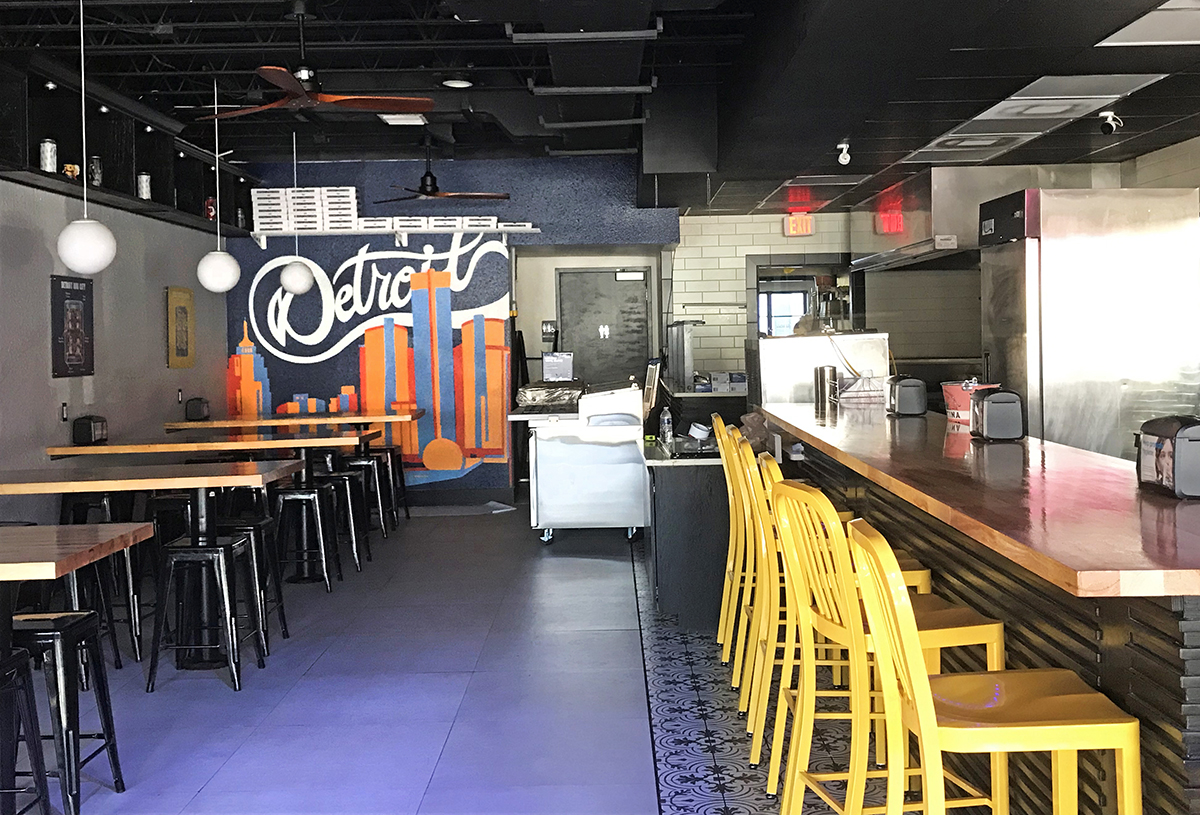 According to the SoDough Square website, founder Robert Bair hails from Detroit and grew up on the city's signature square pizza. Aside from Tin & Taco, Blair also founded downtown Orlando's Gringo's Locos and the former Neon Beach tiki bar and kitchen concept at 131 North Orange Ave. Blair could not be reached for comment.
The SoDough Square menu features 11 different pizzas including a build-your-own, a "Big Mac Attack" complete with secret sauce, and a Tin & Taco pizza with Cojita cheese and crushed Doritos. Salads, hot dogs, garlic bread, and dipping sauces compliment the selection.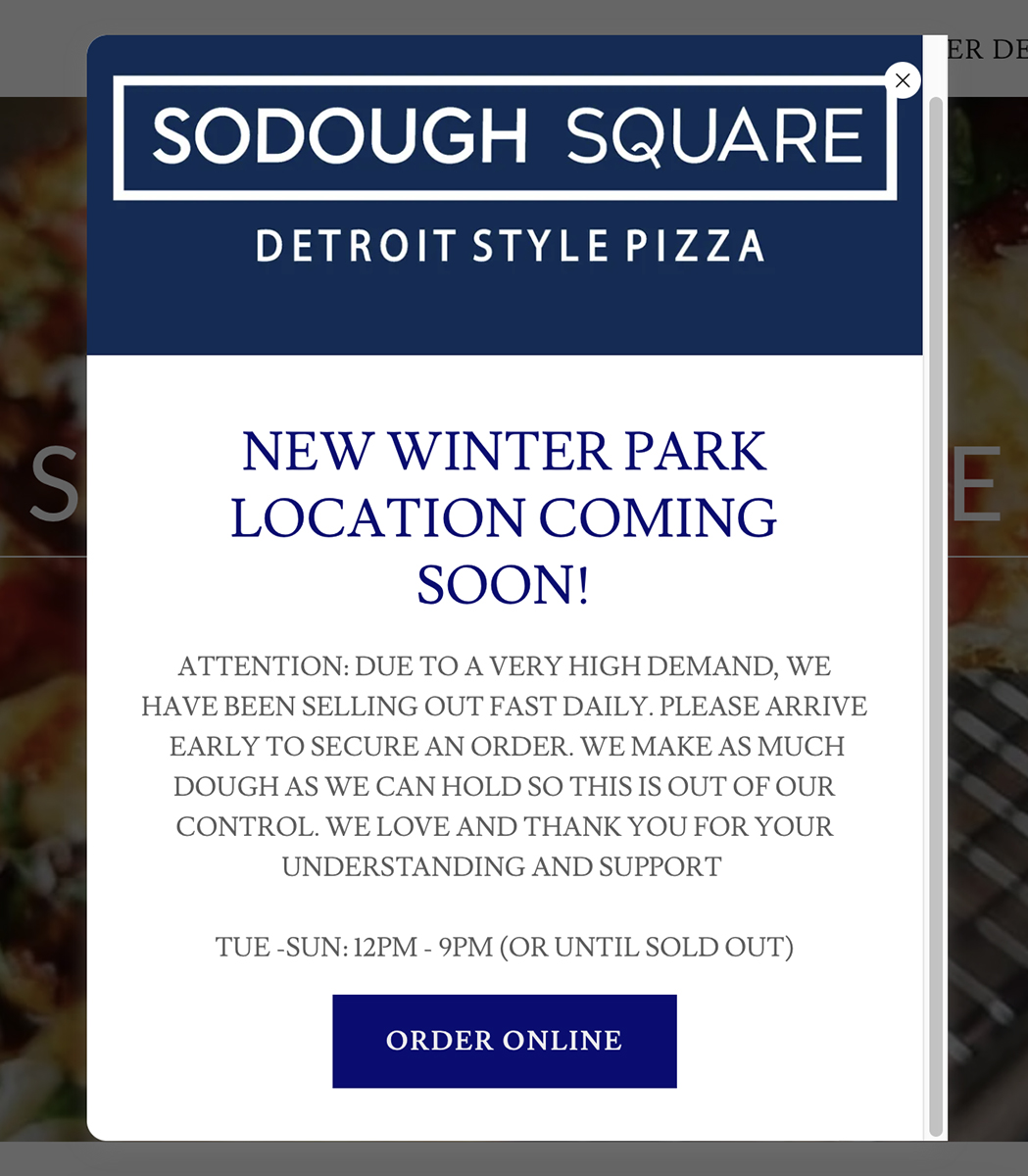 The current SoDough Square location is apparently so popular that a pop-up alert on the company landing page advises customers of daily sell-outs. Hours are posted as, "Tue-Sun, 12-9 p.m. or until sold out."
No exact date is posted for the grand opening, but patrons are advised to keep checking the company social media posts.