The City of Winter Park and Equity Council Corp. will present a Juneteenth celebration with A Night Under the Stars: Jazz & Jubilee at Shady Park on Saturday, June 17, from 5 to 10 p.m.
The evening will feature live jazz music and performances by Central Florida vocalists and dancers. Attendees will also have the opportunity to support local Black-owned businesses with food vendors and retail booths featuring culture wear, art and custom jewelry. Information on reserving exhibitor and vendor space is available in the event link (above).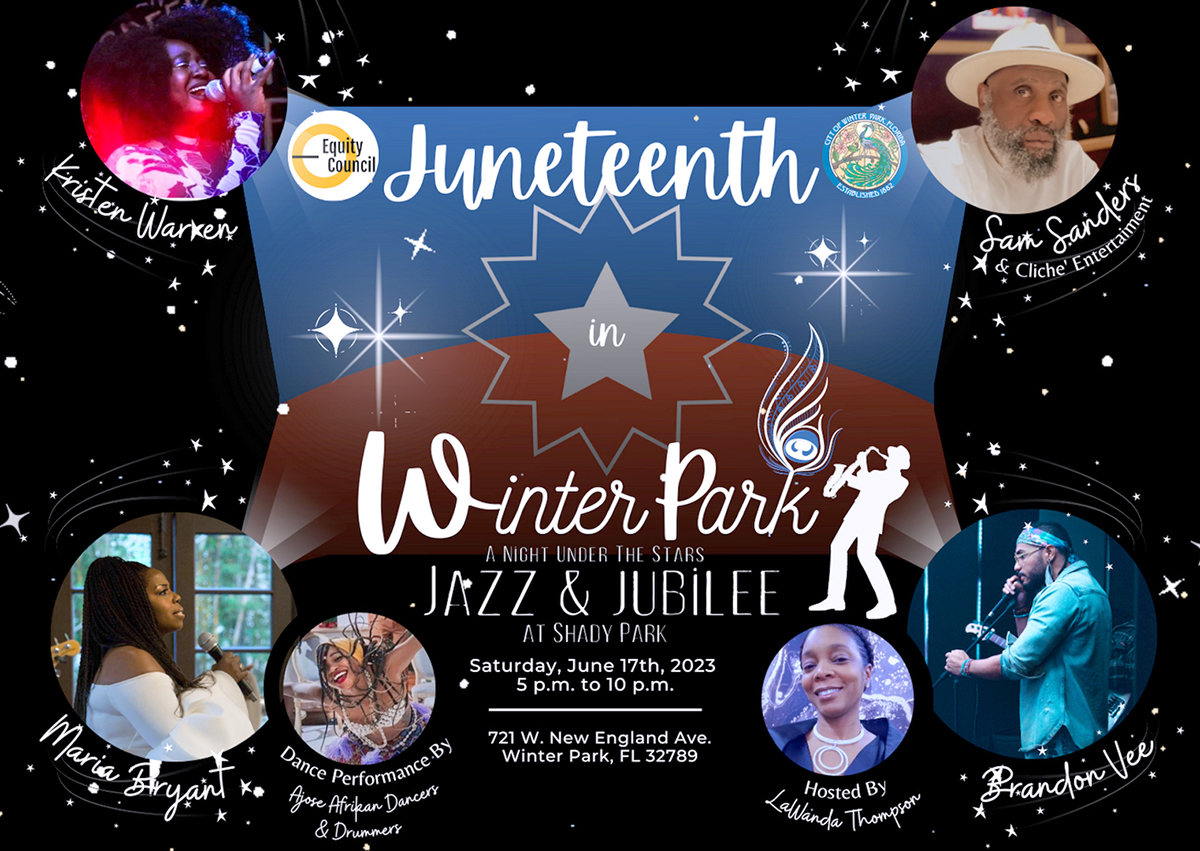 Before the entertainment begins, ACEs (Adverse Childhood Experiences) Matter will present an afternoon of conversation and information on managing stress and breaking the cycle of generational trauma. The event will be held from 2:30 to 4:30 p.m. at the Winter Park Community Center, 721 West New England Ave. Space is limited, tickets and registration are available here.
Admission to A Night Under The Stars is free, but reservations are necessary. Additional event information and registration are available on the EventBrite page.
Juneteenth, also referred to as Freedom Day or Emancipation Day, commemorates African American freedom in the United States. On June 19, 1865, word of freedom reached the final group of enslaved people in Galveston, TX – two and a half years after the Emancipation Proclamation legally abolished slavery in January 1863.
The Equity Council Corp. is a Black-owned and operated nonprofit serving the citizens of Hannibal Square since 2018. The organization fights for equity in education and the protection of civil liberties for all disenfranchised, marginalized students, and their communities.