After nine years in downtown Orlando, Status has traded its Magnolia Avenue storefront for a Park Avenue address. "My lease was about to end and there's way more foot traffic out here," said store owner Jordan Eads about his decision to move
The 1,050-square-foot space at 346 N. Park Ave. features rows of shoe and apparel designs from brands including Yeezy, Jordan, Supreme, BAPE, and Travis Scott. Signage and social media posts announced the opening and the hype seems to have paid off.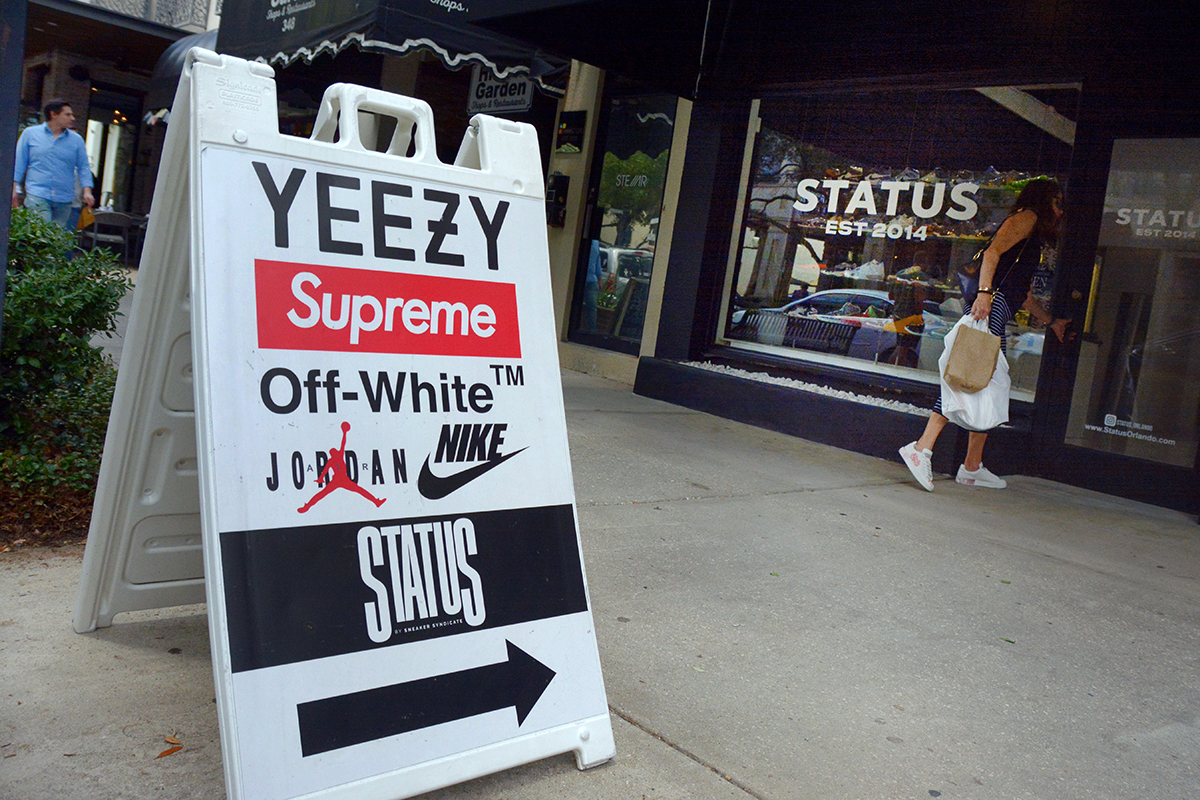 "I've been waiting for them to open, I'm glad they finally did," said Winter Park resident Judy Sandler – one of several shoppers to stop in on a Tuesday afternoon. A collector of Nike's Pegasus line of running shoes, Sandler is used to shopping at malls or online and has followed Status on social media. "I'll definitely be coming back."
Eads has been serving enthusiasts like Sandler since 2014, but says that running his business in downtown Orlando has been difficult with foot traffic on the decline. "We made it all those years because of our following," he said of the store's 26,000+ Instagram followers. His search for a new address began almost two years ago with many locations priced out of consideration. "Malls are kind of expensive and the way the economy was going, I thought it wouldn't have been worth paying that much," he said. "This is a way cheaper option with a huge flow of people coming by every day."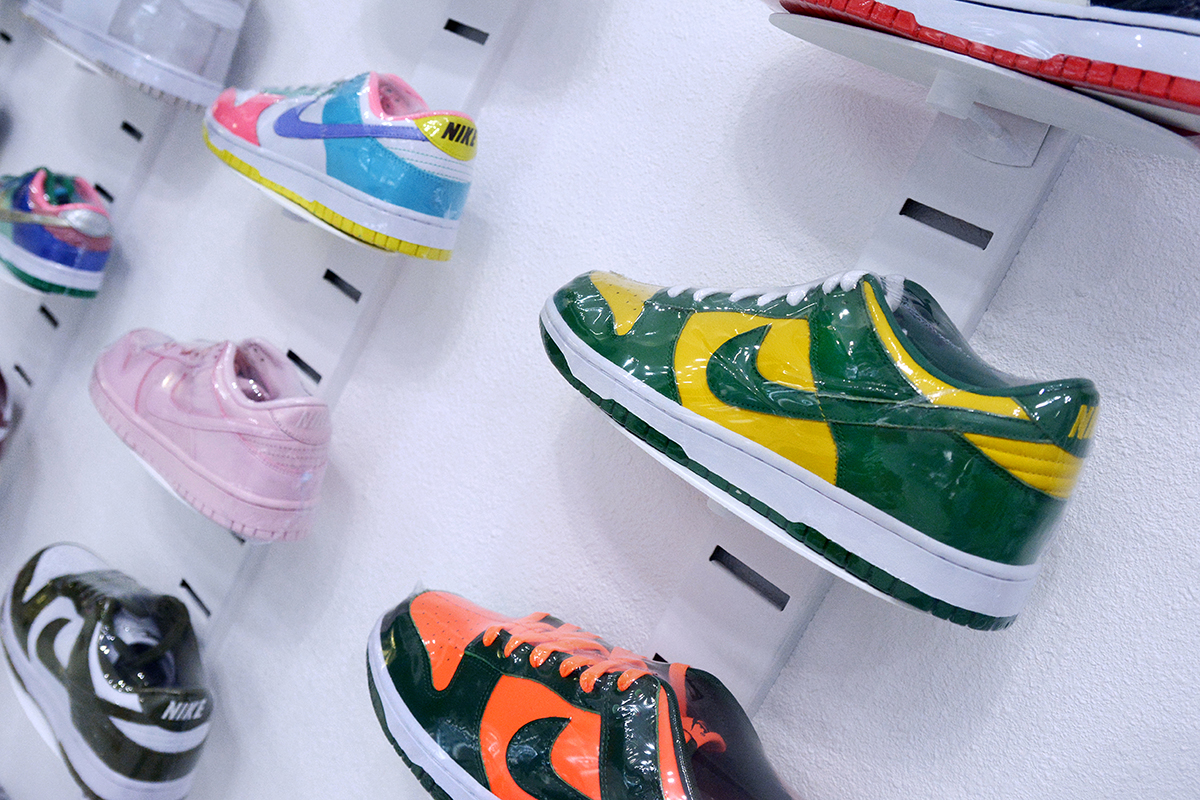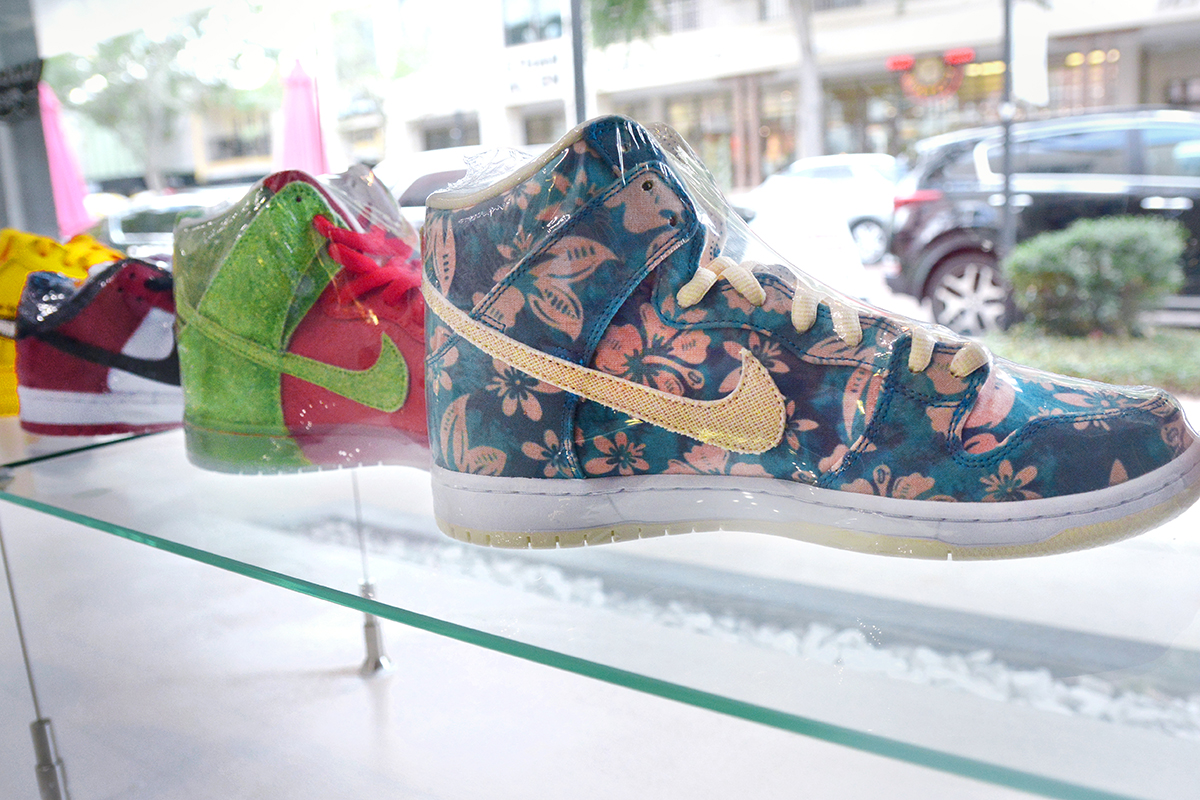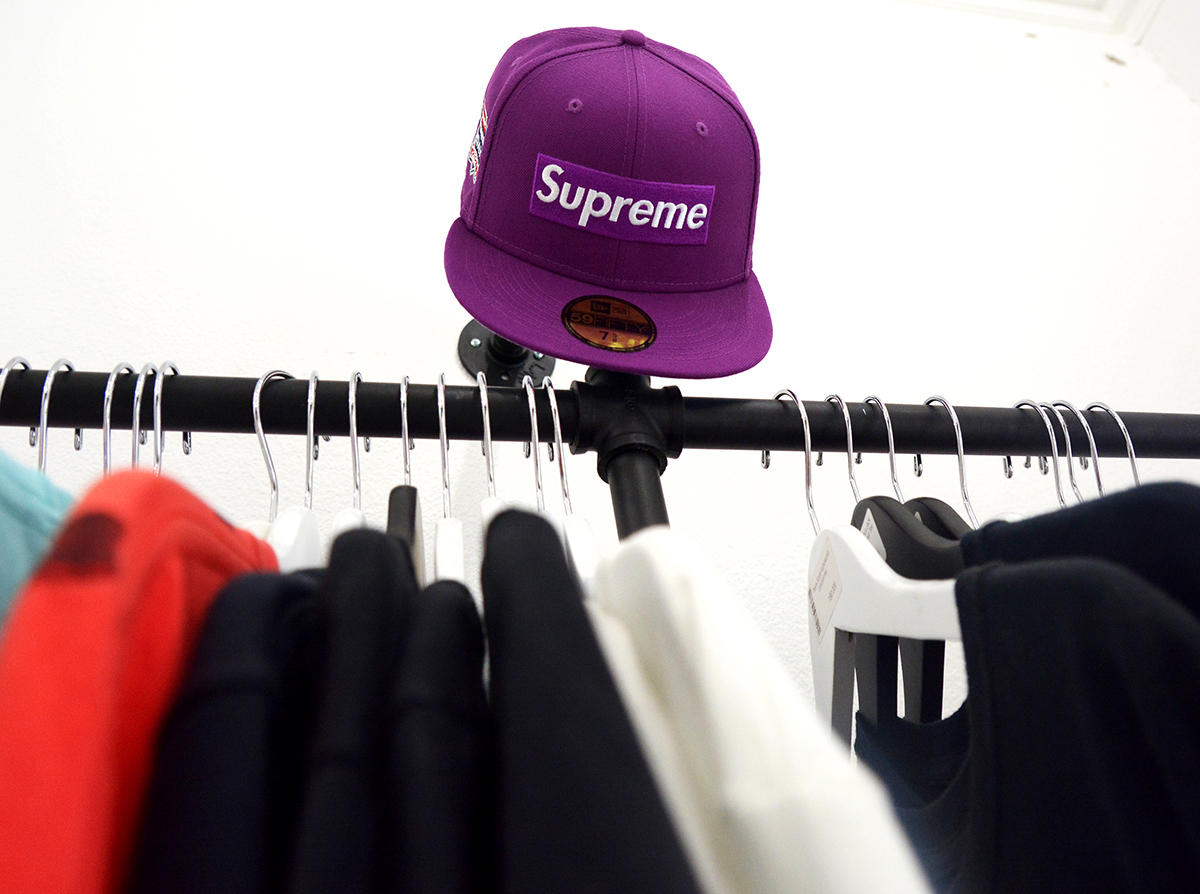 According to the Winter Park Chamber of Commerce Prosperity Scorecard, the city's retail vacancy rate is at 2.6% compared to 3.7% in Orlando, based on April 2023 data. The price of retail space rose 0.3% from the previous month, to $36.73 per square foot. Orlando's rate dropped 0.1% to $27.58 per square foot.
Status has not held a grand opening event aside from merchandise discounts and in-store specials, but Eads says there's more to come as Memorial Day nears. For now, the team is settling into their new digs as shoppers check out the new kid on the block.
"There's nothing else like this on Park Avenue," said Sandler. "I think they'll do really well here."