Dr. Nathalie Starkey started her own practice with the same ambition that inspired her education. "I like helping people," she told the32789. "Everybody has their own driving force, and it feels really great to motivate people and help them to reach a goal."
Born in Munich, her family moved to Florida when she was seven years old. She learned English while growing up in Naples, and eventually developed an interest in the medical industry.
"I've always wanted to get into medicine," she said. "Everybody gets injured, we're not immune to that. But if you expose the body to the right stimulus, you can begin the healing process. That has always fascinated me, and I wanted to learn how that works."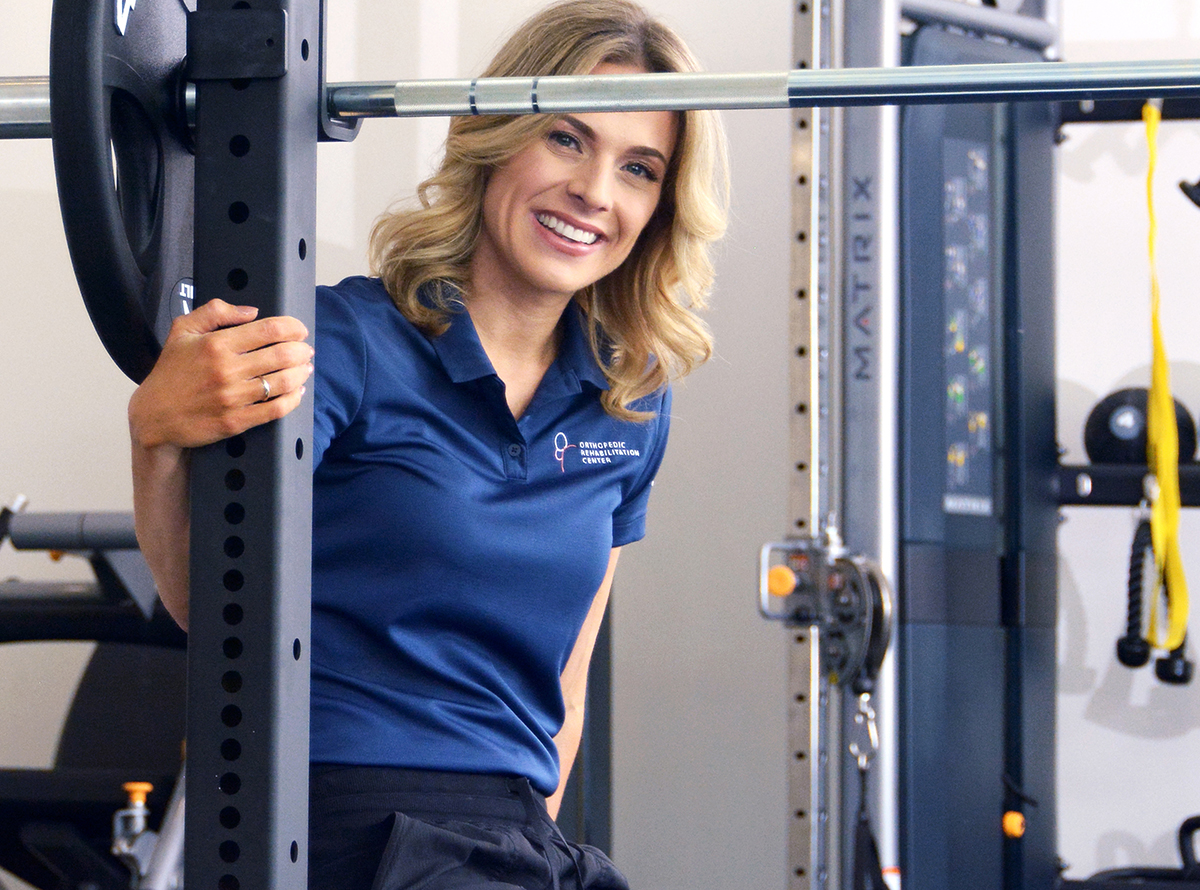 She attended Florida State University and began volunteering at health fairs and Special Olympics events while earning a doctorate in physical therapy at Novus Southeastern University. She graduated in 2015 and moved to Orlando to begin practicing at Orlando Health Jewett Orthopedic Institute.
"My education taught me how the body operates and what it needs to heal properly. My practical experience taught me how to use this theoretical knowledge to treat a variety of cases," she said. "It was incredible to work with the surgeons and learn the procedures; communication with the whole team is an integral part of treatment."
While patients were always the priority, Starkey began to consider a more customized level of care based on personal interaction and patient input.
"In the traditional treatment model, a physical therapist typically sees a few patients at once," she said. "This works for some patients, but there are others who prefer a concierge-style, one-on-one approach – that was the catalyst for starting my own practice."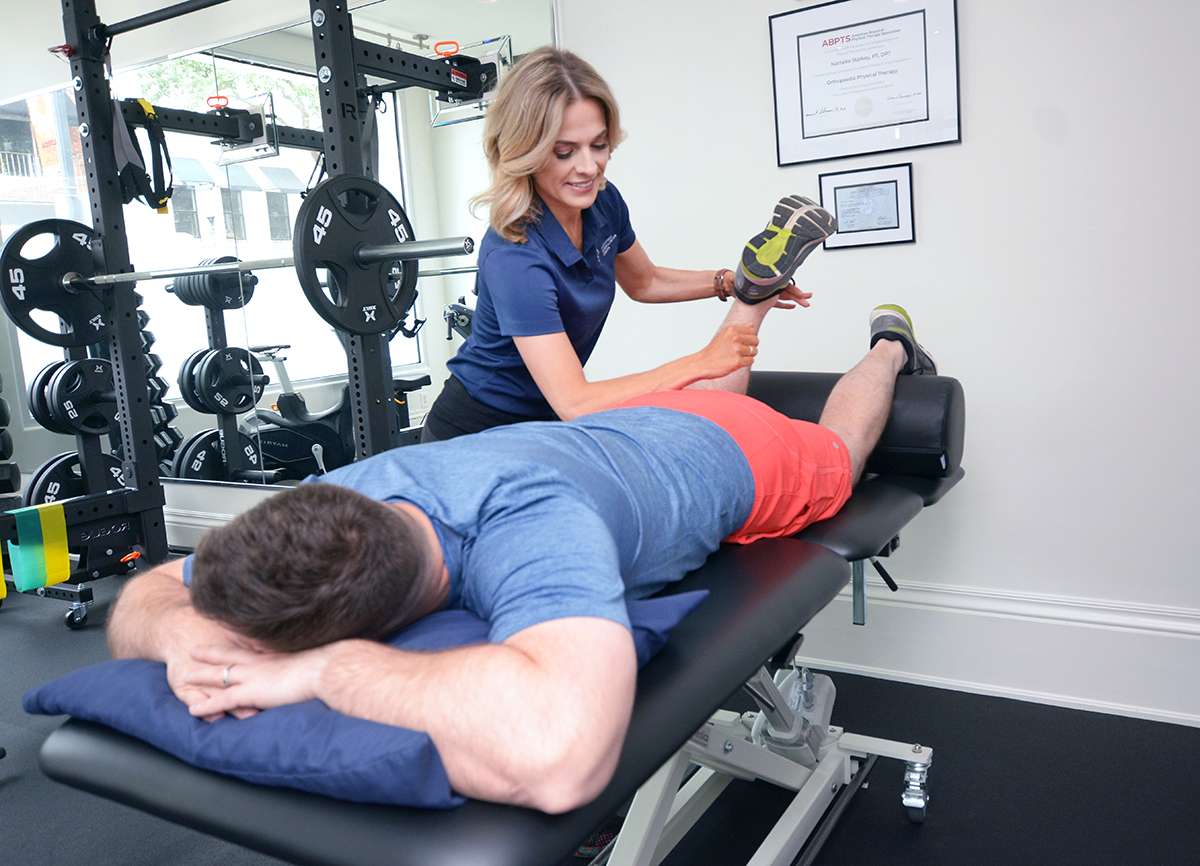 Her aspirations solidified into a business plan when her daughter was born in 2020. Daily focus shifted to motherhood during her maternity leave, but Starkey also missed the interactions and shared accomplishments of her patient schedule. "It's nice to hear their stories, but it's a greater feeling to help them meet their goals, whether it's returning to the golf course or holding a grandchild."
Her absence strengthened her resolve, and the decision was made to go out on her own. The search began for a location that allowed her to be close to home while providing the right environment for her practice. The timing proved to be right when a New England Avenue address was found and secured.
"I live in Winter Park, I'm familiar with the area and I wanted to be on Hannibal Square because there's such a charm to the neighborhood."
In March, Starkey opened Orthopedic Rehabilitation Center at 558 W. New England Ave., Suite 120. Her schedule began with a mix of familiar faces and new cases as long-time patients supported her new venture and referred friends and family. "I'm seeing patients from nine to 94 years old," she said. "Some have back pain and other chronic ailments, and some have difficulty with their tennis swing."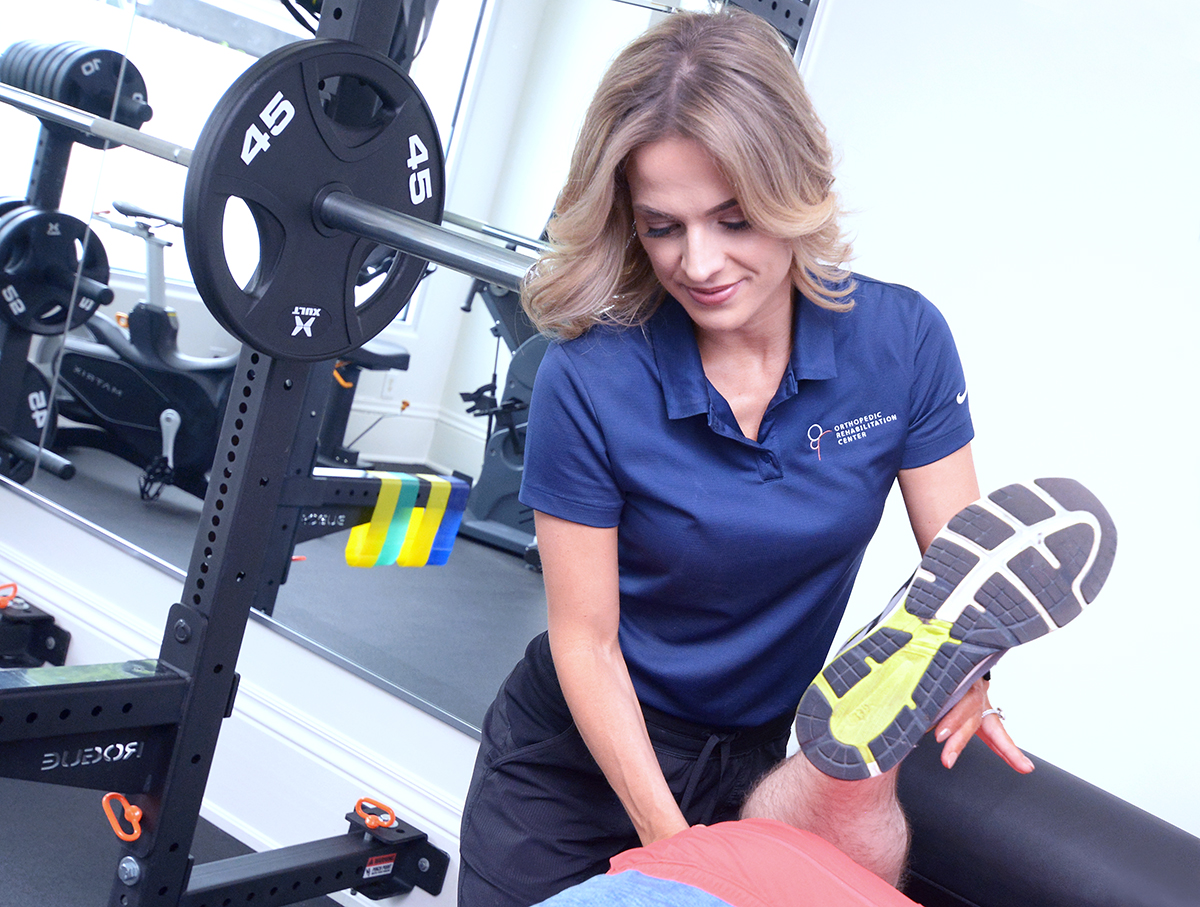 Despite opening a solo practice, Starkey maintains the same level of group involvement that she helped to facilitate at her previous position.
"I work closely with primary and orthopedic physicians to give them updates about how patients are progressing," she said. "I bring all involved parties into the mix so that they stay up to date and the patients get the proper approach to their care."
Starkey's desire to provide personalized care has, so far, meant seeing each patient herself. However, the hope of growing the business will come with a need to build a staff.
"My plans are to hire an additional therapist who can provide the same level of individualized care," she said. "That cannot be compromised, it's why I started my own practice. It's why I love what I do."
For more health related content see the Orlando Health Content Hub