Forward/Slash Premium Blended Whiskey celebrated the grand opening of its Winter Park distillery and blending house, located at 650 S. Capen Ave., on April 1 with a menu of craft cocktails and a peek at production. The bourbon brand is the result of a process that co-owners Tim Bradstreet and Michael Buffa are happy to discuss.
"We work with quality distilleries from across the country that are independently owned," Bradstreet told the32789. "We bring their product here to begin the process of blending distillates based on their flavor characteristics to create our own product."
Forward/Slash is the result of an experiential blending that began with a friendship. Bradstreet, a former beverage operations manager for Orlando World Center Marriott and Gaylord Palms, met Buffa, founder of Buffa Bittering Company, through a mutual involvement in the Orlando Whiskey Society.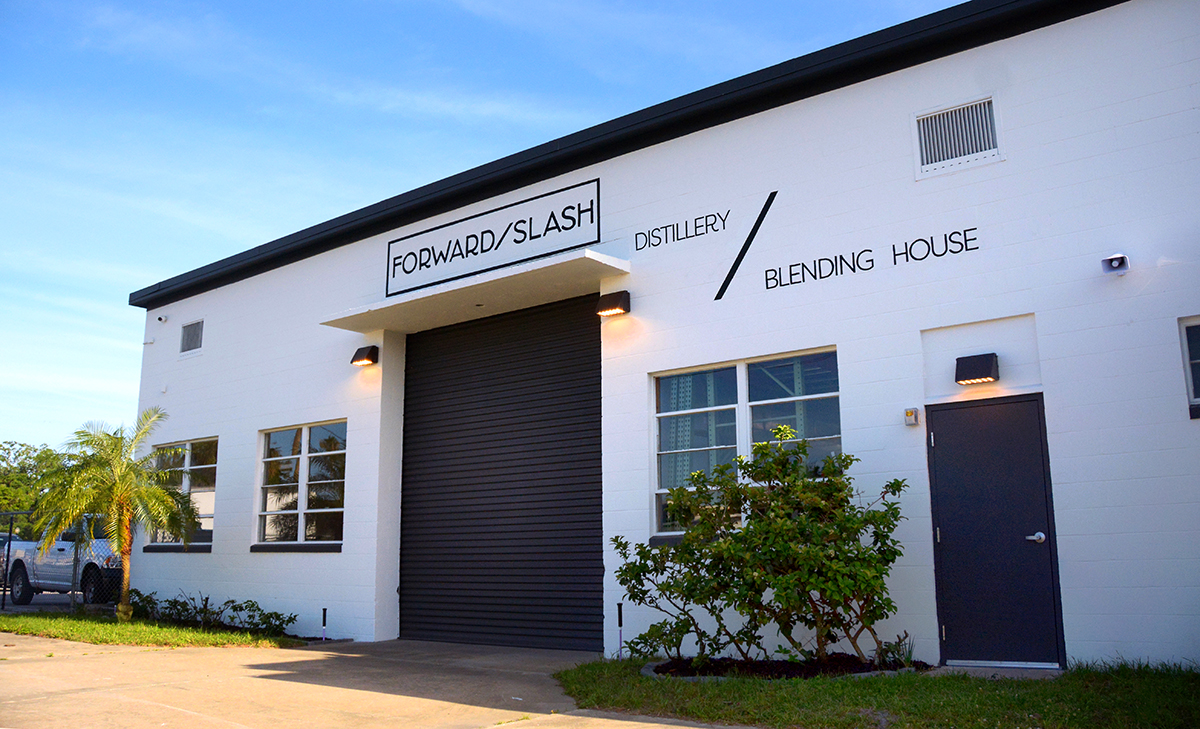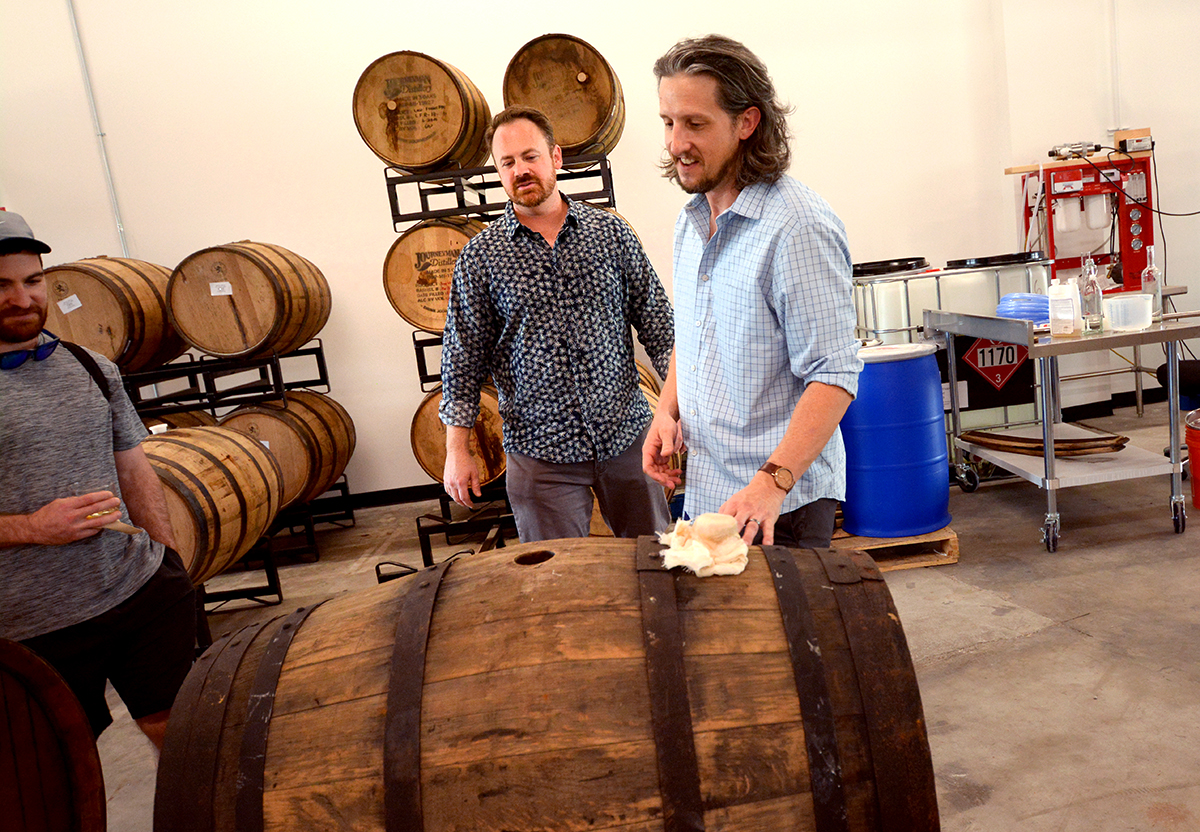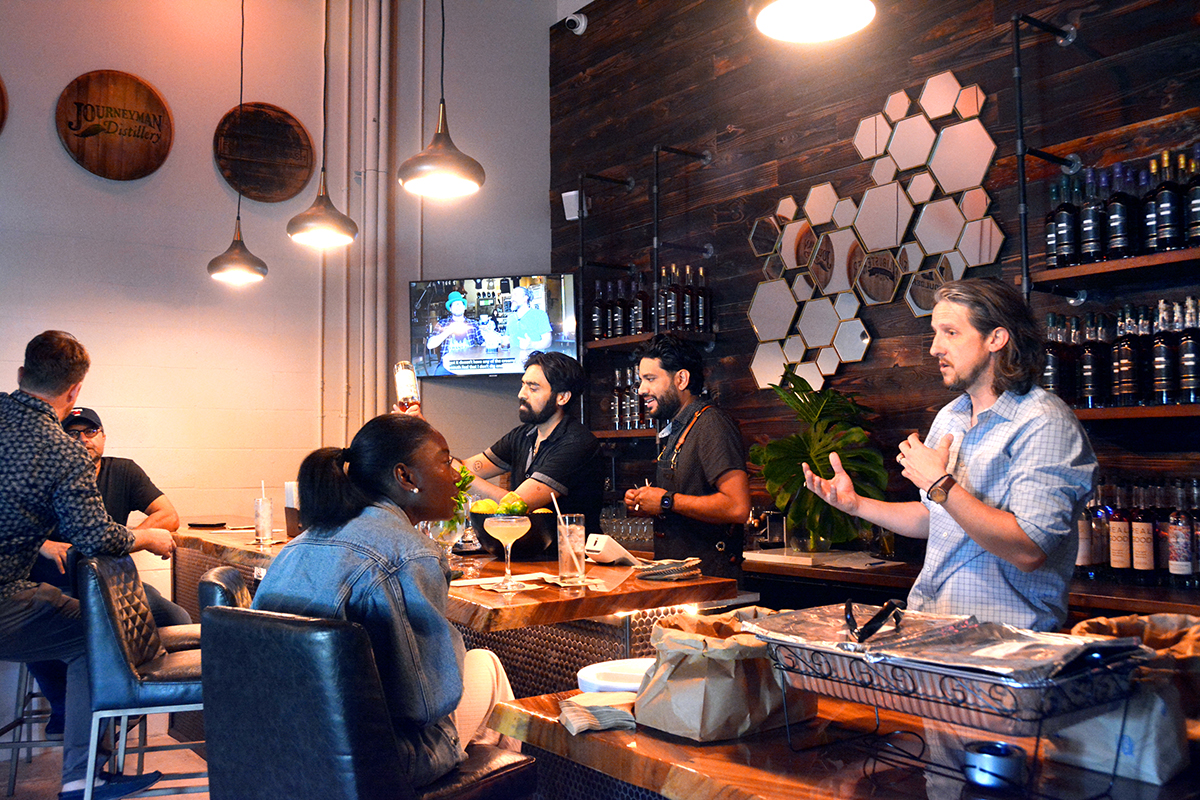 "I was manufacturing out of Jacksonville, but I knew I needed to have something that was based locally," Buffa told the32789. "I was considering what I thought would be unique; come to find out that Tim had the same idea and we said, 'why don't we just partner up and do this?'"
Their mutual industry connections gave them access to the independent distilling community; however, their opus did not reach its full potential until the 2021 passing of the Florida Craft Distilleries Law, which allows distillers to sell their products for in-house and off-site consumption.
"When we started this company, we weren't allowed to sell cocktails or pours of anything that we had distilled or blended," said Bradstreet. "The new law immediately shifted our focus."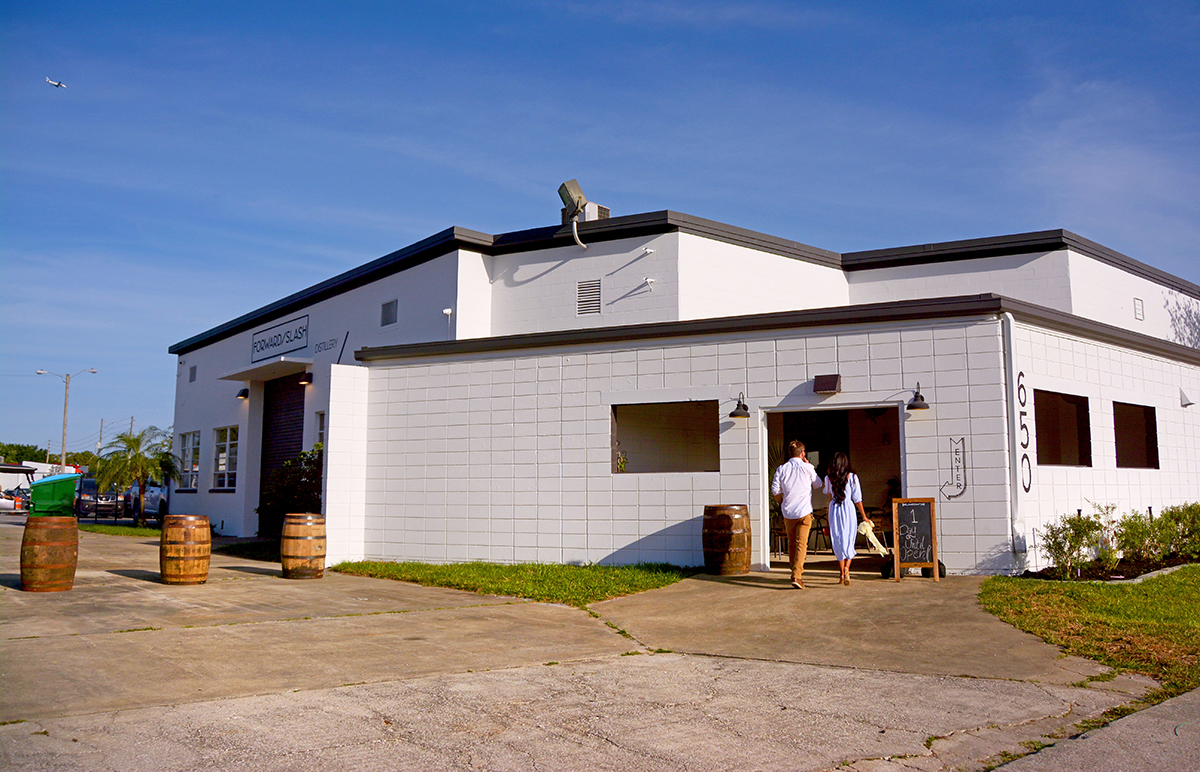 An ongoing search for a location to blend and store required the infusion of a public space to serve their product. The 7,400 square-foot 1950's era warehouse, formerly owned by the Holler family, was renovated into a blending lab and tasting room with ample space for storage and production that includes bitters distillation. Products are served as part of the craft cocktail menu with bottled bourbon sales also available.
The tasting room offers seating for 20 with roughly the same accommodation on a covered patio. Special tastings and a demonstration of the blending process will be part of scheduled tours. Tour guests will also sample the aromas of whiskies in storage, which can require up to eight months to fully mature.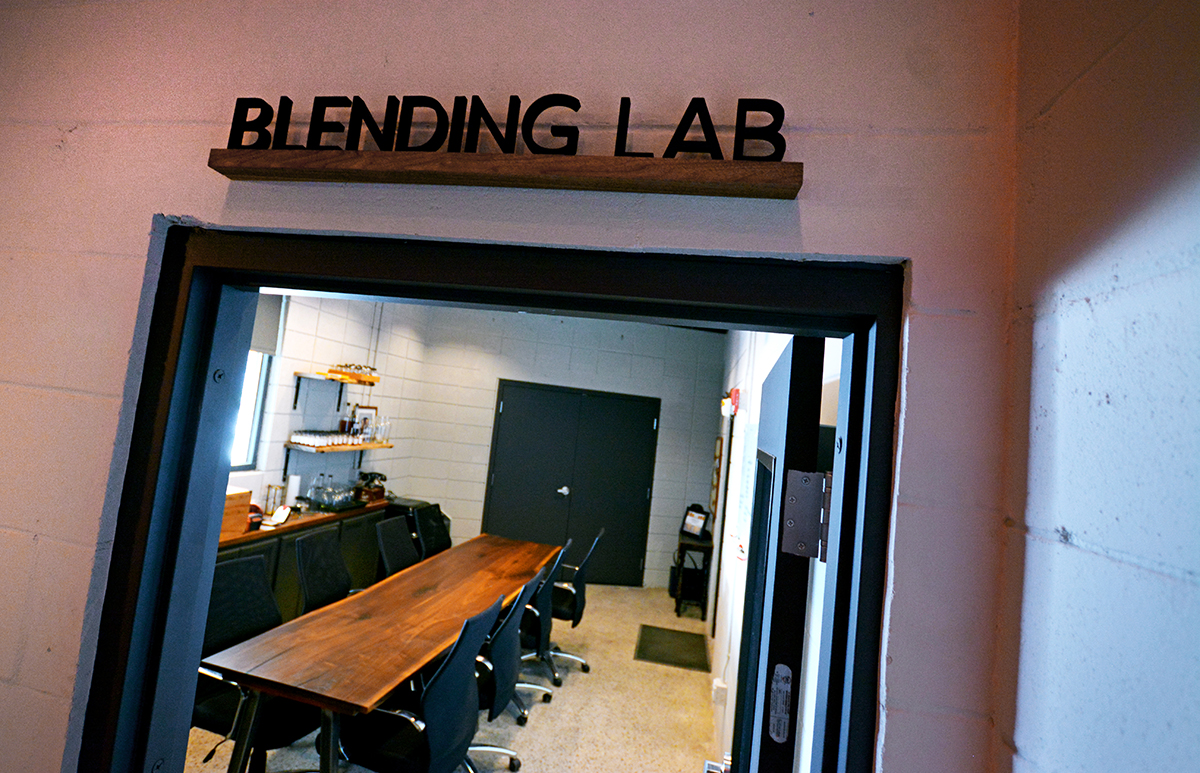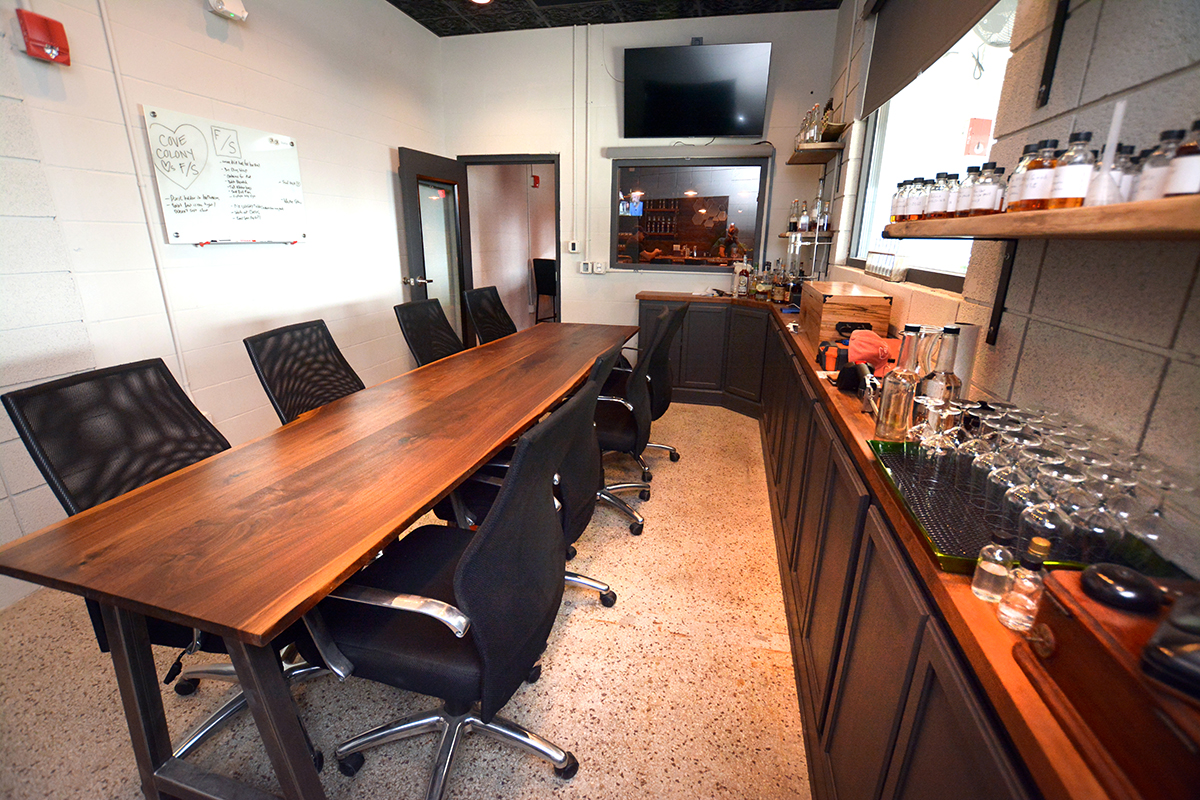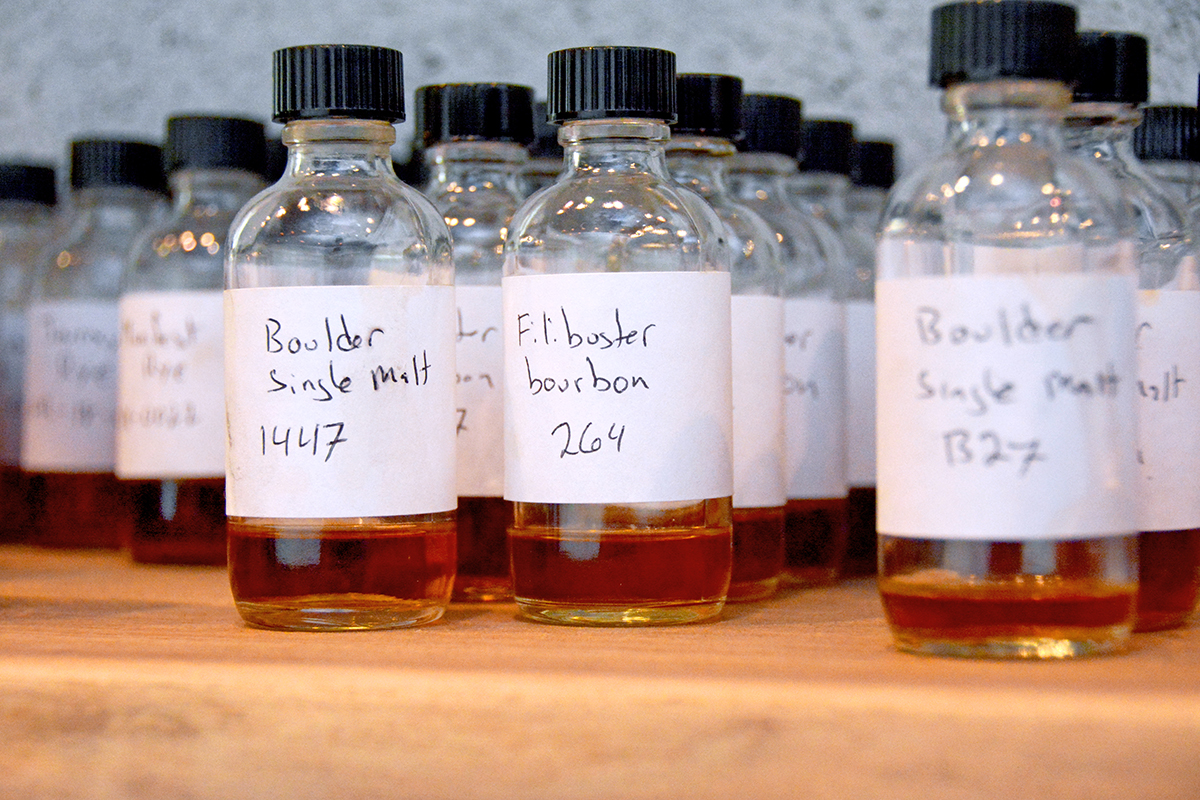 Forward/Slash also offers the first blended vodka, featuring potato and sugar based distillates, and plans to add rye and single malt whiskies to its brand later in the year.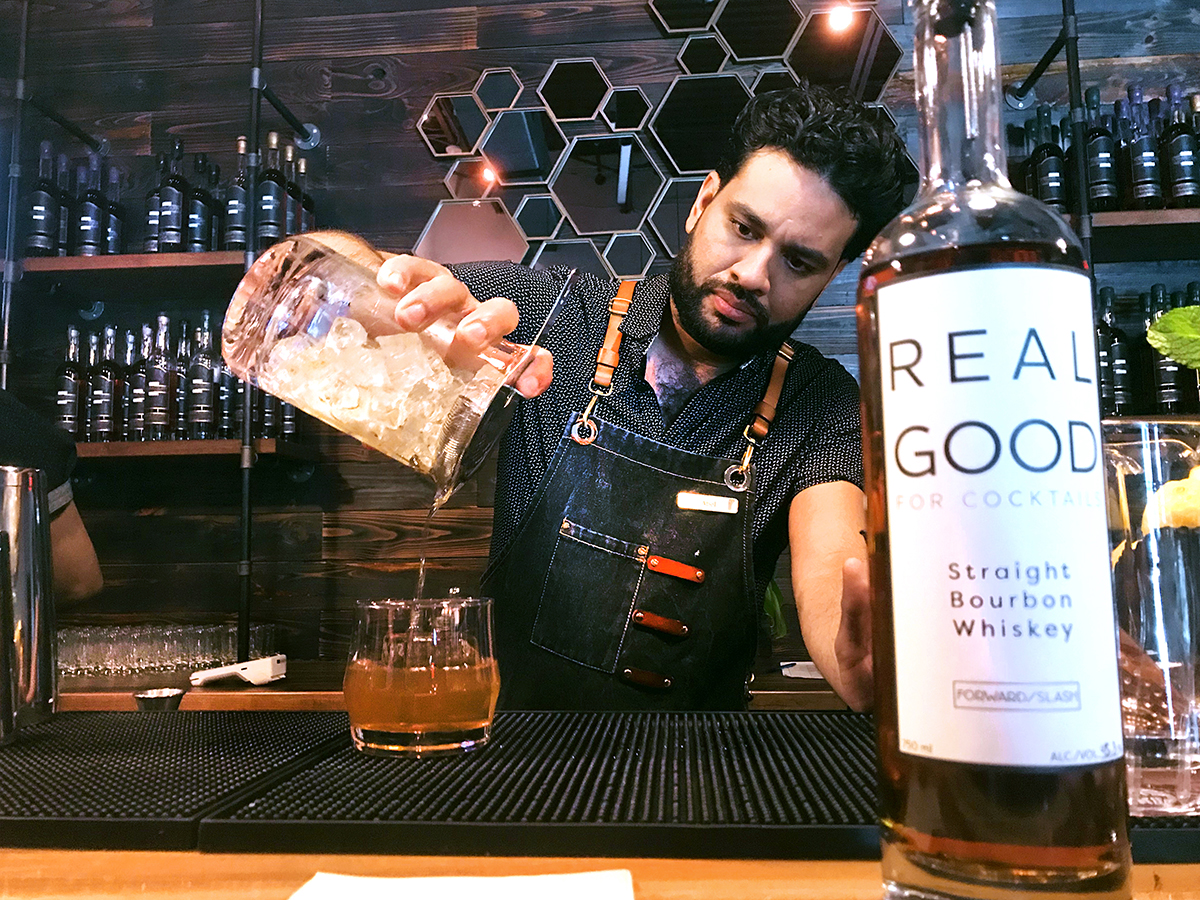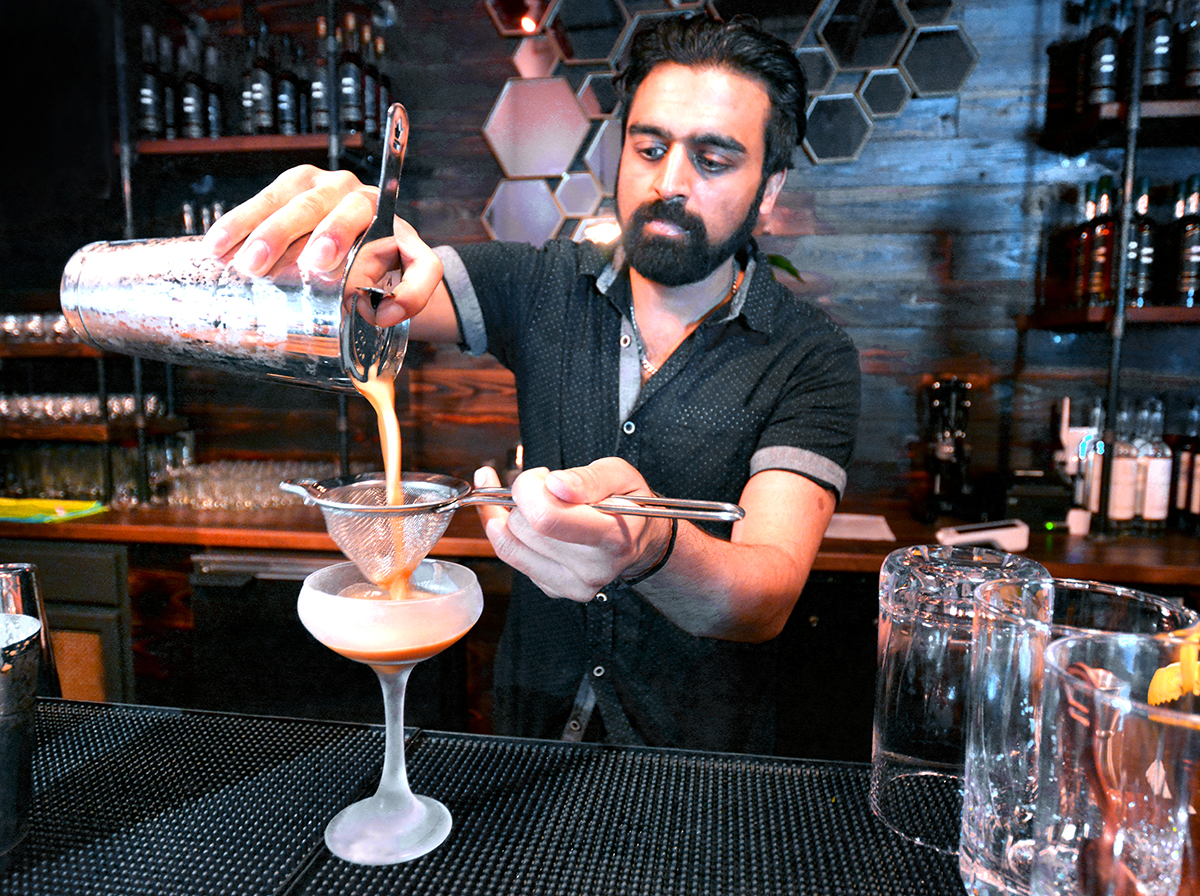 The building also offers room for expansion. Plans to double the size of the customer space with a lounge and second bar are under consideration, but Bradstreet and Buffa are currently more focused on welcoming the public, building their clientele, and producing their product.
"Every business starts with an idea, but I think the most successful businesses let that grow organically," said Buffa. "Instead of trying to dictate what you want your customers to like, you need time to figure out who your customer base is and be able to tailor your products to them."
The tasting room is open Wednesdays and Thursdays from 4-10 p.m., and Fridays and Saturdays from 4-11 p.m. Weekday tours with private tasting classes will begin within a month, information will be posted on the Forward/Slash website.