Rachel and Joel Hancock are sharing their passion for alternative healing from a high-profile address. Loving Thyself Rocks specializes in metaphysical wellness supplies with an online shop and a brick-and-mortar location at 339 S. Park Ave. The business is the culmination of a personal and professional journey that the couple is eager to continue.
After serving six years in the United States Marine Corps, Joel Hancock's resume became a collection of entrepreneurial ventures that ranged from selling iPhones and reselling furniture to owning a tree-cutting service.
"My whole life I have just been hustling," he said. "Whatever I could get my hands on, I was buying it and selling it."
Rachel Hancock is a former Orlando Magic dancer, but also had a dream to pursue healthcare, earning a bachelor's degree in health science from the University of Central Florida with a minor in psychology. Her path changed when she discovered the benefits of a massage technique, known as Reiki, that relieves stress by directing a healthy flow of the body's natural energy.
"My Reiki therapist used crystals during one of our sessions," she said. "It changed everything, and I had to lean more." Her experience inspired her to become a certified advanced crystal practitioner, Reiki master, and a published author.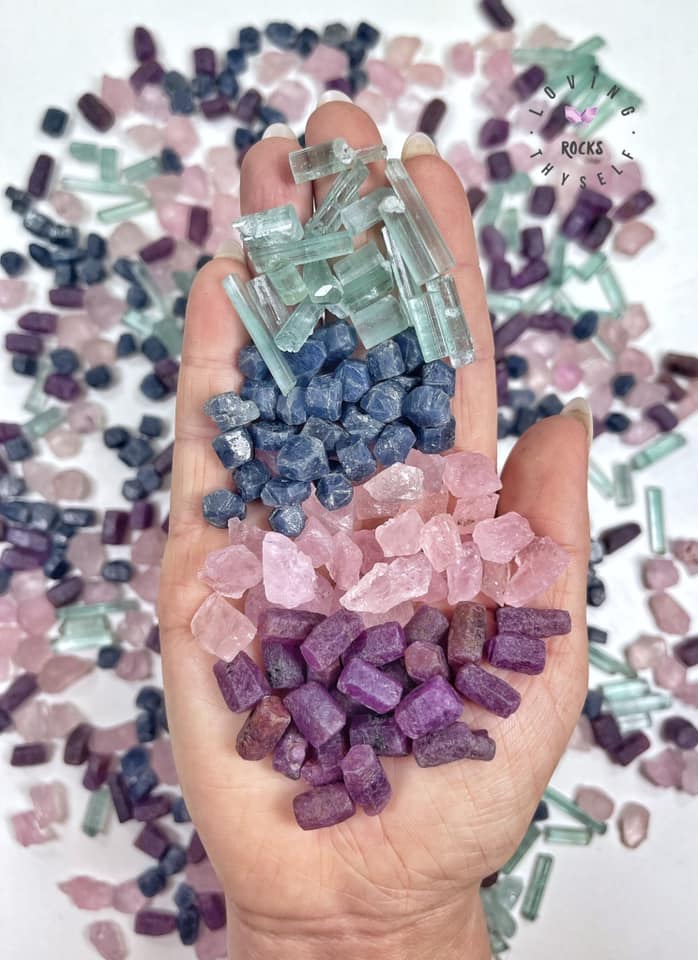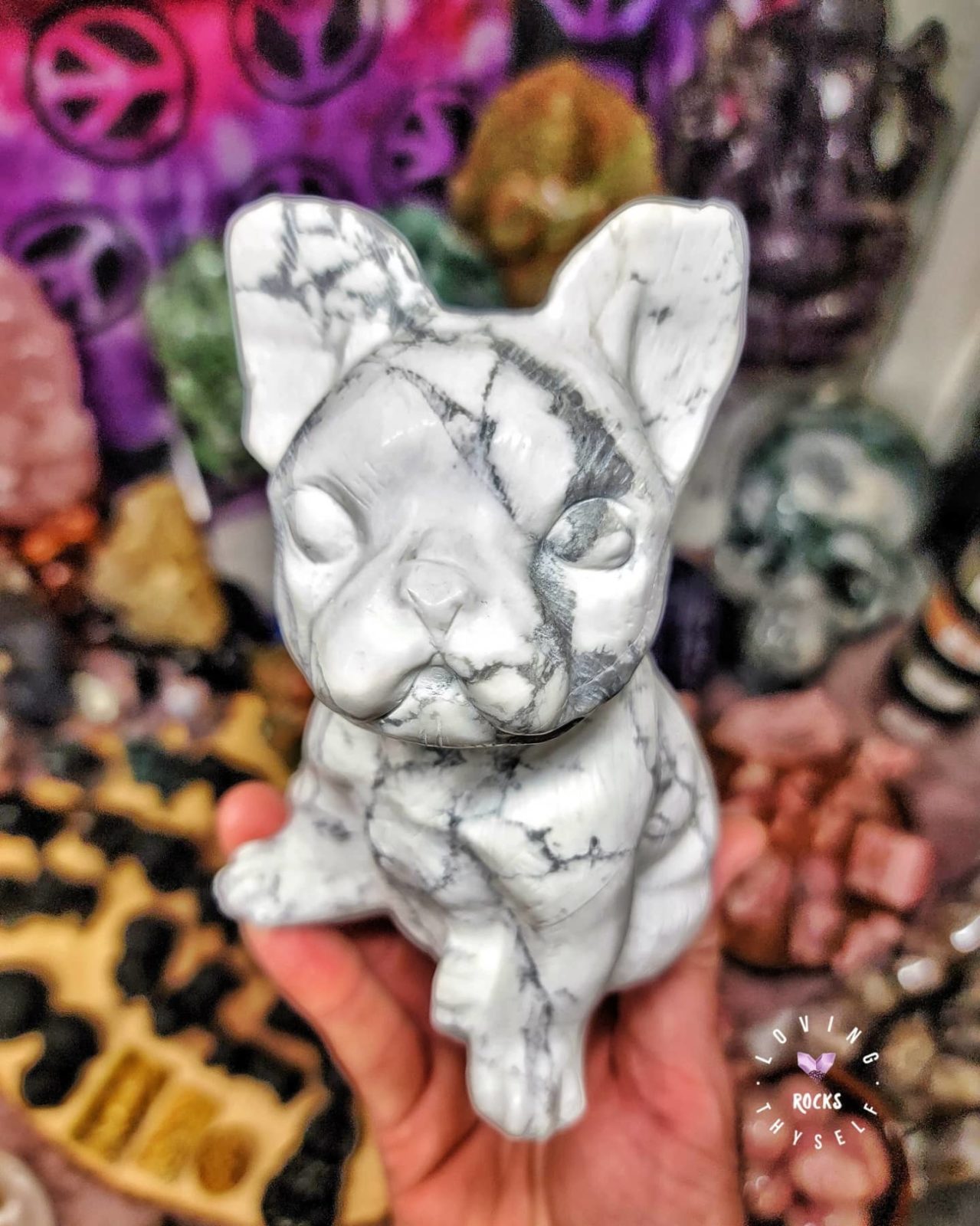 The Hancocks promote the healing benefits attributed to various types of crystals while fostering an appreciation of nature through the beauty of the objects that populate their shop. Here, they discuss the personal experiences that led to an entrepreneurial adventure.
How did you discover healing through crystals? (Rachel) In 2016, I got sick; I felt weak, couldn't function normally, and could not get answers from any doctors about what was wrong with me. I tried everything from a medical standpoint, then I began practicing meditation and yoga. It was suggested I try an energy massage known as Reiki; that was the first time I actually experienced healing. A couple sessions later, my therapist asked if she could use crystals, which I wasn't familiar with at the time. I really was open to anything, and she placed them on my body during the massage. I had, like, an out-of-body experience that just really blew me away. It changed my physical health. It changed my outlook. I wanted to know everything about crystals. I wanted to know why I experienced those kinds of things and I really became passionate about learning how I could help others. My husband started to use crystals, and then we helped loved ones, and it all continued from there.
(Joel) I saw that she was getting better after so long. At that time, I was an alcoholic and a drug addict. And I picked up a crystal, set an intention and I never looked back. That was six years ago and I've been clean ever since.
(Rachel) I also completed a certification to become an advanced crystal healing practitioner, but most of my knowledge comes from personal experience and from other people who have healed in their own life using crystals.
When did you start the business? (Joel) We officially started in 2018 selling online at first. The Winter Park store is our first brick-and-mortar we opened in November 2021.
What made you want to open in Winter Park? (Joel) We've always wanted a store on Park Avenue. In 2020, we had found a place that just didn't pan out and decided to not move forward with the deal. Two months later COVID hit, so it was a real blessing that first deal fell though. Closing down right after opening would not have gone well for us.
(Rachel) A year and a half later, my husband just randomly had this feeling to go back to Park Avenue and found the place we have now. He showed me right afterward and we were both like, "Yep, this is the one." There just was no question about it.
How did you begin sourcing stones? (Joel) We didn't know anything about starting a business. We were just selling as a hobby. I found a company in Canada that sold wholesale to the public, so I started buying from them. After we received our business license, we started going to gem shows and we were able to build relationships with contacts in the business community. That's when it really took off.
Do you receive inquiries from mineral collectors as well as people looking for specific healing properties?) (Joel) We have a variety of people who come to the store and shop online. There are some incredibly rare minerals that you wouldn't know just by looking at them. We have really large amethyst stones and different display pieces that people can place in their home, even if they don't completely understand anything about them. They just think they're pretty.
(Rachel) We have customers coming from Tampa, some from Palm Beach. They make the trip because they love it so much. We even had a couple fly in from California for the grand opening.
Is there a plan for expansion or widening your inventory? (Joel) I'd like to see how big this local market actually is. It's really like a store at either Florida Mall or Mall at Millennia, because that area is just ridiculously busy. I think that's probably next on our list.
Is there anything you want to tell people who might be on the fence about exploring the shop? (Joel) Don't be scared to come in. We opened on Park Avenue knowing there's a very conservative energy there; we're trying to change it a little bit. A lot of people don't believe in any of this, so we try to promote it as a fun store where anybody can come in and check out these natural forms. All of these things are created by nature and they're just amazing to see. If you're into the healing side of it, we'll talk to you about that, too.