After nine years in business, Winter Park-based Grounding Roots has become a pilgrimage-worthy destination for locals looking for hearty juices with healing powers. And with their recent purchase of The Home Farm, a handmade apothecary line, Amanda Stone and her co-founder/husband, Jedidiah, have big plans for the small business.
Stone, a former advertising executive, recounts suffering from health issues as early as 15 years of age. "I was constantly sick. I was always in pain. I was diagnosed with lots of different things and prescribed different cures over the years." Instead, she decided to try a different approach – changing her diet.
"My husband is a healer by nature. He was a massage therapist when we met, and he just made it his mission to heal me," recalls Stone.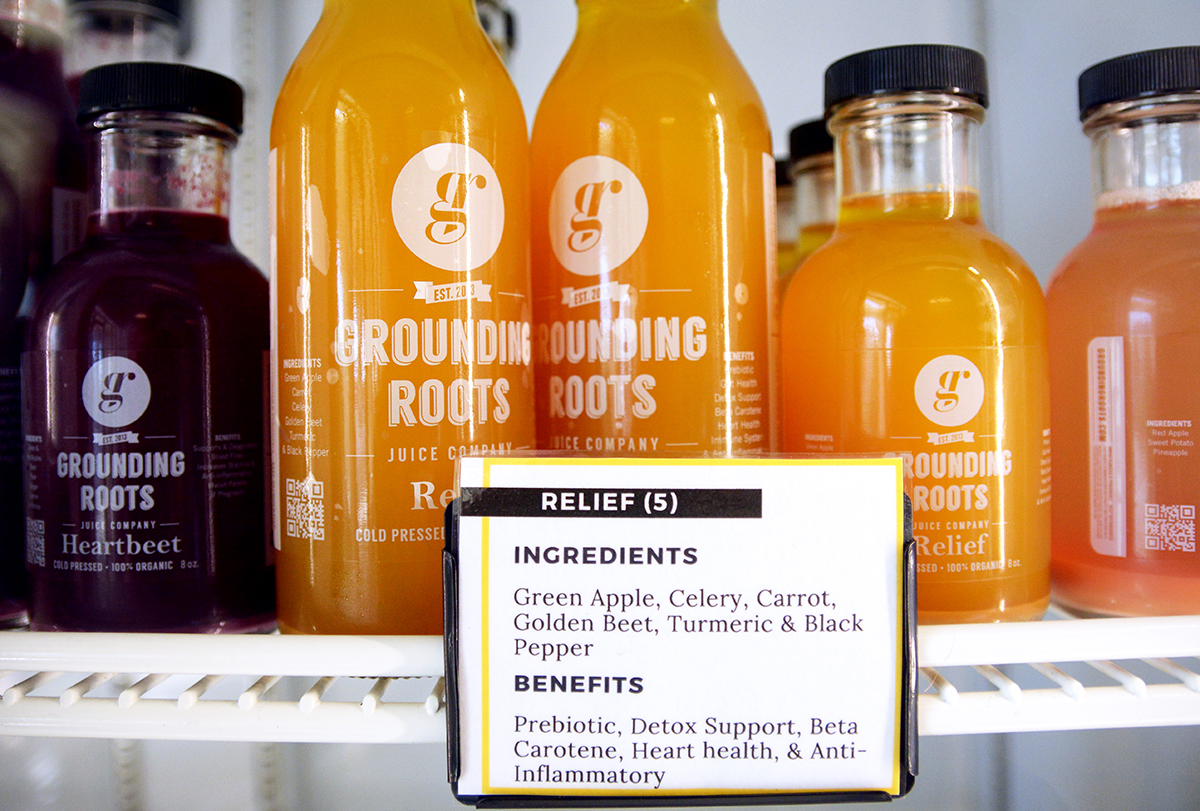 Inspired, in part, by watching the 2010 nutrition research documentary Fat, Sick and Nearly Dead, the Stones bought their first juicer at Bed Bath & Beyond in 2013. "We cut out sugar, made other small tweaks and amazing things just started happening to me."
Leveraging the retailer's generous return policy, they pushed the limits of their store-bought juicers, trading for a new model each time the motor eventually gave out.
Witnessing the restorative powers of the Stones' juice recipes inspired friends and neighbors to try the cold-pressed concoctions. In 2014, demand led to the opening of a brick-and-mortar shop in College Park. But while their first business venture prospered, Amanda Stone's health declined. "I was getting sicker and sicker, and then I just quit everything," she said.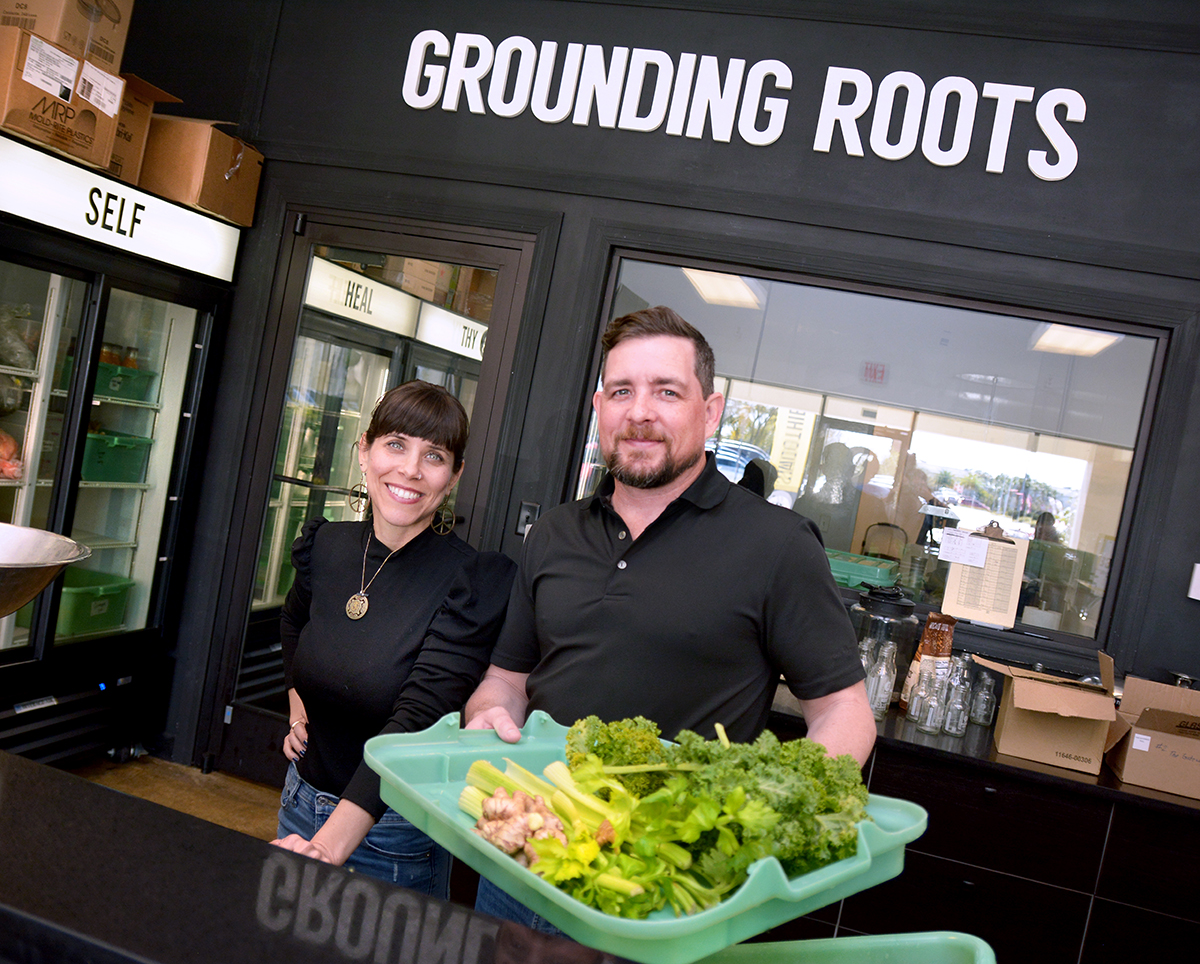 With Jedidiah handling the day-to-day operations of the shop, Amanda sought a cure. After a years-long series of appointments with specialists, she and her medical team concluded that a single diagnosis, Lyme disease from a childhood tick bite, was to blame.
After consulting a Lyme disease expert at the Omega Institute in New York, Stone learned that the medications she had been prescribed for false diagnoses would have likely suppressed her immune system with deadly consequences. "It was a serious reminder that it pays to trust your gut," she added.
Stone's daughter, Lilia, would also be diagnosed with Lyme disease, and the Grounding Roots mission became clear: "This is no longer just about making great juice. It's about protecting our family and healing our community," said Amanda.
The cold-pressed juicery continued its mission at the College Park address, expanding to a larger sister store on Aloma Avenue that would become their sole location.
"We were open in both neighborhoods for [what felt like] a minute, but our energy needed to be focused in one location," said Amanda. "We made the transition and have been here for a little over five years."
The Winter Park location, at 4270 Aloma Ave., has helped to diversify the client-base with 24 Hour Fitness next door. "We've got young college students coming for a pre-workout juice, and 70-year-olds replenishing afterwards," said Amanda. And the community of dedicated clients proliferated with the addition of subscription and delivery services.
When the COVID-19 pandemic hit, the lack of in-person shoppers inspired the Stones to widen the delivery radius to 25 miles. "We were forced to embrace it wholeheartedly," said Amanda. "And now deliveries and subscriptions make up 1/3 of our revenue."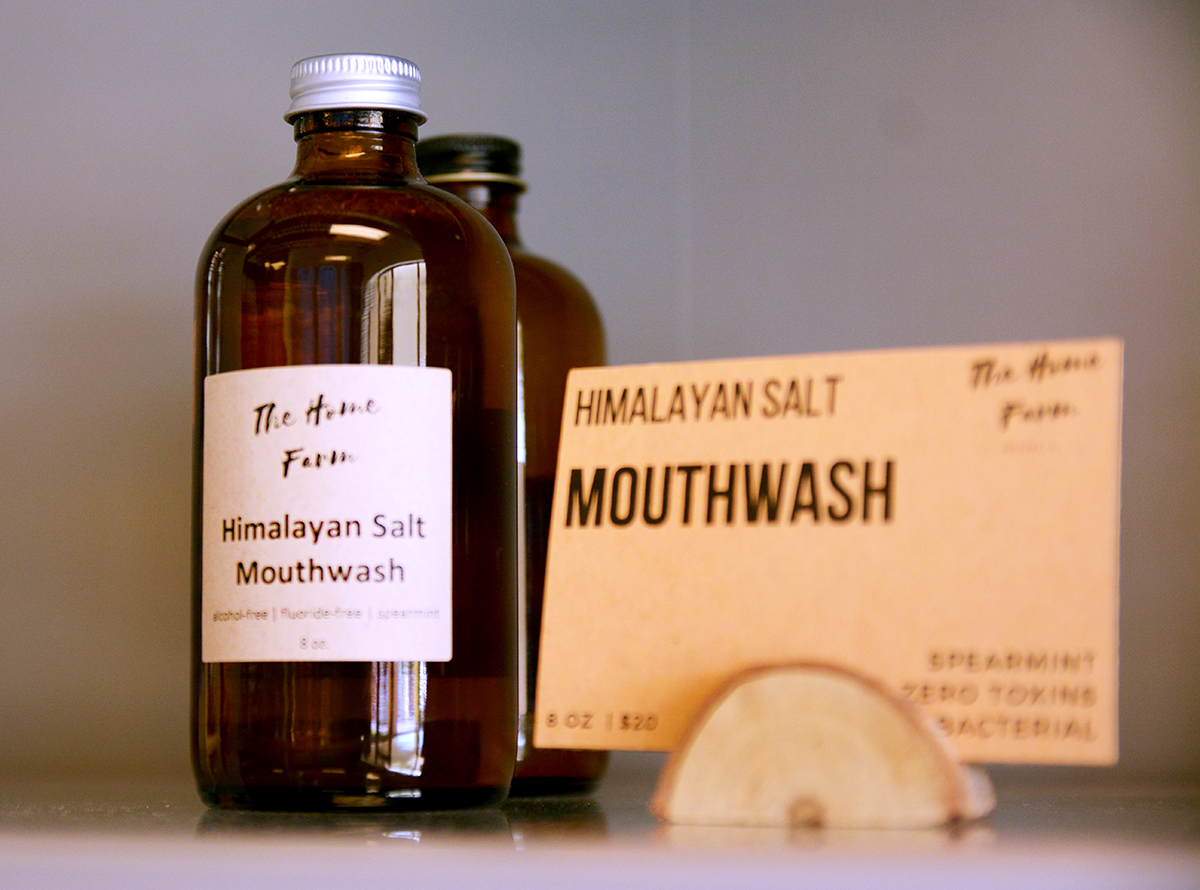 Another significant advancement has been the recent purchase of The Home Farm, founded by Rollins professor-turned sustainable entrepreneur, Eren Tatari. The line ranges from handmade cosmetics, like their bestselling magnesium spray, to eco-friendly home goods like coconut, olive, and jojoba oil-based, all-purpose spray. The entire range of products is concepted and created in-house by Stone and her team.
Success has inspired Grounding Roots to look for new ways of growing the customer base by shipping Home Farm products nationwide through sites like ZeroWasteStore.com, one of the largest online retailers of sustainable goods.
Closer to home, the Stones are helping shape the next generation of young entrepreneurs and conscious consumers through tours and classes. "We teach them how to concept a juice and price it out to understand their costs and profits." Recent tour groups have included a Brownie troop and a home-school class.
Amanda, Jedidiah, and their entire team have built a business and a movement through local support, which has allowed the company to take root. "It's been exciting to watch that whole other world open up," said Amanda.
Store hours are 10 a.m.-6 p.m. Monday-Wednesday and Friday-Saturday, 10 a.m.-2 p.m. Thursday, and 10 a.m.-3 p.m. Sunday. Check the website for information on tours and classes.