Winter Park Sidewalk Art Festival Board members and patrons gathered at Winter Park Events Center on the evening of Feb. 2 for the unveiling of the 2023 festival poster.
The selected work is by Tallahassee-based painter Debo Groover who used her experiences visiting Winter Park as inspiration for the piece. Groover, who was unable to attend the unveiling, developed a technique of using polymer clay as a painting medium for her whimsical portraits and depictions of animals and nature. The poster features references to former Winter Park Sidewalk Art Festival Board Member Carolyn Bird, who passed away in 2020. Bird's Boston terrier is at the center of the composition.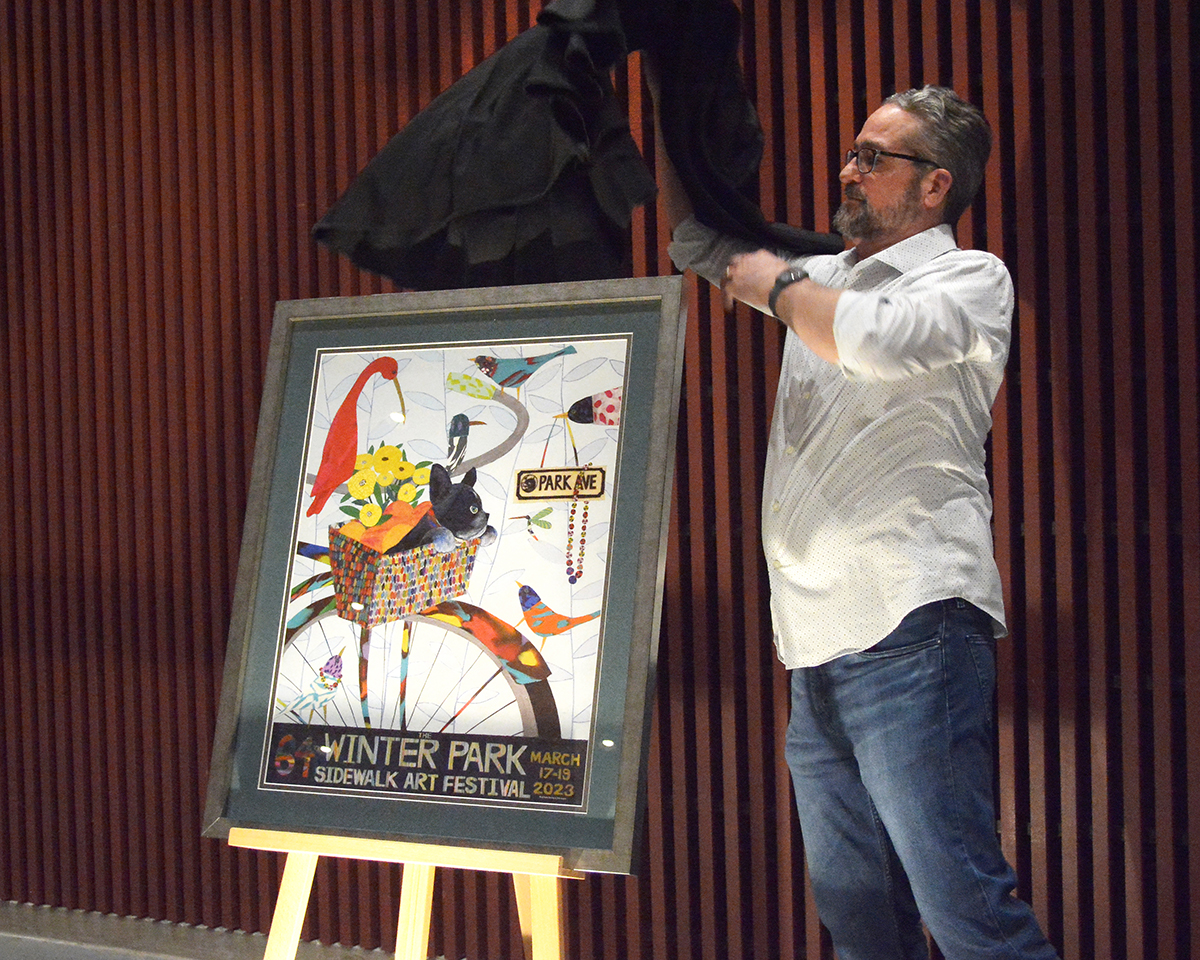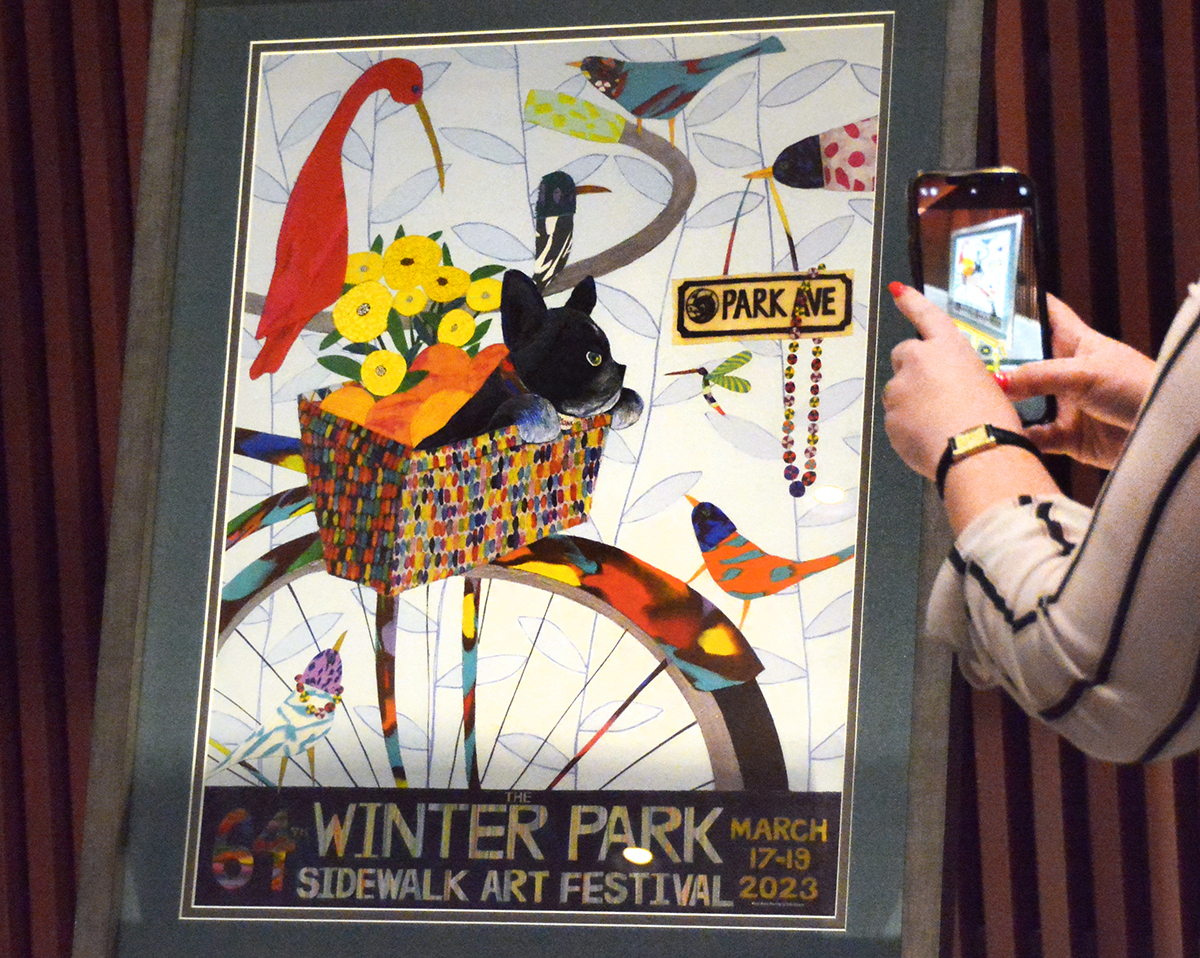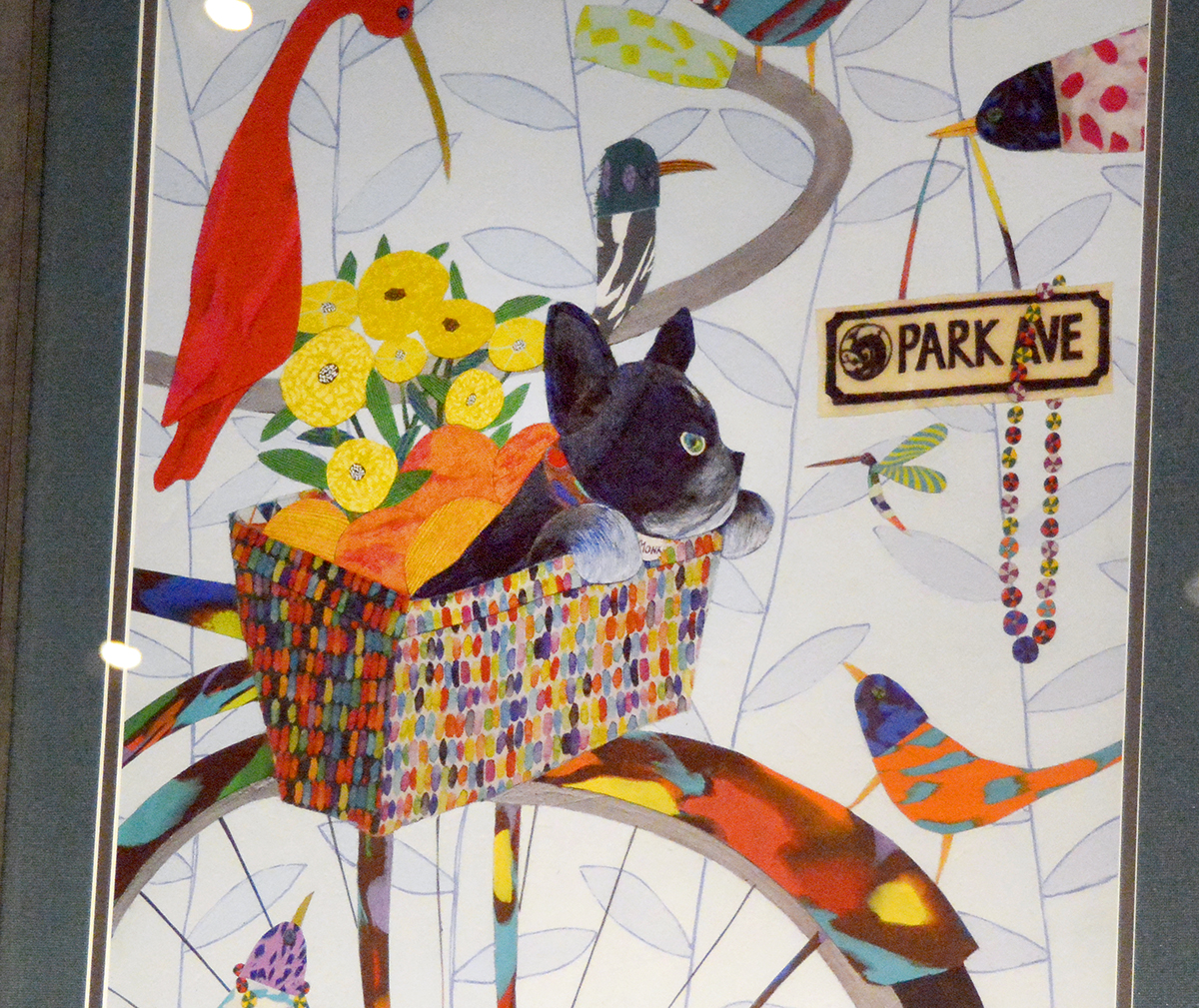 The 215 artists at this year's festival, happening March 17-19, will include more than 30 first-time exhibitors, and were selected from more than 1,000 applications from around the world. Annual cash awards rank among the highest of any art festival in the country and are presented in the following categories:
Best of Show Purchase Award: $12,000
Edyth Bush Charitable Foundation Purchase Award: $5,000
Morse Museum Award: $2,500
10 Awards of Excellence: $2,000 each
20 Awards of Distinction: $1,000 each
30 Awards of Merit: $500 each
This year will mark the first presentation of the Monte Livermore Celebration of Nature Award, which will recognize an outstanding work that represents a love of nature. The $2,000 award will be presented annually and honors the memory of Winter Park horticulturalist, business owner, and Festival Board member Robert "Monte" Montbriand Livermore, Jr.
According to festival staff, more than 250,000 visitors attend the three-day-event. Offerings include kid-friendly art activities, food vendors from across Central Florida, and live music. Last year's event began a new tradition of scheduling of the free kickoff concert at Central Park on the Saturday prior to the festival. This year, the show is scheduled for March 11 with headliner Spyro Gyra.
Festival hours will be 9 a.m.-6 p.m. on March 17-18, and 9 a.m.-5 p.m. on March 19. Visit WPSAF.org for more information.