Winter Park Fish Company officially reopened on Thursday, Jan. 5, after a nearly two-year absence from the local restaurant scene.
"We started a soft opening on Tuesday, but as far as Facebook is concerned today's our first day," Winter Park Fish Company Manager Tara Eurton told the32789.
The restaurant, located at 761 Orange Ave., was cited in the spring of 2021 by the City of Winter Park for failing to obtain the proper permits to enclose a section of outdoor seating. The resulting project shutdown, along with permitting requirements and construction delays, kept the doors locked for more than 20 months.
According to Eurton, the renovation increased seating to 61 with more windows and new flooring. "It's a little bit more classy, but it still has a very easy vibe," she said of the new look.
A Jan. 4 post on the company's Facebook page announced the reopening:
"The Winter Park Fish Company is OPEN! Welcome 2023! We are thrilled to welcome all our guests! With over 50 years of experience, the Thanos family's focus is providing you with real quality freshly made American seafood. We have been working tirelessly behind the scenes to guarantee the best and highest quality of all our ingredients. So let's start The New Year out right!"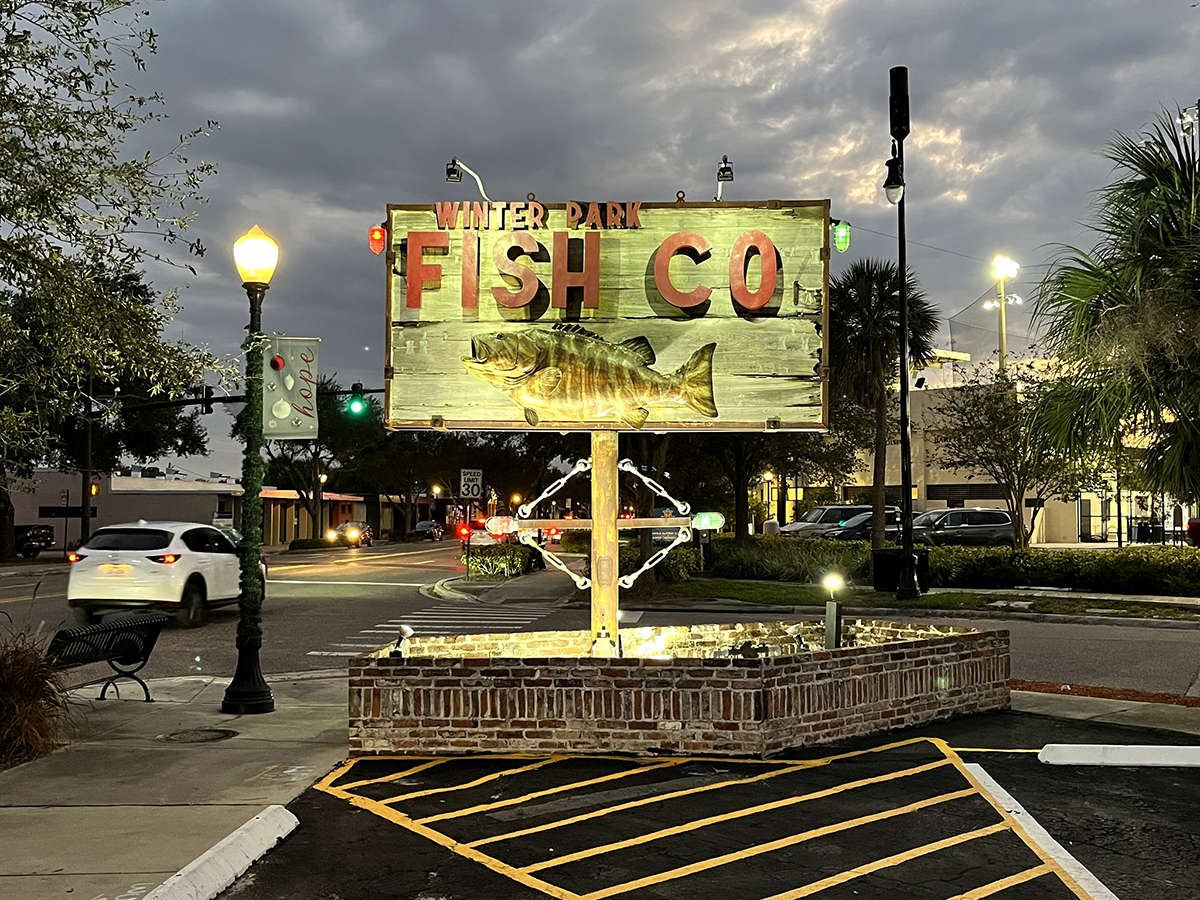 Dino Thanos, owner of the Omega Deli Restaurant in the Landmark Center One building at 315 E. Robinson St., stepped into a co-ownership role during the shutdown to help with reviving and maintaining the brand.
"It's such a great spot," he told the32789. "I wanted to get it back into the community so we're trying to bring it back to life like it was."
A comeback hinged on maintaining the quality that the community had come to expect. That feat was achieved when Thanos and his team brought back the kitchen staff. "We were able to retain almost 80% of the kitchen staff, all the same recipes, everything is fresh and ready to go," he said.
The menu is currently the same as before the shutdown, but staff will wait approximately 6 weeks before looking at possible changes.
"We're not adding specials for another week or two, just so we can get everything running smoothly," added Thanos. "We're looking at working with new providers to get what we need – I'm a real stickler for fresh products."
The Winter Park Fish Company website is not currently operating, hours listed on its Facebook page are: Tuesday-Thursday 11 a.m.-9 p.m., Friday and Saturday 11 a.m.-10 p.m., and Sunday 11 a.m.-3 p.m. Call 321-972-5393 for more information.