Hundreds gathered along Park Avenue on Dec. 29 to show their school spirit as the City of Winter Park hosted the 15th Cheez-It Bowl Parade of Bands.
Florida State University's Marching Chiefs and the University of Oklahoma's Pride of Oklahoma marching band performed a few hours before their respective football teams faced off in the Cheez-It Bowl at Camping World Stadium.
"I'm an Oklahoma alum so I had to come out and show my support," said Winter Park resident Rosemary Hakimipour, who was a member of the Pride of Oklahoma band from 1984-86.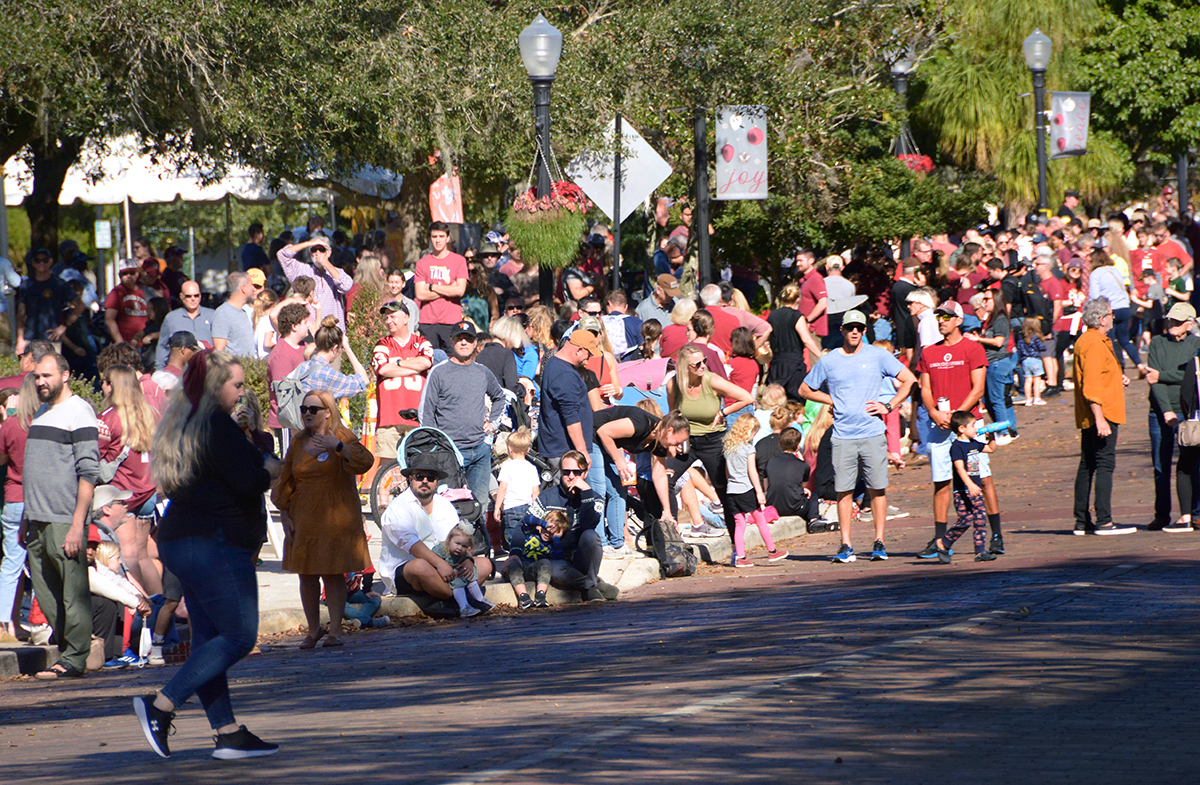 Fans lined both sides of the street wearing all manner of school gear, and some handmade spirit-wear.
"I'm attending Florida State and a Winter Park resident so this works out great for me," said Jack Henyecz, who sported a Cheez-It helmet and necklace he made himself.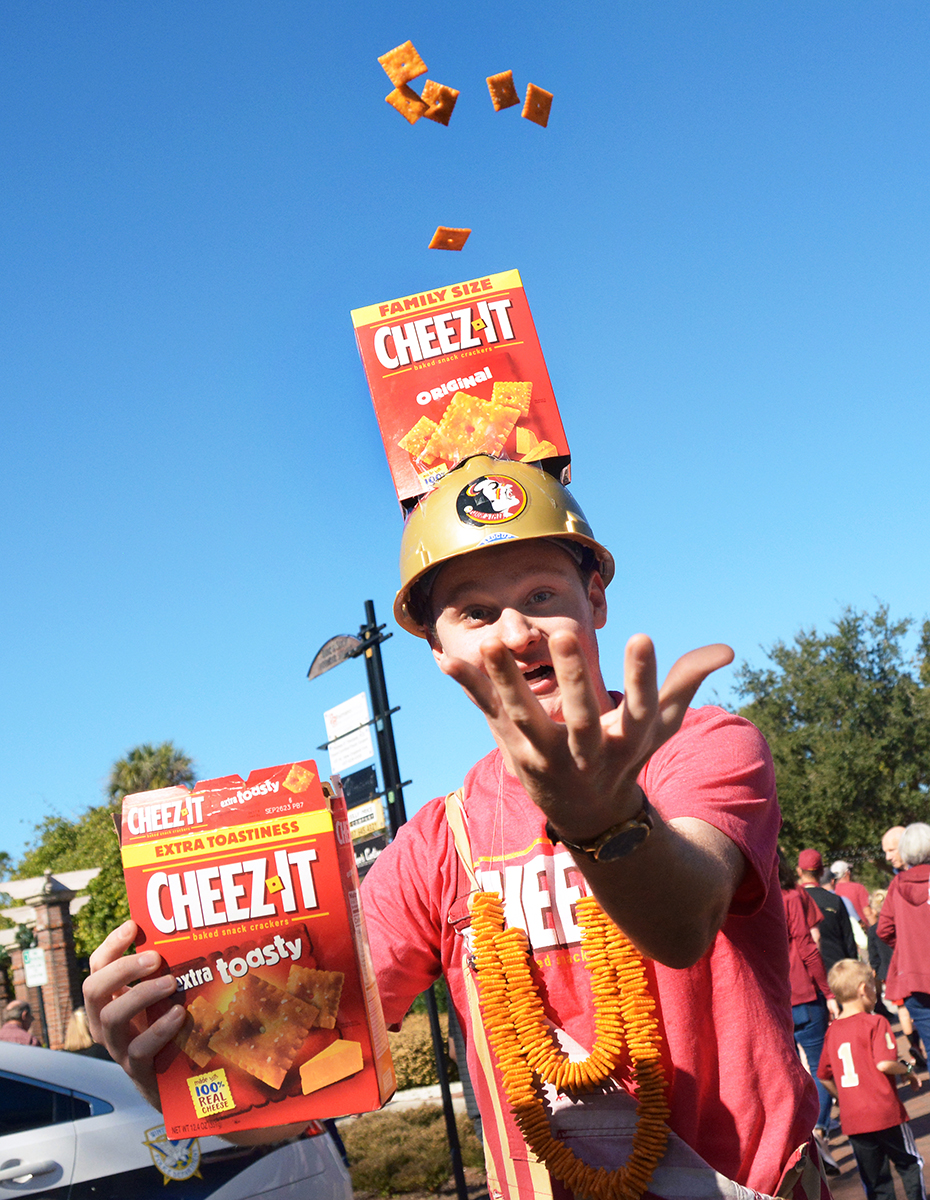 Bands gathered by the intersection of Interlachen and Lyman Avenues, then headed to Park Avenue and marched north to Central Park to perform the "Bandtastic Game Day Preview."
Competition took a back seat to camaraderie as the crowd cheered both bands and enjoyed a morning of music.