Since 1999, Diesta Gundacker and her husband, Charlie, have opened their Cortland Avenue home as volunteer puppy raisers for Canine Companions. They provide puppies a safe home, take them to obedience classes, facilitate socialization opportunities, maintain their healthy diet, and give lots of love until they graduate as service dogs.
Canine Companions is a non-profit organization founded in 1975 that has enhanced the lives of people with disabilities by providing highly trained service dogs, free of charge. Today, Canine Companions leads the service dog industry with six nationwide training facilities, one of which is located right here in Central Florida.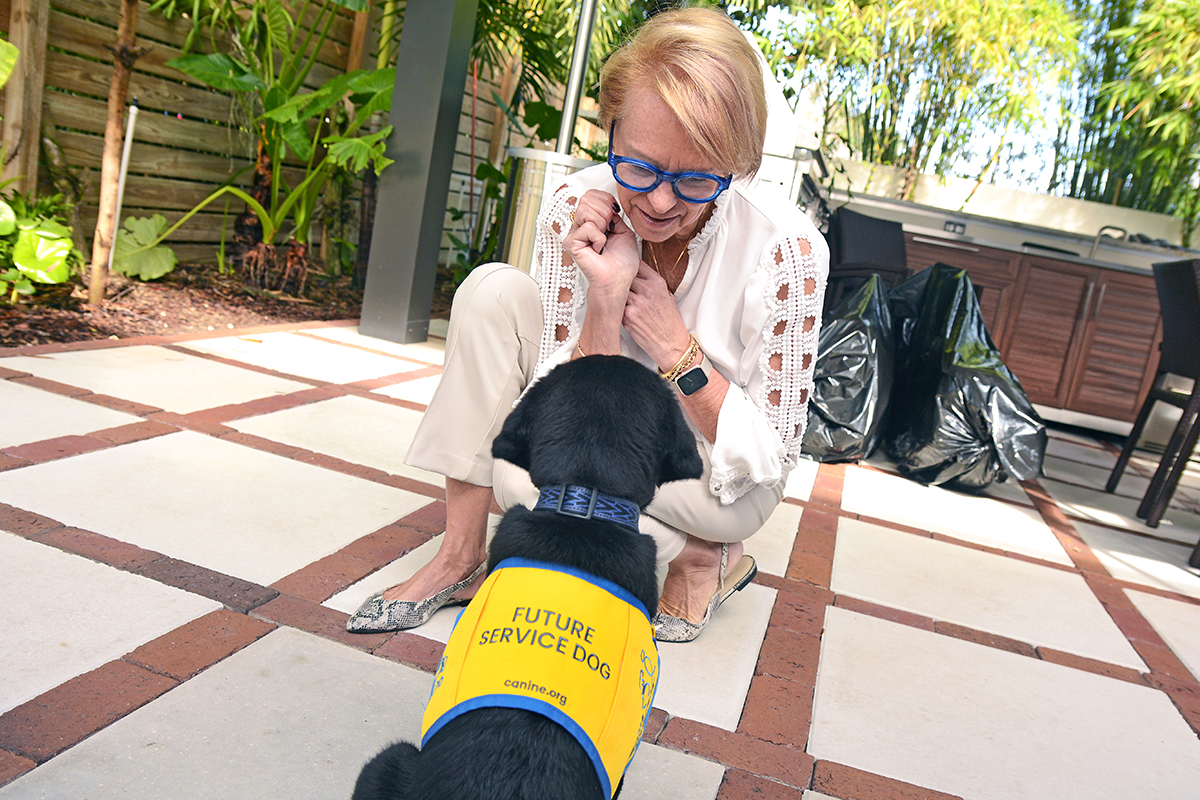 Since the start of their puppy raising journey, Diesta's family has raised 17 service dogs, changing 17 lives along the way. Their latest, a black Lab named Sota, has been with them for approximately one month.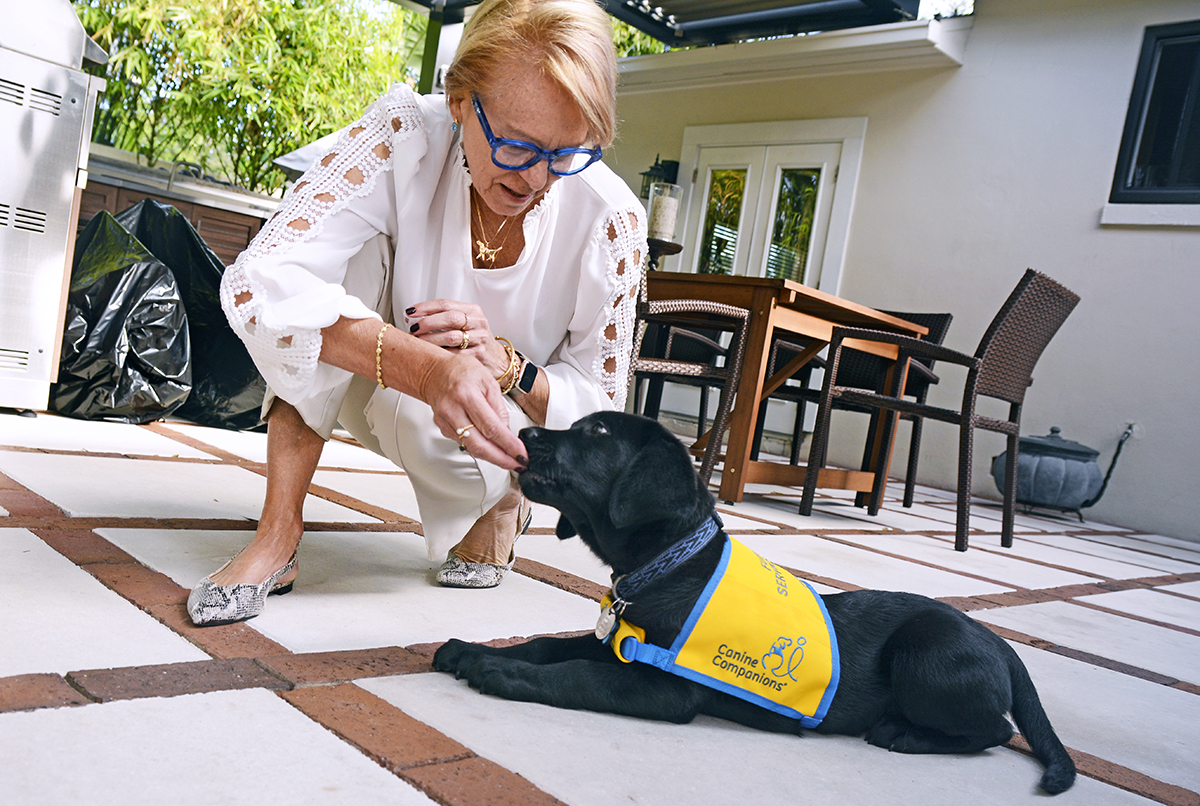 Here, Diesta Gundacker tells the32789 how she became a puppy raiser and how her family's work has impacted the community.
What inspired you to work with Canine Companions?
I ran into a friend at the grocery store who was raising a puppy for Canine Companions at the time. I asked about what she was doing, and with three little kids at home, I saw a great opportunity to teach them about disabilities and giving to others. That interaction is what inspired us to become puppy raisers and we've been doing it ever since.
What kind of skills do the puppies learn from you?
The puppies learn 30 to 40 skills when they're with us. Our biggest goal is to socialize them so they can experience loud sounds or new people without being startled. For example, we'll walk along traffic to expose them to loud noise such as ambulances and horns. I'll take them to ride the SunRail or on buses for more exposure. We don't know where our puppies will end up until after they graduate from team training, so it's important they're fully accustomed to city life.
The service dogs we raise are taught to turn off lights, open and close doors, pick things up off the ground, pull wheelchairs, and more. We also raise hearing dogs, which assist those that are hard of hearing or deaf by alerting them if there's an alarm or if somebody is calling their name. They take their nose and push into their owner, which lets them know that "hey, something's going on, you need to pay attention." The breeds we raise include yellow labs, black labs, and golden retrievers, which are all bred under strict restrictions in California.
You mentioned team training. Can you explain this process further?
Potential graduates will apply for a dog. Once they go through our organization's vetting process, they are notified of their acceptance and invited to team training, which is held four times a year at each of our facilities.
Accepted applicants stay at our Orlando training center for two weeks. During their stay, they go through a matchmaking process to be paired with a dog who will best meet their needs. We teach future graduates all the skills we've taught the puppies along with how to initiate them. This training process is essential, as some of our members have never owned a service dog before.
At the end of the two weeks, we hold a graduation ceremony where the puppy raiser comes back and turns the leash over to the graduate. Once a puppy graduates, the process begins again. We receive puppies when they're about 8 weeks old, and they graduate once they reach 18-20 months.
What are some of the challenges you face as a puppy raiser?
The biggest challenge we faced in the beginning was educating the public on service dogs. There was a time when the concept of service dogs wasn't popular, and it was tough to get people to understand what is acceptable and what is not when interacting with them.
Service dogs are not emotional support dogs. They are highly trained dogs with a complex set of skills, so it's a whole different ball game. While educating the public can be difficult, it comes with the responsibility of being a puppy raiser.
How do you balance puppy raising with your work schedules, family obligations, and day-to-day life?
A lot of employers understand what you're doing as a puppy raiser and will make accommodations for you. Once a puppy is kennel-trained and considered socially acceptable, it will be well behaved in an office environment. This makes it easy to take to work.
Raising a puppy is just like having a baby. It's a very busy job, but you make sacrifices to accommodate your schedule. I plan out how long I can be away from home and must spend time every day building their skills. It's all about finding balance.
What do you find most rewarding about the puppy raising process?
Seeing the puppies learn and grow (with a lot of instruction) is amazing to watch, but I think the most rewarding thing is getting the chance to hand over their leash at the graduation ceremony. You have a puppy that you've done all this training with, and you get to hand it off and see it go do its job. That's the whole goal of this program, and it's a very rewarding process.