What started as a friendship in the Neonatal Intensive Care Unit (NICU), then became a side hustle, is now a booming business that has helped nearly 600 local babies overcome developmental challenges.
Winter Park-based Balanced Baby, at 1950 Lee Rd., Suite 107, was founded in June of 2020 by Jennifer Ainsworth and Kristin Horwath to fill a gap in the market for baby wellness. Their goal is two-fold: use a wholistic approach to help babies who may not be developing normally and empower moms of all babies to be confident, successful caregivers.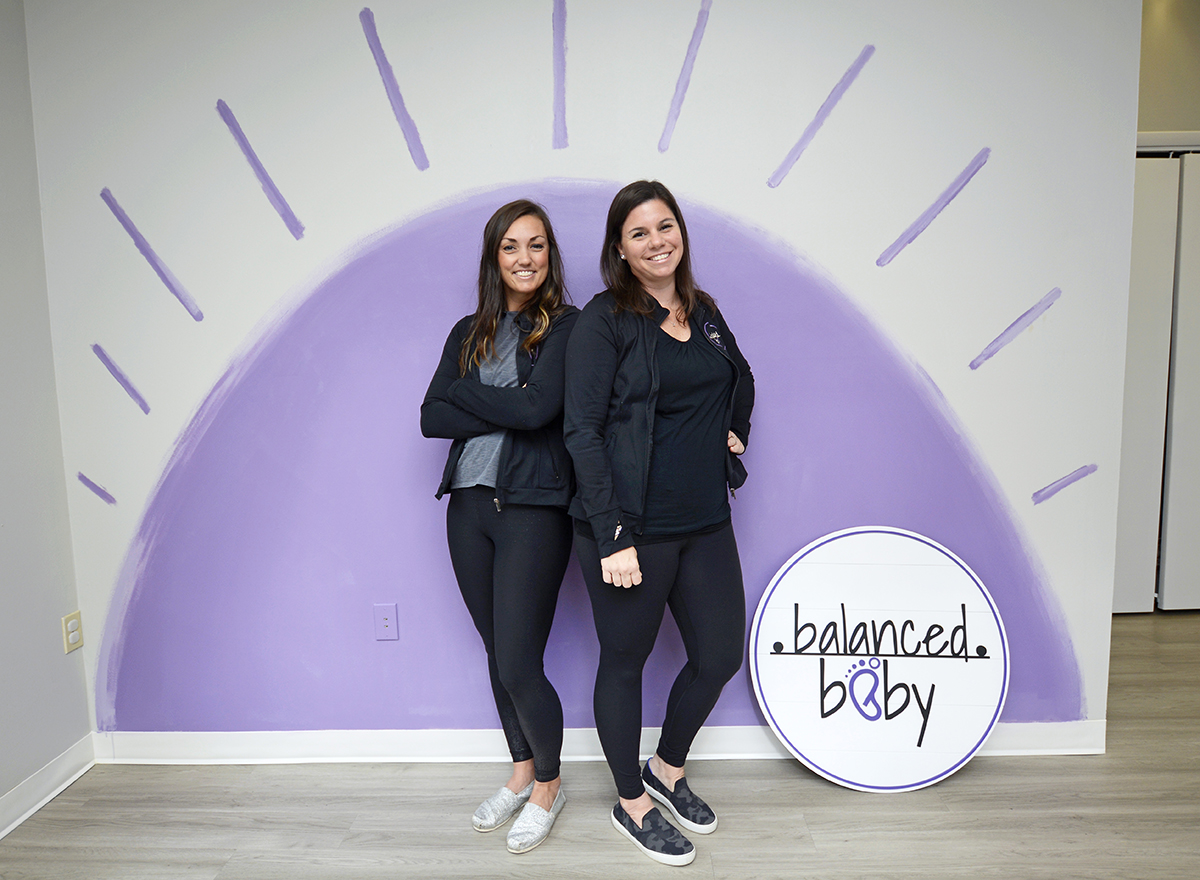 "There're not many places for moms who just have additional questions. There might not be a diagnosis or something wrong that requires actual outpatient therapy, but they just need the support," Ainsworth said. "We thought it would just be a side thing at first, to be honest, but after a few months it was really growing."
Balanced Baby offers a number of services from online and in-person classes to one-on-one therapy. They focus on developmental care including oral and motor skills, feeding difficulties, infant development, pre- and post-frenectomy, torticollis and plagiocephaly.
Many of the company's offerings stem from organic requests Ainsworth and Horwath were receiving from friends, friends of friends, or their patients who had questions outside of the specific therapies.
"The internet can be beneficial," Ainsworth said, "but it's also overwhelming and contains bad advice. That's why people were calling us for help."
Ainsworth explained that most moms will come to Balanced Baby because feeding (bottle or breast) is not going well, tummy time is not going smoothly, or sleep is not going smoothly, and they need a place to ask questions and be heard.
With seven kids between them, Ainsworth said she and Horwath have experienced all the stresses motherhood can bring. Their multidisciplinary model is designed to create "the baby triad"—a positive cycle of eating well, sleeping well, and playing well. When they can get a baby thriving, she said, that's when they see moms who feel like they're thriving.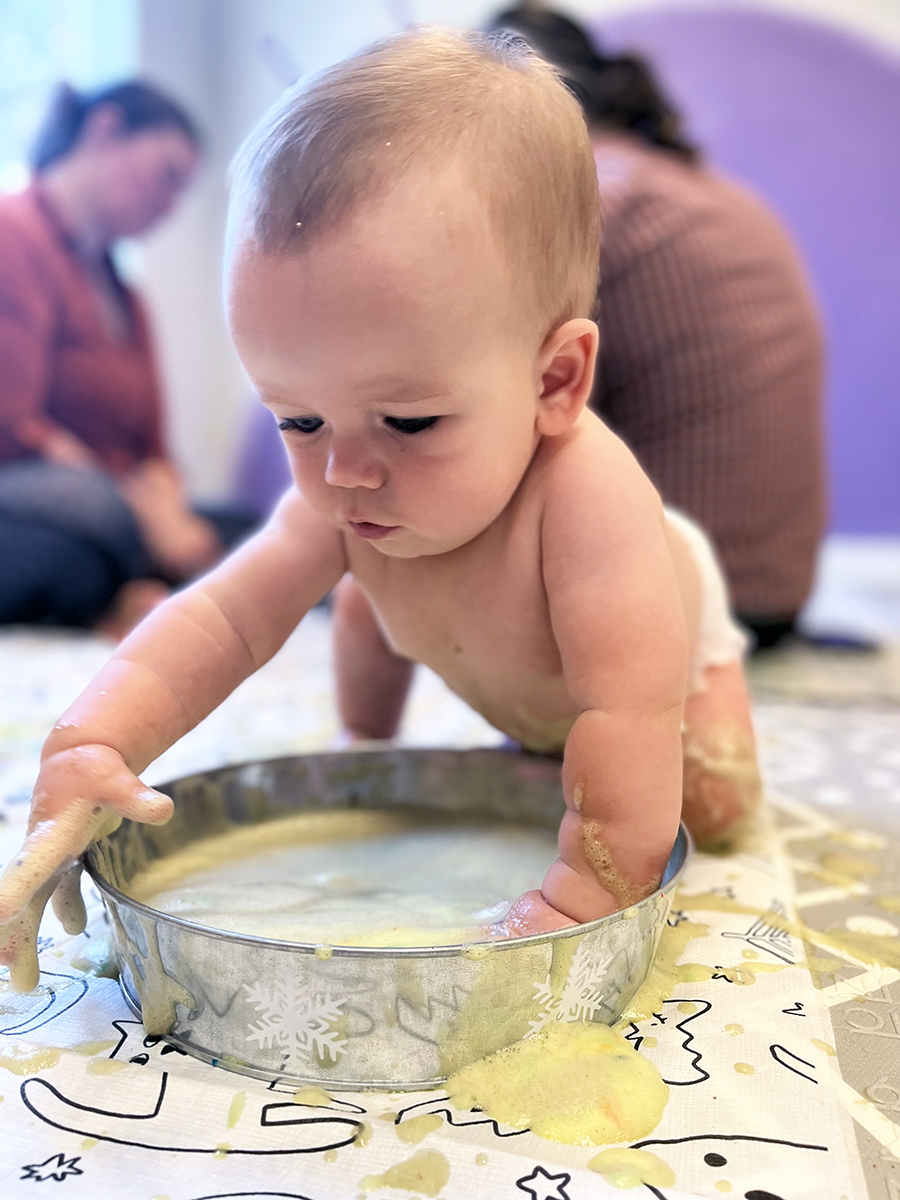 In 2019, the two women were working in a hospital together. Horwath is a physical therapist, specializing in feeding, oral and motor problems. Ainsworth, an occupational therapist, specializes in head shaping. They began to see patients in tandem and realized that a team approach resulted in better and faster progress for their NICU patients.
They took that philosophy when they started Balanced Baby and added a huge helping of empathy and moral support for stressed moms.
Having a baby is so overwhelming, and it's not like the pictures, Ainsworth explained. The baby shower is beautiful, and the maternity pictures are beautiful, but there's a whole other side to it. That's what the team at Balanced Baby wants to talk about—moms who are exhausted, unshowered, hormonal, and unsure—that's real life and that's okay. The team is there to support moms in those moments.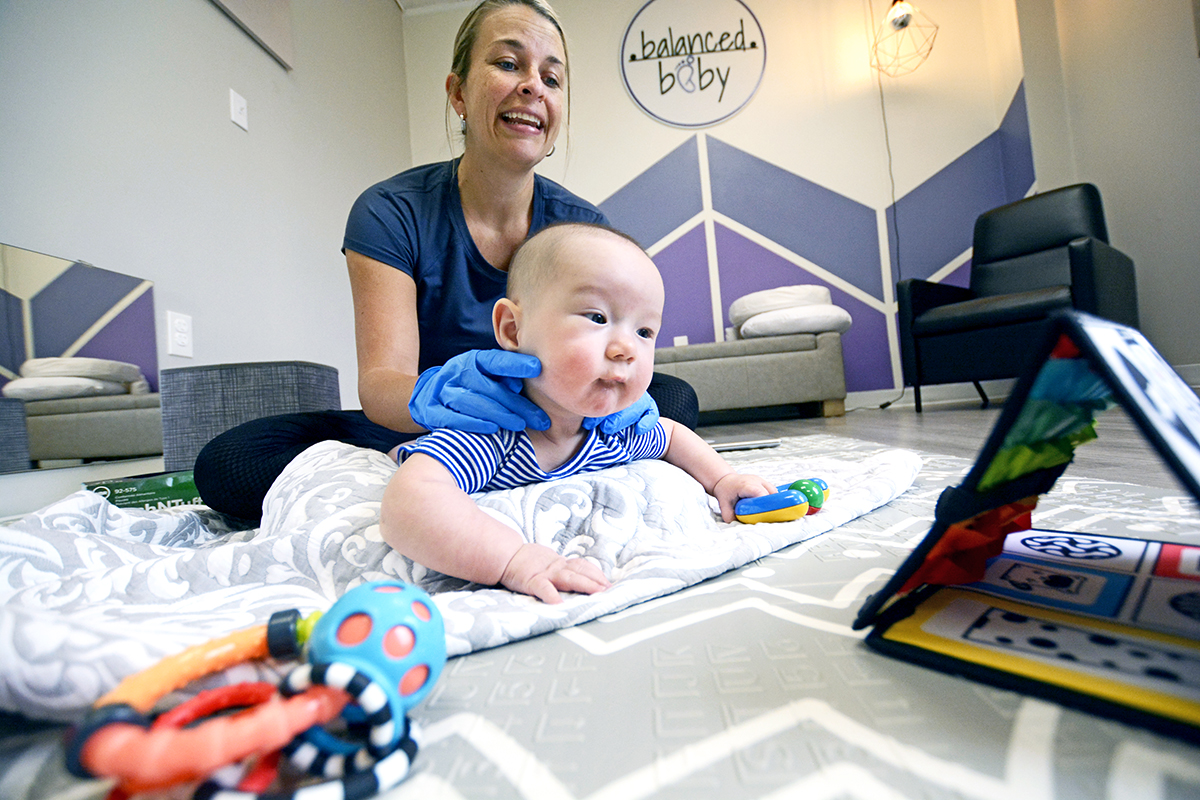 "One of our mottos is: If you know your why, you can enjoy your moments—and we use that to empower and educate moms," she said. "If you can understand the developmental reasons for certain things, then you can hopefully take a breath and enjoy the moments."
Over the two-and-a-half years since they launched, Balanced Baby has expanded its space three times. But Ainsworth said there will be a ceiling to their growth.
"We don't want to be huge," she said. "We certainly don't want to lose that family intimacy."
She explained that they want to create a culture, so when they need to add new employees, they're looking for the right fit over the most extensive resume.
"You need to be qualified, but skills can be learned. Our position is, we treat our patients with our hearts first," she said. "We want you to feel our culture of ongoing support through your different seasons."
Visit the Balanced Baby website to learn more about the services they offer and formation info on open classes.