Central Florida's food and beverage community will continue its fall tradition of joining forces for a worthy cause as Cows 'n Cabs celebrates 10 years of fun and fundraising on Nov. 12 in Central Park West Meadow at North Park Avenue and West Morse Boulevard.
The country and western-themed shindig – aka the "party with a purpose" – normally features culinary creations from more than 25 restaurants along with wine, craft beer and cocktails from an assortment of beverage providers. This year's event will tempt guests like never before with confirmed participation from 39 restaurants and 76 beverage companies.
"We'll have two massive tents, unlike the one massive tent that we normally have," said event co-founder Tina Larue. "We'll have nearly twice as many restaurants, more than 17 different bars – usually we end up with around seven – two stages for entertainment acts, and the list just goes on."
The rise in participation comes despite rising supply costs and staffing issues that have taken a toll on the nation-wide restaurant industry.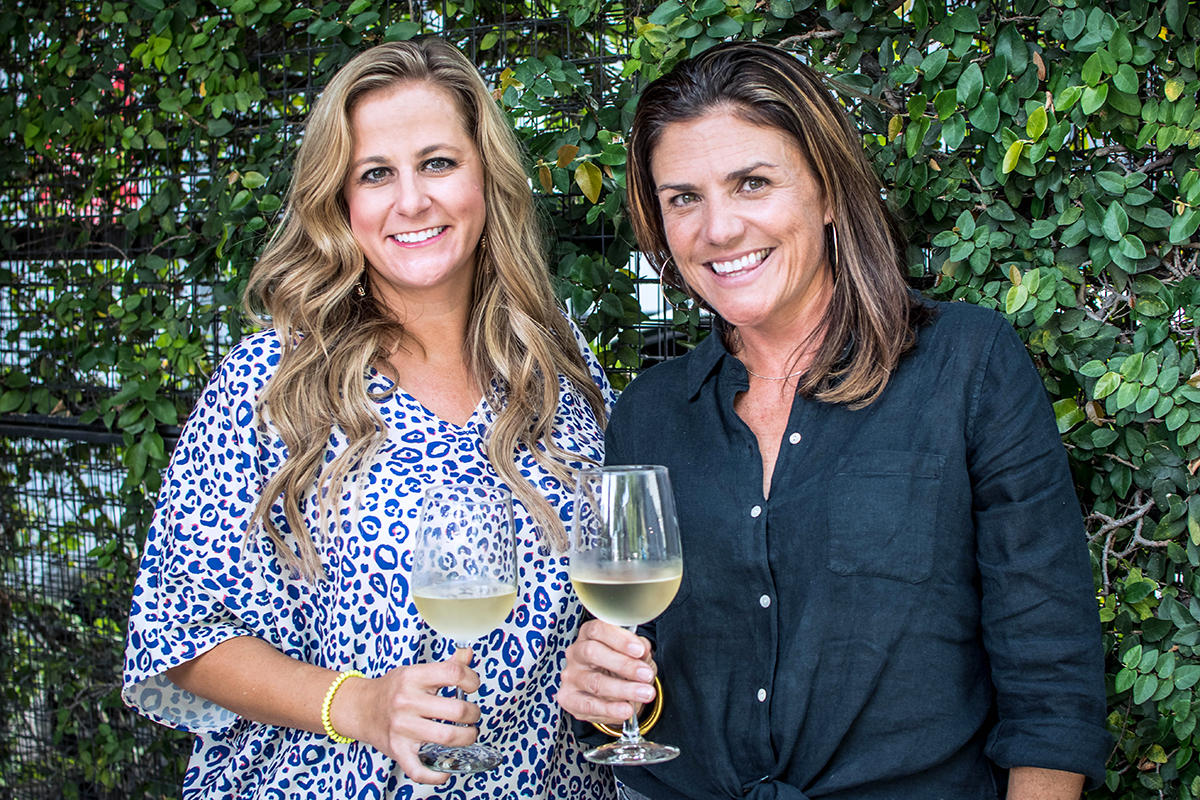 "I was concerned about the cost of the goods and the ability to get products, but as of right now that has not been a problem," said event chair Liz McGlamery. "We had people that we had never spoken to before approaching us to participate."
Maintaining success means curating a list of experienced partners while keeping up with up-and-comers who may be a year or two away from accommodating the demands of such a large event.
"We would never want to set anybody up to fail by putting them in a position that would not be comfortable, so a lot of restaurants that haven't participated in the past because they weren't ready are doing it this year," said McGlamery. "It's a really fun way to maintain industry relationships, and relationships with our community, and give people a chance to give back."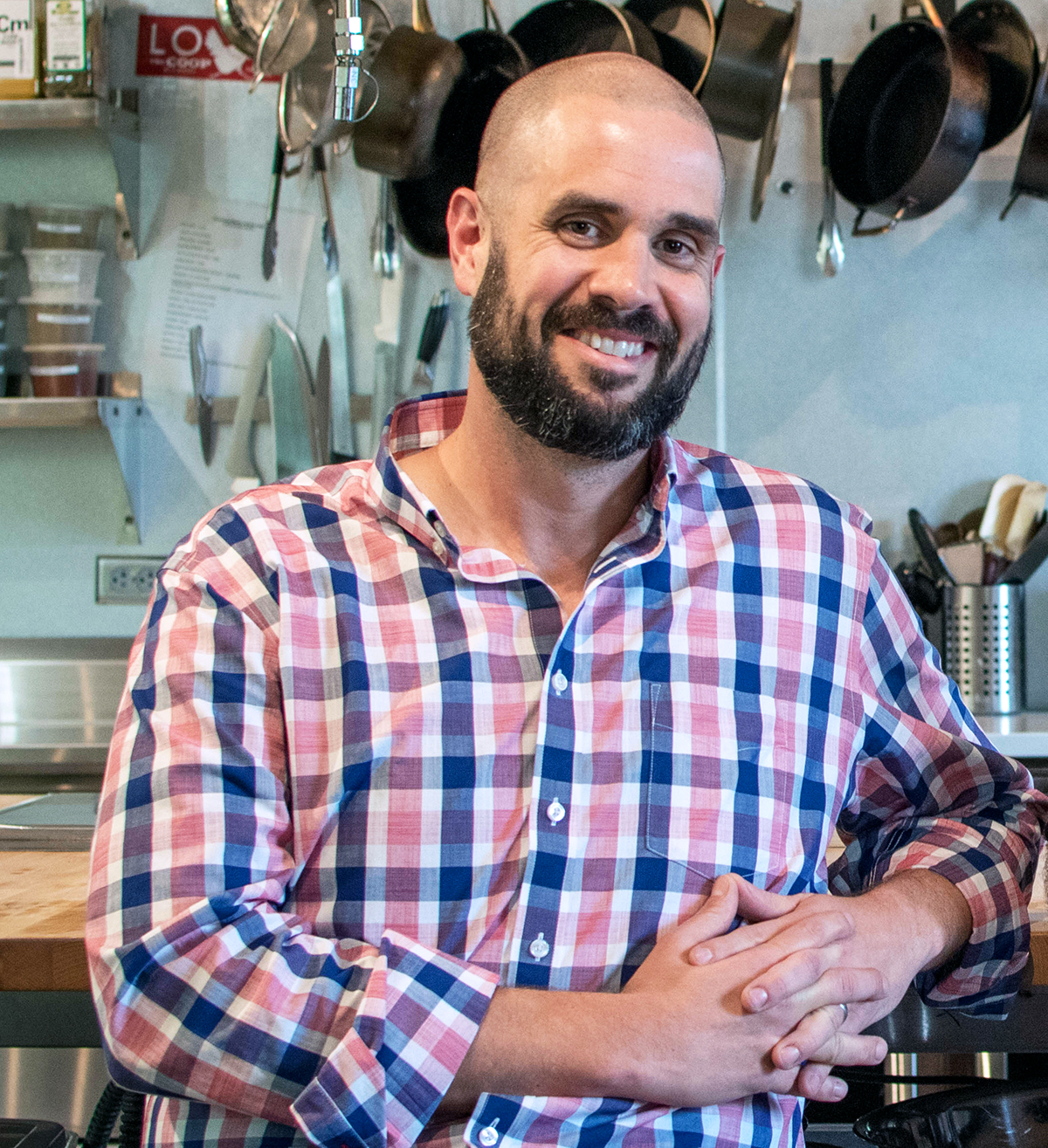 Cows 'n Cabs began with a conversation between ABC Fine Wine & Spirits Vice President of Sales Dave Larue, his wife Tina, and 4R Restaurant Group founder and owner John Rivers. The friends share a passion for making a positive difference in their community, and wanted to combine their expertise to raise money in a unique way. They called on industry connections for food and drinks and relied on friends and family for everything from writing invitations to making signs.
The inaugural crowd of 350 has grown each year with more than 3,000 expected to attend this year's event. Yet, according to Dave Larue, the exponential growth does not create a need to change the event.
"We don't want to make it completely different from the year prior. We're just trying to build on our past," he said. "We want to add some fun and exciting things from year to year, but people are coming to the event because of what's been created. We don't want to completely change that."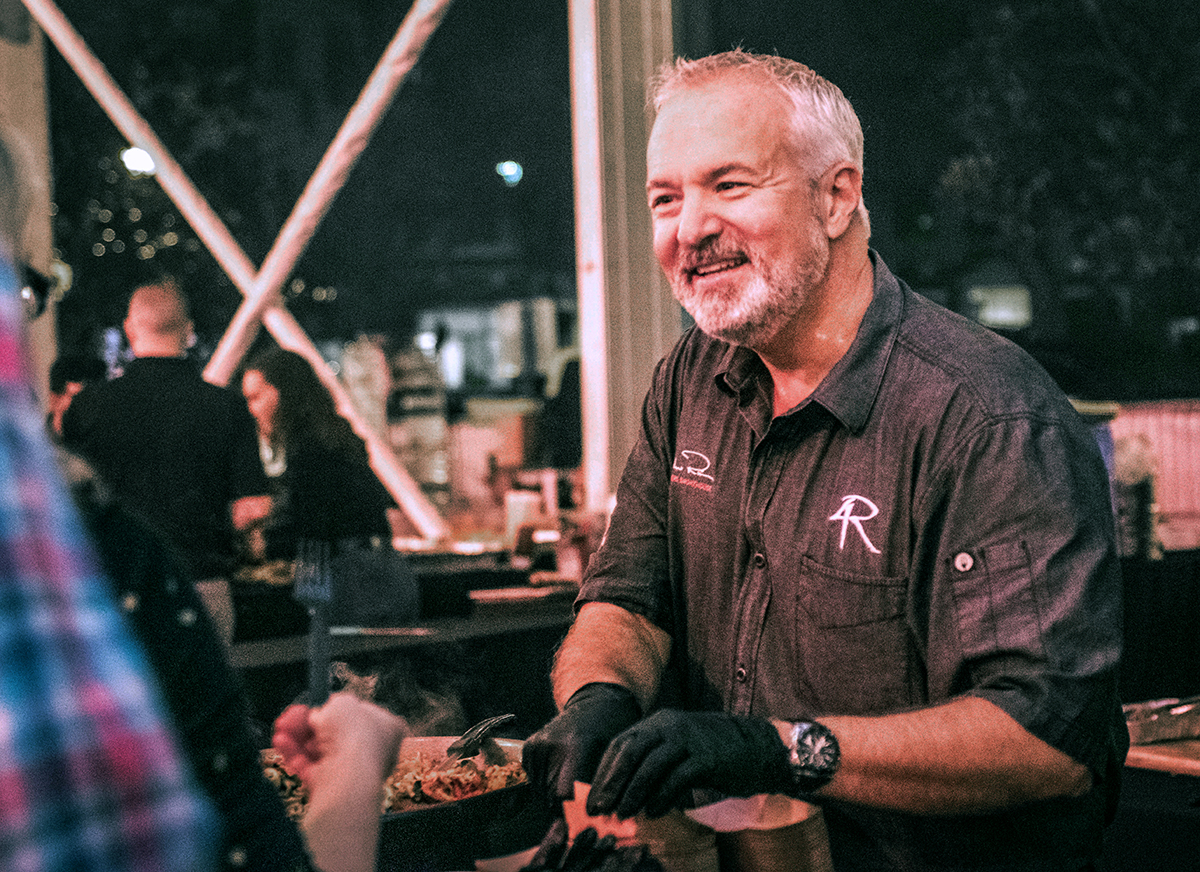 Apart from supporting worthy causes, the event shines a bright light on the local food and beverage industry. The opportunity to show off is not lost on participants with presentations and event offerings becoming a point of pride. Tito's Handmade Vodka will add holiday-themed beverages to their yearly "Tito's Saloon" experience, the founders of Nelson's Green Brier Distillery will attend the event, and Mexican-inspired hot dog vendor Cholo Dogs will offer a test of strength inspired by their management persona, Lucha Libre wrestler Franco Furtero.
"This year we're going to have an arm-wrestling station set up," Furtero told the32789. "We'll be giving away our El Borracho, which is our signature hotdog with Mexican street corn and cotija cheese, and the Franco Finisher, which is a hot dog with Flaming Hot Cheetos."
Thornton Park's Soco has been a Cows n' Cabs participant since year one. Executive chef/partner Greg Richie's annual plan is to keep the event offering seasonal and small.
"Maybe there's a new fall menu item that we just came up with, or I'll make something specifically for the event that's not even on the menu," he told the32789. "I know there's going to be a lot of food and folks want to try as many different dishes as they can, so my strategy is to pack a ton of flavor into just one or two bites."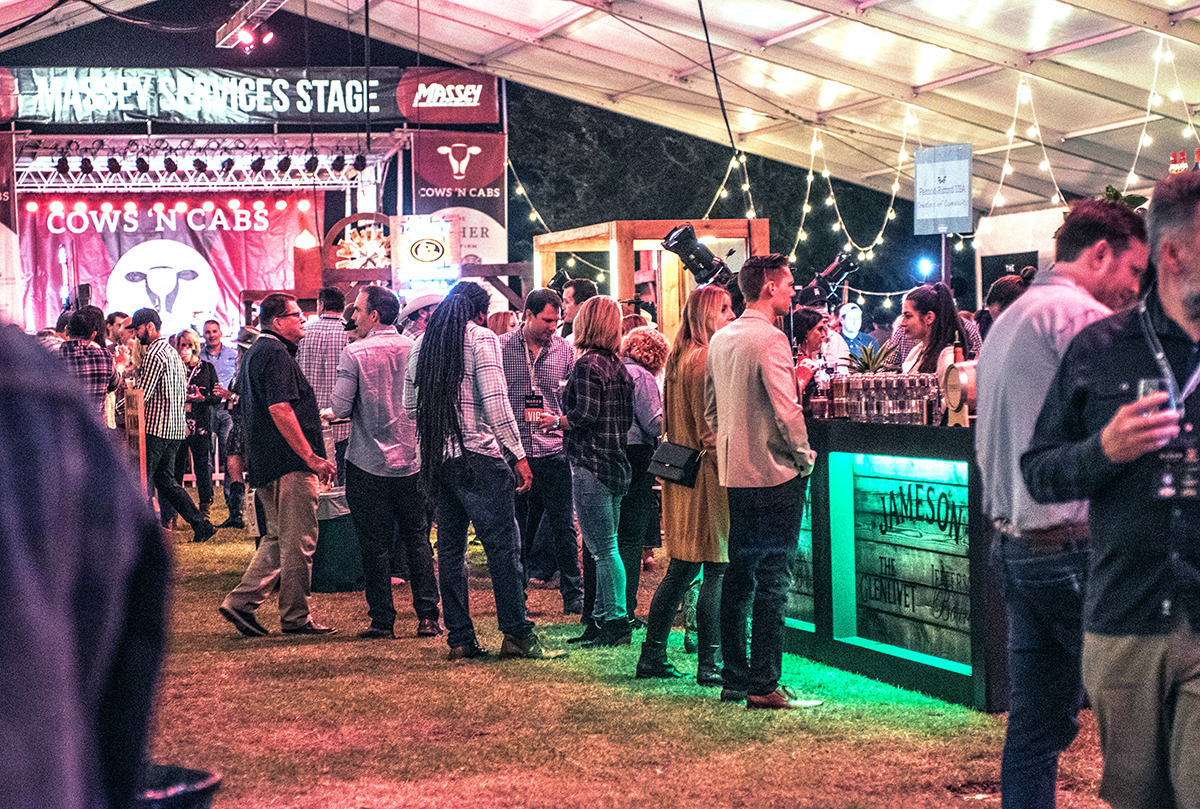 For Soco's 2022 dish, Richie is planning on rock shrimp and pork belly on rice porridge. "It's a little play on shrimp and grits," he said. "We just put it on the menu and it's getting a lot of good feedback."
The food, drinks and entertainment are what keep guests coming back, but for the team behind the scenes, it's all about camaraderie.
"You can't pull off an event like this without great partners that are actually doing it for the sake of the cause," said Dave Larue. "All these vendors are doing all this work for free and they're competitors, but they're friends. It's just awesome to watch all of it come together for such good causes."
"That's the whole reason Dave and I and John started this 10 years ago. It's what we can do to make this community a better place," said Tina Larue. "It just brings tears to my eyes at around nine o'clock, and you just look around at all these people who are here to do something good, but they're all having a great time doing it."
The 2022 Cows 'n Cabs event will benefit After-School All-Stars Orlando and 4 Roots. Morse Boulevard will be closed for the event, but will be available for complimentary valet drop off and pick up. VIP check-in begins at 5:30 p.m. with general admission starting at 7 p.m. Click here for more information and ticket sales, or email CowsNCabs@gmail.com.