Talia Castellano devoted her life to spreading joy through sharing her love of makeup. She produced a popular series of YouTube tutorials while fighting childhood cancer and became an icon of self-confidence and positivity for thousands like her.
The work she began continues through the dedication of her family as they manage the Talia's Legacy Children's Cancer Foundation; a nonprofit founded in 2013, shortly after Talia's passing at the age of 13.
"We're definitely not raising as much as we did (before COVID), which is really hard," said Castellano's sister and Talia's Legacy Vice President Mattia Castellano.
The Winter Park resident, along with her mother and foundation president Desiree Castellano, has worked to raise money for causes including childhood cancer research and awareness, pet therapy programs, and to help families bear the cost of travel expenses for hospital stays. However, many of the online donations, corporate sponsorships, and fundraising events that made up the bulk of the proceeds were among the financial casualties of the pandemic.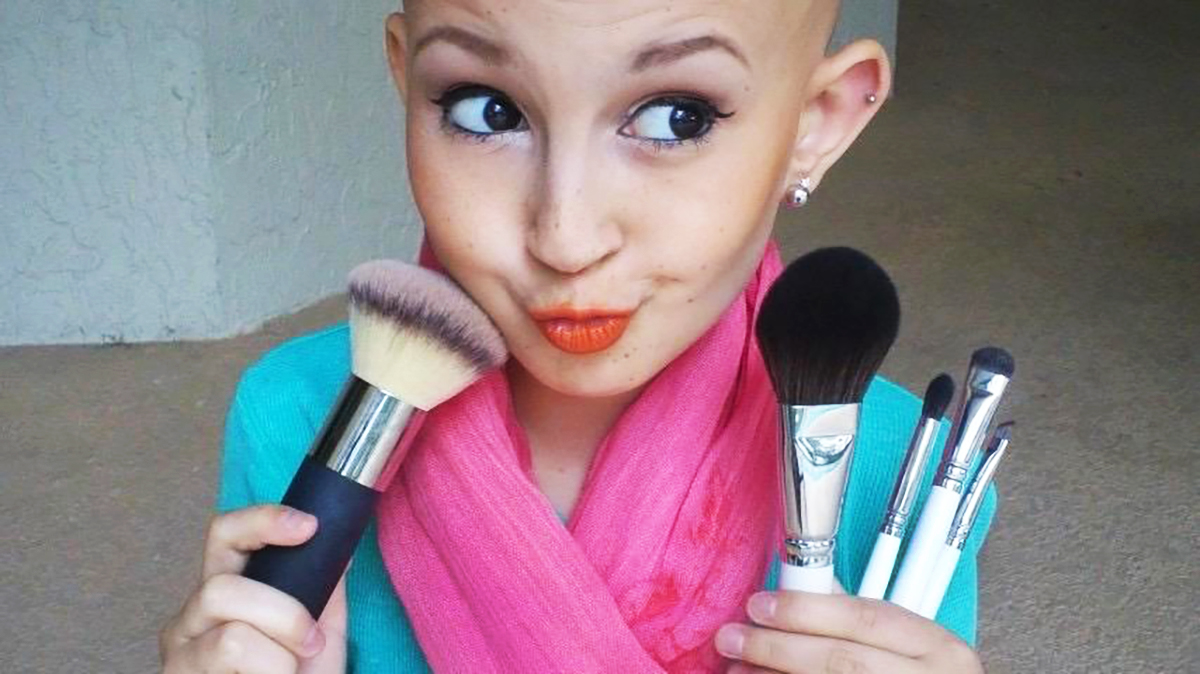 "As far as our fundraising over the last two years, I would say it's mostly from Facebook and online," said Desiree Castellano.
As the drought continued into 2021, a reference from a friend in the nonprofit industry led to a unique fundraising venture with the HundredX information technology company.
The platform records customer data through a survey-based system where participants choose the companies and products they rate. The company's charitable arm, HundredX Causes, generates funds for approved nonprofits based on the amount of customer participation in a designated time.
"It's done on your phone, using emojis," explained Mattia of the event that began on Oct 1. "You give 75 opinions on brands and companies for a $150 donation, and you have until November 1 to complete it. So, it's like a free way for people to give back."
"Last year was the first and it's become our biggest fundraiser," said Desiree. "We raised about $30,000 in one month and this year our goal is $35,000."
The Castellanos are also well known in more than 20 hospitals throughout the country for in-person versions of Talia's YouTube makeup tutorials, known as Glam WARS.
"Talia's motto was, 'makeup is my wig,'" said Mattia, referring to her sister's dislike for wearing artificial hair despite losing her own during chemotherapy. The sessions provide a necessary distraction for childhood cancer patients that unfortunately have been put on hold due to ongoing preventative protocols.
"We're going to reach out to hospitals after the flu season is over, and hopefully COVID will be over with so they can let us back in," said Desiree.
In lieu of travelling for in-person visits, the foundation is funding the creation and shipping of Glam WARS makeup bags. "There's a bar code in the bag that brings up the link to a YouTube video of Mattia and me showing them how to do a makeover," said Desiree.
"Talia wanted to share her love for makeup and with other girls, and she wanted there to be a cure for cancer, " said Mattia. "That's why we do this. She started it all."
To donate to Talia's Legacy via the HundredX platform, text TALIA to 90412 or visit https://bit.ly/HXC-TALIA.