A townhome just east of downtown Winter Park snagged the record for one of the most expensive ever sold in the city. The price tag? $3.4 million.
According to realtor.com, the three-bedroom, 4,160-square-foot home at 125 S. Interlachen Ave., sold on Sept. 6. The three-story residence, built in 2019, features three full bathrooms and two half baths, and an elevator you can take to the private gym or the rooftop terrace, which is complete with an outdoor kitchen and fireplace.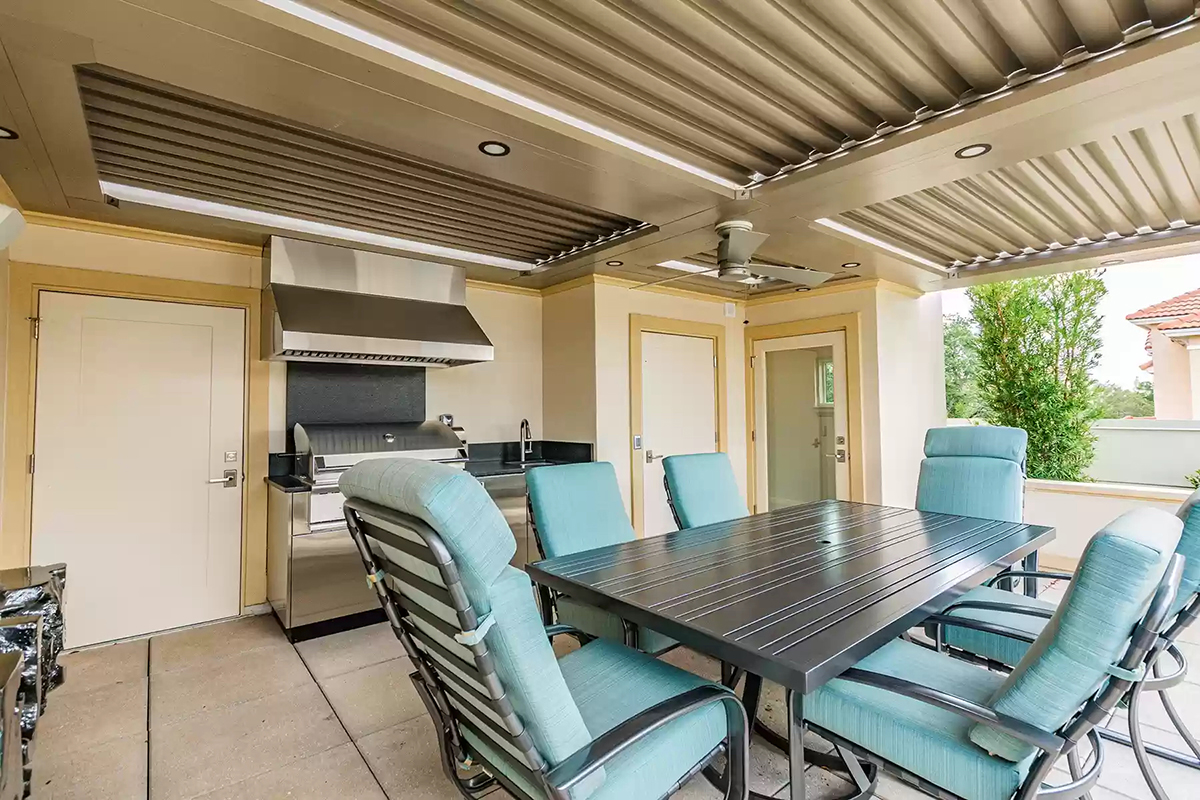 "It's all about location, location, location," said Skip Kirst, the realtor who represented the buyers. "The home is essentially at Morse and Interlachen, within walking distance of everything they love about Winter Park."
Kirst said the buyers are recent empty nesters who previously lived in a much larger home in Disney's Golden Oak neighborhood. According to Kirst, they are extremely involved in the local arts scene including the ballet and opera, and they wanted to live in a more central location.
Even if you're not listing a three-and-a-half million-dollar residence, there's still good news. According to a current Redfin market report, the real estate market in Winter Park is still "very competitive." Redfin reports 99 percent of sellers are getting at least list price, and nearly 30 percent of them are selling for above the asking price.
Additionally, the median home price has increased more than 10 percent over last year. The most recent Winter Park Chamber of Commerce Prosperity Scorecard shows a long trend of home values rising with a "typical" home increasing in value more than $150,000 since January 2019.
"It's still very much a seller's market," Kirst said. "But we are seeing some homes staying on the market a little longer, and we are seeing some price reductions."
Median homes aside, the townhouse on Interlachen has some upscale features (in addition to its location just blocks from Park Ave.) that helped bring the hefty sale price. After parking in their underground two-car garage, the new owners can control many of their home's features right from their smart phone—features like lighting, zoned temperature control, shades, and certain state-of-the-art appliances; or they can play music in any room, each of which is wired for sound.
Finally, if you feel like you're seeing more New York license plates than usual, you're right. Data from Redfin shows New York homebuyers searched to move to Winter Park more than any other out-of-state metro, followed by Miami and Tampa. So, for now, experts expect both demand and prices to remain high.