Jim and Kate Lane have made an impact in the local tech community with their company, Lane Technology Solutions, located at 1713 W. Fairbanks Ave.
Aside from specializing in cloud services, business data backup, and cybersecurity, the Lanes have met the challenges of virtual workspaces and urgent hardware repairs with room to offer more.
Jim Lane grew up in Winter Park, joined the Air Force in 1984 and rose to the rank of resource and logistics manager. After his service, he worked several technology and city jobs in Somersworth, NH, before purchasing a bed and breakfast in 2007 as a career change.
Kate Lane grew up in New Hampshire and was working as a property manager when she met Jim in 2009. The couple married in 2012 and ran the bed and breakfast together until selling the business in 2013.
They returned to Central Florida in 2014 where Kate managed apartment properties and Jim, at the age of 55, decided to pursue technology training at Winter Park Tech – now, Orange Technical College.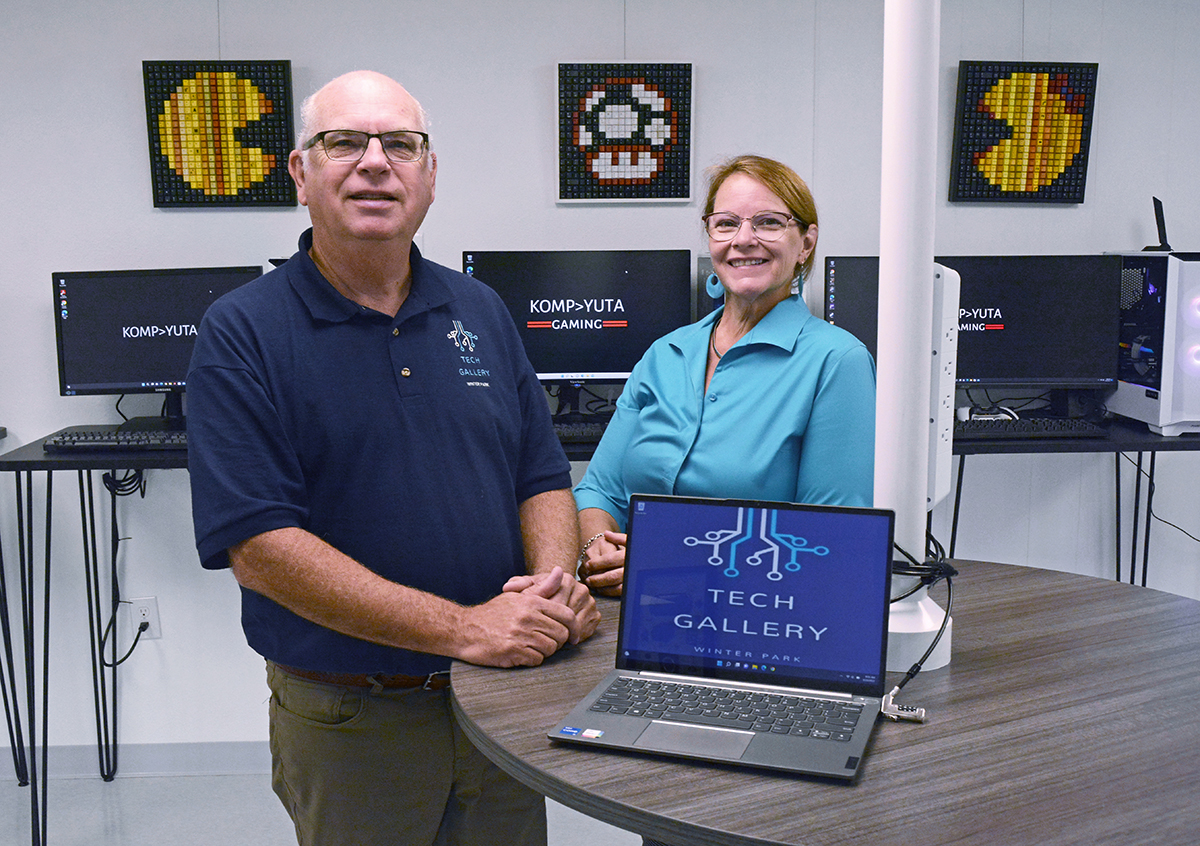 After landing a job with ASysTech, Inc. as the interim IT director for the City of Winter Garden, Jim purchased the business in 2019 when the owner retired. The Lanes relocated the offices to Winter Park and renamed it Lane Technology Solutions.
"We chose Winter Park because we already had a number of clients in the area," said Kate. "We work with all different kinds of businesses: we may have a veterinarian, a restaurant, the rug gallery next door. They're all different, so you can't just know one system. You work with everybody; it's diverse."
As the post-pandemic economy set in, the push toward hybrid and remote work models meant a change in business technology needs.
"You no longer have a tech department down the hall," said Kate. "So where do you take your device when you have a presentation and your device doesn't work?"
Lane's team of 11 techs took on the challenge of fixing hardware and software on a quick turnaround, allowing the company to provide both retail and business services as a one-stop shop in their new Tech Gallery at 1713 W. Fairbanks Ave., next to their main office. The addition also acts as a walk-in service for business solutions that offer customers the ability to purchase a selection of everyday and business-grade technology, including desktops, laptops, and computer accessories.
"Our customers like the fact that we have equipment in stock because they want it now," said Jim. "To order it and wait for it to come in is not ideal for people who are planners, and we can customize it to their needs."
Convenience and efficiency made a good foundation for the Tech Gallery, but according to Kate, one element was missing. "Since it's going to be a gallery we need to have art," she said.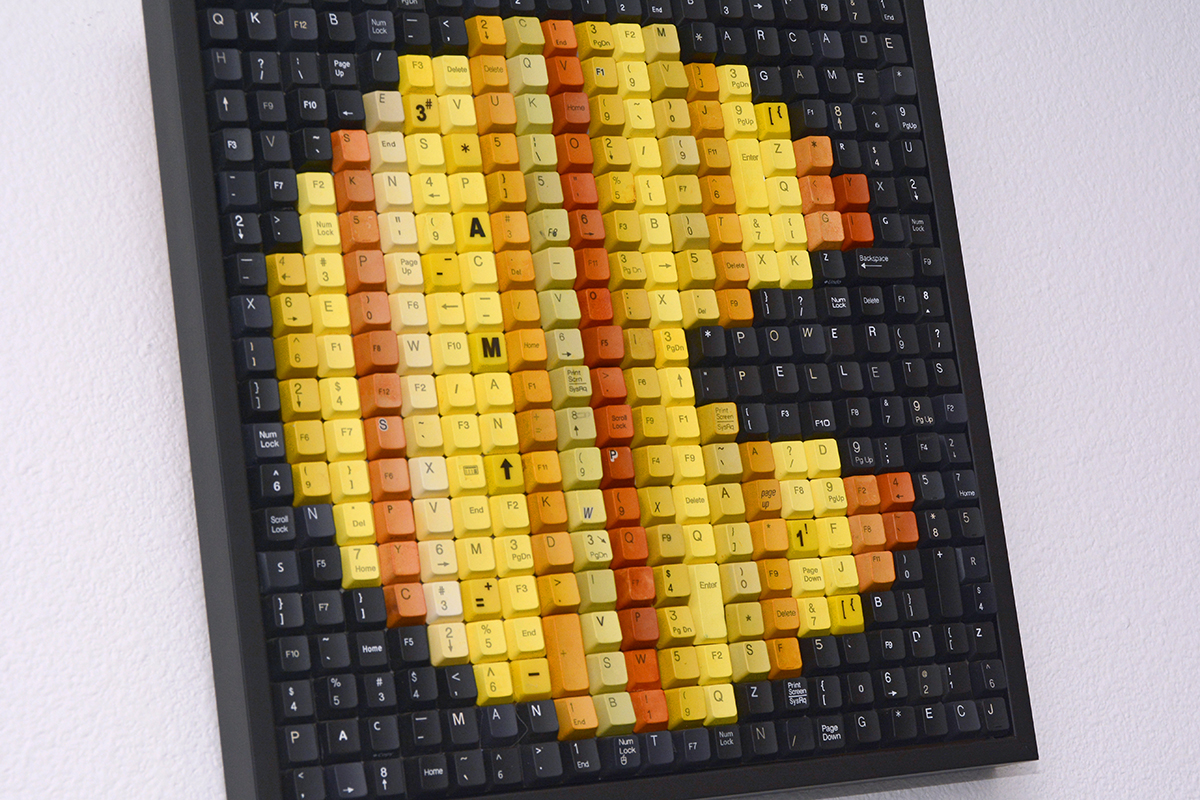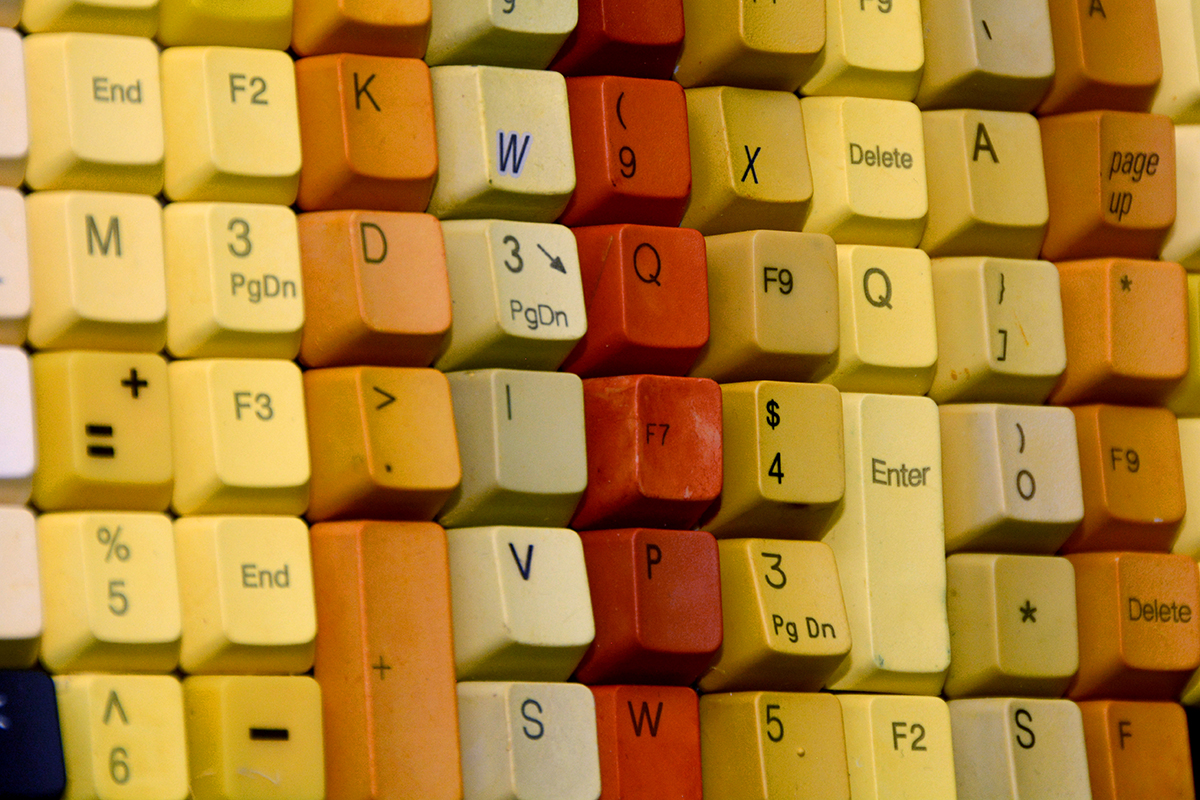 To curate the gallery, the Lanes visited art festivals and sought out unique pieces that incorporated circuit boards and other tech components. Proceeds from the art sales go toward the Lane Technology Foundation, a non-profit that provides scholarships to minority female students pursuing a career in technology. And the couple also plans to be one of the sponsors for the 2023 Winter Park Sidewalk Festival.
The Tech Gallery has also allowed the Lanes to incorporate gaming computers with their Komp>Yuta line.
"Kompyuta is Swahili for computer," said Jim Lane. "It's a really exciting, passionate part of the business for me. We will have a complete line of custom-built gaming computers that we will sell and manufacture through small, but powerful, desktop computers."
Komp>Yuta offers customized desktop and laptop computers based on consumer needs. In addition to the customized devices, Lane Technology Solutions will have pre-built systems ready for pick-up at the Tech Gallery. The devices range from business-grade models to gaming laptops in a wide range of options for their customers.
Lane Technology Solutions has plans later this year to expand to the other side of their building to develop the "Komp>Yuta Gaming Center," which will host events for people looking to learn how to build their own devices.
"If you were to ask me what the biggest success story is for our business, it's not the amount of money we're making or the growth," said Jim. "The success is the people behind it and how they've grown from interns into managers. That's terrific fulfillment for me. I've become more passionate about my team and helping them and mentoring them."