Stephanie and Haley Christie are inspiring creativity while making art accessible with Drip! Art Lounge at 544 W. Fairbanks Ave.
Since opening in June 2018, the mother/daughter team have offered a unique take on traditional painting classes that was inspired by Haley Christie's previous experience working for another art studio concept.
"The idea was to offer those traditional classes that many people enjoy, but also bring in amazing abstract painting classes that most people would never attempt on their own," she said.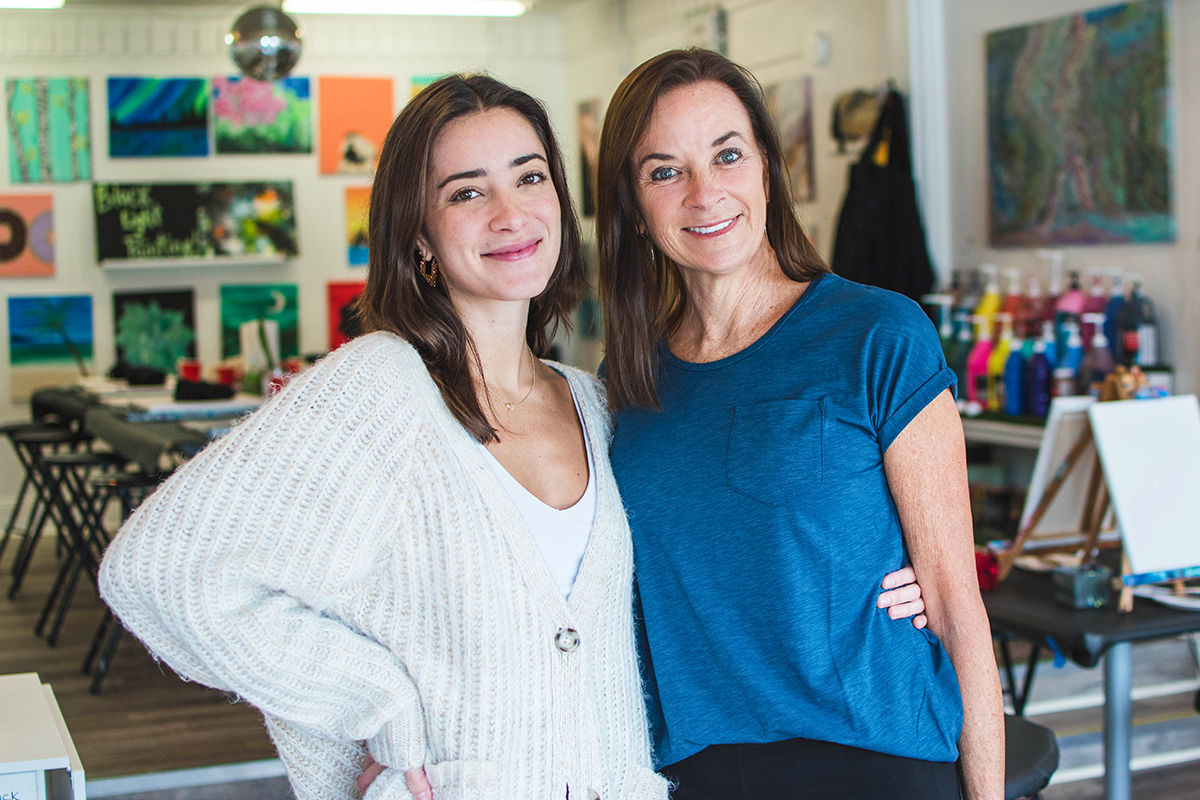 For the Christies, setting their studio apart meant ditching the classroom-style setting and creating an experience that was casual and inspiring. Guests can create original art, enjoy lively music, and even bring their beverage of choice to sip while they paint. But the most unique aspect is availability.
"We take walk-ins," said Stephanie. "Most studios will have a class each evening, but here it's set up almost cafe style. You can sit down and paint wherever you want. We do offer classes as well, but we made it so there was something for everyone."
A fun environment requires seasonal offerings, and the spooky season is a favorite of the Christies. "We have a full schedule of fall/Halloween-themed classes and so many of them are our very popular blacklight classes where you create with glow in the dark paints," said Haley. "We play Halloween (music) playlists and show Halloween movies, etc. It's really fun and we look forward to it every year."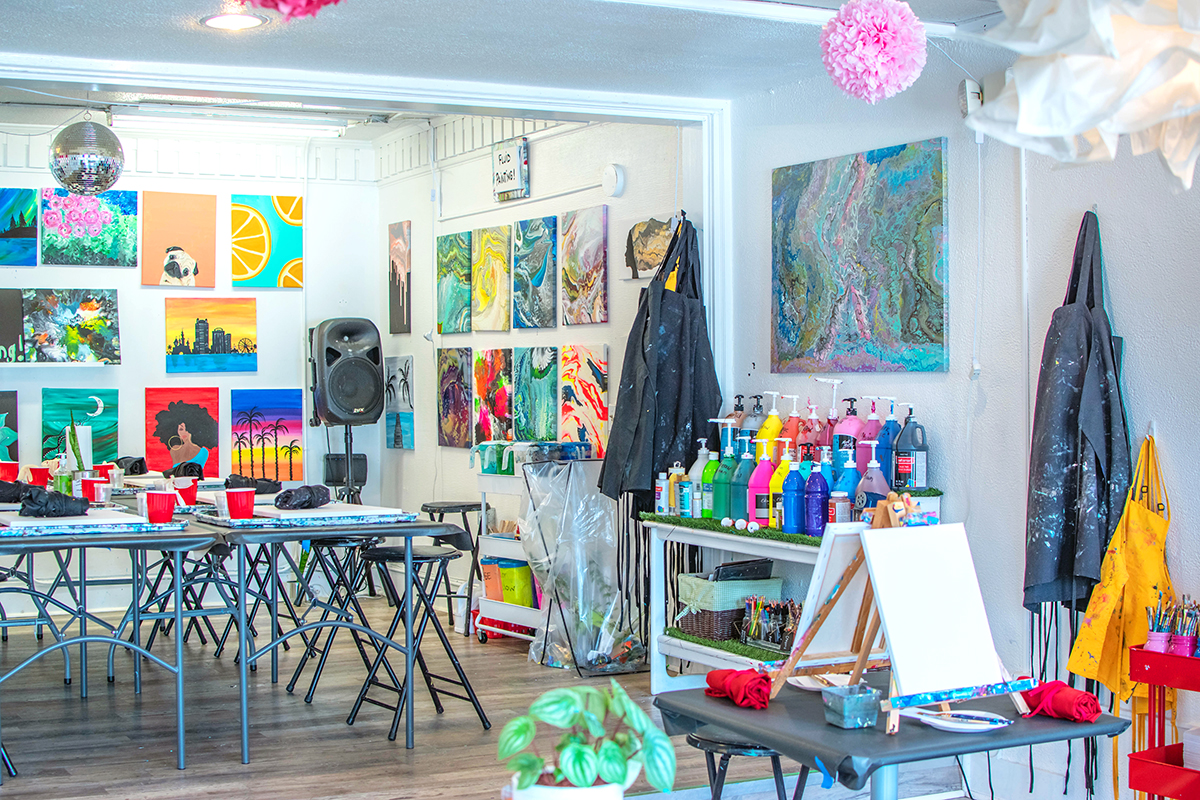 As adept as Haley and Stephanie have become to thinking outside the box, the size of their current location often requires thinking outside the studio. The seating capacity of 25 works for most day-to-day needs, but large events come with a mobile option.
"We've done our paint events in parks, at universities, hotels, banquet rooms, rooftops, backyards, you name it," said Stephanie. Her wish list includes a large van to haul around all the materials for the ultimate on-site art party. "Kind of like a food truck, but for art supplies."
Despite the logistical flexibility, hosting the business in the heart of Winter Park is a special perk. "Our location has probably been the single greatest boost to what we do," said Stephanie, adding how the Drip! experience complements other local offerings. "(Guests) sometimes arrive by SunRail and have lunch on Park Avenue or across the street at Ravenous Pig, then head to our studio to paint. We usually tell our customers who are looking for more to do in the area that they should definitely do the boat tour."
Meanwhile, Haley's acquaintances in the local design community have created new business opportunities.
"We have several interior designers who bring their clients in on a regular basis to make their own abstract pieces for their homes," she said.
Classes range from $35 to $45 per person, walk-in painting experiences are $12. For more information go to dripartlounge.com.