The local art community has a new home in Winter Park's Brandywine Square with the opening of The Gallery 32789 at 515 N. Park Ave.
The location, which formerly housed Salon West on Park Avenue, is the result of a four-month renovation that began as soon as owner Linda Barnby had the keys in hand.
"I acquired the space in the third week of April, finished renovating and doing all the building permitting, and opened up on August 8," she said.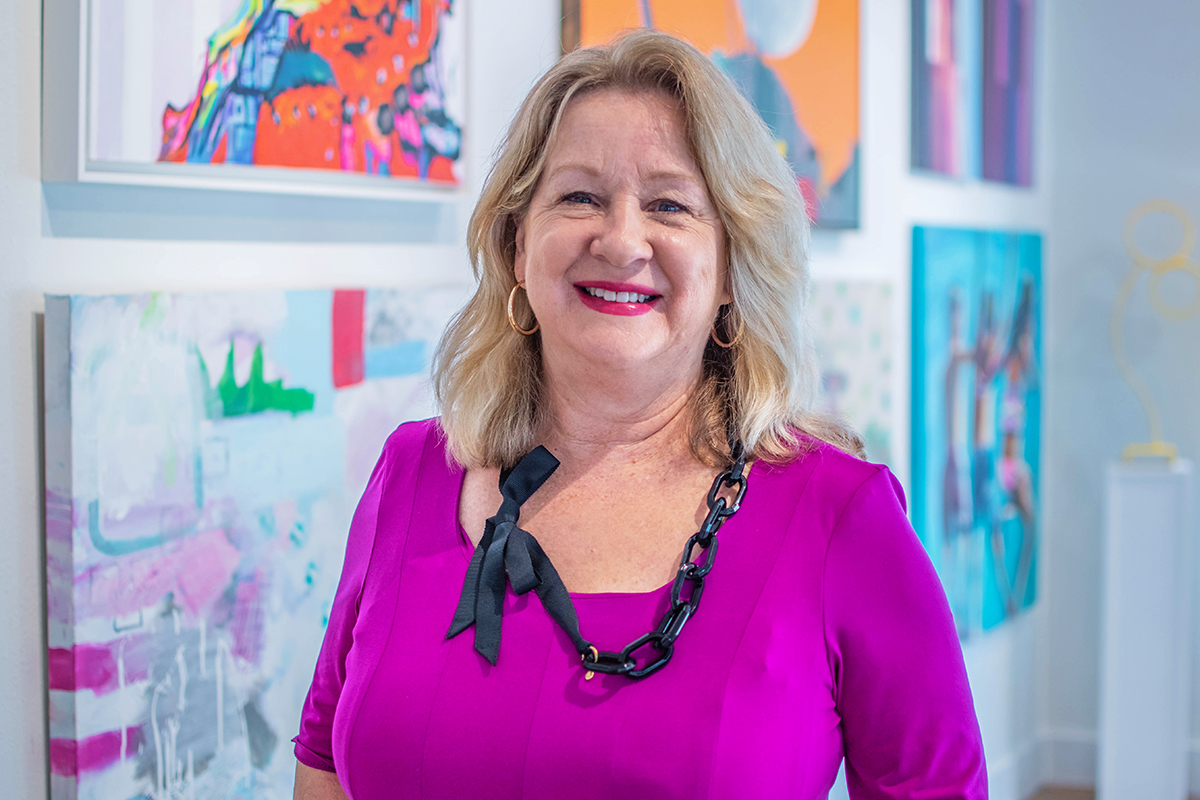 The bank of picture windows facing the quaint courtyard offer a constant flow of natural light while providing passersby with a unique window-shopping experience. According to Barnby, the current list of 17 exhibiting artists will grow to 25. And despite the different styles and mediums, every piece has a common trait.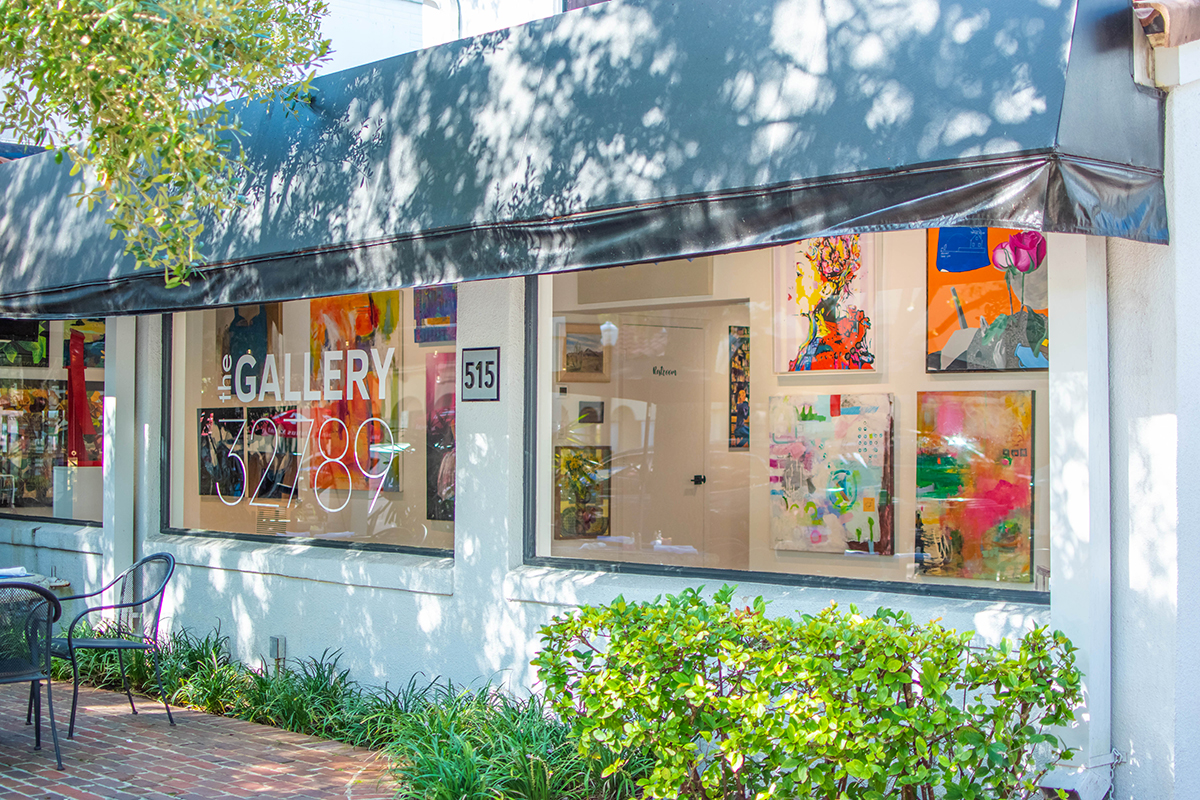 "We don't sell giclées or prints," she said. "We sell only original one-of-a-kind art."
Before her current role, Barnby spent six years teaching at Orange County Public Schools before attending the University of Florida Fredric G. Levin College of Law. She then managed her own real estate law practice for 25 years. She's also a marketing consultant, a life and business coach, and spent a lifetime appreciating art.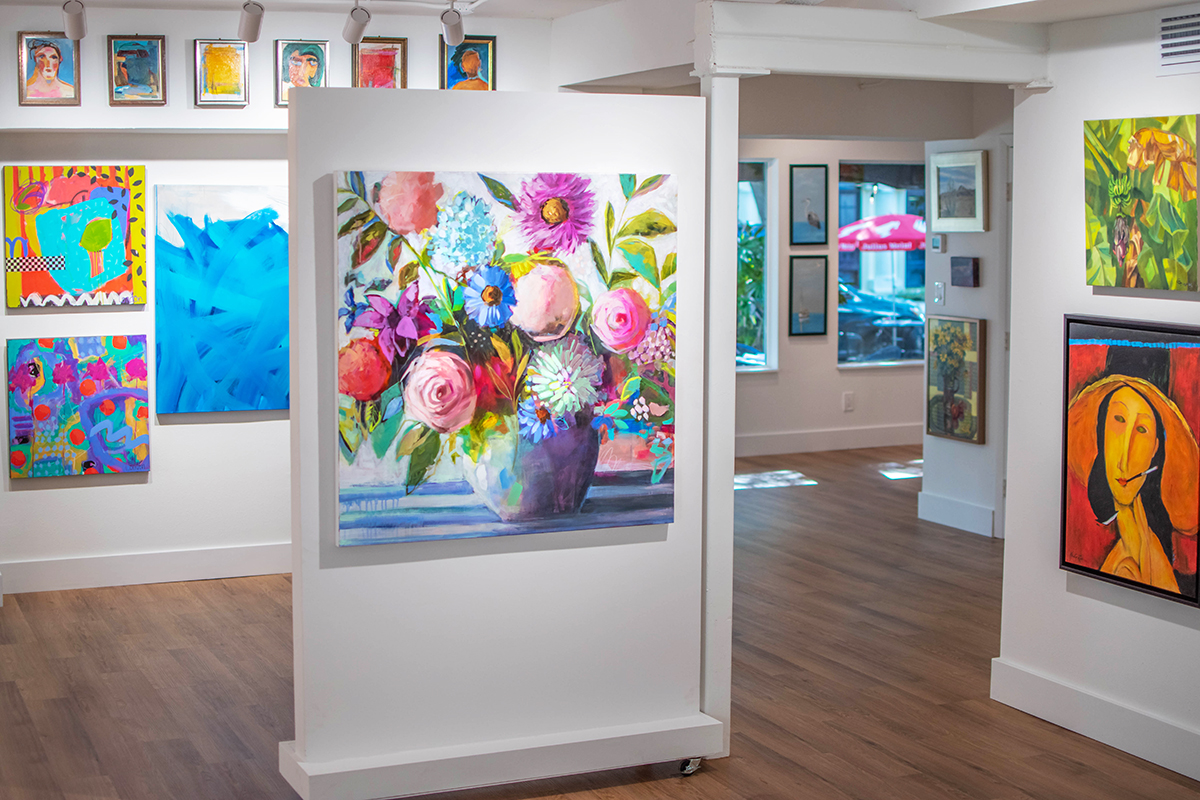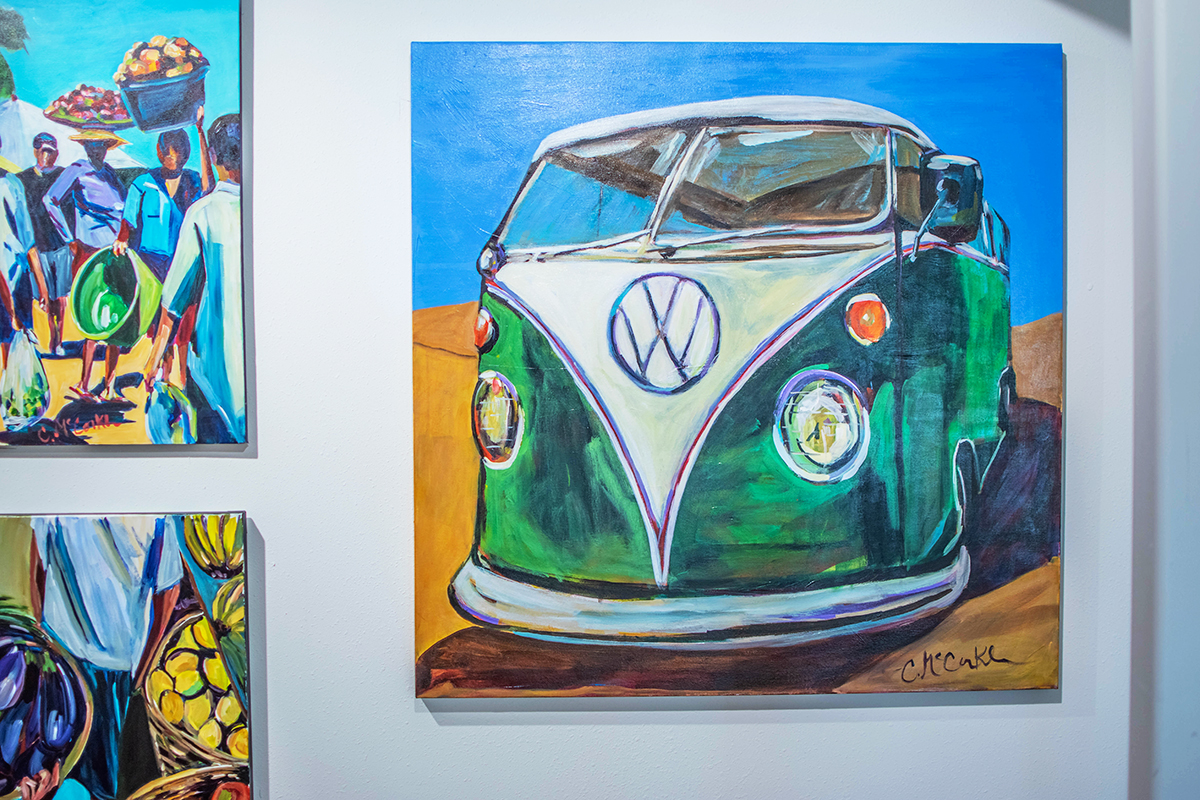 "I just love art and even dabbled in it myself over the years, but never really took it up in earnest until I decided to move on from my solo law practice," she said.
Here, Barnby details her own creative process, her plans for the gallery, and how a charity event led to the opening of Winter Park's newest art venue.
What ultimately led you to open an art gallery?
I sort of fell into chairing and running a silent art auction for a charitable organization here in town. In the course of doing that, I recruited 29 Central Florida artists from as far away as the beaches and ended up exhibiting 139 works of art. We raised a bunch of money and I never worked harder in my life, because it was all in a very short timeframe, and then it was over. A local artist thanked me for organizing the event and he said, 'You know, there just are not enough places in Central Florida for artists to display their work.' And that very simple off-the-cuff comment hit home with me.
How did you find the Brandywine Square space?
I just started driving around town thinking about where I'd want (the gallery) to be. Well, absolutely I'd want it to be in Winter Park. I live here and we need more galleries on Park Avenue. I put myself on a couple of realtor lists and nothing was right. And then this popped up; the three humongous windows across the front, overlooking the courtyard where our neighbor George's Cafe has some of his tables. It just seemed so convivial and perfect. It required a lot of renovation, just top to bottom, but it turned out beautifully. The property managers told me that I had over 20 competitors who wanted the space, but they took a chance on this art gallery and I'm so grateful to them for that.
What inspired you to go to law school after teaching?
I just decided I wanted to have a broader impact on the world if I could. My husband's a lawyer and I got a close-up look of what he was doing. And I loved real estate law, so I started my own practice after I graduated.
How did your previous work experience prepare you for where you are now?
I think entrepreneurship is probably the thread that goes through everything. I've never shied away from a challenge. I'm a real estate investor and I manage all of my own properties. And then the law practice; I managed that myself and I taught myself how to market it. And running a classroom is kind of like entrepreneurship because you're managing everything having to do with educating the children. And so, in the process of doing those things, I acquired the skills I was able to bring to the art gallery.
How are you choosing work and locating artists?
It is primarily designed to showcase the works of Central Florida artists, primarily painting, sculpture, clay, and we're looking for some jewelers. Art is about emotion and experiences and personality. And I'm looking for work that represents all of that. I started reaching out to artists I already knew, and then asked them for some referrals. We've done one call to artists and found some really wonderful talent that way. And now that we're open, artists are coming in daily to inquire and to show us their work.
What are your plans for community interaction?
We're going to have monthly art events and artist talks in the gallery and also outside to take advantage of our courtyard. We'll have featured artists from time to time, and our venue is ideal for special events. One of my goals is to start an art walk on Park Avenue. So many cities around the country have these incredible art walk events once a month and I believe it's time we foster that here.
From a marketing standpoint, how do you see social media and online sales impacting the in-person art gallery experience?
There's nothing better than seeing a piece of artwork in person. You can see the texture and the true colors and sense the size of it. That's really what it's all about. But certainly, more and more art sales are happening online. More of our artists' work is available online than we can fit in the gallery, so we will be adding a payment component to our website as well.