Winter Park resident and Rollins College senior Joshua Laquis is working on a business management degree, but spent the end of his summer break conquering a more daunting task.
"The strength will surprise you," Laquis said of the 17-foot Burmese python he helped catch.
A native of Trinidad, Laquis spent his youth on amateur snake expeditions, but never hunted to kill. A self-proclaimed adventure-seeker, he dedicates his free time to experiencing the wonders of nature and wildlife. From swimming with sharks to rock climbing to base jumping in Moab, Utah, Laquis shared that he's "always looking for something new to do, something thrilling."
As he was about to begin his senior year in the Rollins College business program, Laquis decided to reach out to like-minded adventurers via Instagram and recruited Jake Waleri and Stephen Gauta to join him on an August python hunt in south Florida. The invasive species, which poses a threat to native wildlife, has been the focus of amateur hunters for years as efforts to bring down its population have increased.
During what was only his second python hunt, Laquis quickly discovered the largest snake he'd ever seen during a nighttime hunt.
"We were originally looking in the grass, shining the flashlight into the bushes and all around. Before we knew it, we saw what looked like a speed bump in the street," he explains. "Only this is no speed bump, this thing is moving. Then we see these cars coming. If we hadn't gotten the snake off the road, it would have been run over."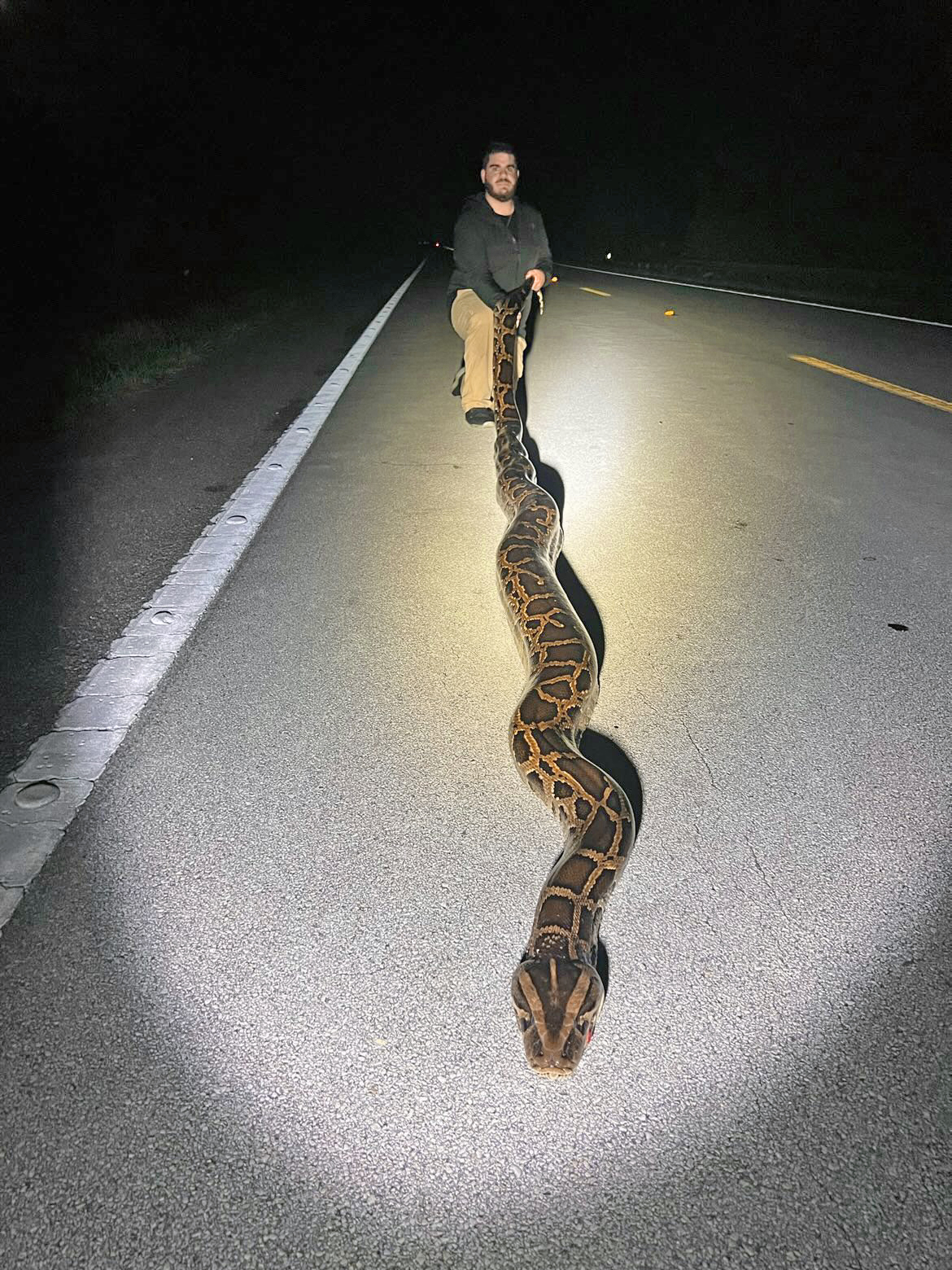 Laquis adds that subduing the python was a three-man job as one man held the head, one lifted the tail, and Laquis supported the mid-section. "I started feeling it constrict, I'm calling out to the others to get it off of me. I'm about to pass out! It was a very strong snake," he said.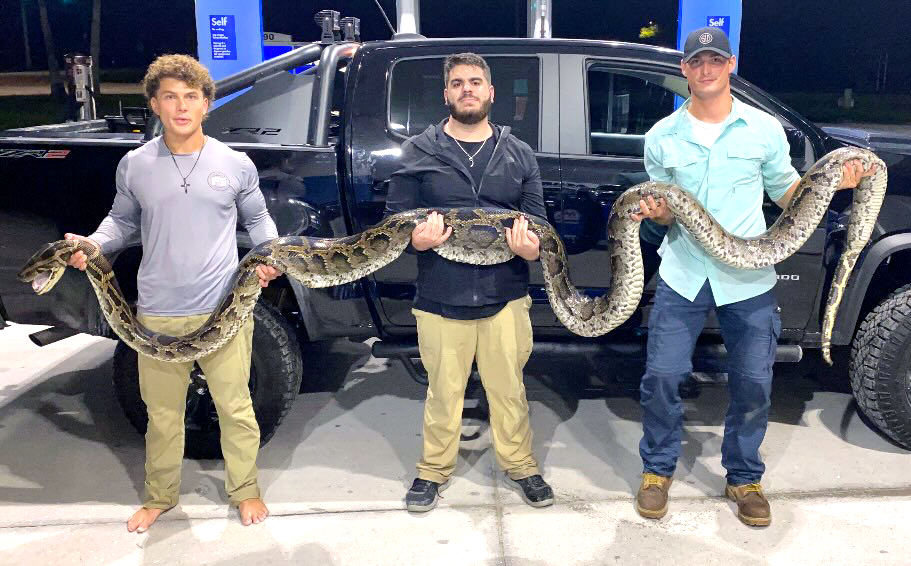 Laquis' warning for anyone who may encounter a snake like this in the wild is simple, "The strength will surprise you. These things eat alligators and could easily overpower a human if it wanted to."
As satisfying as their adventure may have been, the trio discovered their conquest came just a few days shy of winning a cash prize in the 2022 Florida Python Challenge.
"We just went for fun, it didn't have anything to do with the challenge," said Laquis. "It just so happened that the challenge started a few days after we caught it, so we just kept thinking it would have been cool if we had entered, we would have probably won some money."
Next up for Laquis will be finishing his business management degree at Rollins, and getting his sky diving license. "And once I get it, I'm looking forward to jumping in Dubai," Laquis said with a gleam in his eye