Winter Park residents have a chance to save money by repairing used and damaged items with the "Fix It! Don't Pitch It" workshop on Saturday, Sept. 10 from 10 a.m. to 1 p.m. at Winter Park Farmers' Market, 200 W. New England Ave.
The event, presented by Winter Park Library and the city's Sustainability Division, supports the reduction of household waste through the repair and reuse of items that would otherwise end up in landfills.
"We're really trying to change the mindset about consumption and to urge people to think before throwing items away," said Mia Brady, sustainability specialist with the city of Winter Park. "We're having volunteers from the community come and fix items like appliances, electronics, bikes, watches, jewelry, clothing, all kinds of items that can be repaired."
"Fix It! Don't Pitch It" began in 2017 but was cancelled for the past two years due to Covid precautions. According to Brady, there is no shortage of residents offering to lend their skills for the cause.
"The library has been really instrumental in helping us get volunteers because they have a pretty wide network," she said. "And we've had several residents reach out directly to us to donate their time."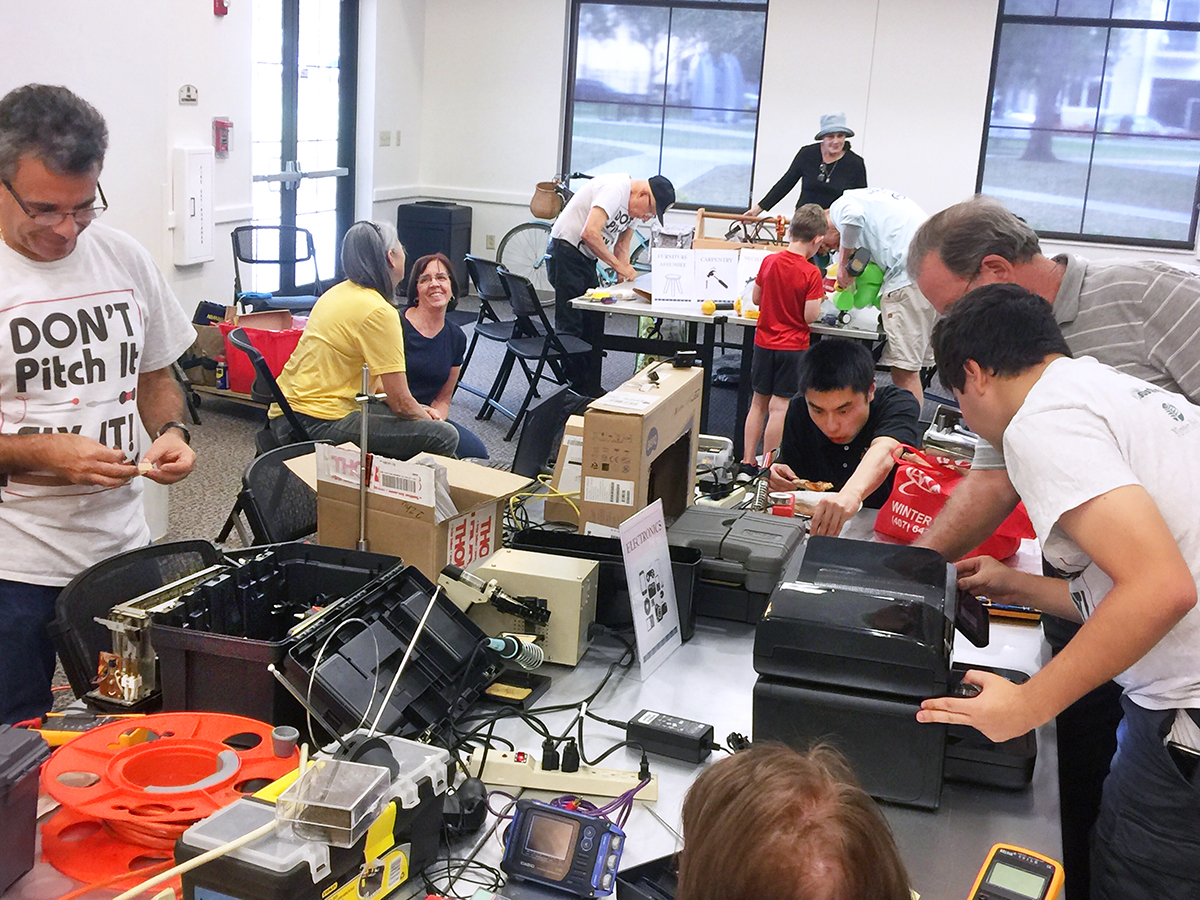 Winter Park resident Chris Tingley has offered his experience as an electronics manufacturing engineer at past "Fix It! Don't Pitch It" events, and will return this year to help fix home electronics and small appliances.
"We're constantly busy from start to finish," says Tingley of the event turnout. "Folks who want to have something fixed should get the item cleaned up and have a good understanding of exactly what's wrong; that's really helpful."
There will be a limit of two items per person and repair services are subject to change.
For more information, or to volunteer, please contact sustainability@cityofwinterpark.org or call 407-599-3450. For more information Orange County and City of Orlando partner events, please access cityofwinterpark.org/fixitdontpitchit.