Jeff Turner has worn many hats since he wore an Orlando Magic jersey. The Winter Park resident and father of two is best known for his work on the court but has long-standing ties to the Central Florida area that make up an impressive resume.
He was born in Maine, but after his family relocated to Florida, he grew up in Casselberry, then moved to Brandon. After graduating Brandon High School, he attended Vanderbilt University and played for the Commodores from 1981-84. He still ranks among the school's top 25 career scorers.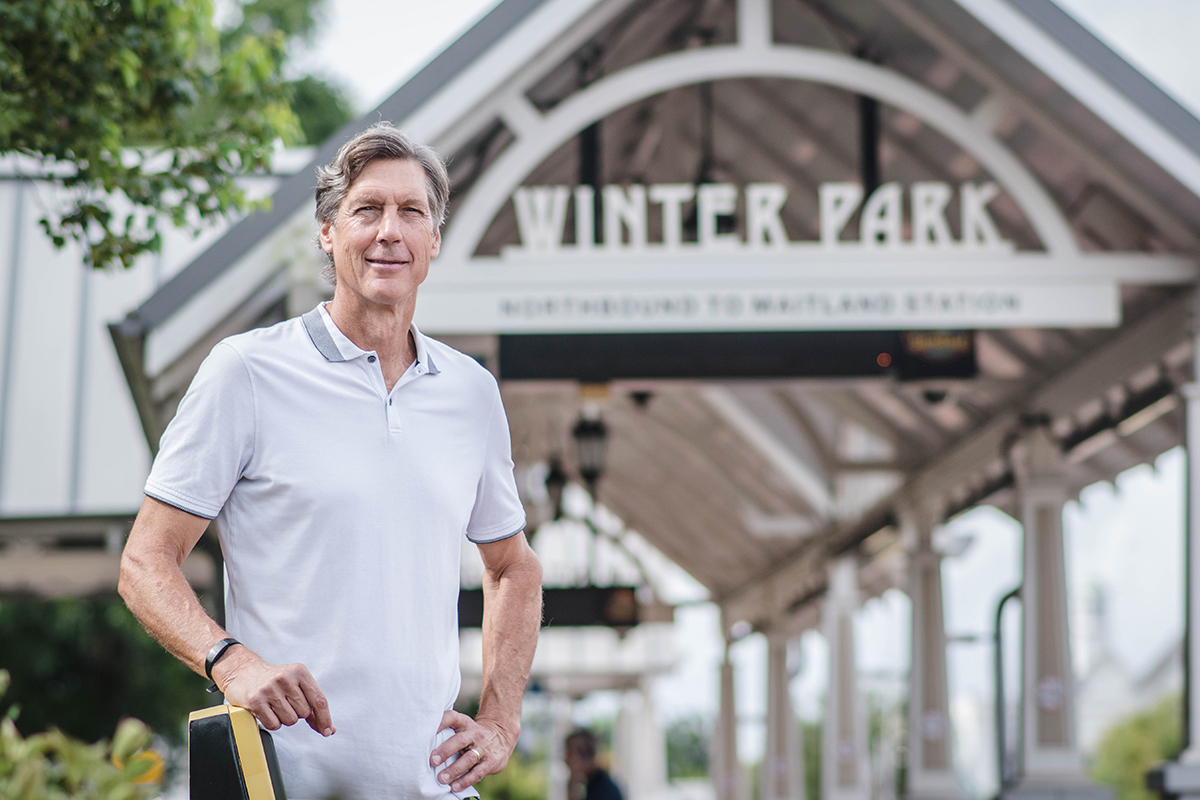 Turner also played for the United States Basketball national team in the 1982 FIBA World Championship and won the silver medal. Two years later he won the gold with Team USA in the 1984 Olympics. Coached by the legendary Bobby Knight, the team also included Michael Jordan, Patrick Ewing, and Chris Mullin.
"Not everyone understands there was a time when we didn't send NBA players to the Olympics or world competitions," he said. "We were the last collegiate basketball team to win the gold medal. We played nine exhibition games against NBA players throughout the country to prepare us for the Olympic games, and we won all those games. The whole process of putting that team together doing everything we did was a great experience.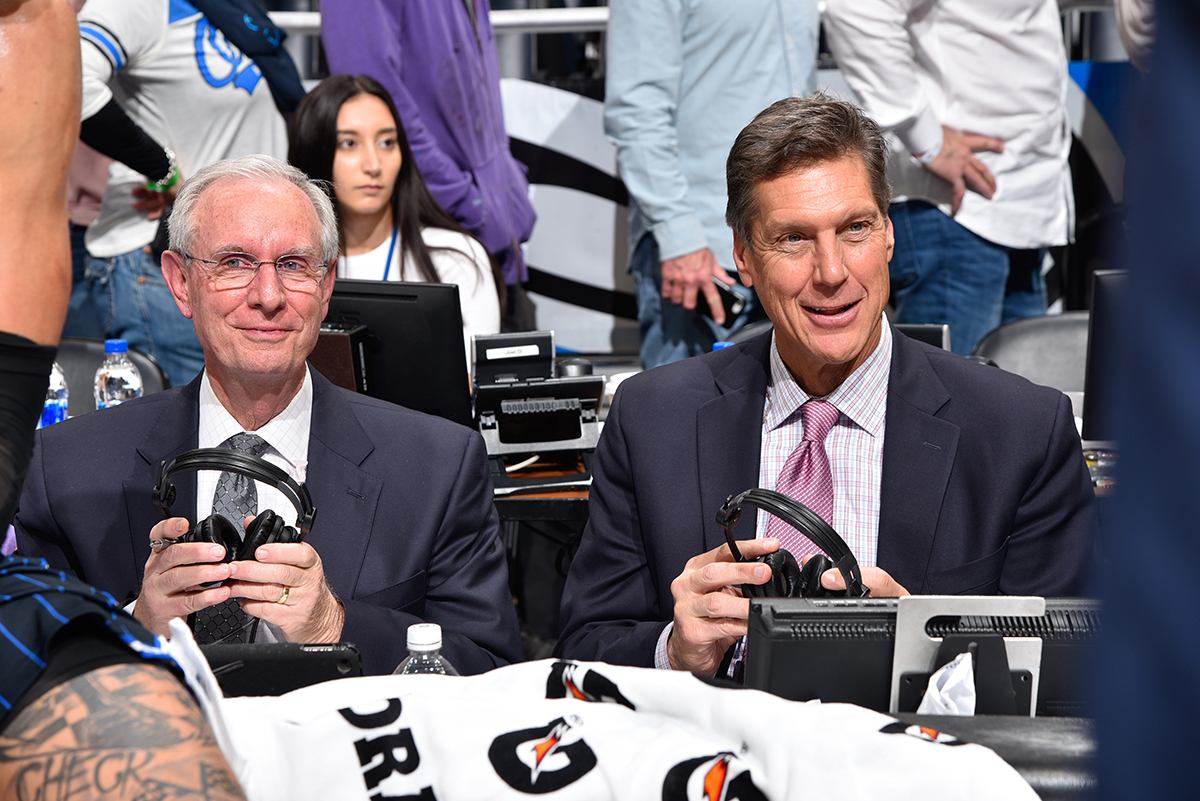 Turner began his NBA career with the New Jersey Nets where he played three seasons before becoming the Orlando Magic's first free agent acquisition for the inaugural 1989-90 season. He spent seven seasons playing for the Magic and another nine years as the team's radio announcer after retiring as a player. He then took the roles of Associate Athletic Director and Special Assistant to the President for Leadership at Lake Highland Preparatory School. He also coached the basketball team, taking the Highlanders to their first state championship in 2013.
Here, Turner talks about life before, during, and after basketball, and why he is referred to as "The Mayor of Winter Park."
Was a basketball career always your goal or did you want to do something else when you were a kid?
Baseball was my first love when I was growing up. As the tallest kid in school, I eventually got into basketball, but I didn't really think of it as a career. Eventually, I went off to Vanderbilt University and played there, but I wanted to practice law. I worked in the circuit court clerk's office in Davidson County during my freshman year and just thought it was interesting. Right after my senior year, I got drafted by the New Jersey Nets in the first round and that started my basketball career.
When did you move to Winter Park?
As soon as I signed my contract with the Magic. I was playing in Italy the previous two seasons. My wife and I lived in the Lake Como province: a little town with a central square. When we came to Orlando and were looking at places to live, the realtor drove us to Winter Park. It reminded my wife of that small town and that did it.
What do you miss most about the NBA?
I think it's more the camaraderie in the locker room; your team becomes your family. I think that's the biggest adjustment. But I didn't just leave the whole deal; I moved into radio broadcasting right after my retirement. I got to continue the pleasure of being associated with the Magic and it's been good for me.
What was it like to make that transition from playing to broadcasting?
As a professional athlete, you have the day-to-day work that keeps you in shape, keeps your skills sharp; I think switching from that routine is the hardest part. The good thing, for me, was the relationships I started with the Magic organization when it was a small operation; not only with everybody in the front office, but also the broadcast crew, in particular David Steele. He was doing radio for the team when I was a player and when I decided to hang it up, he was really the one responsible for getting me into the broadcast side. He just thought it was something that I might be good at, so I worked some games with him and that ended up being a future for me.
What inspired the move to coaching at Lake Highland?
That started in 2005. I have two daughters; they were both at Lake Highland at the time, and my wife was teaching there as well. I had been doing radio for about nine years, and I was traveling so much with the team. And I wanted to be home more often. The opportunity to create a leadership program for the students and faculty and Lake Highland was presented to me, coupled with the opportunity to coach basketball. It was something I thought I needed to try, and it was nice to be home with my family while I did it.
How did your previous careers prepare you for television broadcasting?
In radio, you really have to think about what you're saying because there are no pictures involved. You're describing action, and you've got to be able to put together a thought and get it out there quickly, and make it work for your audience. Moving into coaching gave me a give me a different perspective on the game because you're looking at the big picture. So, as I moved into television, all those things helped me look at the game a little differently from the perspective of a player, where you're more worried about what you do on the floor. I think it's all made me a better broadcaster. The transition was seamless because the guy who had gotten me into broadcasting, David Steele, is now my partner in television as well. We have been like brothers and just work well together. He makes my job very easy.
Some people in the Magic organization call you "The Mayor of Winter Park." What started that?
The Orlando Magic organization started back in '89, and I'm pretty sure I was the only player living in the Winter Park area, aside from some of our management who started the team. Chip Caray, who was our television broadcaster at the time, started referring to me as the "Mayor of Winter Park" – it was kind of a joke, but it's been passed down. I think David keeps that alive. My wife and I raised our family here. We've lived in four different houses, but we've never left Winter Park.
What is your favorite thing about Winter Park?
I think the thing we love most is how beautiful the streets and the scenery are. We love walking around the lake, the concerts in Central Park, the festivals, and the sense of community. I've never been one of those people who tries to insulate themselves. I've had people walk up to me saying, "Oh, I remember you pushing a stroller down Palmer Avenue," and, "Your girls get prettier every day." People just get used to seeing you around.