Sunit Sanghrajka used his love and first-hand knowledge of Africa to create safari adventures with a focus on ecology.
He founded Winter Park-based Alluring Africa in 2005 after spending his childhood surrounded by the experiences he now provides.
"I grew up in Kenya," he said. "My father and my uncle started one of the first photographic safari companies in 1973. So, I've always had a love for wildlife, wilderness areas and being on safari."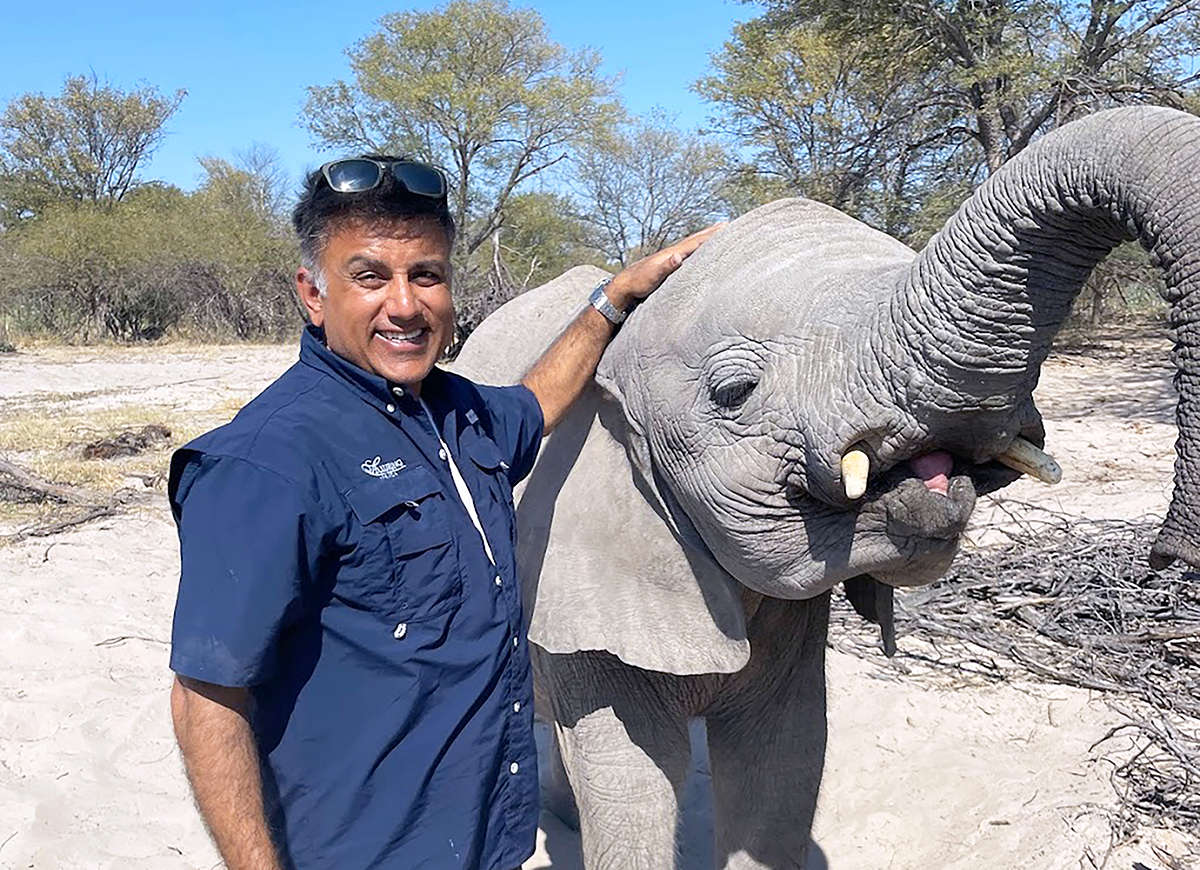 Sanghrajka attended college in the U.S., earning a degree in information systems and marketing from the Illinois Institute of Technology but eventually returned to Africa and resumed a practical education in the family business.
"We had guests coming from the United States, and my uncle would ask me to host them for dinner or take a particular group on safari," said Sanghrajka. "And I did, and I really enjoyed it."
He would return to the U.S. in 1994 and eventually settled in Winter Park as he represented the family business while boosting American interest in African safaris. He then came to realize the problems his industry was causing for an already strained ecosystem.
"As I grew the business, I learned that a lot of the wilderness areas were fast disappearing," he said. "In those days, we weren't that concerned about our carbon footprint, poaching was rampant and there was a lot of human/wildlife conflict."
According to Sanghrajka, the typical safari consisted of large tour groups staying in hotel-style lodgings and travelling in minivans through natural environments with no road systems.
"Then you had people being employed in the tourism trade who didn't really have a connection with the local communities," he said. "People who lived on this land found themselves isolated and suffering the ecological consequences caused by the tourism trade."
Through his existing contacts and a growing number of peers working with the African government, Sanghrajka formed Alluring Africa and joined a movement to restore ecological and social balance by rethinking the tourism industry.
"Instead of the government closing national parks to protect the land, they engaged in a series of tenders with local communities to lease the land in partnership with various ecotourism companies," he said. "High volume equals high impact, so camps of 100 or more tourists went down to 10 or 12 and have become more sustainable, even forming their own farms and greenhouses to provide the food for their guests."
Environmentally friendly lodging, sustainable energy sources, and low-emission transportation are some of the technological innovations that create a positive difference for the environment. And the one-on-one dynamic that comes with smaller tour groups create a more memorable experience for guests.
Sanghrajka and his staff provide safari experiences that feature natural habitats and sanctuaries along with interaction with the local communities that have an equitable stake in the welfare of the business and its positive impact on their environment. 
"You can provide luxury with this unique experience and work with lodges and outfitters that are focusing on community engagement and partnership, so that there's equity," he said. "That's what we do, and that's what we find more tourists are looking for. It's great for everyone."