Tucked behind the ball fields and swimming pool at Cady Way Park is a community hot spot where the only price of admission is a paddle and some practice time.
"There are six pickleball courts at Cady Way that were built around February of 2021," said Winter Park resident Will Winsemann. "The only time people don't go is when it's literally pouring rain and the gates are locked."
Winsemann is one of several local enthusiasts who enjoy the Cady Way courts while helping to grow the pickleball community.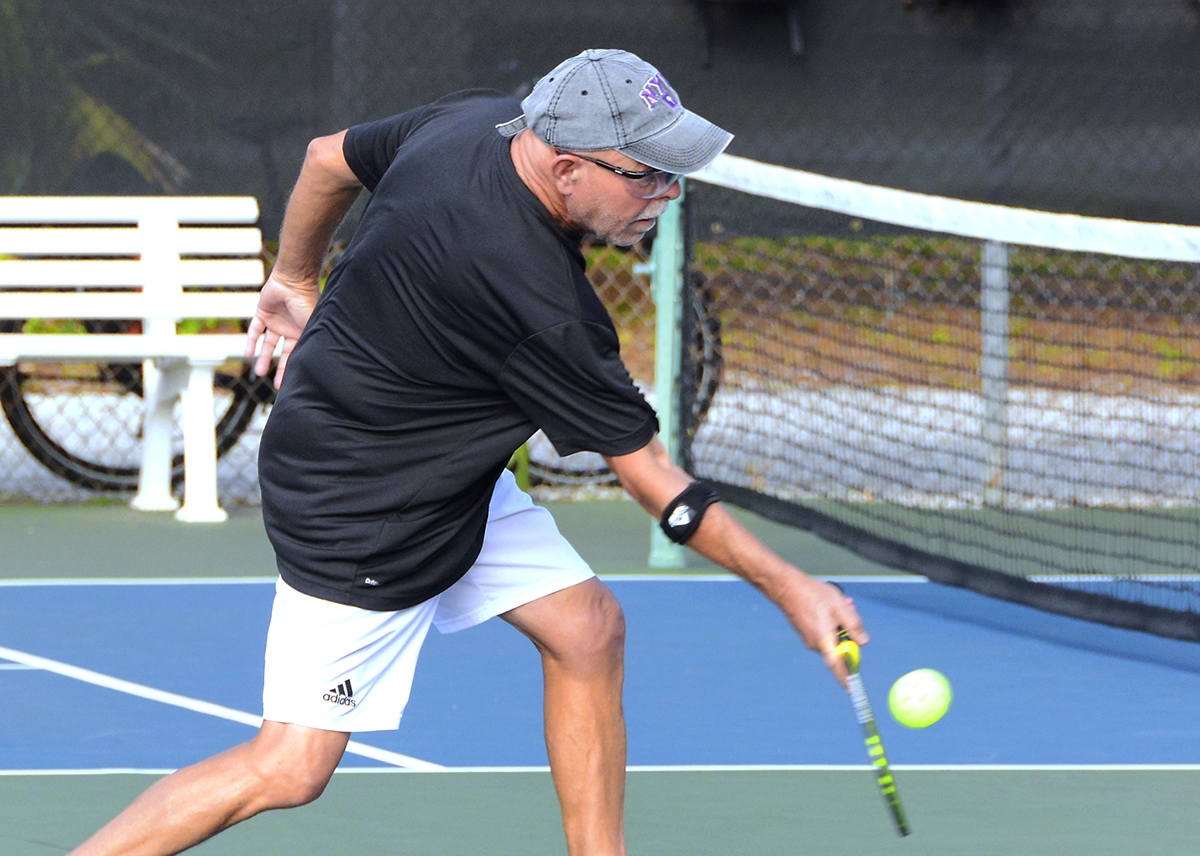 Pickleball began in 1965 as a niche sport, combining aspects of tennis and ping-pong with a wiffle ball. The origin of the name is debated but its reference to the crew term "pickle boat" – referring to a team made up of non-starters from other boats – seems to be one possibility.
Teams play on an area that is roughly the size of a badminton court, allowing many tennis facilities to accommodate several pickleball players with a small number of courts. The sport has gained popularity across several age-groups, despite a popular misconception.
"I was first introduced to pickleball during a visit to my mom's retirement community in 2015, but I didn't take it up right away," Winsemann said. "There's an assumption that pickleball is for older people, like bingo or shuffleboard, and I kind of thought the same thing."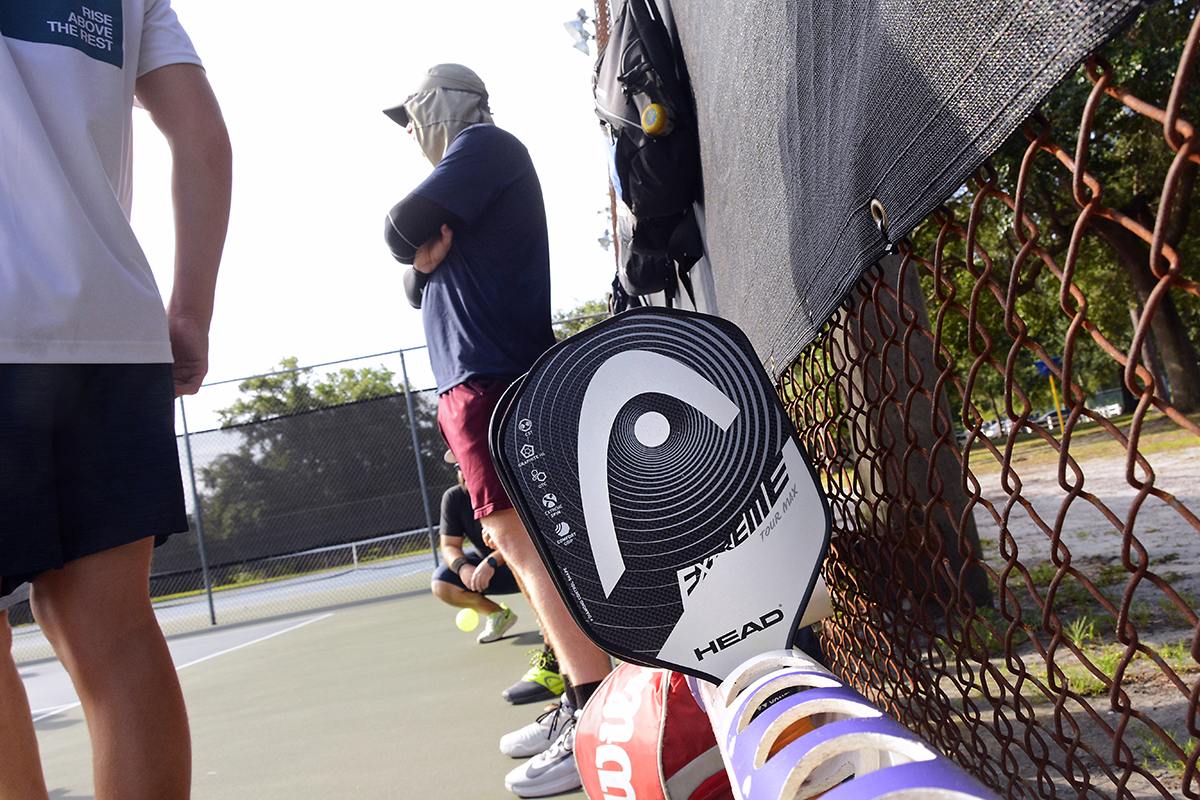 Quality time with mom eventually turned competitive when some of her friends joined in.
"They were mopping the floor with me," he said. "That's when I decided to get better at pickleball; so I don't embarrass my mom and I can give them a good game."
He was able to improve his skills at some Orlando-area courts, but choices in Winter Park were limited until the Cady Way courts opened. And according to Winsemann, it took a while for word to spread.
"A week or two after Cady Way opened, I went by and there was no one playing," he said. Hoping to raise awareness, and find some weekly games, he volunteered to moderate the Cady Way Pickleball Facebook page. "Facebook is one of the best ways for the pickleball community to keep in touch and find places to play," he said. "I just started making posts and encouraging people to come play and it kind of grew from there."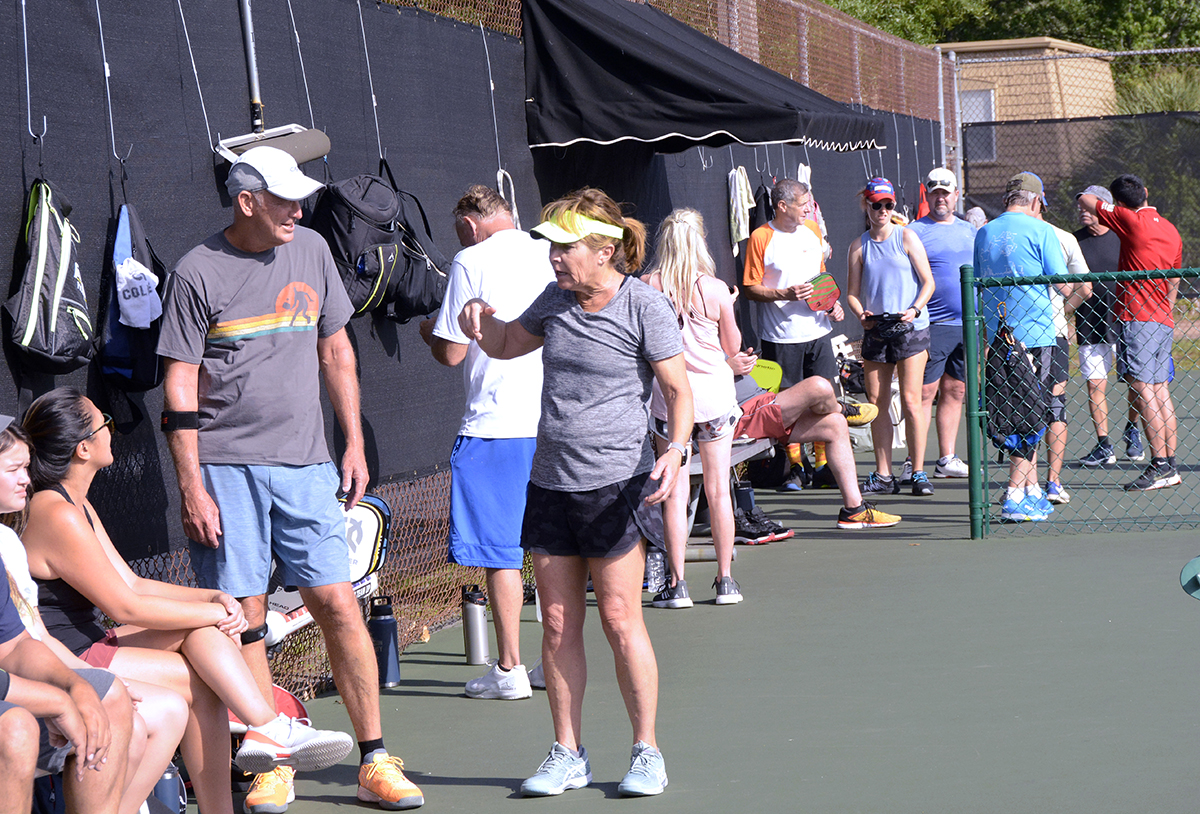 The page currently serves 1.6K members, and it's not just for locals. "People who live outside Winter Park and visitors from out of town will use the group to try and schedule some organized play," said Winsemann, who was named a pickleball ambassador by USA Pickleball for his efforts to promote the game.
"I started playing two years ago," said Pete Szaraz, who drives from Oviedo to play at Cady Way Park on weekends. "It's great exercise and it beats going to a gym."
Scott Kufus, of Longwood, agrees. "I started playing and all of a sudden I lost 15 lbs.," he said. "And the people are great. I've made a lot of friends here."
A typical Saturday morning at the Cady Way courts echoes with the gentile sounds of paddles volleying the hollow, plastic balls. But the sound of conversation is what keeps so many people coming back.
"It's pretty important to me to have some regular exercise for my physical and mental well-being. But what really drew me in was how nice everybody was," Winsemann said. "They were willing to give me tips and show me the ropes. And they didn't try to exclude me just because I wasn't important or good enough. And that's why I stayed in the pickleball community."