As Samantha Rodriguez trains for the 2022 Special Olympics USA Games, she is helping to spotlight the potential of people with autism and inspiring her biggest fan.
Rodriguez's mother, Karina Rodriguez, is a certified nursing assistant at Winter Park's Allegro senior living community and an avid marathon runner. She began training shortly after her daughter's diagnosis. "It was a very hard time," she said. "Samantha was diagnosed when she was two and running became like therapy for me."
In between working and caring for her daughter, Rodriguez began running a few miles a week, eventually developing enough stamina to sign up for races through Track Shack. Travelling for marathons became quality time for the family, and a guide for Samantha's pursuit of her own dreams.
"Whenever I had a marathon I took Samantha with me," Rodriguez said. "I ran the New York City Marathon in 2016 and she waited for me at the finish line. I will never forget when she said, 'mama, I would love to run with you and earn my own medal.' And that's how she started."
Karina helped Samantha to start running the way that she did, walking to build strength and then running short distances. As Samantha's pace quickened, so did her confidence and desire for more challenges.
"I wanted her to be part of a group and to be accepted," Karina Rodriguez said. "I found out about Special Olympics from one of the parents at Samantha's school and how they offer sports throughout the year, so I enrolled her, and she's been with them for seven years."
Samantha learned how to swim through Special Olympics programs and improved her strength and running endurance. But she still wanted more.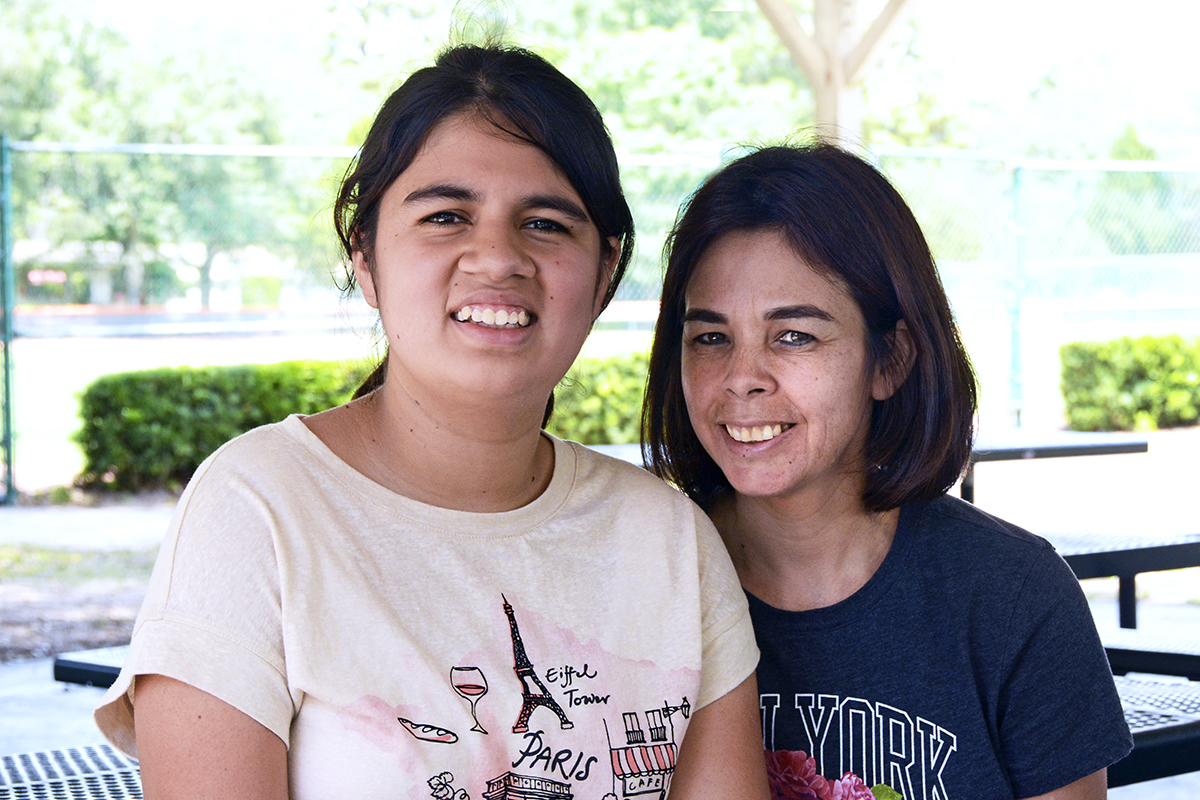 With years of marathon experience, Karina was prepared to serve as her daughter's guide runner in local 5K and 10K events. In October of 2021, Samantha and Karina finished the virtual Boston Marathon together. One month later, Samantha came full circle to become the youngest female with autism to finish the New York City marathon. Samantha, now 19-years-old, has earned 42 marathon medals.
Samantha realized another dream when she was selected as a member of Team Florida in the 2022 Special Olympics USA Games, happening June 5-12 at venues throughout Central Florida. "I am very happy and very excited," she said of her spots in the 50- and 100-meter runs. And she hopes to inspire others who want to follow in her footsteps. "They need to start training with their family and keep going and push hard."
Her training schedule includes running a total of three, three-mile runs each week, and weight training. Last year, Samantha began training with Track Shack's Galloway program – an inclusive training regimen for all endurance levels.
Her training is for more than her Special Olympics competitions as Samantha and Karina will participate in the 2022 London Marathon through UK-based Autistica, for which they also are raising funds.
"They have the same mission that I have – for my daughter and everyone like her to have the same opportunities as everyone else and to be included."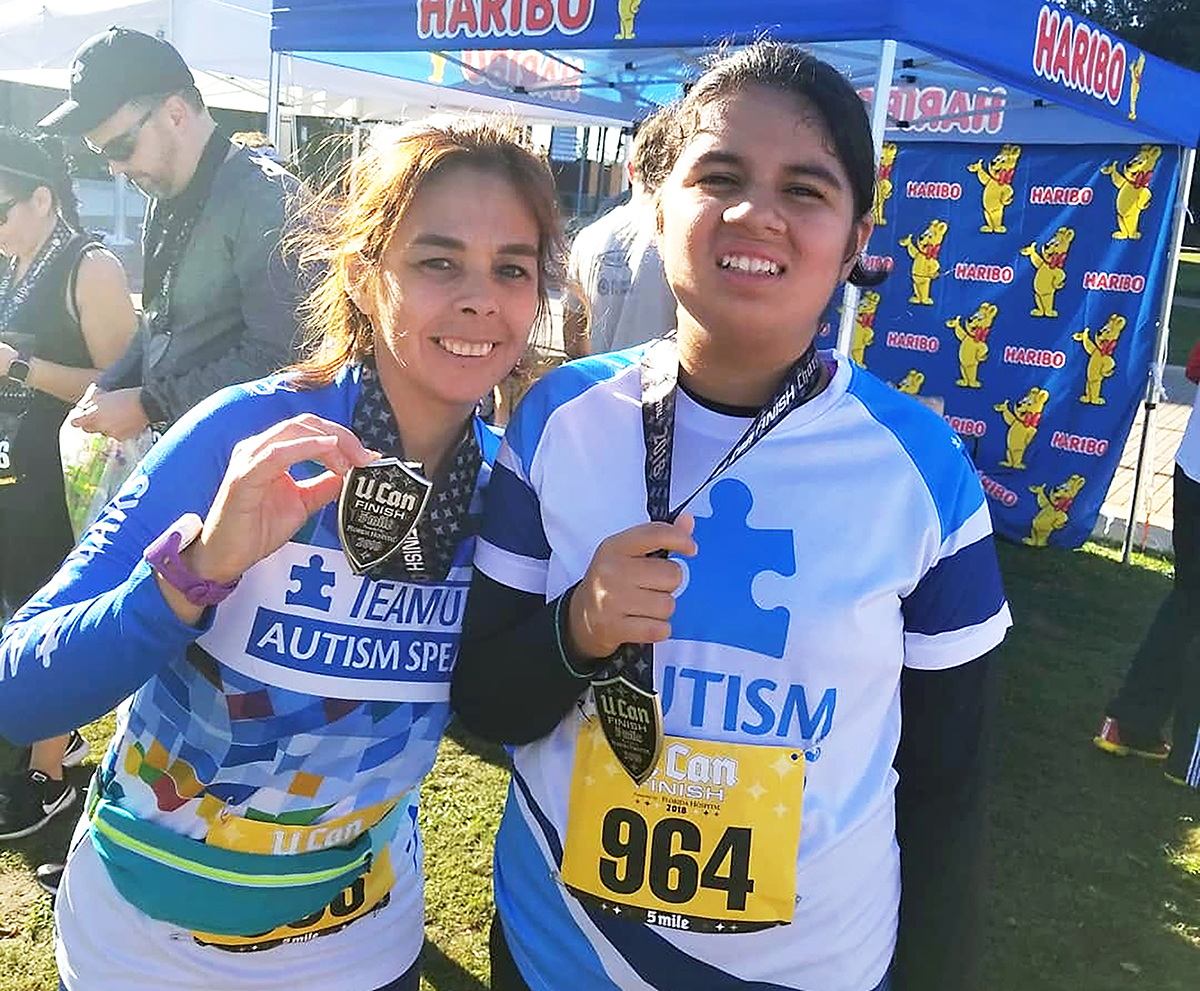 The mother-daughter team inspire each other, but Samantha's inspiration extends to her mother's career as a caregiver.
"Having a special needs child, I understand what the elderly are going through," said Karina Rodriguez. "I do many of the same things for them as I do for her at home, helping her get dressed and looking after her. And it touches me to be able to help the community."
Samantha is also helping everyone she meets to understand that a diagnosis does not define a person.
"I was in denial, and I didn't know where to go for help," Karina said. "The doctors told me that she was never going to be able to walk or play, and it makes me happy to see how far she has come. People with autism just need to be given the opportunity to shine."