Food and beverage concessions at Winter Pines Golf Club will be run under a new entity formed by local entrepreneur, Paul Twyford.
Twyford, along with business partner Andrew Asher, founded Winter Park Distilling Company in 2010 and opened The Bear & Peacock Brewery, at 1288 N. Orange Ave., in 2016. City Commission voted on Wednesday to approve Twyford's bid to operate golf club concessions under a new company. The bid was submitted in March during a request for proposals.
"We obviously want to continue to serve the golfers who have been patrons for many years," said Twyford. "But we also want to draw people in from the neighboring community who want a place to congregate and eat with friends, and have a drink, so we will definitely be doing some happy hour specials and that sort of thing."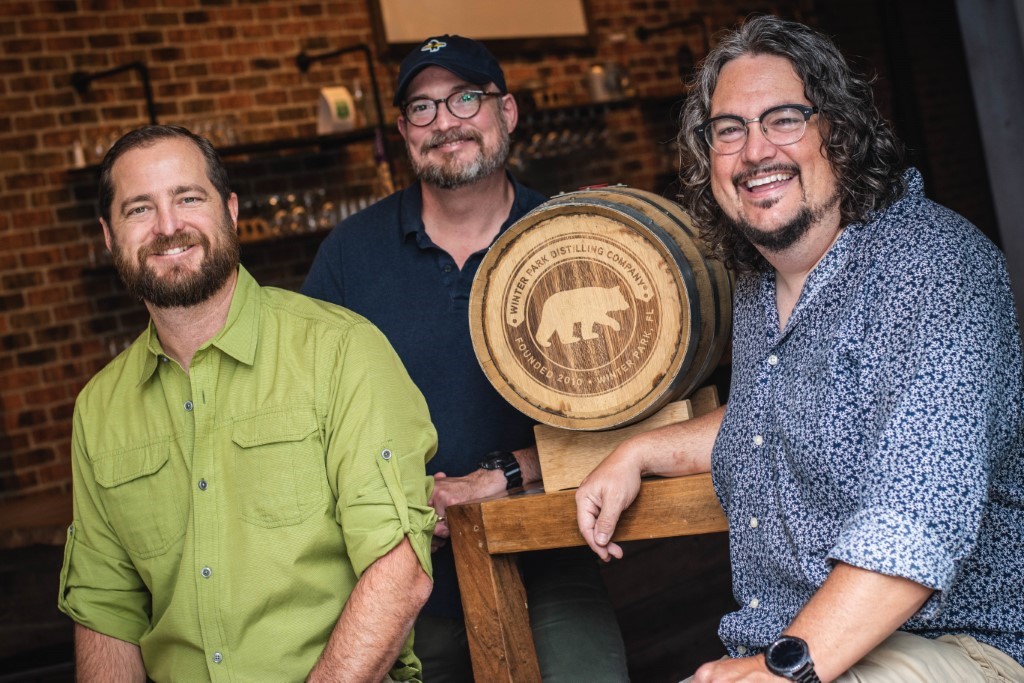 Winter Park City Commission, in January, approved staff to move forward with a $7.4 million contract to purchase 93.15-acre Winter Pines Golf Club property at 950 S. Ranger Blvd. The city will take over golf course operations in May, closing down for a 12-day transitional period that, for Twyford and his new partners, will include a buildout of the existing dining area to create a higher level of service.
"It has historically been a snack bar and we're going to make it into a high-end lounge area," he said, adding that a truncated timeline of upgrades will be necessary to accommodate the 12-day turn-around. "The heavy lifting of that buildout will be done during those 12 days, then there will be additional improvements made during overnight hours and in-between times, so as not to interrupt service."
Twyford has not settled on a name for the new establishment and designs are in production, but his other businesses will be represented. "Obviously, we're going to feature beer from The Bear & Peacock Brewery and spirits from the Winter Park Distilling Company," he said.
Though the distillery and brewery closed their Winter Park locations last year, Twyford said production remains steady. "We're still selling spirits through distribution but we don't have a storefront at the moment," he said, adding that negotiations are in the works for a new location for the brewery and distillery.
Twyford, who also serves as President of the Board of the Winter Park History Museum, Chair of the Winter Park Autumn Art Festival Committee, and on the Rollins College Business Department Board of Advisors, is open to the idea of working with chefs and caterers to enhance the future of the golf club lounge. But for now, his focus is on meeting the looming deadline of first-day operations, and impressing the locals.
"I think it will be shocking to people when they see the vision that we're hoping to carry out," he said.