Winter Park City Commission helped pave the way for a new high-end retail business during its March 23 meeting when it approved a request by Raymond Horal, co-owner of The Generous Pour, to waive the separation distance requirement for retail liquor sales at 834 N. Orange Avenue.
The City land development code for C-3 commercial zoning districts allows liquor stores to operate at a distance of 300 feet from residential properties to avoid overflow parking and other disturbances to residents.
Despite the approximate 132-foot distance from the rear of the Orange Avenue property to the nearest residential property, City staff cited an 80-foot buffered area that is inaccessible due to an FDOT right-of-way with train tracks and high fencing. The company is also seeking a class 2 alcoholic beverages license , which allows the sale of wine and liquor in closed containers for off-site consumption.
The request was approved with an amendment providing for improved stormwater retention.
According to Horal, who was on hand to summarize the business model, the Orange Avenue address will be the first location for the company, which will sell high-end wine, beer and spirits, while offering a portion of its profits to charities of the customers' choosing.
"We've created a proprietary software called BOHO, Buy One, Help Others," he said. "On every transaction, we're going to give back, and we're going to let everyone know how much is going back. They can pick where it goes."
Customers will be able to choose charities via a mobile application, activated by QR codes displayed in the store.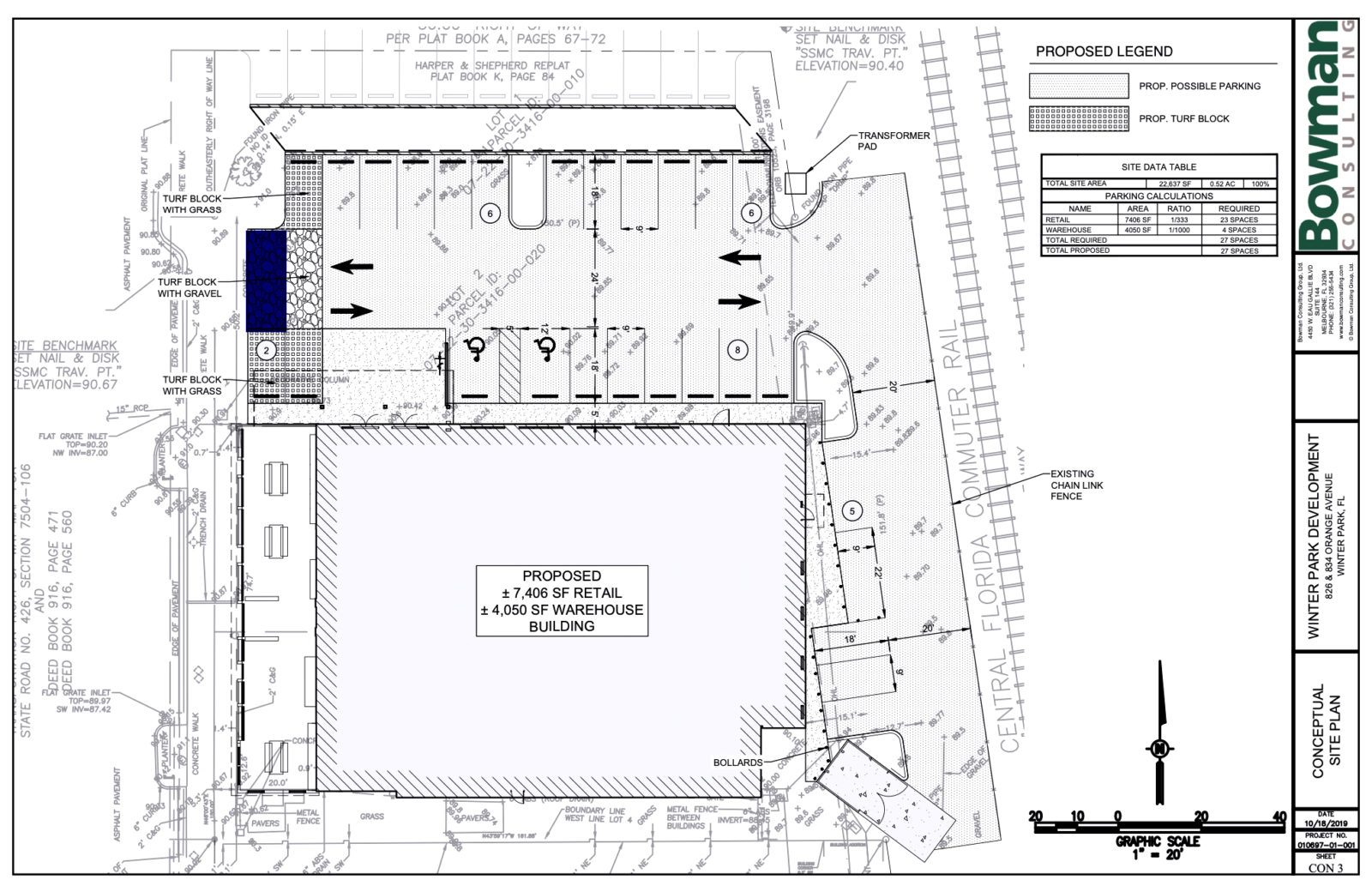 Aside from 7,406 square feet of retail space, the Generous Pour site plan concept includes a 4,050-square-foot warehouse building ­­­and an in-store theater for wine and mixology classes.
"Another big pillar of our business will be gifting," Horal added. "We have a build-your-own basket, build-your-own box gifting area in the storefront on Orange Avenue. You will not see stacks of any wine, beer spirits in the front of our store. You're going to see high-end gifting, laser engravers, many specialty items, including Corkcicle, candles, stationery, and a lot of fun stuff."
Horal told commissioners that plans would move forward for permit applications and a finalized site plan. The Generous Pour website lists an opening date of fall 2022.