A Winter Park gym offering specialized fitness training is also helping to hone the skills of the next generation of boxing champions.
Erica and Joe Eberly started Legacy Fitness in 2009 with an appreciation for endurance training. "We both started boxing workouts years before," said Erica Eberly, who has experience as a competitive Muay Thai fighter while husband, Joe, has competed in the Ironman Triathlon. "We wanted to provide that kind of top-level training in an environment that's without judgement, where people can feel comfortable," she added.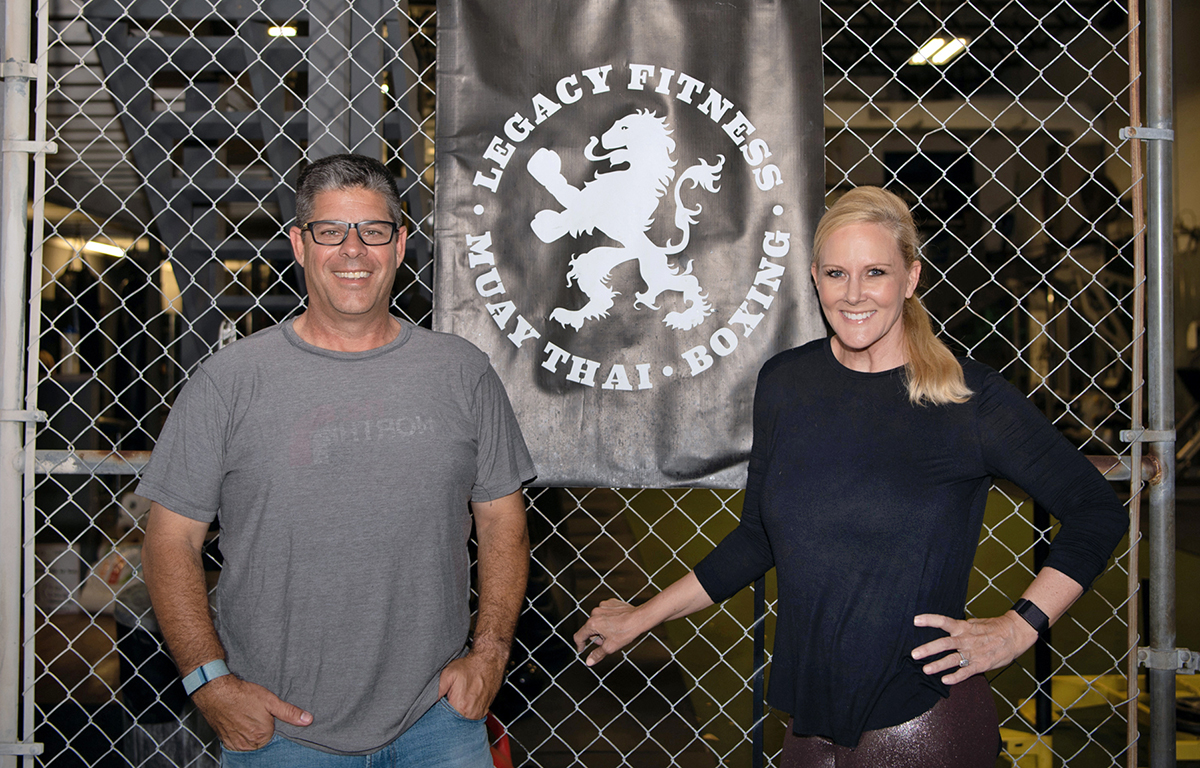 Fitness classes include Muay Thai, boxing, kickboxing, and circuit training.
"We have about eight personal trainers that work with members, and I would say two or three of them train specifically for boxing," Erica Eberly said.
The Eberly's efforts to recruit a qualified staff resulted in associations with several boxing trainers and the fighters with whom they work. Former professional boxers Francisco Palacios and Nelson Rodriguez were part of the Legacy Fitness training team, and Erickson Lubin is among the boxers to have trained at the facility.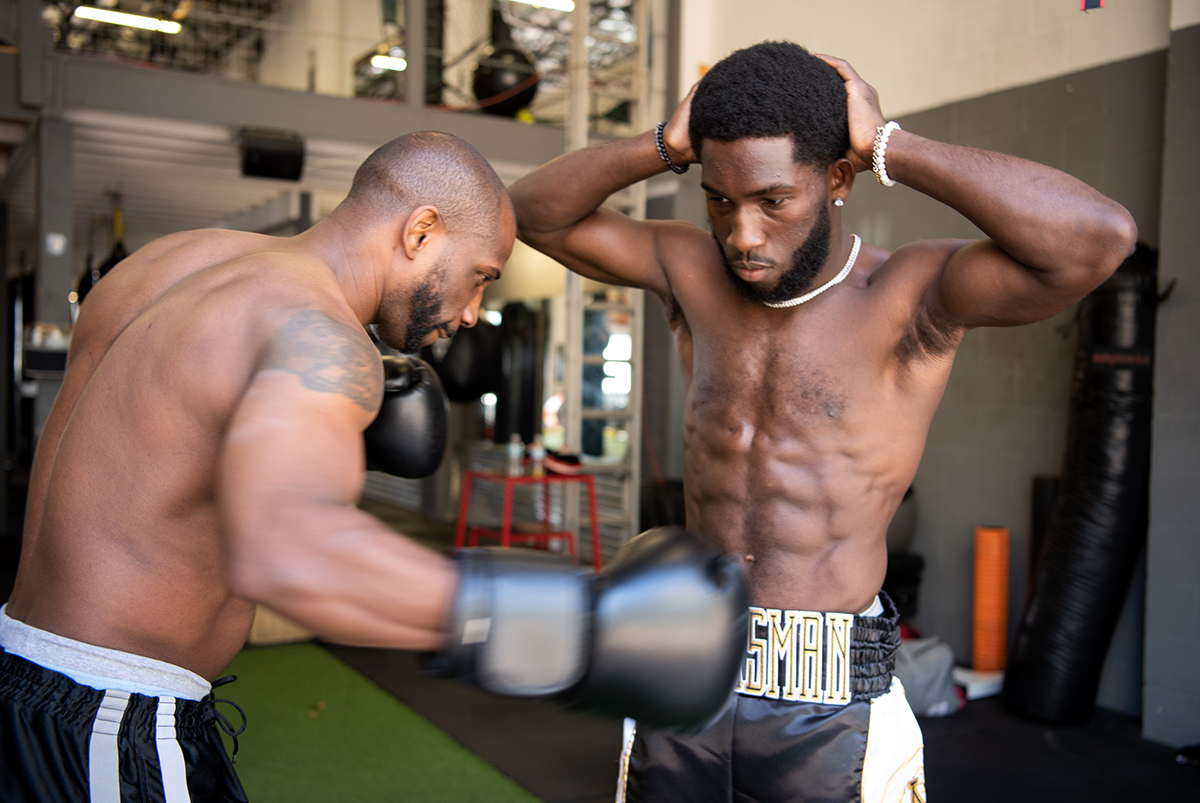 Central Florida boxer Corey Marksman is currently defending a 3-0 record with the help of a Legacy Fitness trainer with whom he shares his passion, and his name.
"I used to do karate. Then my dad brought me to a boxing gym when I turned eight and I picked it up from there," said the 21-year-old Marksman of his father, Angus. "I'd go to my dad's fights all the time and it really inspired me."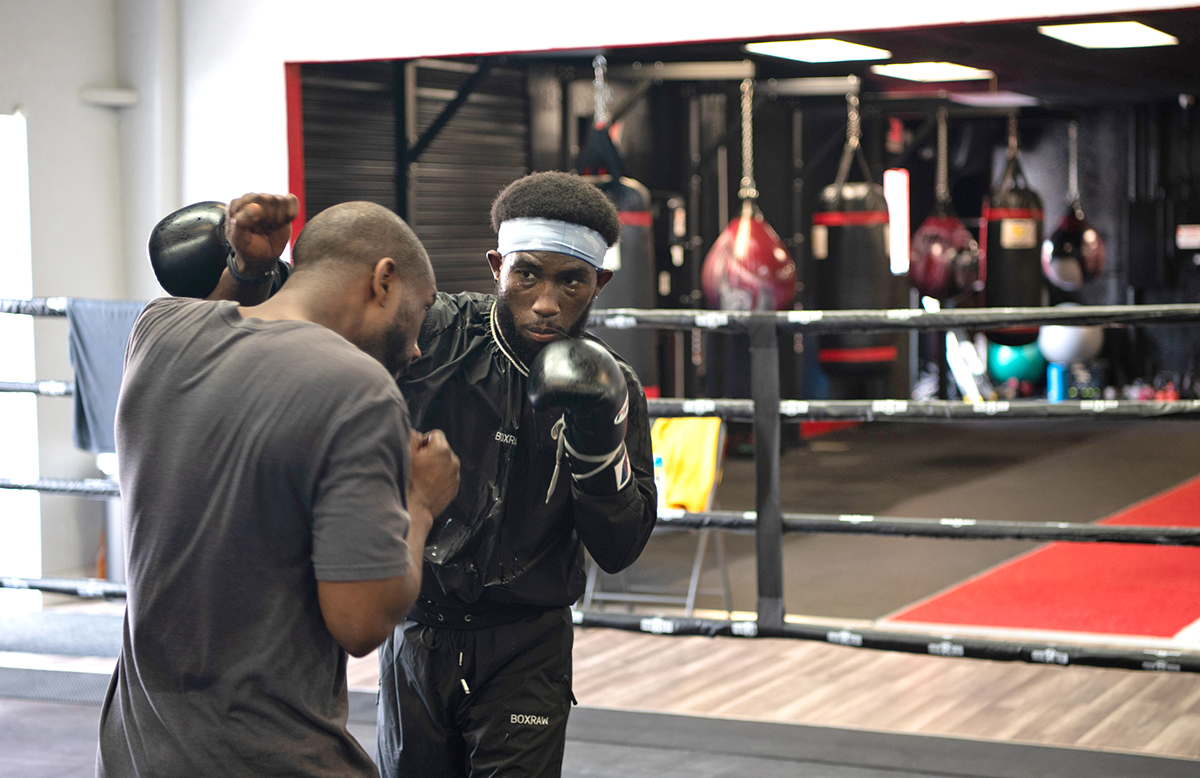 "I kind of nudged him into boxing," said Angus Marksman of Corey. "I'm a little harder on him than I am with other people because of what I see in him. He's a brilliant fighter, and we're trying to build a brand, so he's the face of everything."
Angus Marksman – a former boxer turned trainer – was introduced to the Eberlys in 2018 by mutual friend, Nelson Rodriguez.
"They liked me, I liked them," said Marksman of the Legacy staff. "It's a cool environment, and I like training regular people too, not just fighters."
For Angus Marksman, the parental instinct of protection goes hand in hand with challenging his son to raise the bar. "I've always put him in with guys that will challenge him, be a little bigger, and a little stronger so he'll learn to deal with the pressure," he said. "The hard part is remaining calm under pressure. If you can handle it, you'll be ok."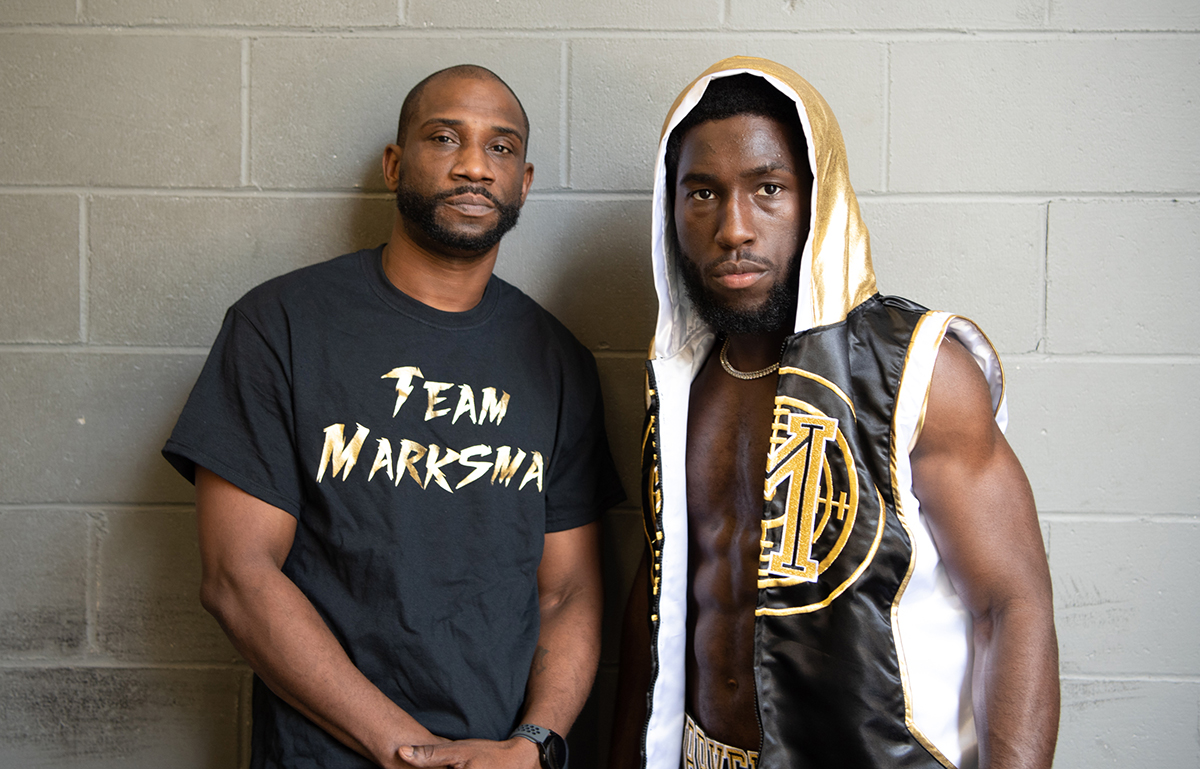 "He knows how to push me," said Corey Marksman of his father. "He knows how much I can take in and what I can't take. It's a really good dynamic that we have."
As a trainer, Erica Eberly understands the need for a good working relationship and is proud to have the Marksman's taking the ideals of her gym to an inspiring level. "I see the love Angus has for his son and the desire he has for Corey to succeed, not just in the ring but in life," she said. "It reminds me of a quote, 'A good coach can change the game, a great coach can change a life.'"
Andreea Waters contributed to this story: www.andreeawaters.com