Students and faculty from The Geneva School, Jewish Academy of Orlando, and Leaders Preparatory School, came together to beautify Phelps Park on Tuesday, March 22, during the 19th Annual Trees for Peace event.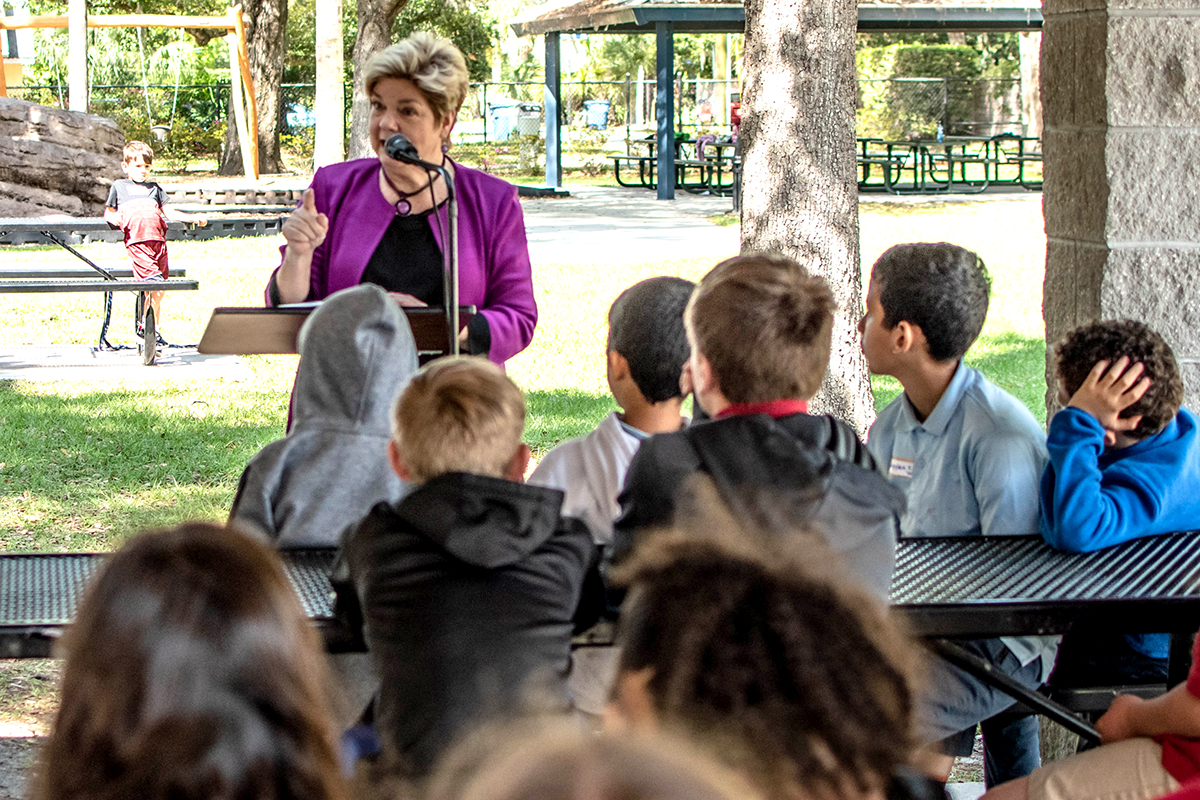 The group planted seven longleaf pines, blessing each one in traditional manner according to each faith. The observance is meant to encourage children to appreciate diversity and build positive relationships while learning about environmental responsibility.
The City of Winter Park's Urban Forestry Division supervised the planting process and donated one tree to each participating school so that students can commemorate the event with their own tree-planting ceremonies.
According to City of Winter Park Assistant Director of Communications Craig O'Neal, the event is held at a different city park each year.
"Trees for Peace was started by Louise Franklin Sheehy, founder of the Multifaith Education Project," he said. "It was her dream to bring children of different faiths together to learn from one another and foster a respect for one another."
Vice Mayor Carolyn Cooper spoke to the students, recalling a tree planting ceremony she attended with Sheehy, in 2010, at Cady Way Park. "Those trees were planted by people just like you and that's the beauty of this," she said. "It's not just for today, it's forever."